Time moves quickly, and somehow, we are already in the fourth quarter of the fiscal year. Change continues to be a constant, both for the broader world and particularly for UCF. In past installations of "From the CFO," I have shared the many changes we are putting into effect with our budget, how we manage financial operations and how we provide administrative services. Today, I am thrilled to share that in less than three months we will be taking a significant step forward on one of the biggest shifts we've taken on in nearly two decades.
On July 1, 2022, two components of the Knight Vision program will go live — Workday and the Service Enhancement Transformation project, more commonly known as SET. I am very excited we are close to reaching this important milestone on UCF's journey to becoming one of the top metropolitan research universities in the nation. However, July 1 is not the finish line. In fact, it's quite the opposite. July 1 is just the beginning. The work doesn't stop on that day. Change will not be instant, but instead gradual as we all adapt to a new, improved way of doing things. It also won't be perfect. There will be many bumps in the road and errors made along the way, which we will learn from and grow with together. And that's okay.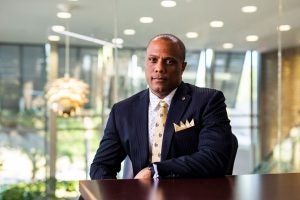 I am keenly aware of the uncertainty and concern this change brings forth for many of our faculty, staff and even leadership. There have been many questions about why we are taking on the implementation of a new Enterprise Resource Planning (ERP) system while also changing the organizational structure of HR and finance functions through SET all at the same time.
It's important to remind everyone that the two go hand in hand. Workday is the new ERP system that will replace our current system, PeopleSoft, and provide modernized and automated technology to support our campus. Instead of having multiple applications to conduct business, we will have one source of information through Workday. SET defines the roles, responsibilities and organizational structure that supports the new the configuration of Workday. It allows individuals to align in roles that will foster expertise, career development opportunities and more efficient work processes that are aligned to our new Workday technology. Any Workday implementation makes business process changes inevitable. By strategically coordinating the two projects we can cohesively address HR and finance service opportunities across people, processes and technology. It just makes sense to implement the two projects together.
Please know we are listening and doing our best to address your concerns while moving forward in leveraging innovation and technology to create an environment that is not only efficient, effective and modern, but is also a place in which all UCF employees can thrive now and for many, many years to come. The success of this institution is not possible without YOU. It's one of the many reasons the Knight Vision team has been intentional in maintaining a two-way stream of communication by way of virtual events, feedback surveys, monthly newsletters and a website that is updated regularly. Your involvement matters.
Additionally, there is a lot to celebrate with Workday and SET becoming our new reality at UCF. As I've said before, this transition is like going from the "Flintstones to the Jetsons." What has worked for us previously, will not work for us indefinitely. Embracing this transition will bring our financial and human resources functions closer to the operations of our colleges and researchers, allowing them to shine even brighter, lifting our institution to new heights. There are some changes that the new Workday system requires, and SET will engender, but we are here to assist everyone through this process. Best of all, this transition brings us much closer to the overall vision for our institution – "One UCF."
Information about Knight Vision, Workday and SET has saturated our campus community over the past year. Some may even say it has felt overwhelming and too much at times as we work to ensure HR and finance staff are aware of what is happening with SET roles. The use of multiple channels and continuous communication is intentional. Even if you are not moving into a SET role or your work isn't changing, I cannot stress enough that this transition will affect ALL staff in some way. Routine tasks such as requesting time off, submitting an expense report, and even accessing and updating personal employee information will change. Put simply, if you receive a paycheck from UCF, Workday will affect you. For those who are still not completely sure of what Knight Vision, Workday and/or SET are, the Knight Vision website has a wealth of information available, including:
If you haven't already, I strongly encourage you to be engaged with what's happening with Knight Vision. Visit the website, sign up for the monthly newsletter and follow @UCFKnightVision on social media (Instagram, Facebook and Twitter). Ask questions and share feedback. Make sure you know how Workday and SET will impact your college/division. And, most importantly, get excited because remarkable things are on the horizon for UCF.
This is a seminal moment in our institution's history. It will propel us forward toward one of Dr. Cartwright's goals for UCF to have efficient and effective financial and administrative management and operations.