Imagine eating croissants for breakfast in France, enjoying fries for lunch in Belgium, and having bratwurst for dinner in Germany – all in a single day for less than $50.
For me, a graduate from UCF Burnett Honors College, that great day – and other life-changing educational opportunities that I had the good fortune of experiencing – were thanks to the UCF Abroad Study program.
I started classes at UCF in 2012 and soon learned about the intersection of travel and education, which I began participating in during my time at the university. I chose opportunities in France, Germany, Taiwan and two different places in China. I earned my bachelor's degrees in political science and economics at UCF and earned another bachelor's in business administration from ICN Business School, Nancy, France. I have also earned a master's degree in economics from Hong Kong Baptist University and now work in the startup space here in Hong Kong.
Some of my educational experiences included:
Volunteering at a refugee camp with those from war-torn Syria as Germany opened its borders to welcome nearly 1 million immigrants and refugees. The immigrants shared their stories of how they risked their lives crossing treacherous borders in hopes of a better life.
Immersing in 2,000 years of Chinese history while visiting the Terracotta Warriors of Qin Shi Huang, China's first emperor. He started building his own tomb when he was only 13, involving 100,000+ workers to create 8,000 stone soldiers to protect him and his vast empire in the afterlife.
Taking a bus from France with classmates from 25 different countries through Europe while visiting Prague's historic castles, participating in Berlin's festive Oktoberfest and celebrating Christmas mass with the pope in Vatican City, the smallest country in the world.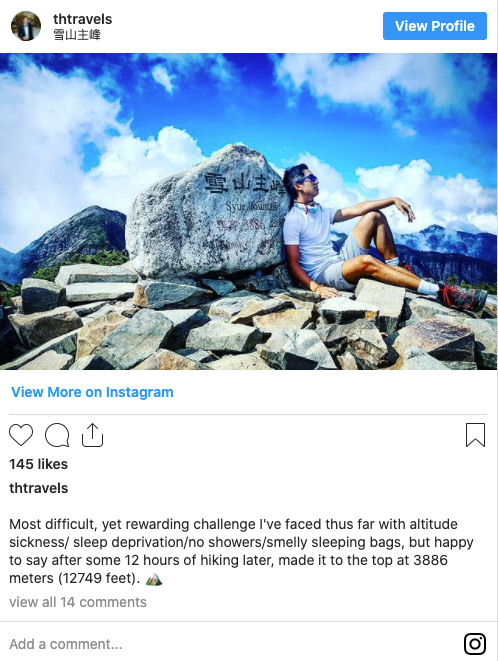 If there is one piece of advice I would give to any student, it is to travel abroad at least once in your life – although I highly doubt you'll do it only once if you try it. Traveling and experiencing new cultures widens your mindset and forces you to learn more about yourself along the way.
"The journey changes you; it should change you," said the late celebrity chef and travel documentarian Anthony Bourdain. "It leaves marks on your memory, on your consciousness, on your heart and on your body."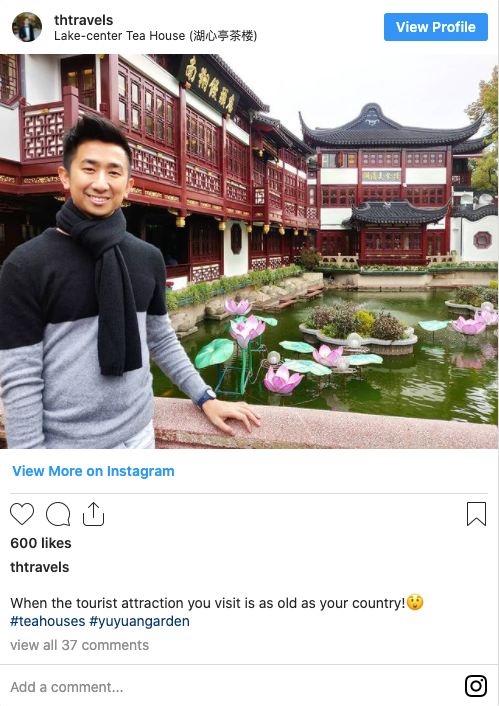 Here are my tips for studying abroad:
Many people I know passed up studying abroad because they thought they couldn't afford it or it wouldn't fit into their schedules. I've learned that if you really put your mind to it, anything is possible. Most of my five study-abroad programs were fully funded through scholarships. Apply to as many as you can and don't be discouraged. I applied to 50+ and only received five, but they were enough for my programs.
Life begins at the end of your comfort zone. You will face obstacles and failure, but that's okay. Struggle and failure are a part of studying abroad – and life, for that matter. Learn from it, get back up and move on. You'll learn to be resourceful and to persevere, which will prepare you for many future obstacles life will throw at you.
It's better to see something once than to hear about it a thousand times. You can read about Rome for years, but seeing the Coliseum once will unlock some wonder within you. You learn so much more while you travel that books and studies can never really teach you. Be open-minded and soak in as much as you can. Learn new languages, meet new people, try new foods.
Traveling turns you into a storyteller. After your travels, you'll never have a dull moment with all the stories you've accumulated. Feel free to keep a travel diary, blog or journal. Photos are a great way to memorialize your adventure and share with loved ones. I still go through my photos and stories reminiscing every now and then, especially when I meet up with friends I've made from study abroad (which happens at least a few times every year). Studying abroad will increase your creativity and communication skills as you learn to make conversation with people speaking different languages and holding different mindsets.
Studying abroad may seem overwhelming, but take it step by step as it happens. Will a 30-minute consultation with your advisor about study abroad really impact your life? Go schedule that first meeting to explore the opportunities.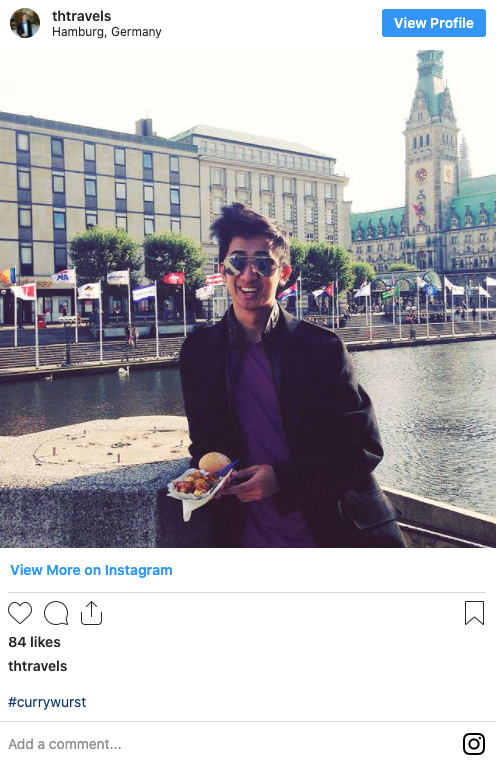 Thomas Huang '17 is an entrepreneur living in Hong Kong who is passionate about adventure, fashion, fitness and food. To see more of his travels follow @THTravels on Instagram