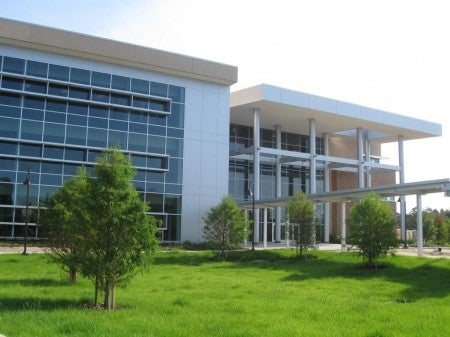 It's moving day for the faculty and staff at UCF Valencia West. Beginning today, they will share space with Valencia Community College at its West Campus in a new 100,000-square-foot joint-use facility.
The building (or Building 11 as it's called), houses more than 40 classrooms, a state-of-the-art testing center, computer labs, study rooms, faculty and staff offices, and a café. The building is expected to obtain the Leadership in Energy and Environmental Design (LEED) silver certification due to its design, construction and energy-saving features.
UCF currently offers four undergraduate degrees on Valencia's West Campus: Applied Science, Business Administration, Interdisciplinary Studies and Psychology, plus the junior year of Electrical Engineering. With the increased classroom space, UCF will expand offerings to include programs such as Nursing, which will be added this fall.
Since 2006, UCF has guaranteed admission to all Valencia graduates through DirectConnect to UCF, the most productive community college-university partnership in the country. Almost 19,000 Valencia students are now enrolled in DirectConnect to UCF.
On August 24, UCF students will attend their first classes in the new facility. The ribbon-cutting ceremony is scheduled for October 29.