In response to the psychological toll of the COVID-19 pandemic, the University of Central Florida's psychological trauma clinic, UCF RESTORES, is working with Orange County on two new projects to provide treatment services in the area.
The work will focus on residents of Azalea Park on the east side of Orlando and essential workers who live or work in Orange County and is funded through a CARES Act award received by Orange County.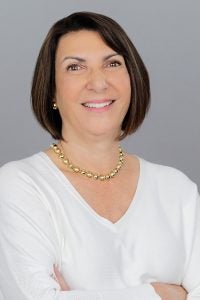 "The mission of UCF RESTORES is to change the way that post-traumatic stress disorder is understood, diagnosed and treated," says Deborah Beidel, director of UCF RESTORES. "This global pandemic is a traumatic event and as such, it fits seamlessly into our mission."
Through the Azalea Park project, UCF RESTORES will provide comprehensive and evidence-based mental health services in Spanish and English at no cost for individuals who live or work in the community.
They are also producing a series of video presentations in Spanish and English that address stress-management skills, such as anger management, relaxation, sleep hygiene, and problem-solving. The videos will be available on the RESTORES website for anyone to view.
"The videos will allow people to learn and practice these skills on their time, not when a clinic is open," Beidel says.
The project also includes the distribution of iPads and providing Wi-Fi access at places such as schools and community centers to increase residents' ability to access telehealth services and the videos.
The Azalea Park project has started, and individuals who live or work in Azalea Park and are interested in participating can call 407-823-1805 for more information. The videos will be available in perpetuity on the RESTORES website.
Azalea Park was chosen because it was identified as having a need for these services as residents may be dealing with problems such as job loss and reduced income as a result of the COVID-19 pandemic. The area had also been recognized in the spring as a hotspot for new COVID-19 cases.
The second project will provide behavioral health services to essential workers, such as those in transportation, childcare, and critical trade and retail industries, as well as medical personnel and first responders, who live or work in Orange County.
These services include traditional mental health services as well as a new single-session consultation program that will allow individuals who may not have time to participate in traditional outpatient therapy to receive one session of counseling. Services are available at no cost and in both Spanish and English.
"During the time of this pandemic, essential workers have been called upon to support the rest of society," Beidel says. "As this pandemic continues, their physical and emotional resources can become depleted. Our new service will provide support to these workers during this very stressful time."
The project has started and will run until Dec. 31, with an exception for medical personnel and first responders. There is no set end date for the provision of services at no cost for those individuals. People interested in participating can contact 407-823-3910 or submit a request through the RESTORES website.
UCF RESTORES began in 2011 with the purpose of treating veterans and active-duty military personnel with combat-related PTSD. After the Pulse nightclub shooting in 2016, services expanded to include first responders and survivors of mass shootings. Since opening, it has treated more than 850 combat veterans and first responders. It also provides services to help survivors of sexual assault.
Beidel received her doctorate in psychology from the University of Pittsburgh. She is a UCF Trustee Chair and Pegasus Professor. She joined UCF's Department of Psychology, part of UCF's College of Sciences, in 2007.