UCF men's soccer alums Cal Jennings '19 and Jonathan Dean '18 have new places to call home after the 2020 MLS SuperDraft while the Orlando Pride picked up two former women's soccer stars in Konya Plummer and Carrie Lawrence '19.
Jennings was selected with the 17th overall pick in the draft by FC Dallas while Dean will be staying in Florida after being selected by Orlando City with the 39th overall pick.
They are the eighth and ninth draft picks in program history. This is the just the second time that the Knights have had two players taken in the MLS SuperDraft in the same season.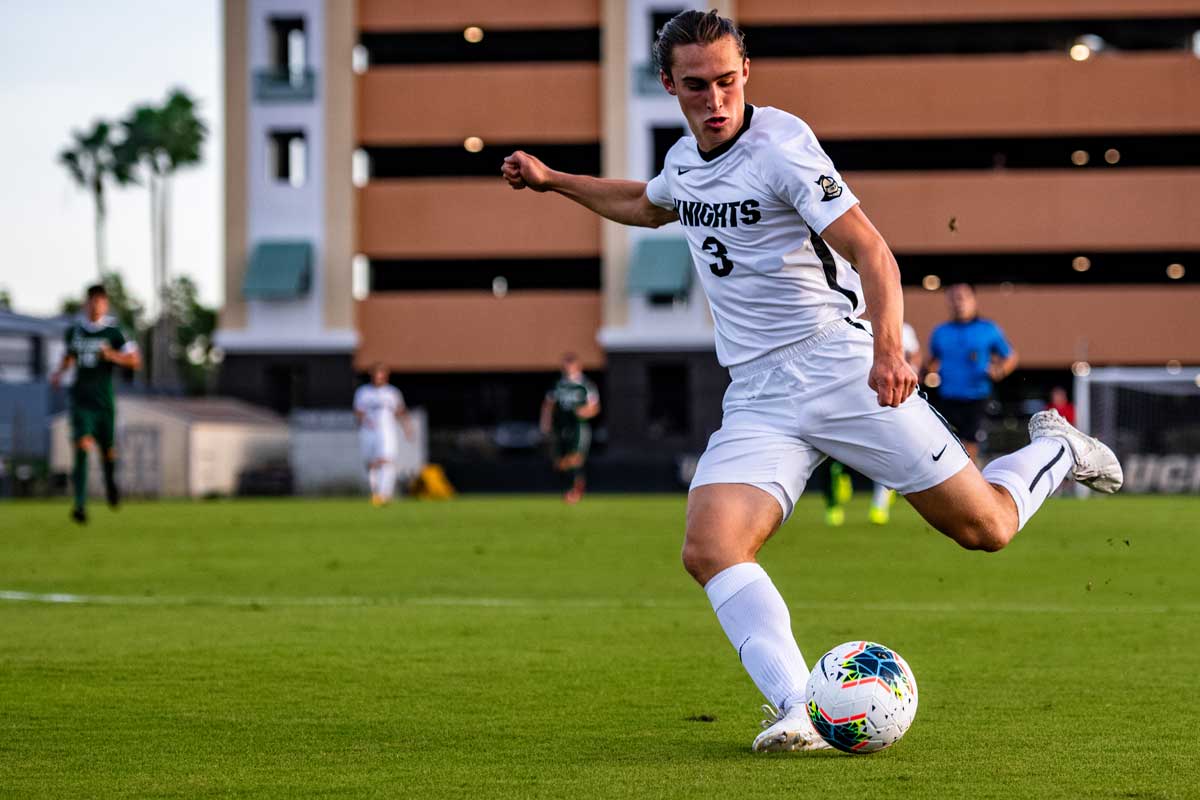 With Jennings' first round selection, UCF has now produced four first round picks in program history, with the most recent being Hadji Barry when he was drafted by Orlando City 13th overall in 2016.
"Lots of excitement and celebration today" says Jennings. "I'm definitely looking forward to the opportunity that lies ahead of me at FC Dallas and even more excited to see where God leads me throughout my career and my life because I owe it all to him. I also want to thank all who have had an impact on me throughout my 22 years of life as I'd be foolish to think I got tho this point without a whole lot of love and care from the community around me."
Jennings certainly left his mark at UCF. Before graduating with a degree in nonprofit management, he tallied 20 goals in his junior season, ranking second in the nation in goals scored. He nearly matched that total in 2019, gathering 18 goals which was tied for first in the NCAA. Jennings netted a total of 46 career goals in his time with the Knights, putting him alone in fourth place in UCF's record books for career goals and points (108).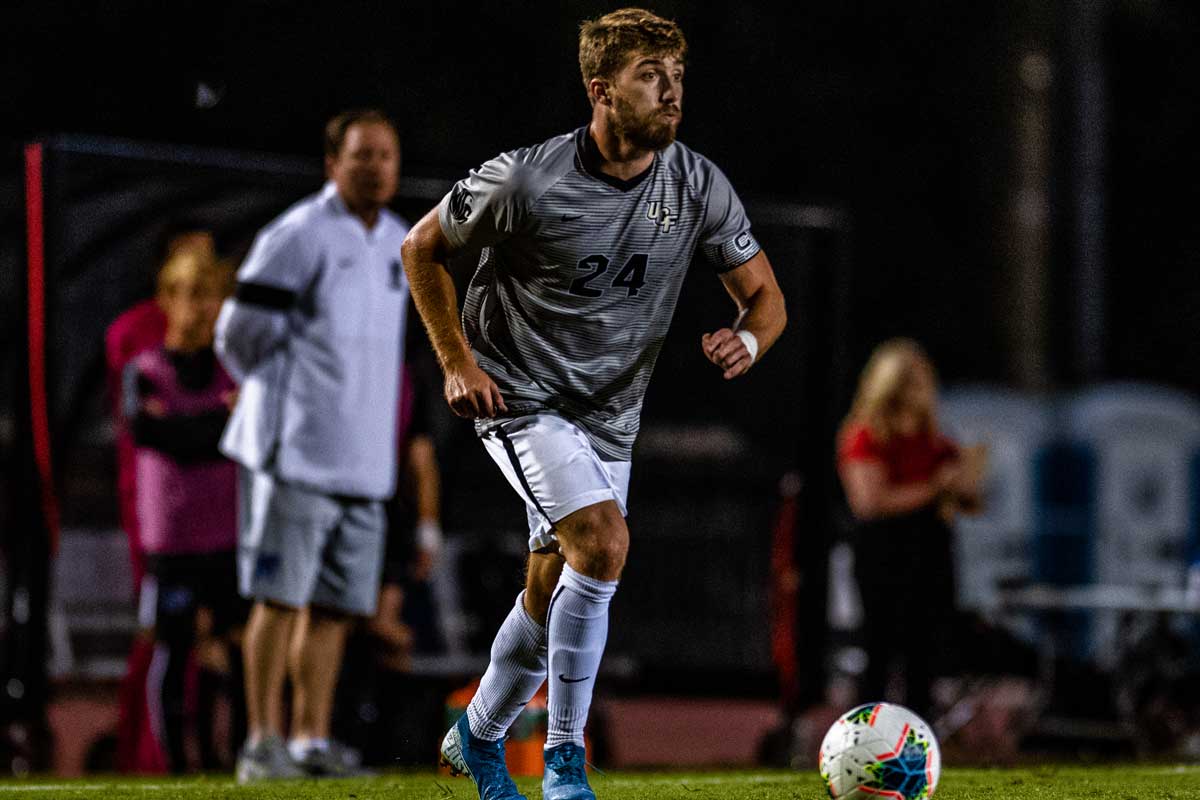 Dean captained the Knights in both 2018 and 2019, helping lead the way to UCF's first two conference titles since 2004. He earned his degree in human communication before his final season on the field.
"The feeling of getting drafted is incredible and a dream come true," says Dean. "Hard work pays off. I can't thank Orlando City enough for giving me this opportunity and I'm ready to get to work with the club. It's a surreal moment and I thank everyone who has been a part of this; God, family, coaches, friends and teammates."
Dean was taken with the 13th pick in the second round, making him the third second-round pick in franchise history. He is the second Knight taken by Orlando City.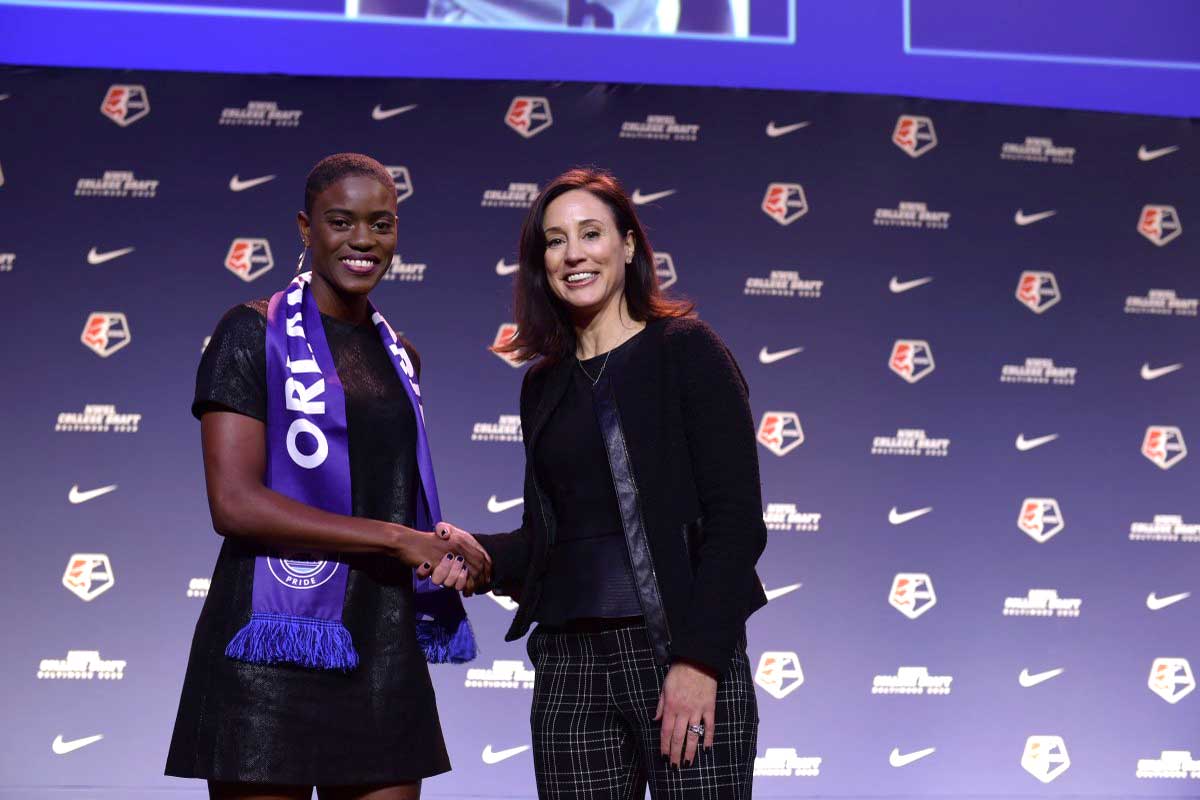 Konya Plummer, who spent the last two years suiting up for the UCF women's team, became the first Jamaican to be drafted in the NWSL on Thursday. She was selected in the second round with the 10th overall pick by the Orlando Pride.
During her time as a Knight, she was named the American Athletic Conference Defensive Player of the Year and chosen as an all-conference honoree. She made the Dean's List last spring and expects to graduate in May with a degree in interdisciplinary studies.
Plummer was the youngest team captain at the 2019 FIFA Women's World Cup while still a student-athlete for UCF. She was immortalized in her home country last month when a life size statue of her was erected in Montego Bay.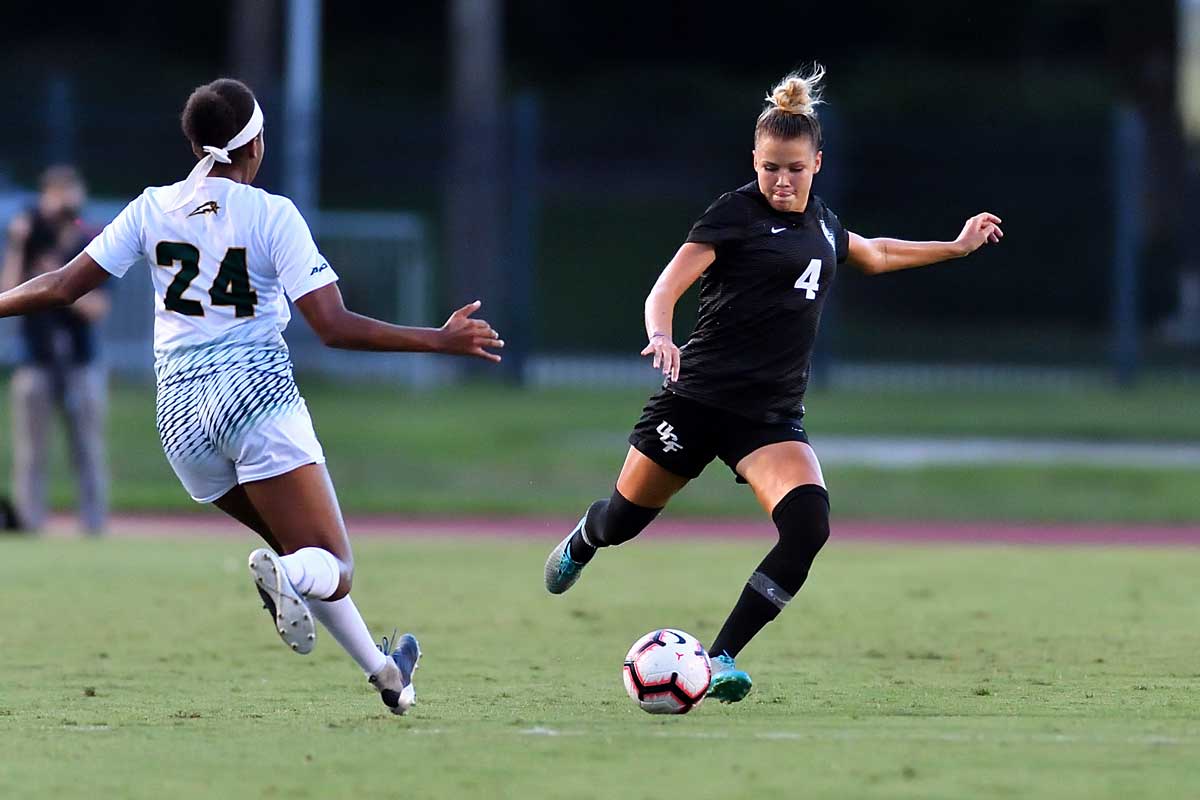 Carrie Lawrence '19, who earned her degree in sport and exercise science, will also be joining the Pride ahead of the 2020 National Women's Soccer League season. The team signed the defender after she spent the 2018 season as a training player.
Lawrence and Plummer join their former Black and Gold teammate Bridget Callahan '19 as well as U.S. Women's National Team players and FIFA Women's World Cup champions Ashlyn Harris, Ali Krieger and Alex Morgan on the hometown team.
"We are thrilled to have Carrie join our roster as she is someone we would have liked to sign last year but were unable to. She trained hard with us every day and was a clear representative of the culture we are building at the Club," Orlando Pride General Manager Erik Ustruck says. "We are very happy to reward her with this contract and excited about the depth she brings to our back line."
Lawrence was a three-year letterwinner for the Knights from 2016-18. She made 49 appearances totaling four goals and 11 assists.
While they were Knights, Callahan and Lawrence helped lead UCF to a regular season conference championship in 2017 and two NCAA Tournament berths.