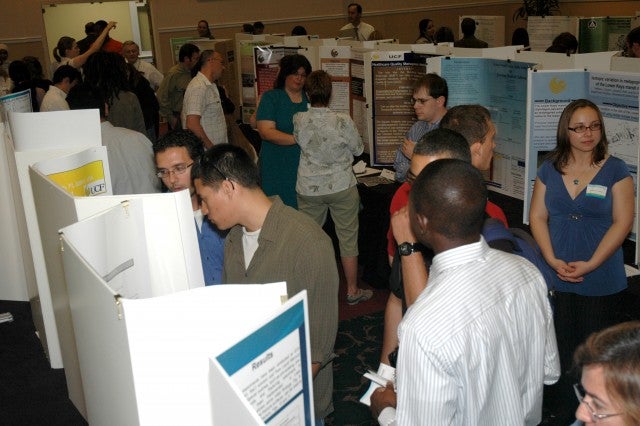 The College of Graduate Studies hosted the Sixth Annual Graduate Research Forum on April 3, 2009. The Research Forum is an opportunity for students to showcase their research and creative projects and receive valuable feedback from faculty judges.
Over 100 students submitted their research for poster presentations in six categories and 14 of those students were recognized for excellence in their area of research. A total of $7,000 in awards was granted for "Best in Category" winners, $500 for each award. Students presented research in categories including Business Administration, Education, Fine Arts and Humanities, Life and Health Sciences, Social Sciences, and Engineering, Computer Science, Optics, Physical Sciences, Mathematics and Modeling and Simulation. The winners are:
Abstracts for these, and all the research presented at the forum can be found online at www.graduate.ucf.edu/researchforum.