The Orlando Business Journal singled out five Knights among their top 20 CEOs of the Year announced Tuesday.
The OBJ commended the honorees for their ability to adapt to the hardship the pandemic caused for businesses, caring for their employees' wellness over the last 18 months and for "going above and beyond, showcasing innovative ways to encourage business, employee and community success."
UCF has long supported the spirit of entrepreneurship with resources dedicated to molding the nation's next great business leaders — from a full slate of innovative classes to the university's Center for Entrepreneurial Leadership to the Business Incubation Program, which has facilitated smarter, faster startup growth for nearly 600 companies that has led to $2.4 billion of economic impact.
Meet the five alumni who were named among the CEOs of the Year: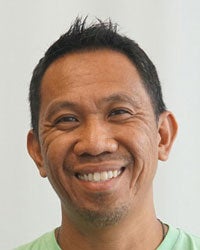 Sergie Albino '03
CEO of ecoSPEARS (Altamonte Springs)
Degree: Bachelor of Science in aerospace engineering
Albino is the cofounder of ecoSPEARS, a clean tech innovation company that is building technologies to help the environment. Albino is a former NASA contractor and aerospace engineer who worked at Kennedy Space Center on projects involved with the Lunar Rover, Mars Rover and International Space Station programs.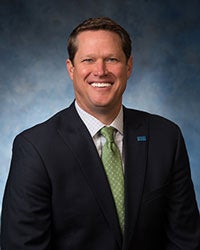 Clint Bullock '95
CEO of Orlando Utilities Company
Degree: Bachelor of Science in marketing
Bullock is the CEO and general manager of the Orlando Utilities Commission, responsible for delivery of power and water to 240,000 customers. Bullock was inducted into the College of Business Hall of Fame in 2019 and currently serves as UCF Foundation board member.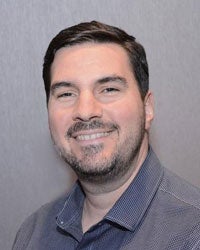 Kaleb Harrell '04
CEO of Hawkers Asian Street Food
Degree: Bachelor of Science in finance
Harrell is the CEO of Hawkers Asian Street Food, which he co-founded in 2011 with fellow UCF alum Wayne Yung '06. Harrell has been named on multiple 40 Under 40 Lists, and through his leadership Hawkers has been named a five-time Inc. 5000 winner, one of Central Florida's fastest-growing businesses and among Central Florida's Top 100 privately held companies.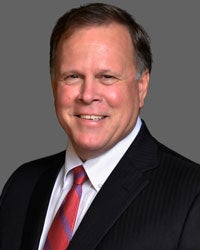 Tim Keating '95MBA
President of R.C. Stevens Construction Co. (Winter Park)
Degree: Master of Business Administration
Keating has worked at R.C. Stevens Construction since 1984 and was named the company's president in 2007. He has been an active member of the West Orange Community for more than three decades.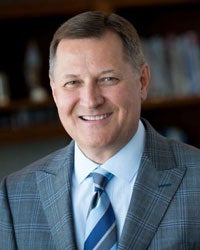 Terry Shaw '90MBA
CEO of AdventHealth
Degree: Master of Business Administration
Shaw is president and CEO for AdventHealth, one of the largest faith-based health care systems in the United States. He began his career with AdventHealth in 1982 as a business intern and has risen through the ranks over the years, serving executive vice president, chief financial officer and chief operations officer.