Photography
Images are a powerful storytelling tool. UCF's photography style should reflect our bold, youthful, modern personality and the process and outcomes of being entrepreneurial and innovative. Imagery should work together with voice and tone.
UCF Marketing Photography Collection
We offer a collection of campus photography, including high- and low-resolution photographs and b-roll video. Full-time staff and faculty can create an account to access those photos through MediaGraph.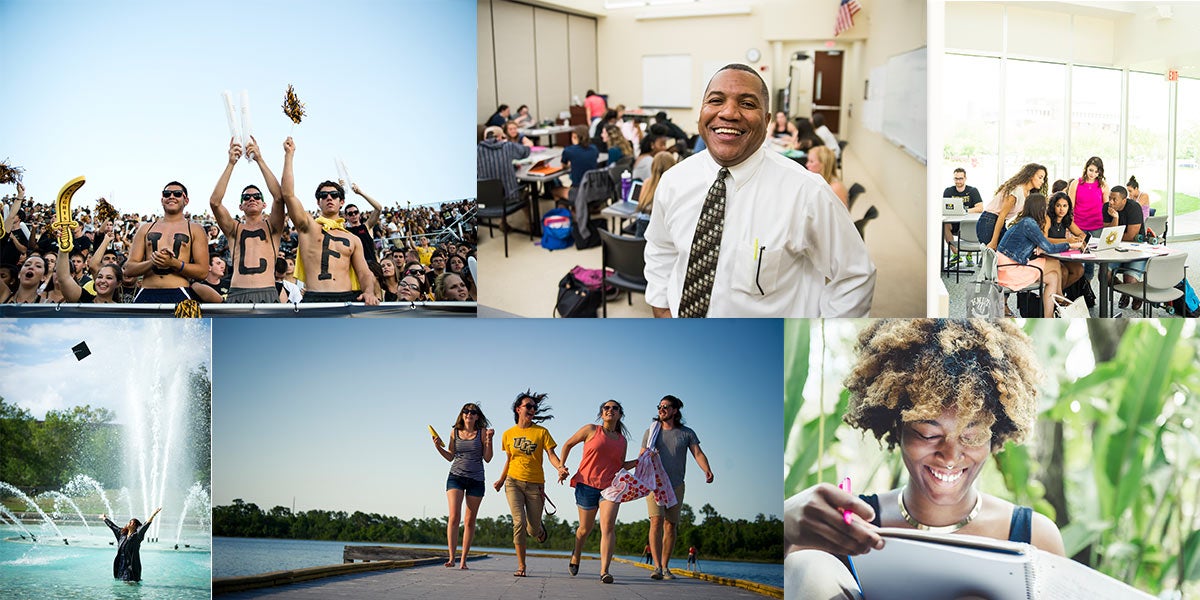 BEST PRACTICES
Consider composition and content.
Give thought to what you purposefully feature in your images. This means the main subject matter and the other elements in the foreground, middle and background. Choose an image with a dominant subject that communicates a single story.
Make the viewer a part of the action.
Photography should allow the viewer to observe personal moments and individual achievements. Ensure that your images clearly show subjects' faces. Backs of heads and sides of faces are an easy way to lose a viewer's interest. Capture action and energy but keep the photo casual in attitude
Go beyond the lab and classroom.
Use photography that shows our student, faculty, and employee commitment to social causes in our neighborhood and the world.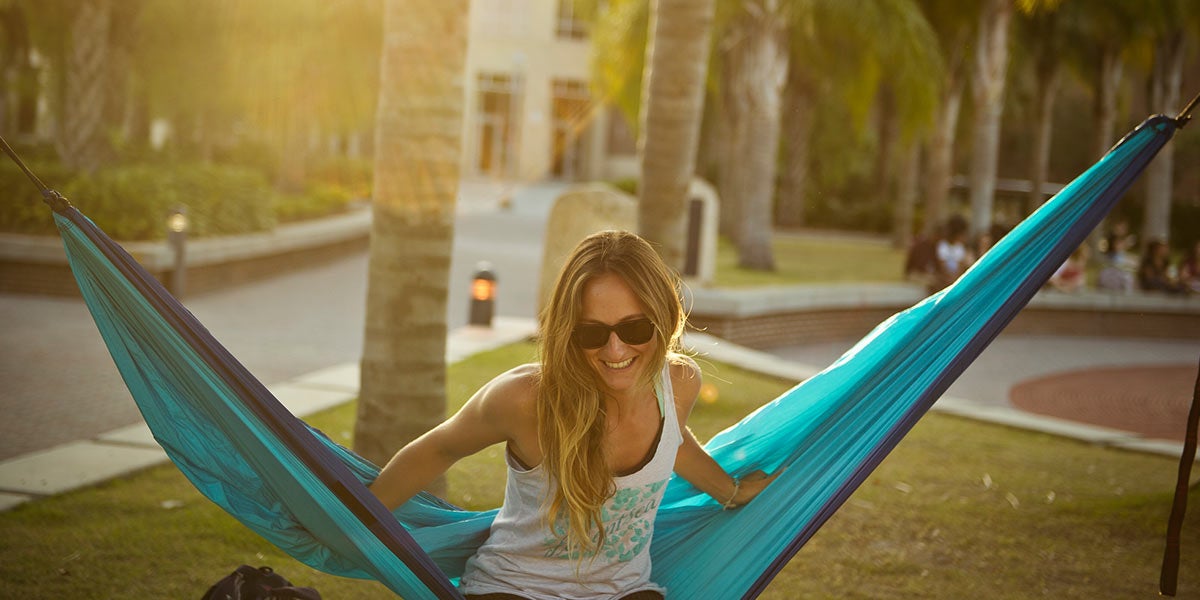 Act natural.
Use bright natural lighting whenever possible. It conveys a youthful and modern energy, in addition to emphasizing our home in the sunshine state. Avoid posing subjects. Let them move around, perform their job and get comfortable in front of the camera.
Show new perspectives.
Consider shifting your point of view when taking a photo. It can add dynamism and energy to your photography. Show the viewers something that don't see every day.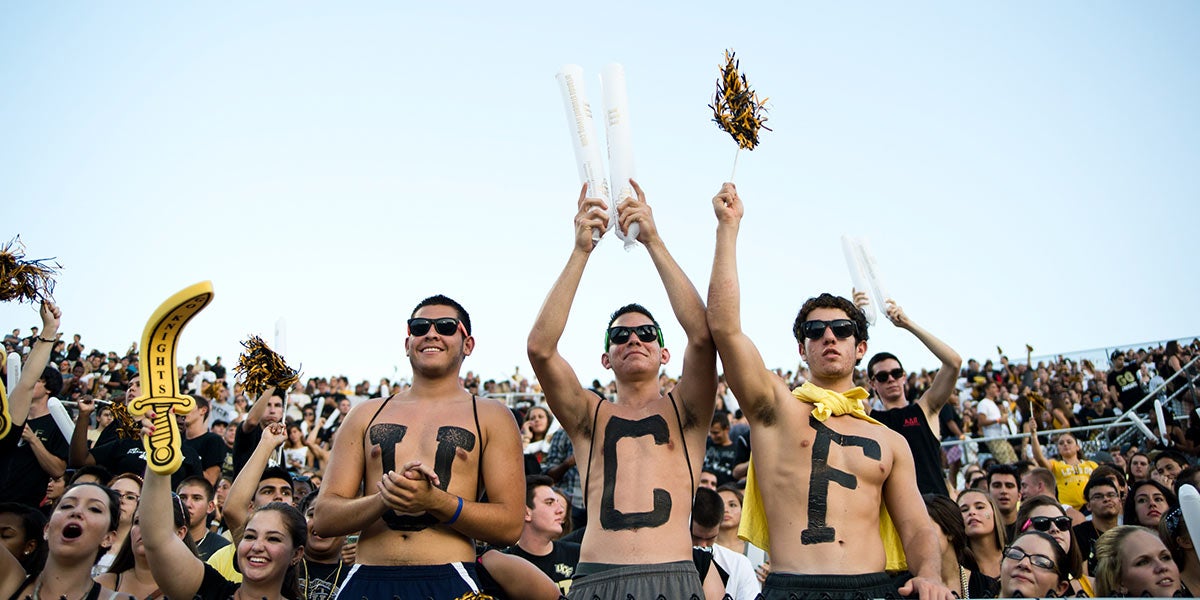 THINGS TO AVOID
Cluttered composition.
Extraneous objects and visual textures can confuse viewers and detract from the story your photo is telling. Try to not let the subject get lost in the background.
Formal Group Portraits.
Avoid whenever possible.
Helpful Brand Assets for Photography