Photography Assets
Photography is the lifeblood of our communication. We are dedicated to capturing and providing an ongoing array of high-quality images in, around and about UCF.
UCF Marketing Photography Collection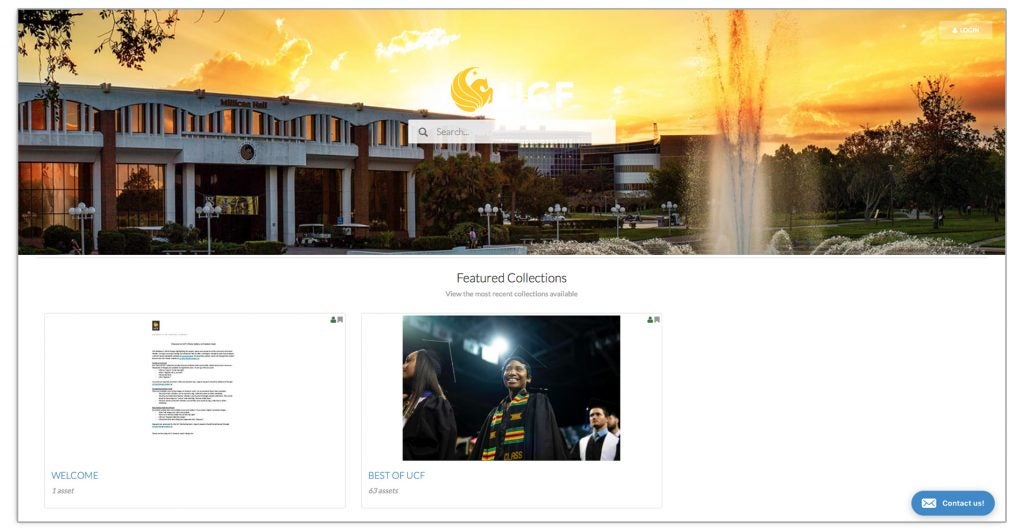 We offer a collection of campus photography, including high- and low-resolution photographs and b-roll video. Full-time staff and faculty can create an account to access those photos through Tandem Vault. This database is full of images highlighting the people, places and moments of the University of Central Florida. We hope you enjoy seeing everything UCF has to offer. All imagery should be used in accordance with UCF brand standards.
Create an Account
Our "Best of UCF" collection includes dozens of photos and is accessible without an account. However, thousands of images are available to registered users. Accounts are typically activated within one business day. Urgent requests should be addressed through our Contact Us page. To set up a free account:
Click on "Log In" in the top right
Select "Register New Account"
Fill out the form
Click "Register"
Navigating Tandem Vault
There are multiple ways to find images in Tandem Vault. We recommend these three methods:
The Search bar will allow you to search by tag, collection name or other metadata.
The Browse Collections feature will allow you to search through nested collections. This can be
found by hovering over "Assets" and selecting "Browse Collections."
The Sort menu on the left will allow you to filter your results by tag, collection or other
metadata.
Requesting High-Res Photos
Several download sizes are available to account holders. If you need a higher resolution image:
Select the image you wish to download.
Hover over the download icon at the top right.
Click on "Request High-Res Usage."
Fill out the form describing the usage and click "Request."
RESOLUTION REQUIREMENTS FOR PHOTOGRAPHY
In Print: 300dpi  (JPG, TIFF, CMYK mode)
On the Web: 72dpi (JPG, RGB mode)
In Video: Recommended minimum of 150dpi