UCF Downtown will be a game-changing campus in the heart of downtown Orlando, and one year from now, it will be opening its doors to 7,700 students seeking degrees from associates through doctorates.
Opening on August 26, 2019, the campus, which will be shared with Valencia College, will increase access for students, foster collaboration with our neighbors in meaningful ways and improve countless lives through the power of education.
The countdown has kicked off with the debut of @UCFDowntown on social media and this glimpse into the changes in store for the city when UCF and Valencia move in.
UCF is bringing more than 20 academic programs to downtown, including communication, digital media, legal studies, healthcare technology and healthcare management. In addition to general studies courses, Valencia College will offer programs in digital media, health information technology, and culinary and hospitality, including workforce training and other certificates to increase access to education in the immediate area.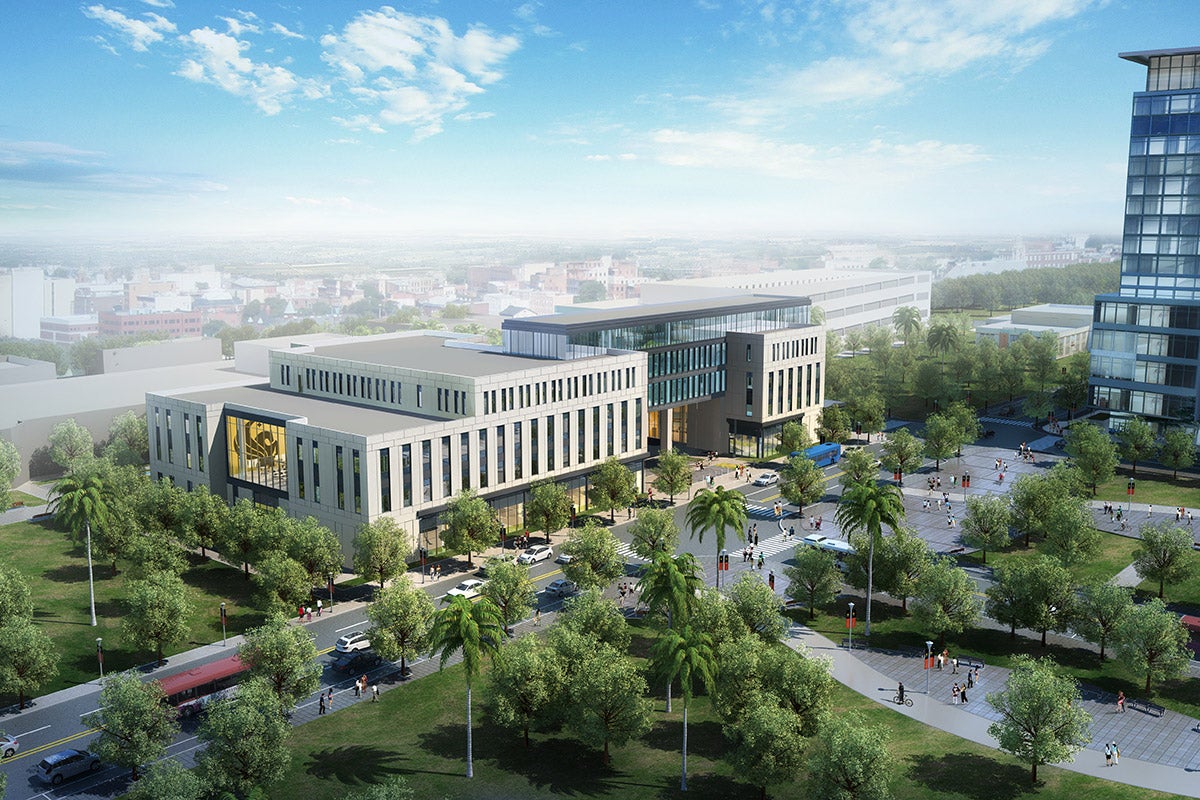 The campus will serve as the intellectual anchor of Creative Village, Orlando's newest neighborhood and the city's $1 billion public-private partnership to redevelop 68-acres just west of Interstate 4. Creative Village will be an innovative mix of higher-education institutions, high-tech companies, startups and housing for the people who will work, study and play there.
UCF Downtown's close proximity to Orlando's Central Business District, Orange County Courthouse and City Hall provide students with pathways into high-demand career fields and increase opportunities for jobs and internships.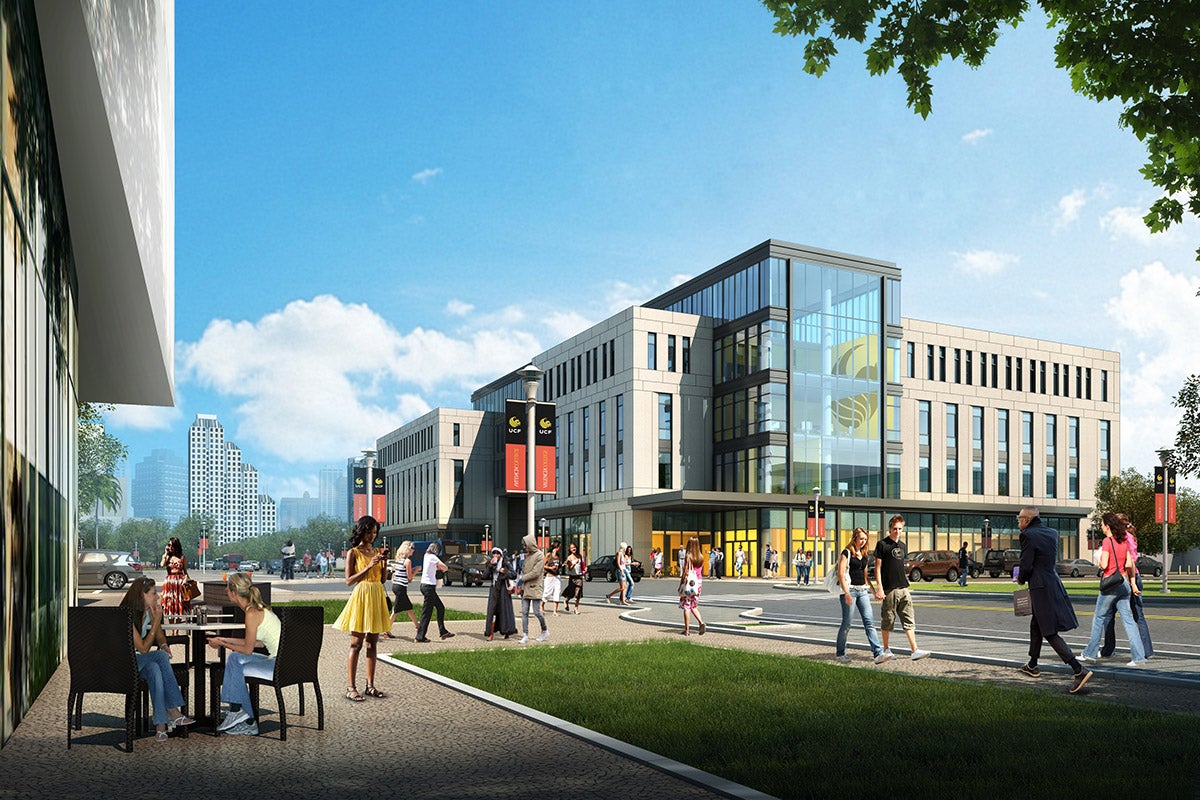 The flagship campus building will be Dr. Phillips Academic Commons, with four stories, 148,000 square feet of 21st-century, active learning spaces with classrooms, faculty offices, a library and even a moot court room. An iconic glass bridge will connect the two wings of the building, which also includes collaboration, study and tutor space.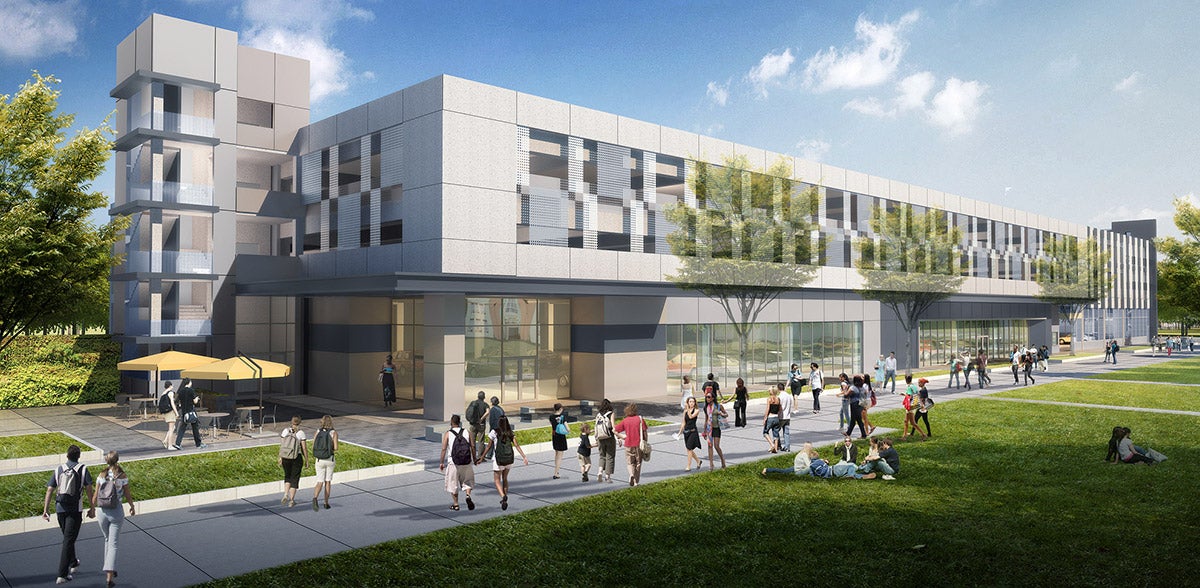 UCF Downtown will also include a renovated UCF Center for Emerging Media, a central energy plant, UCF Police Department and 600-space parking garage with tech features and a university store.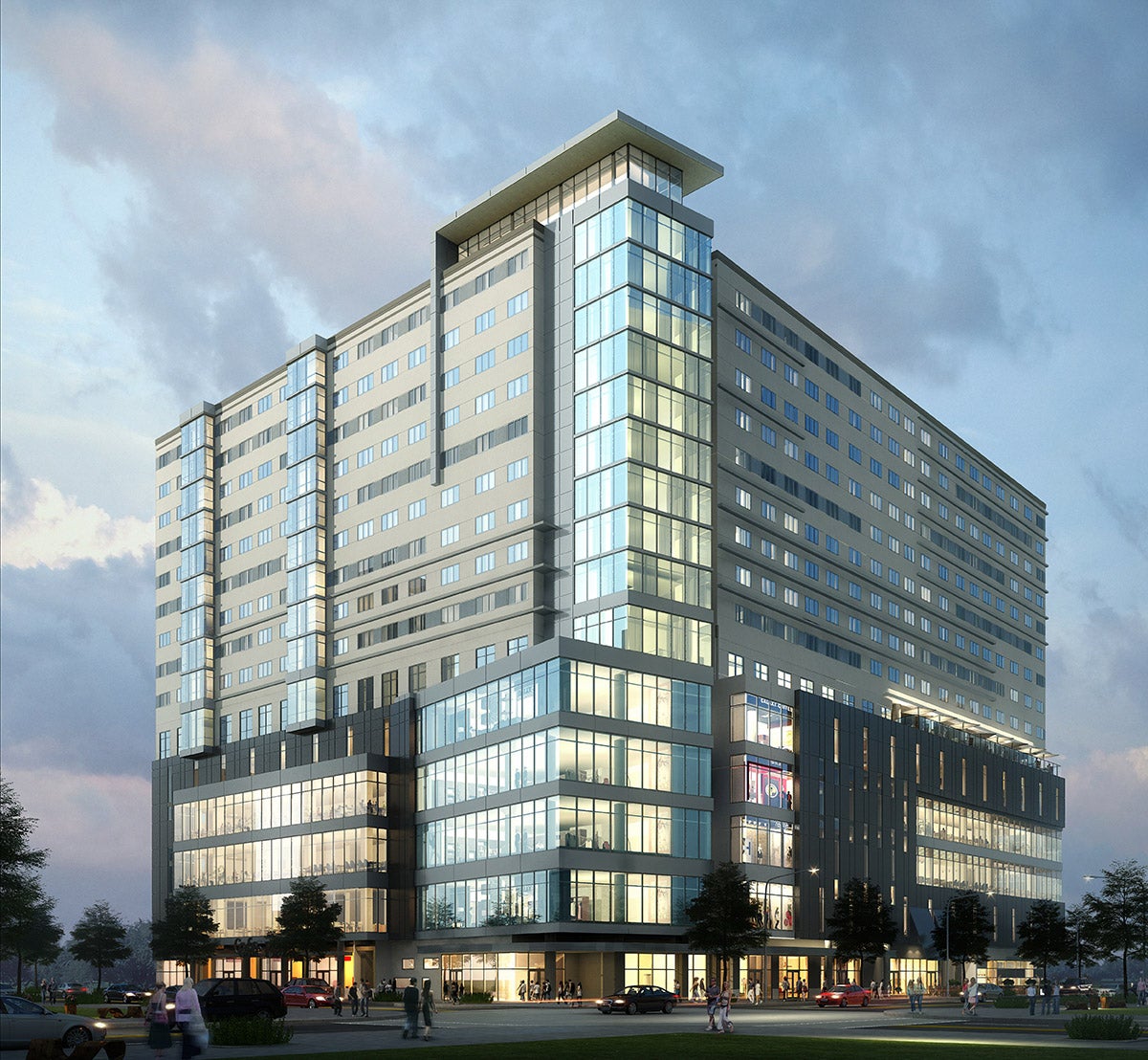 Across from the Dr. Phillips Academic Commons, Ustler Development and DEVEN are constructing UnionWest at Creative Village, a 15-story tower that will also include Valencia's School of Culinary Arts and Hospitality, 600 beds of student housing, a parking garage, health and recreation center, and shared space for student support services, such as advising and financial aid.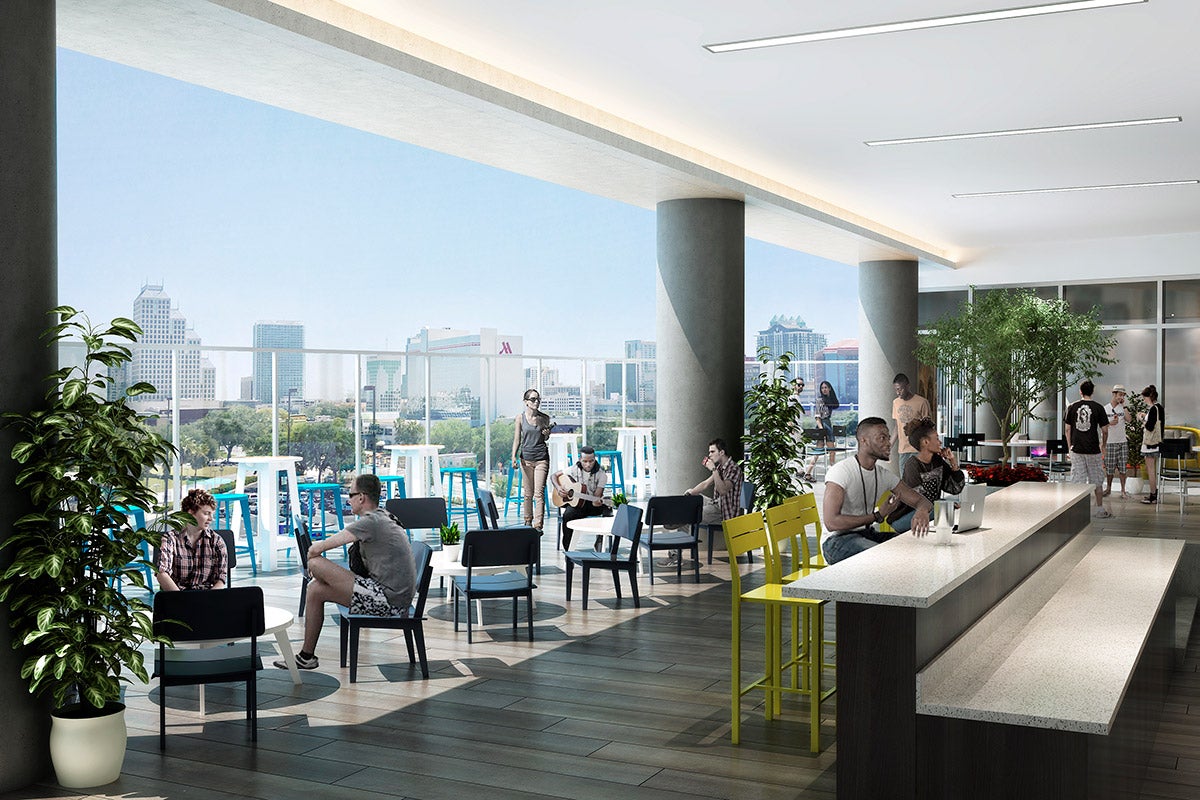 UnionWest is the only dedicated student housing in downtown Orlando and will have multiple floorplans available. The Collaborative, located on the sixth floor of UnionWest, includes an outdoor patio overlooking downtown Orlando and Creative Village Central Park.
UCF Downtown will offer students a unique experience in the heart of Orlando, expanding opportunities to learn in our great city.