Here's a look at some of the most memorable photos of the year.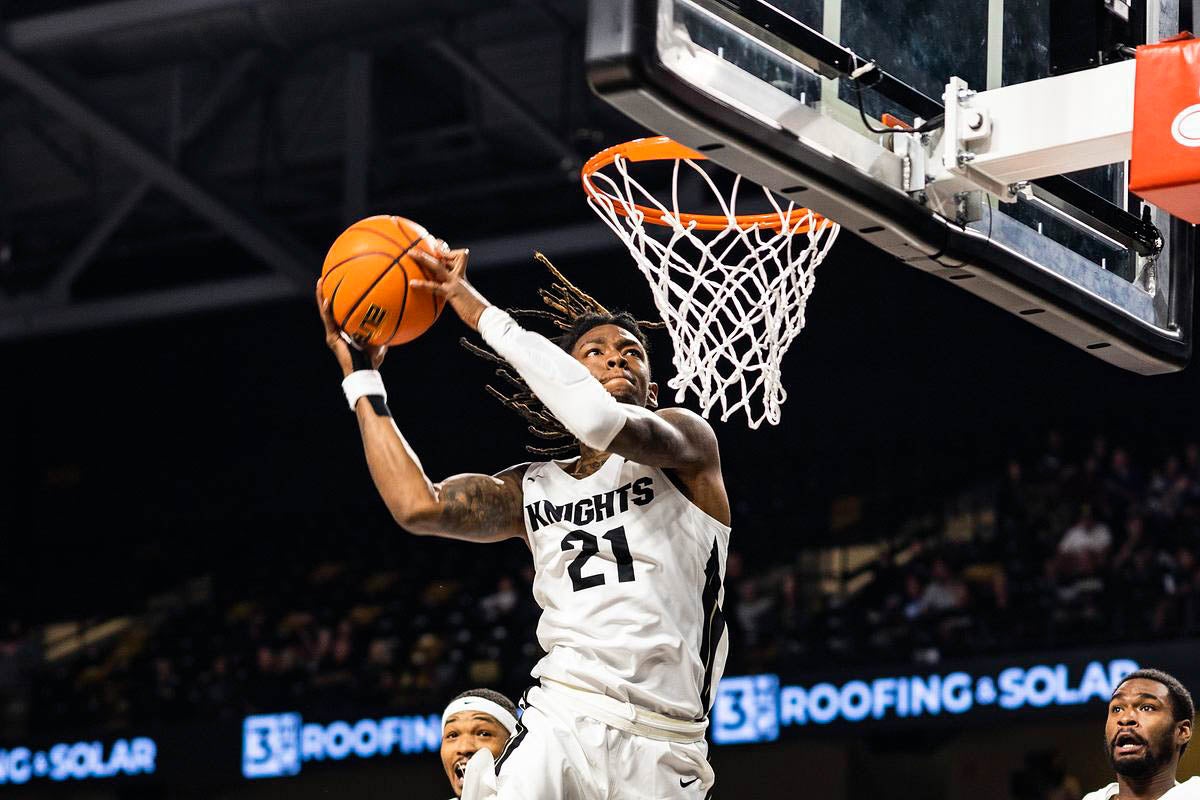 Forward CJ Walker prepares to score in the Addition Financial Arena. UCF defeated Memphis 74-64.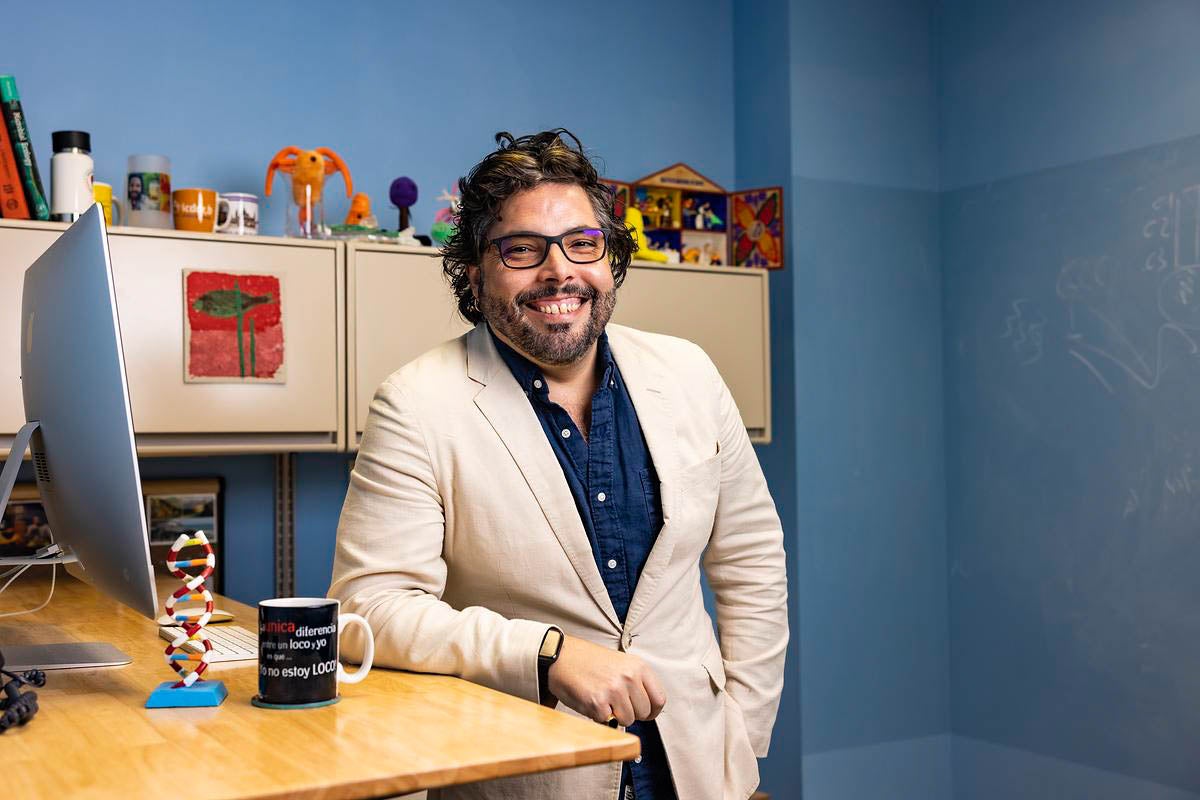 Burnett School of Biomedical Sciences Assistant Professor Salvador Almagro-Moreno studies the emergence and evolution of bacterial pathogens.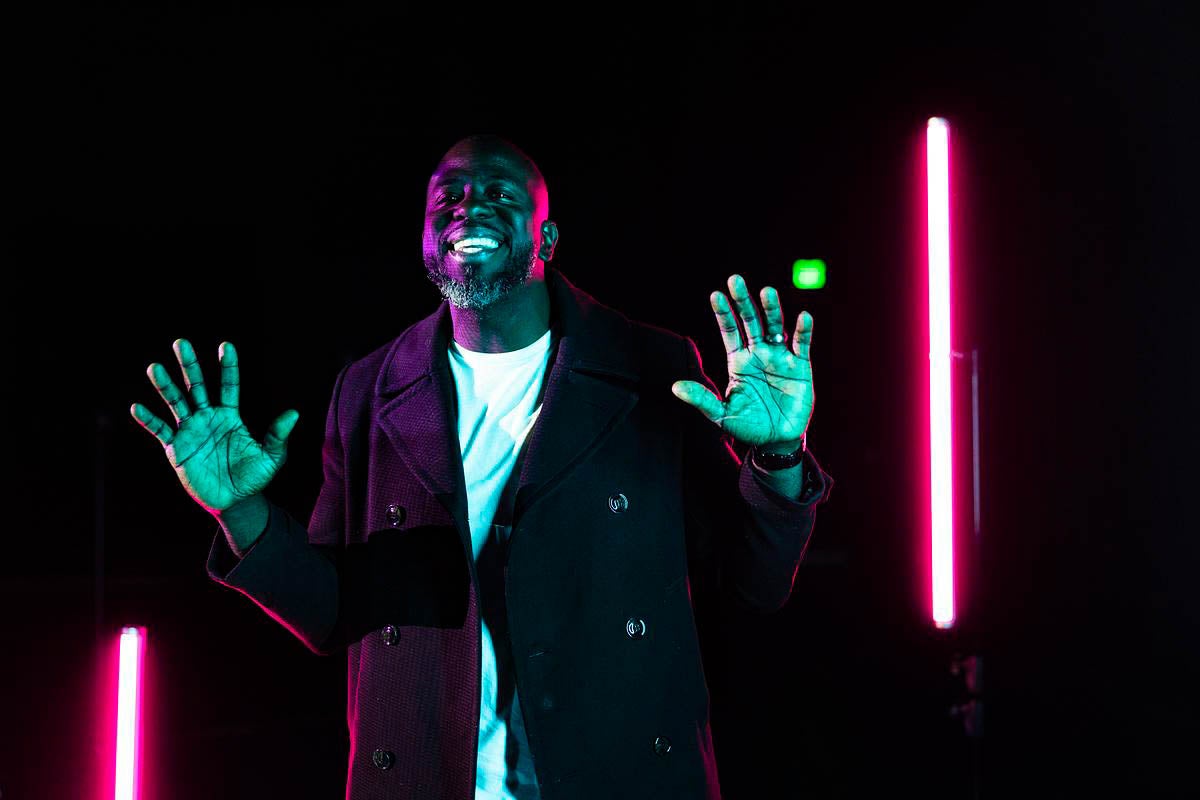 English alum and applied sociology graduate student Shawn Welcome '17, who is Orlando's second poet laureate, perform's his piece Swan City.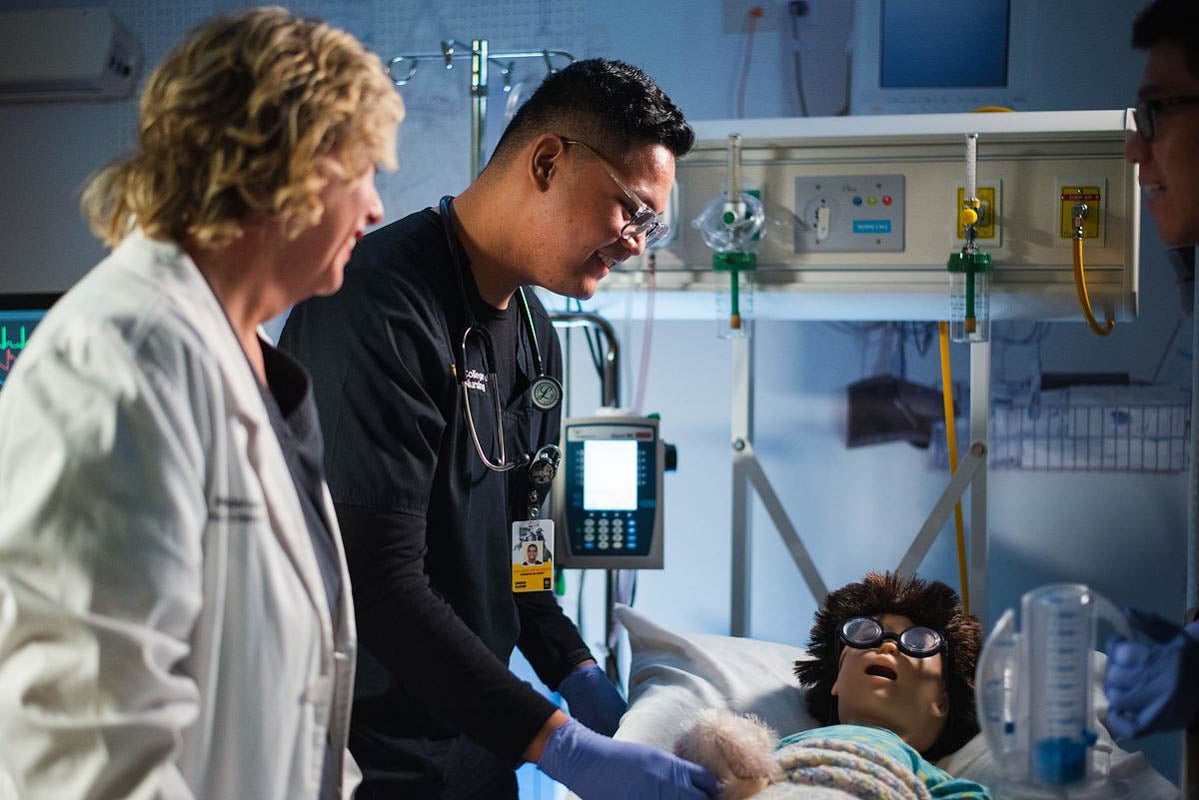 UCF College of Nursing Healthcare Simulation Program Director and Professor Mindi Anderson supervises a nursing student working with a manikin.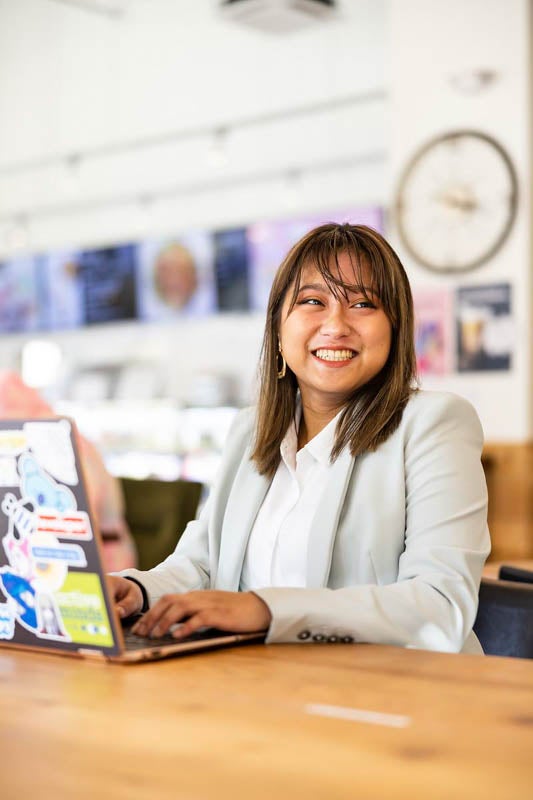 Computer science student Geela Margo Ramos is research team lead at the Wearable Engineering and Assistive Robotics Lab at UCF.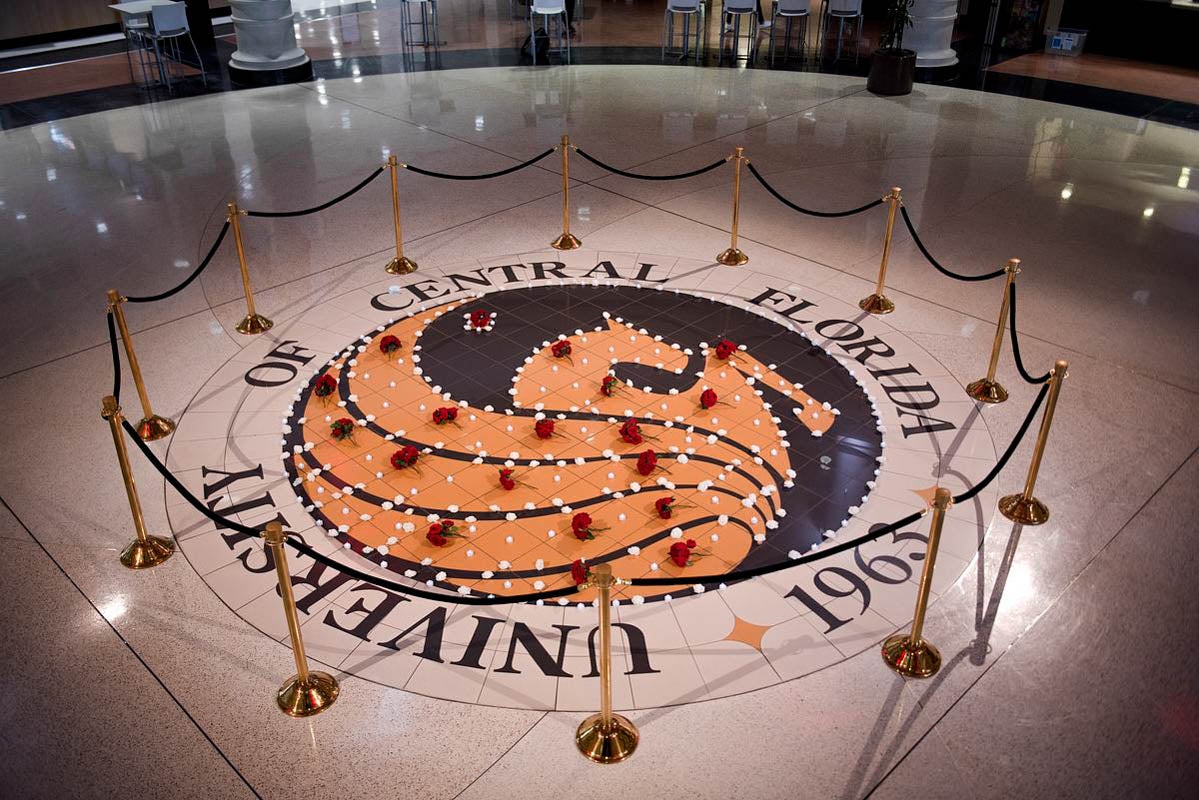 Candles and roses were placed on the Student Union Pegasus Seal to honor the 17 people killed at Marjory Stoneman Douglas and two other students who attended the high school and committed suicide after the Feb. 14, 2018 shooting.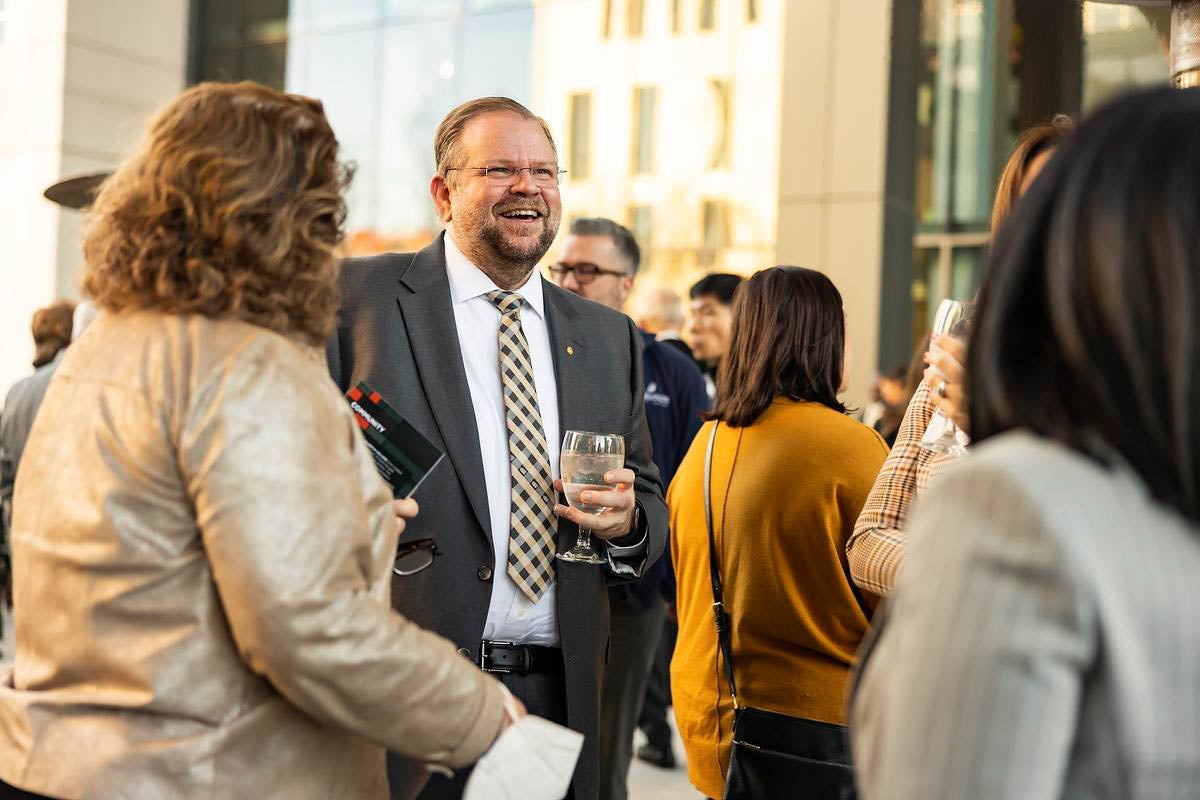 UCF President Alexander N. Cartwright celebrated at UCF Downtown with students, faculty, and staff from the university and Valencia College, as well as institutional leaders, community partners, and donors the transformative success of the campus during a dedication event.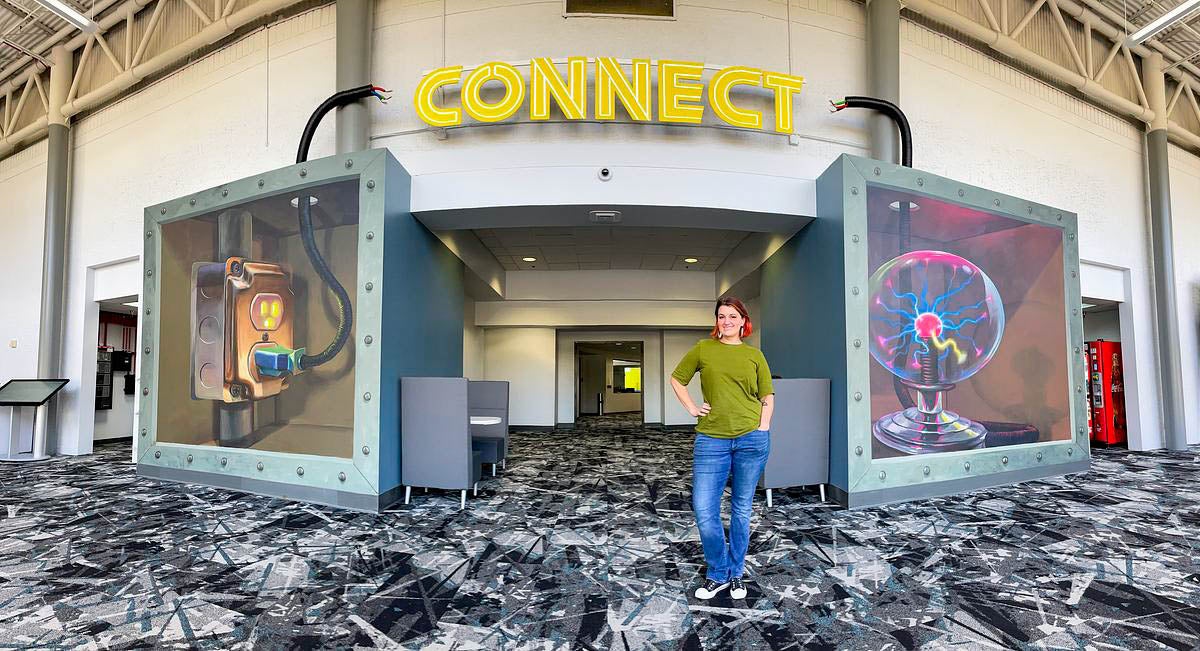 Central Florida artist Naomi Haverland created a new anamorphic mural inside UCF Downtown's Communication and Media Building.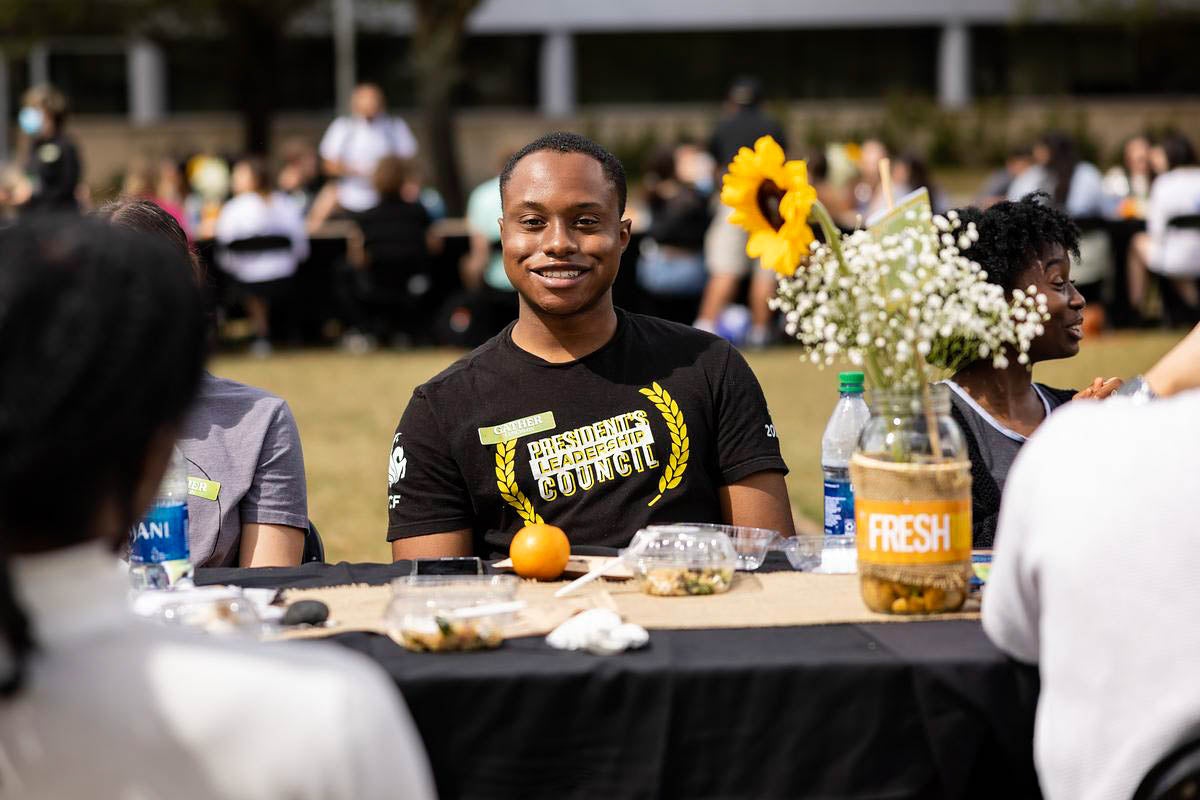 For the first time since the start of the pandemic, UCF's Gather Luncheon returned to campus to promote community building and healthy eating.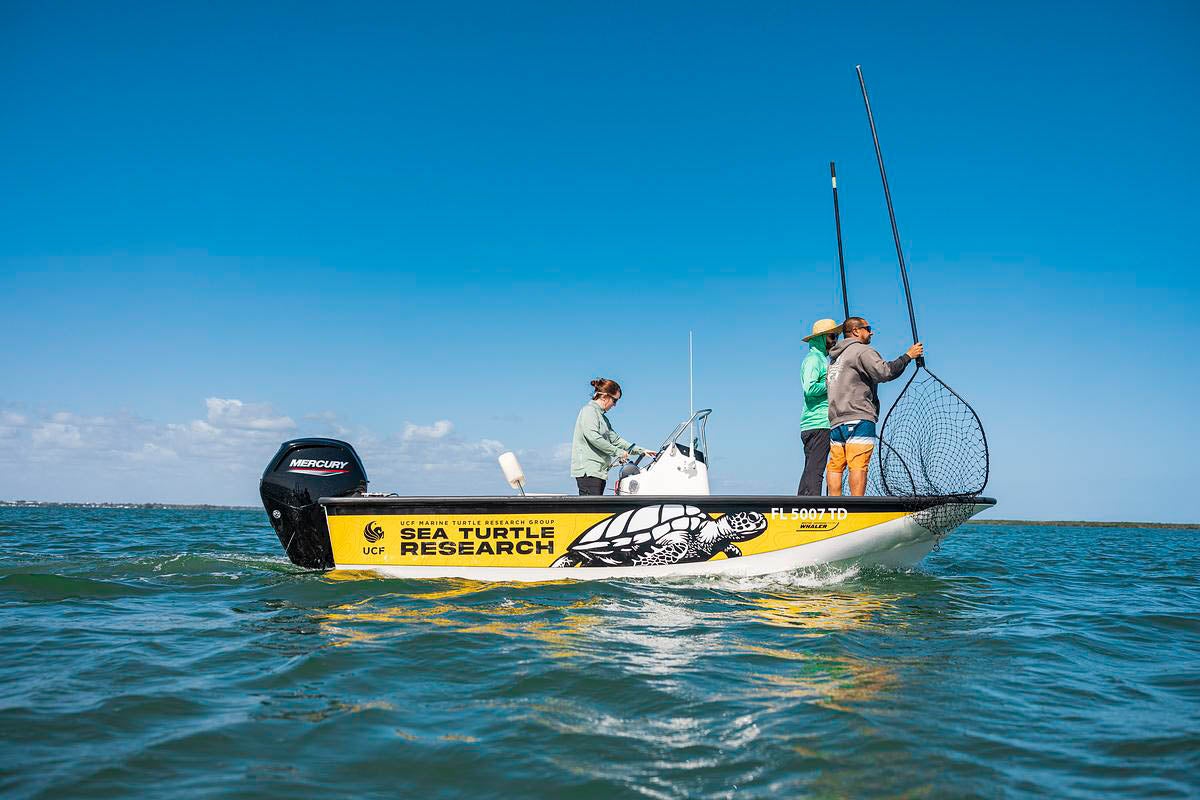 Thanks to a generous donation UCF's Marine Turtle Research Group received a new, custom boat that will help them continue studying these sea creatures.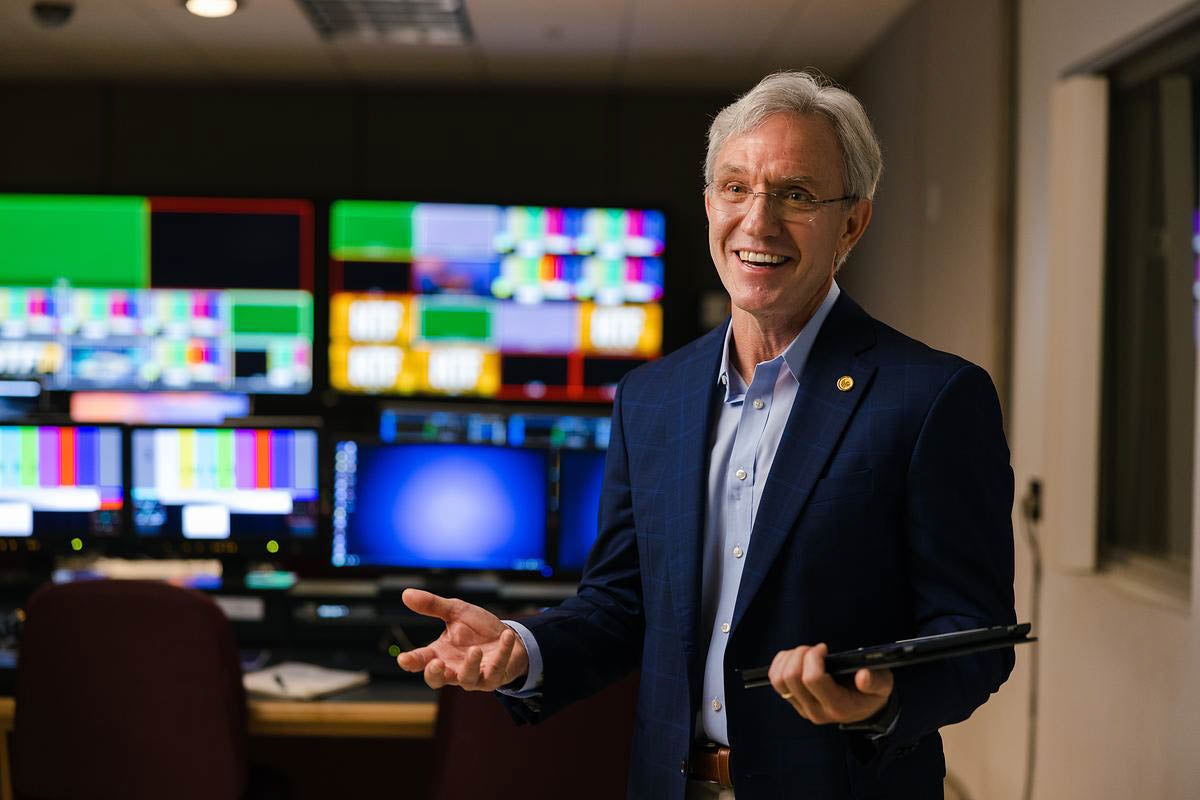 Timothy Sellnow, from the Nicholson School of Communication and Media, was selected as one of two 2022 Pegasus Professors, the university's highest faculty honor. Enrique Del Barco, from the College of Sciences, was also selected.
During Match Day, Michael Chiang '20MS '22MD placed into the emergency medicine residency program at UT Southwestern.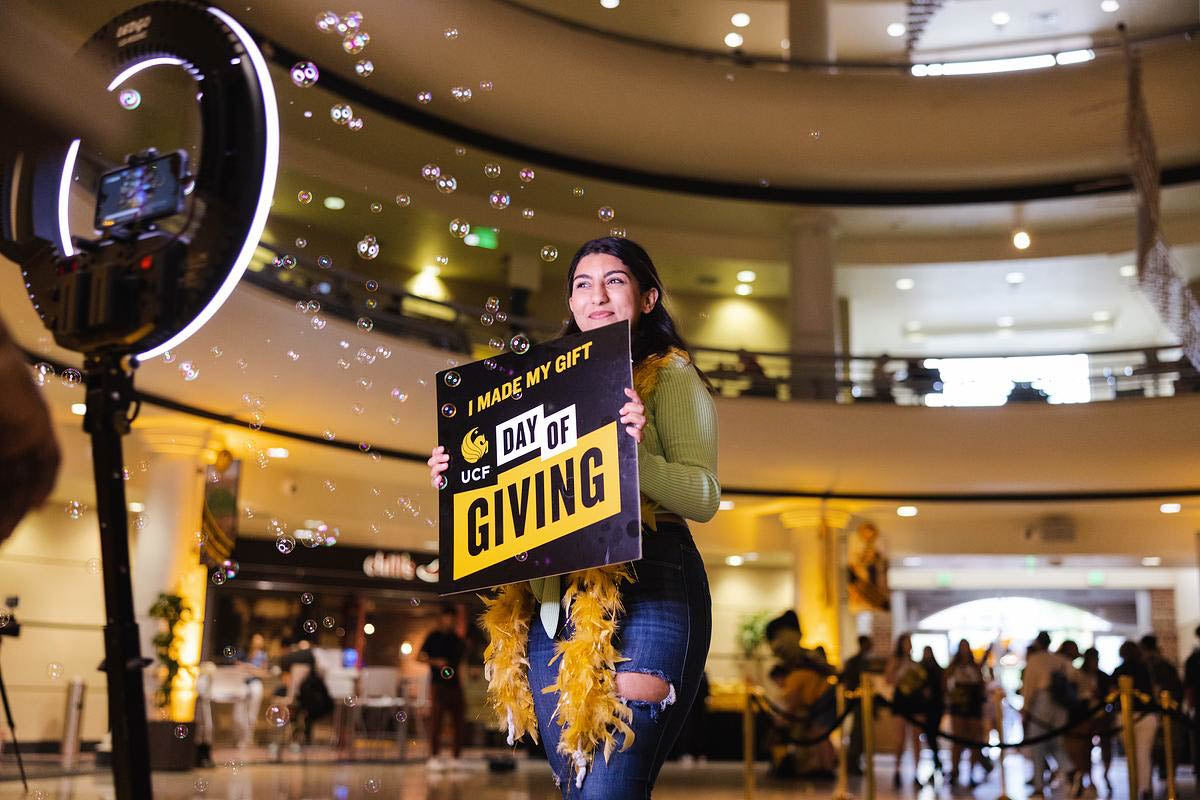 UCF Day of Giving 2022 was record-breaking as more than 4,400 donors raised over $3.7 million to support our local community, expand student scholarships, power championship athletics, enhance the university's global reputation, and fuel innovative research and inspiring creative works.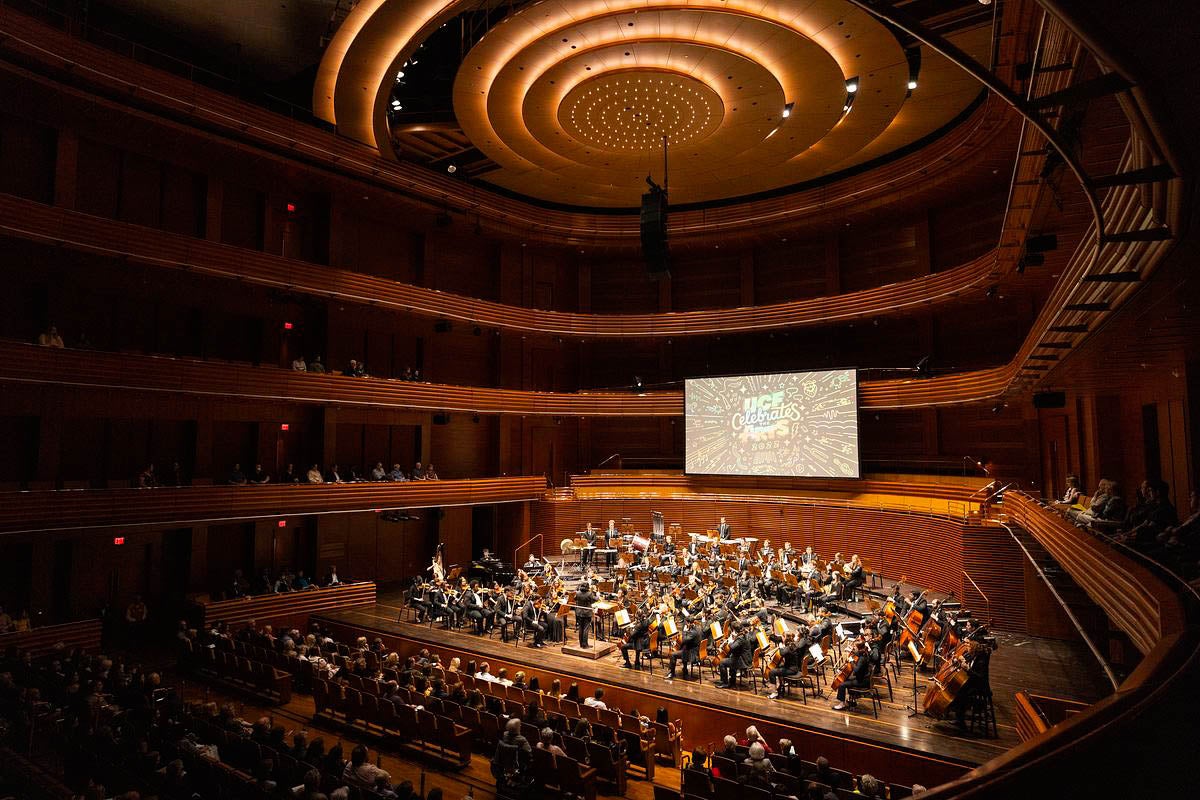 During UCF Celebrates the Arts — a multi-day festival honoring creative expressions that make our world more interesting and innovative — the Symphony Orchestra performed in the Dr. Phillips Center for Performing Arts' new Steinmetz Hall, which is designed to produce a perfect sound known as N-1.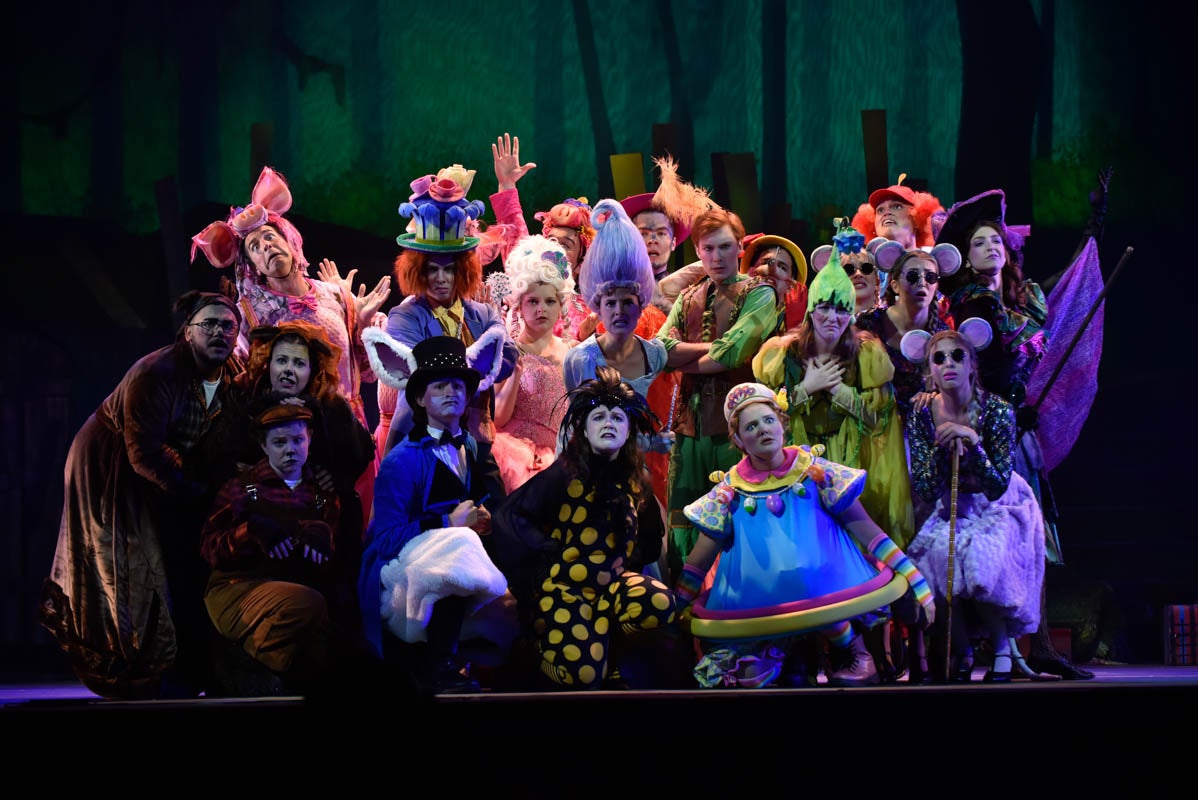 This year' UCF Celebrates the Arts included Shrek the Musical as part of the showcase, which featured music, theater, visual arts and more.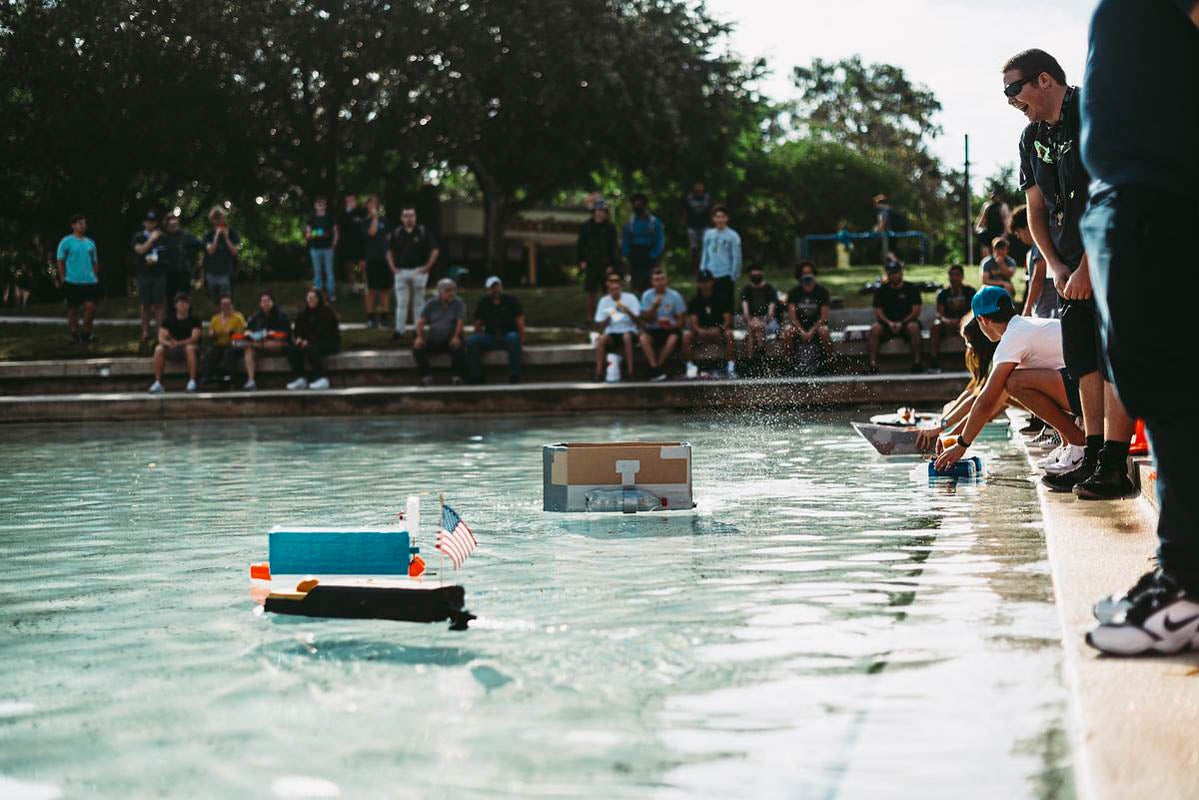 UCF's College of Engineering and Computer Science celebrated 25 years of the Great Navel Orange Race, a tradition for first-year engineering students.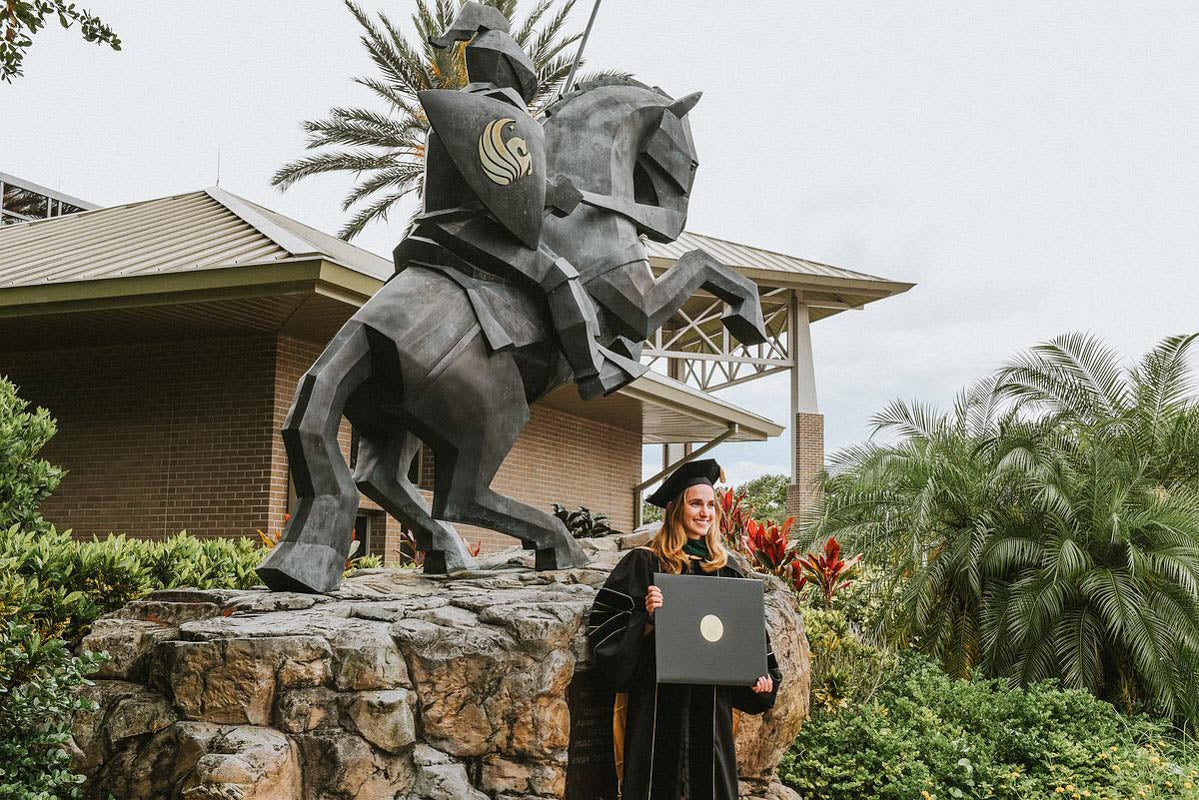 A MD graduate from Spring 2022 commencement poses for a photo in front the FAIRWINDS Alumni Center.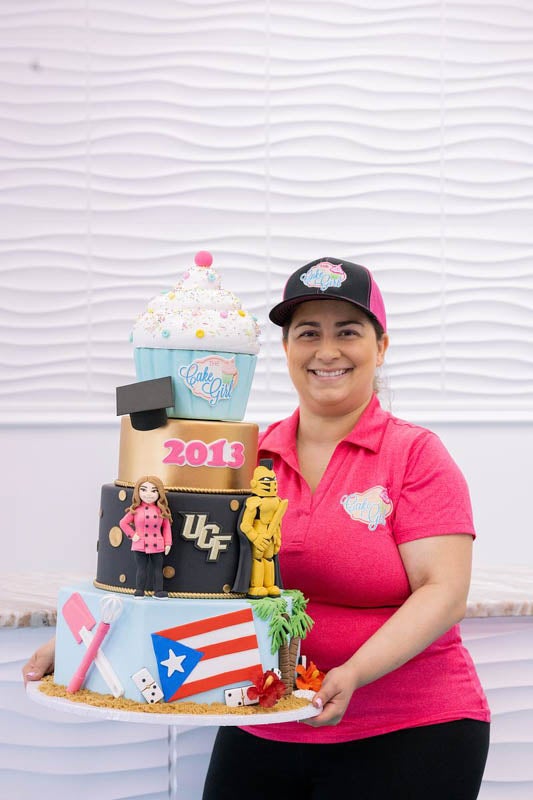 UCF alumna Kristina (Santiago) Lavallee '13 and her husband Kirby Lavallee '09 are the team behind The Cake Girl, an award-winning bakery in Tampa, Florida. Here Kristina created a custom cake to highlight her Puerto Rican heritage, which inspired her love for baking, time at UCF and her successful business.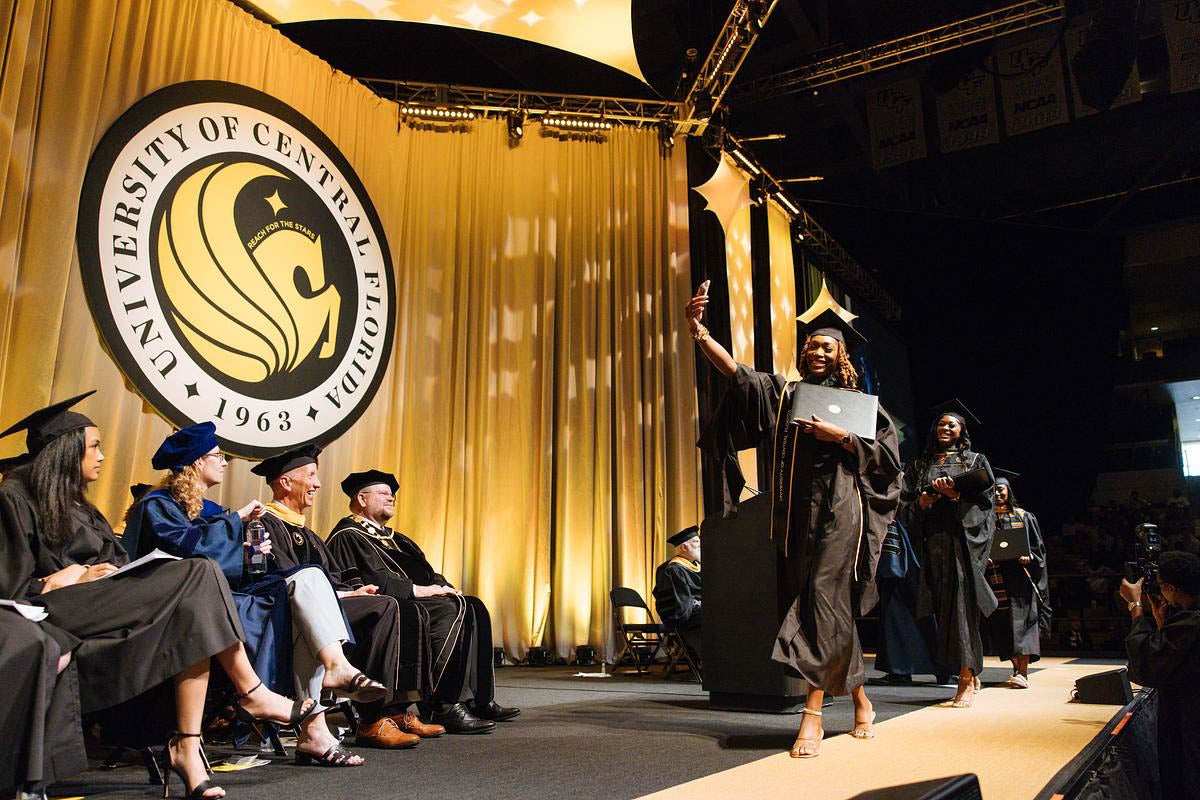 A grad takes a selfie while crossing the stage during Summer 2022 commencement.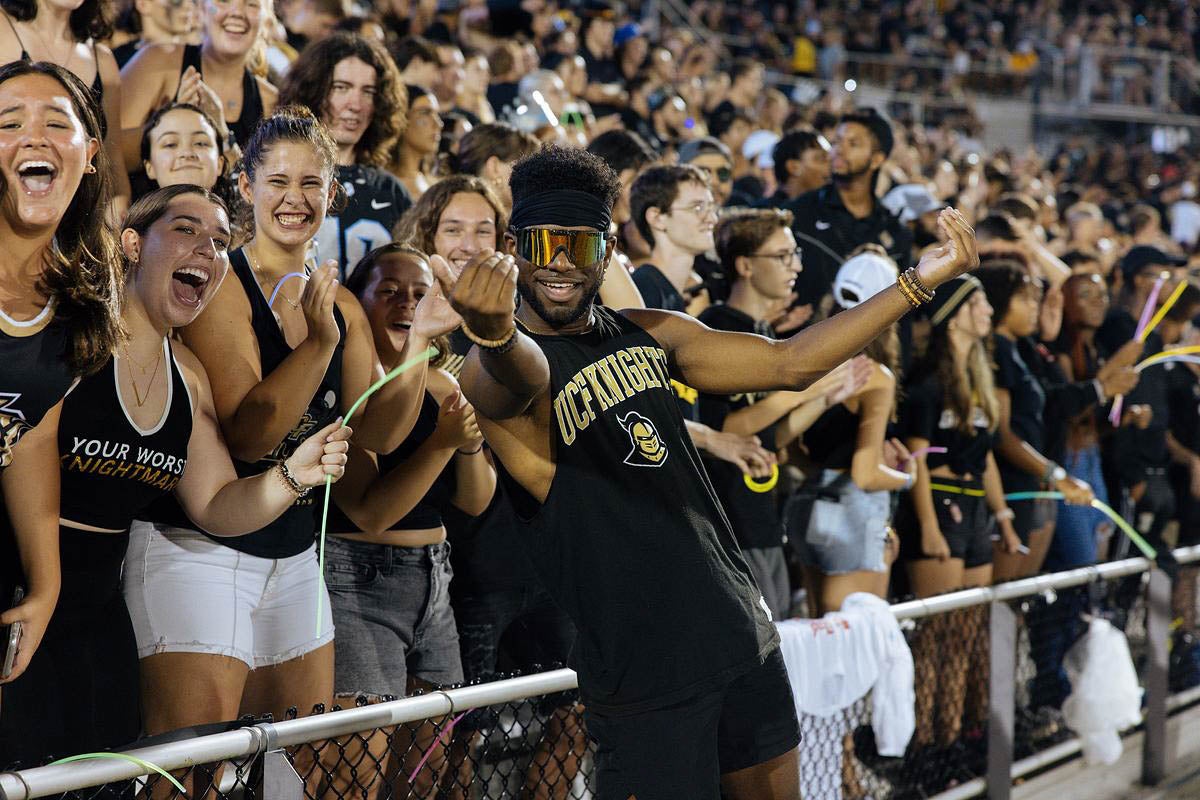 Fans filled FBC Mortgage Stadium for the football game against Louisville.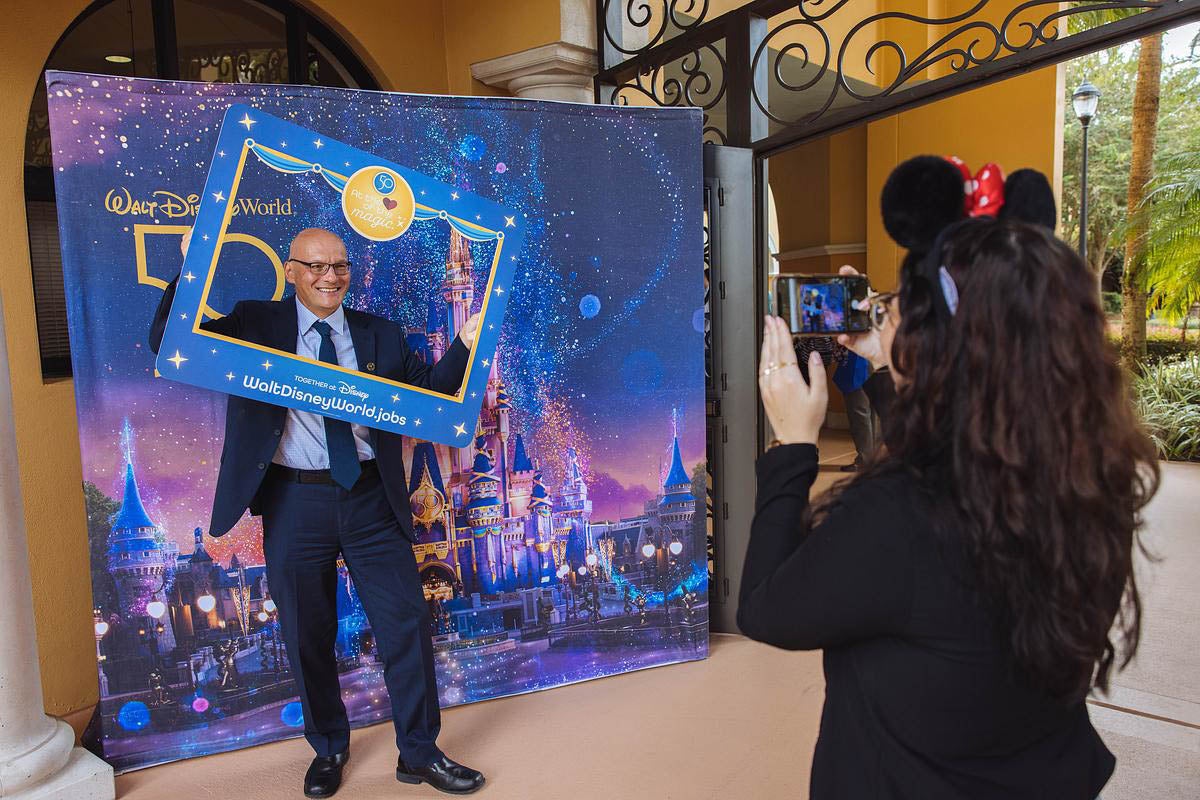 Rosen College of Hospitality Management's Associate Dean of Academic Affairs Alan Fyall takes a photo during Disney Day, a day of recruiting, a leadership workshop, and networking with Disney leaders.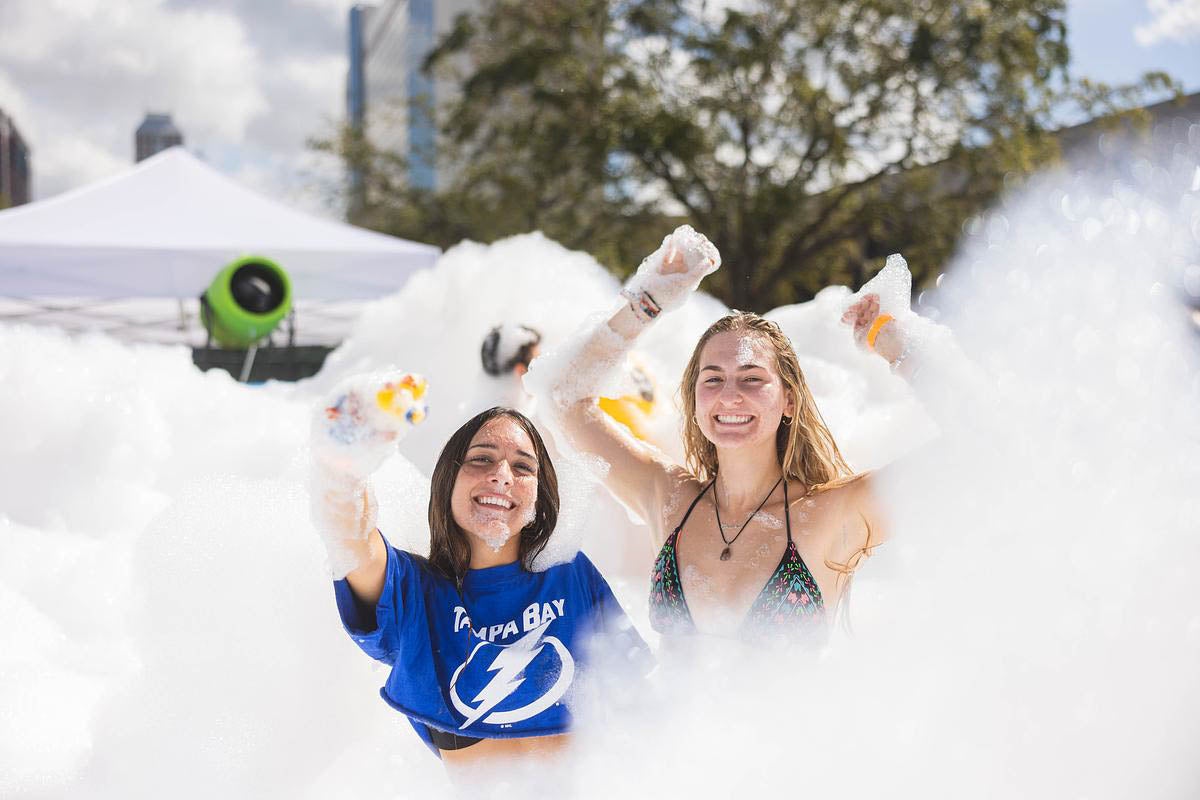 UCF Downtown held a foam splash event to provide its own Spirit Splash-like experience for UCF and Valencia students at the campus.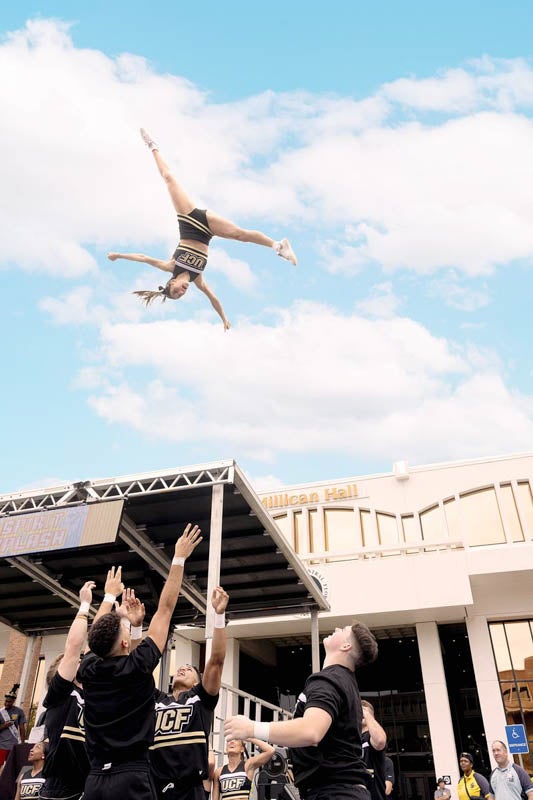 During Spirit Splash, the cheer team typed up the crowd before Knights rushed into the Reflecting Pond.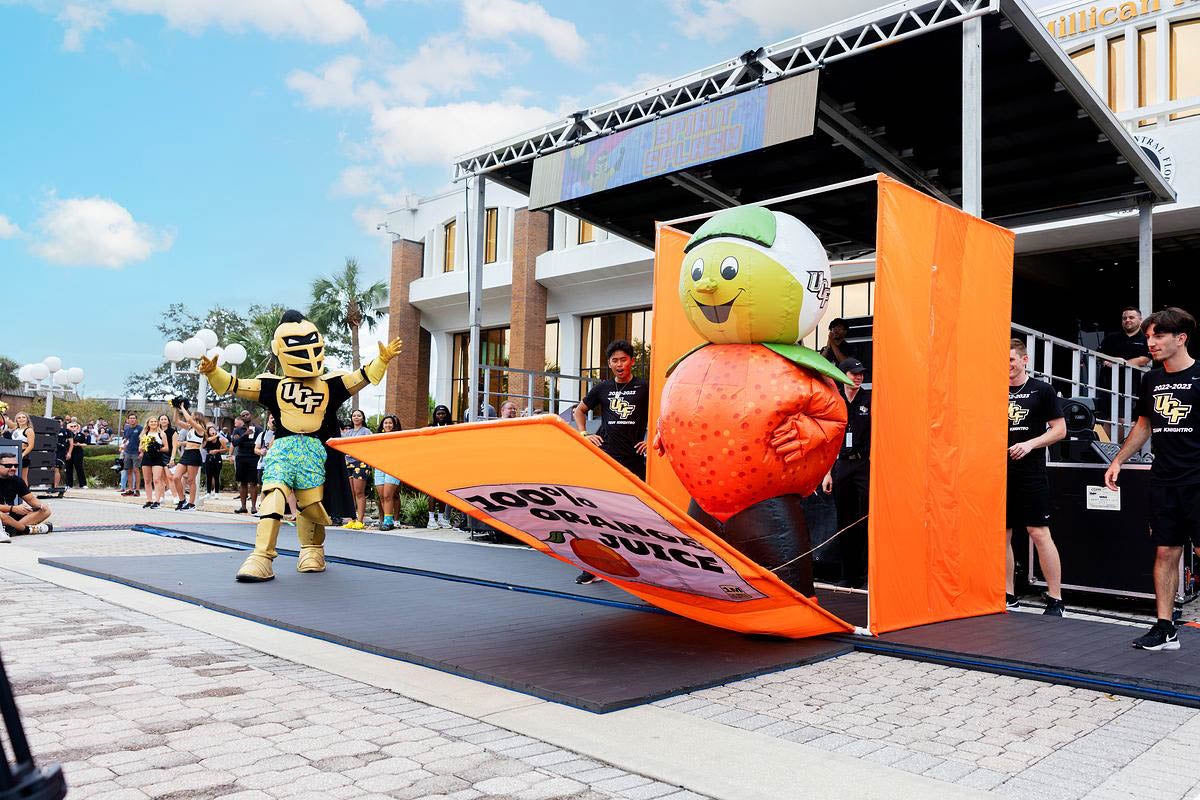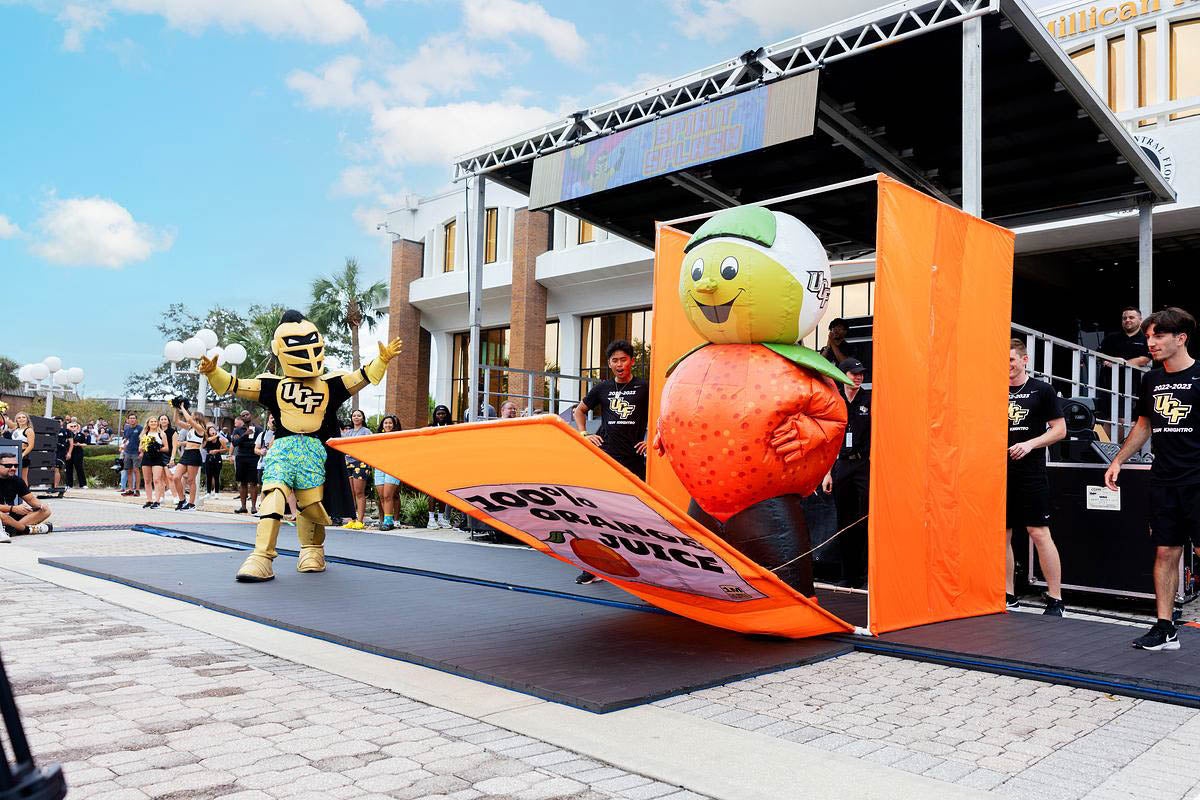 Citronaut even made an appearance during Spirit Splash, UCF's largest homecoming tradition.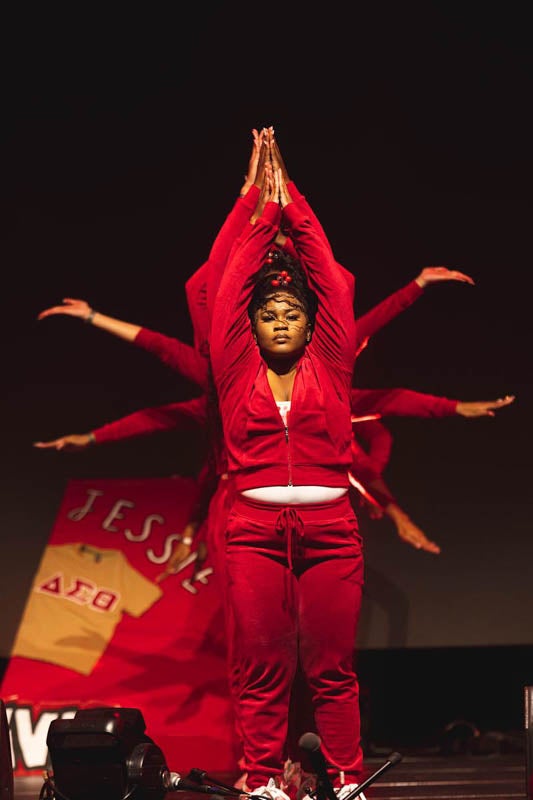 Sisters of Delta Sigma Theta performed during the Homecoming Step Show.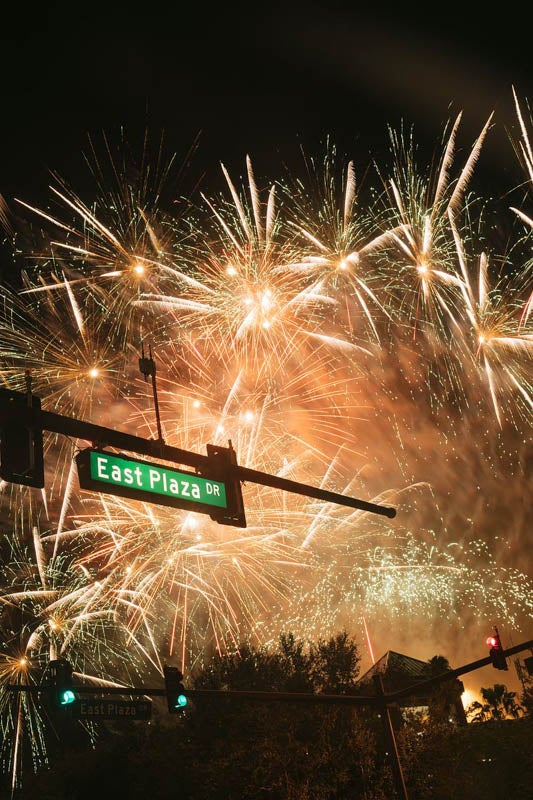 Fireworks lit up Memory Mall near the end of Homecoming Week.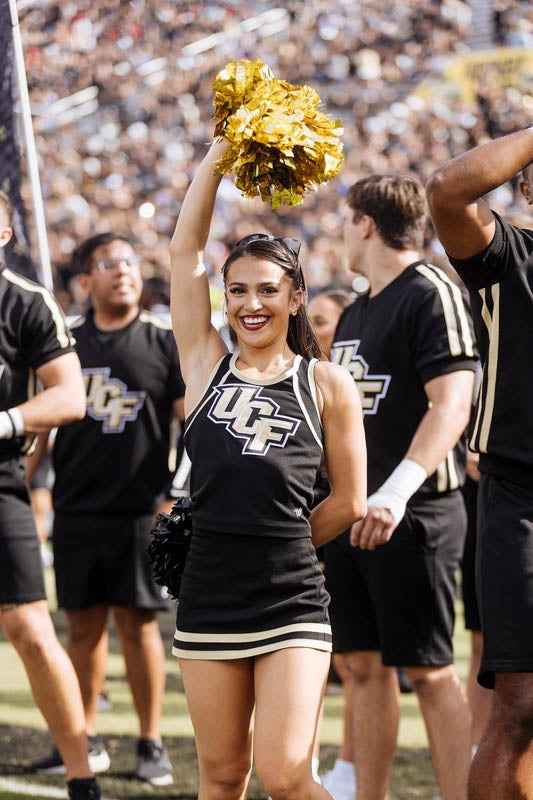 A cheer team member gets ready to perform for the football game against Cincinnati, which UCF won 25-21.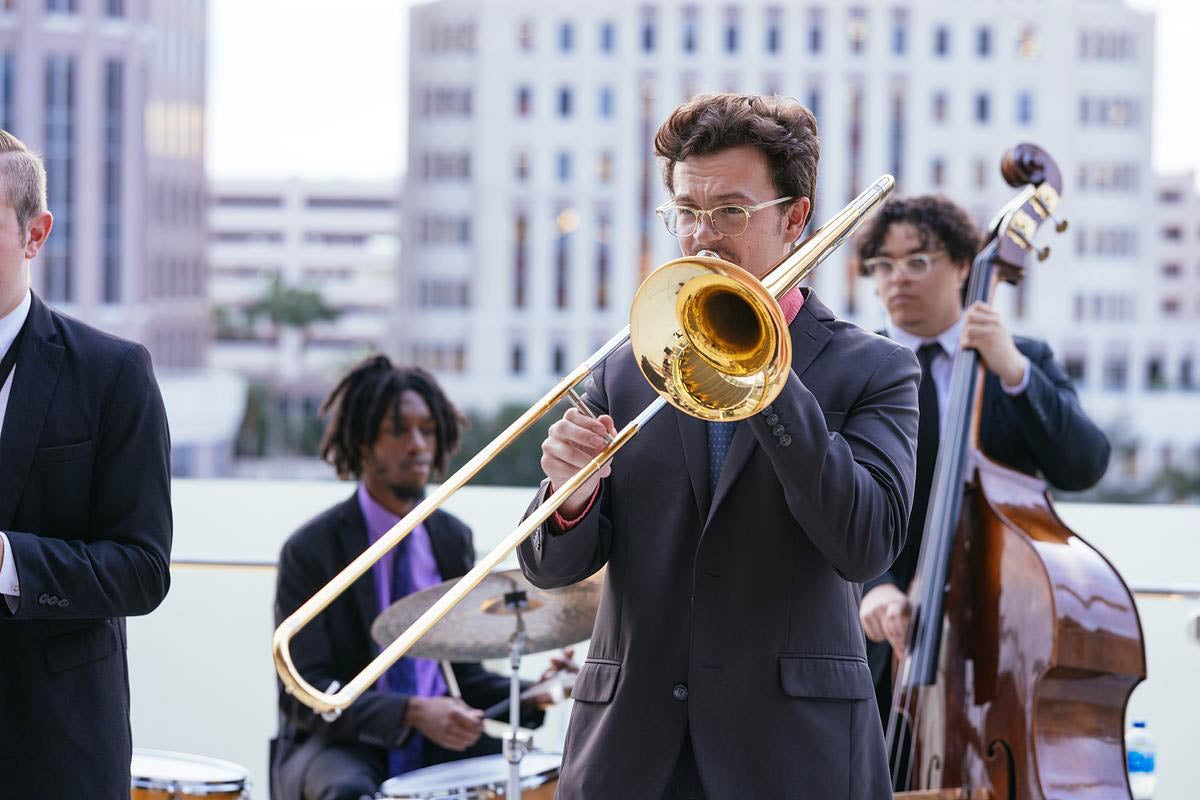 The UCF Jazz Band performed during the Crossroads Lecture Series, which is produced in partnership with Dr. Phillips Charities. This year's event featured Jonathan M. Tisch, chairman and CEO of Loews Hotels & Co. and co-chairman of the board and member of the Office of the President of Loews Corporation.