Artemis Program: A Giant Leap to Other Worlds
Fifty years ago, our world — Earth — was captivated as massive rockets propelled the first humans on a journey to set foot on our nearest celestial neighbor. Landing on the moon seemed like a monumental feat and drew the attention of millions on our planet. Since that time, only 12 individuals have set foot on its surface. With support from UCF alums, faculty and students, NASA aims to send humans back to blaze a path from the moon into deep space exploration for the future of humankind.
Artemis — NASA's initiative to return humans to the moon — lifted off on Nov. 16 from Florida's Kennedy Space Center, just over 30 miles away from UCF. With close proximity to the iconic launch site, UCF began its legacy as America's Space University in 1963 and has established a pipeline that supplies top talent to NASA and other aerospace industry leaders. Our involvement with the Artemis program aligns with our mission to unleash the potential of people and ideas, enriching the human experience through inclusion, discovery and innovation. As UCF faculty and alums collaborate with NASA to advance space exploration, we are collectively contributing to the evolution of humankind and inspiring future generations.
A multistage, multiyear program, Artemis 1 launched the uncrewed Orion spacecraft using NASA's Space Launch System (SLS) super heavy-lift carrier rocket as a test flight.
Artemis 2, scheduled to lift off in 2024, will send a crew of four astronauts in the Orion spacecraft on a lunar flyby to test out Orion's life-support systems and more before returning to Earth. The flight results will inform the Artemis 3 mission, slated to launch in 2025, which will put humans back on the moon for the first time since 1972. Another three Artemis missions are planned, and more are proposed.
The goal is to establish a long-term presence on the moon, which will be key for harvesting space resources, national security and the future of humanity.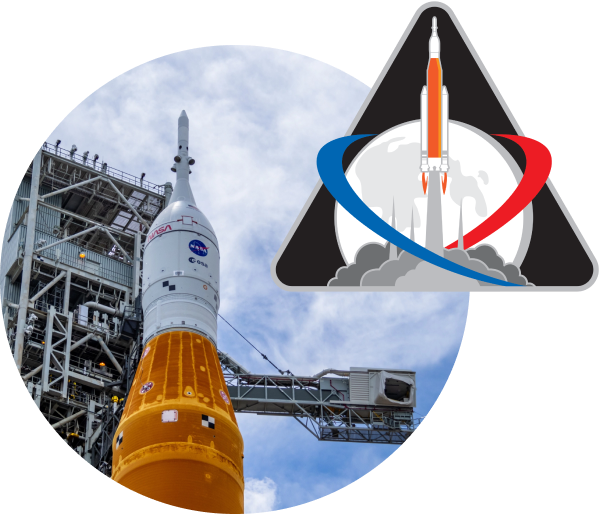 UCF was founded as the university for the Space Coast, … Artemis is just the next step on that adventure."
Why Are We Going Back to the Moon?
The moon will be a staging ground for future space missions, like visiting Mars or asteroids. It will also be a source of a vital resource — ice — that will be critical for hydrating astronauts and fueling spacecraft by splitting it into hydrogen and oxygen.
Like a modern-day Gold Rush, scientists are already prospecting the moon for the best places to mine ice. They are also eyeing asteroids whose precious metals could be worth trillions of dollars.
With massive amounts of economic activity projected to occur off-world in the coming decades, the nations who have a foothold on space resources will be the ones most geopolitically influential.
UCF Faculty are Driving New Research with NASA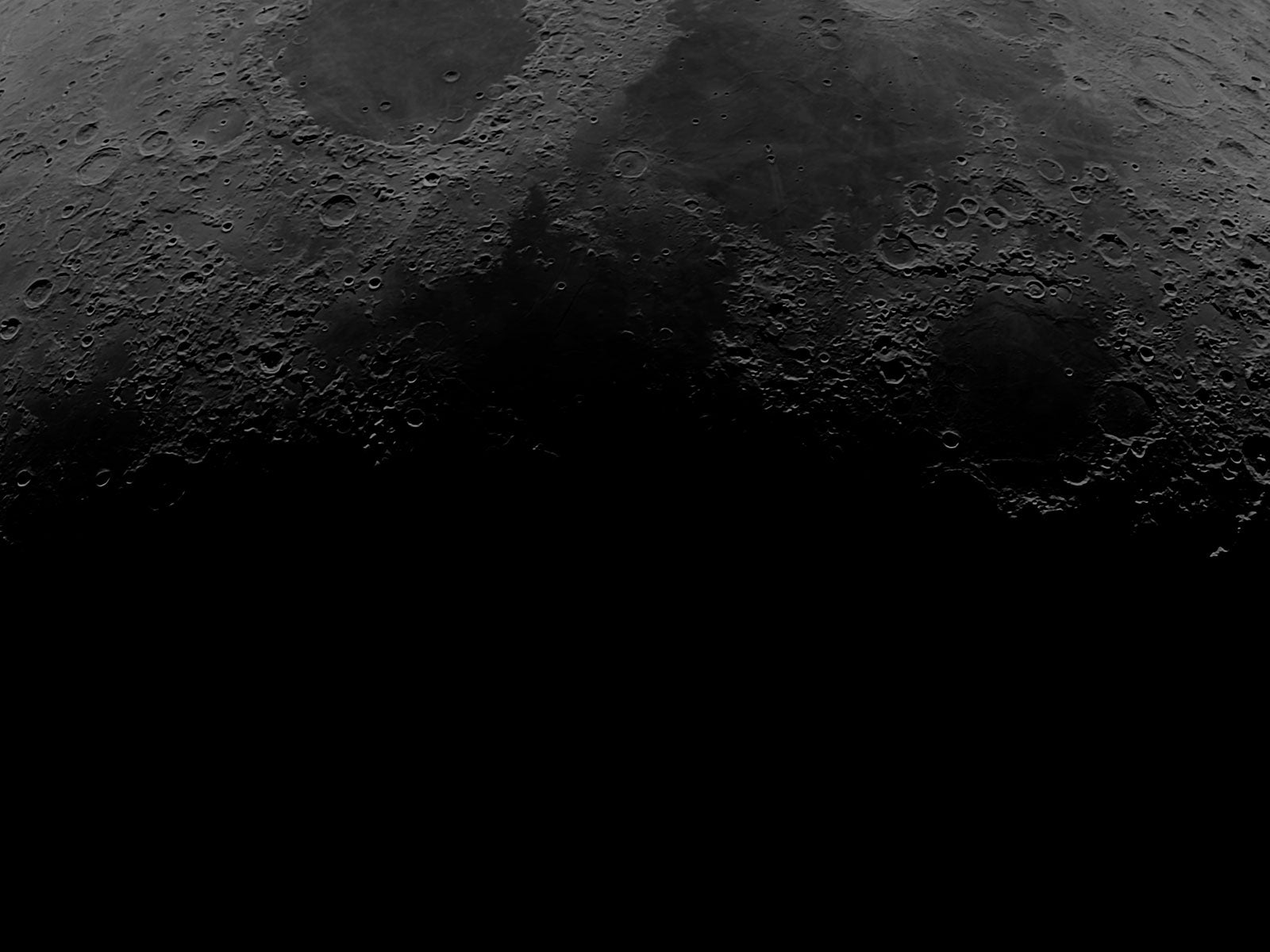 Mapping the Moon
UCF planetary scientists Kerri Donaldson Hanna and Adrienne Dove are leading a $35 million NASA mission to visit never-before explored volcanoes on the moon and understand what resources they offer. The work is alongside Donaldson-Hanna's Lunar Trailblazer and L-CIRiS projects that will map the moon's ice reserves using advanced imaging systems.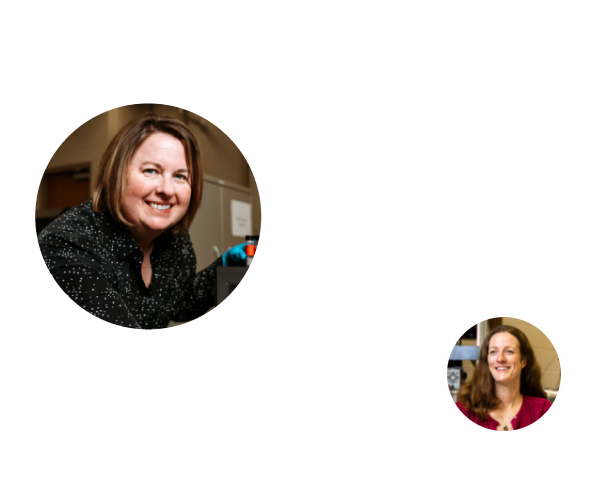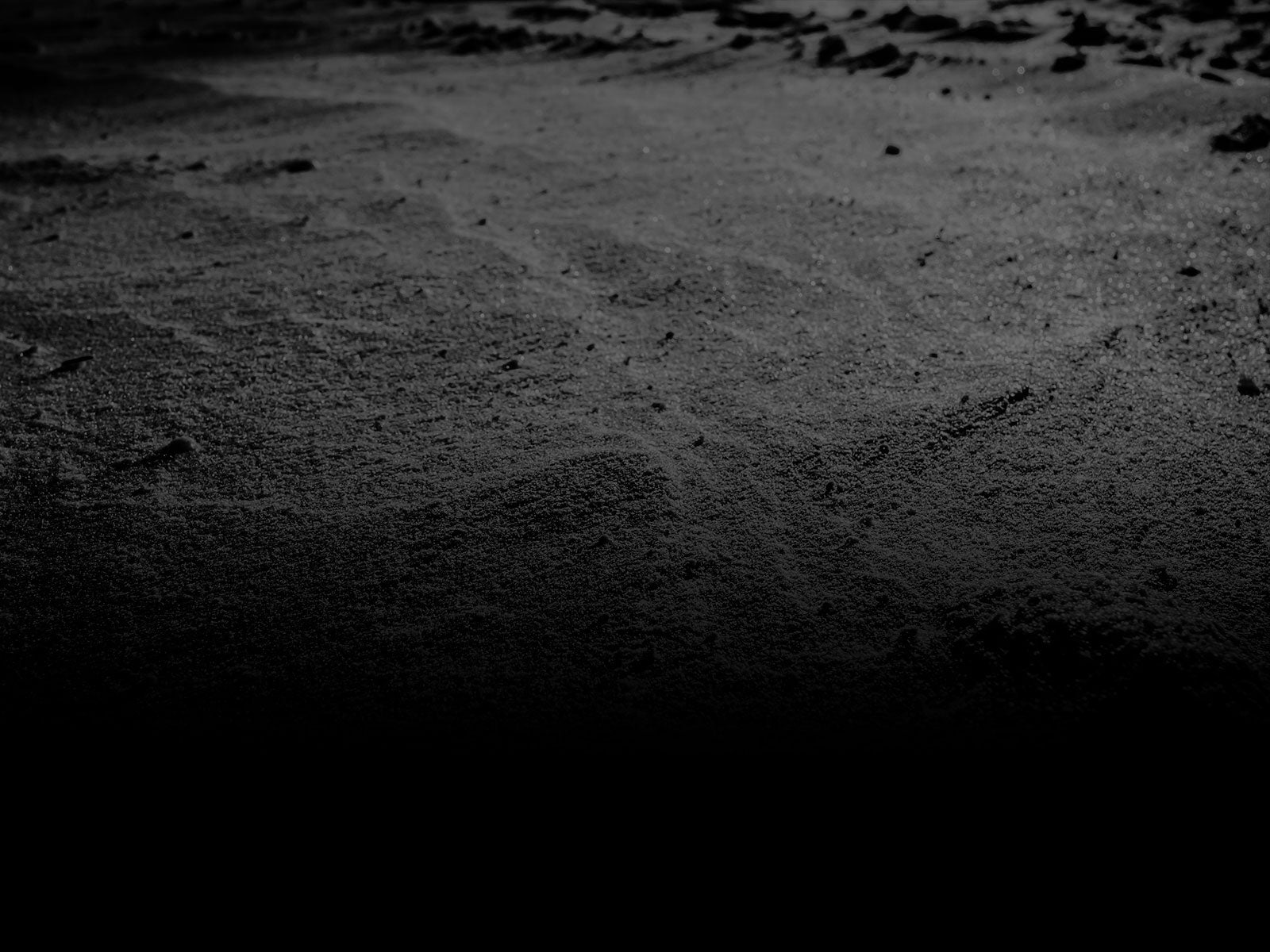 Lunar Dust
The moon's surface is covered in sharp, hazardous lunar dust that could be a danger to people and equipment. Through NASA-funded research, UCF Planetary Scientist Adrienne Dove is studying how this charged dust behaves in microgravity, which will inform strategies to protect astronauts from its harm. The ongoing work has flown on multiple flights of Blue Origin's New Shepard rocket.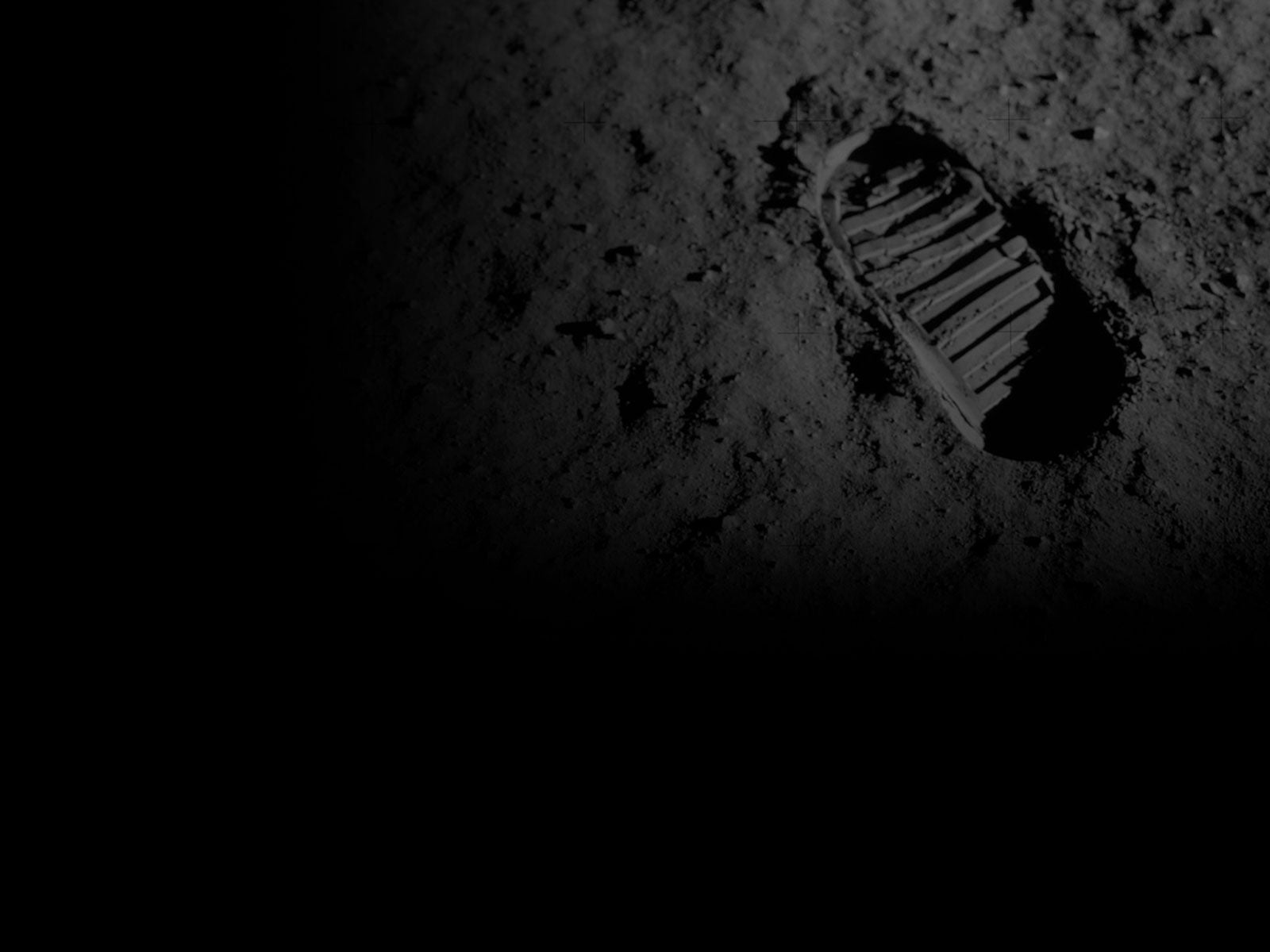 Landing on the Moon
Lunar landing pads will have to stop lunar dust and particles from sandblasting everything around them at more than 10,000 miles per hour as a rocket takes off or lands on the moon. That's why UCF planetary scientists Phil Metzger '00MS'05PhD and Dhaka Sapkota are working on a NASA-funded project to build lunar landing pads that keep people and equipment safe but are also economical and easy to construct in space. They've developed a magnetic sorting technology, that coupled with a method known as sintering that uses microwaves to melt lunar soil, might do the trick.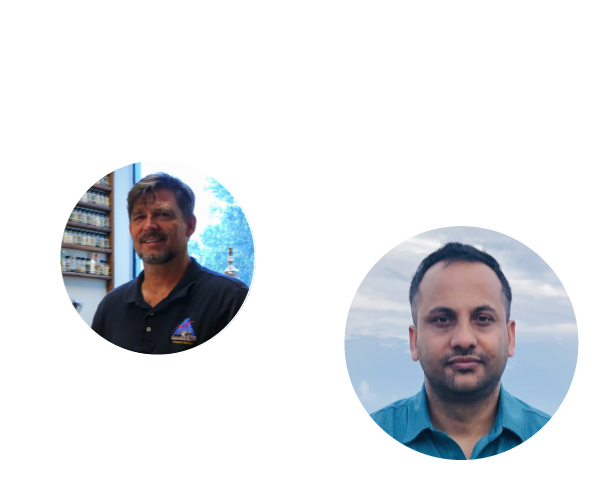 Creating the Ground for living on Other Planets
Ucf Is making a market for out-of-this-world soil — helping researchers develop methods for growing food on other planets, testing lunar construction materials and running other essential experiments before astronauts arrive.
---
UCF has shipped more than 40 tons of simulated space dirt to more than 40 countries across the globe.

---
The university has received $204M in NASA awards since 1991.

---
Kennedy Space Center, the country's gateway to the universe, is only 35 miles away from UCF's main campus.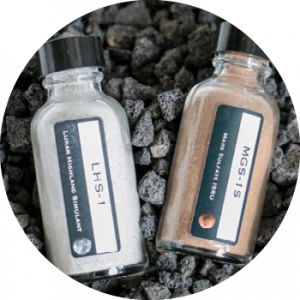 UCF is setting the standard for extraterrestrial soil. Costing from $35 to $55 a kilogram, UCF researchers are selling experimental Lunar, Martian and asteroid dirt to innovative companies across the globe. To support efforts to put humans back on the moon, the simulant soil helps space researchers explore the viability of developing concrete for lunar construction, growing food on other planets and running other essential tests before astronauts arrive. The soil simulants — tested at the Exolith Lab — use formulas that mimic the chemical, mechanical or engineering properties of moon materials, allowing researchers to ensure proper safety before launches.
Some of the university's strong partnerships include NASA, Japan Aerospace Exploration Agency (JAXA), German Aerospace Center (DLR), Maana Electric, the University of Adelaide in Australia, among others. NASA is using the material to prepare for upcoming missions such as VIPER, OSIRIS-REx, and Perseverance which will travel to study the moon, asteroid Bennu, and mars, respectively. Another partner, Maana Electric, is working on a technological breakthrough of transforming terrestrial sand and lunar regolith into solar panels which will help space exploration and highlight sustainability using local resources. Additionally, through education outreach, the simulant gives students hands-on experience studying plant growth to determine if we can grow food sustainability in outer space.
There's renewed interest in space exploration, particularly lunar exploration. What the Exolith Lab does is try to support this movement by producing standardized, reliable, high-fidelity simulated versions of what you run into on the surfaces of alien worlds."
UCF Delivers Talent to the Artemis Missions
From the high-profile Florida Space Institute housed at UCF to the world-renowned UCF Planetary Sciences Group and Stephen W. Hawking Center for Microgravity Research and Education, it's no wonder that nearly 30% of Kennedy Space Center employees are UCF alums.
UCF also houses the Center for Lunar and Asteroid Surface Science, a NASA SSERVI node, that includes UCF's Exolith lab. Furthermore, UCF is the No. 1 supplier of graduates to the aerospace and defense industry, and it offers a Ph.D. in aerospace engineering — meaning if you want to be a doctor of rocket science, UCF is the place. The point is driven home by UCF's recent selection as one of seven national recipients of NASA's Minority University Research and Education Project Space Technology Artemis Research, or M-STAR, grant. The initiative will prepare students to be the workforce of tomorrow and develop the technology needed to return to the moon.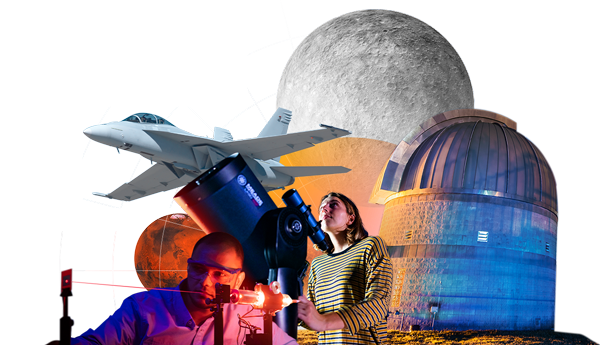 UCF Alums Make Space Exploration History
Knights are found throughout the space fields and just about no rocket takes off from Kennedy Space Center without one having worked on some aspect of it. More than 30 UCF alums connected to Kennedy Space Center are involved with the Artemis 1 mission..
From preparing the world's most powerful rocket to managing launch operations and wellness procedures, these alums work across various departments to ensure the safety and success of the mission. NASA's Medical and Environmental Services Division Chief Tiffaney Miller Alexander '99 '05MS '16PhD and Test Director for Exploration Ground Systems Dan Florez '06 are just a few of them. UCF alums Breanne Rohloff '19 and Dan Zapata '15 '18MS also drive the 26-foot-tall crawler that deliver the SLS and Orion spacecraft to be launched from Kennedy Space Center's Launch Complex 39B.
The Artemis program also includes the development of NASA's Gateway — a small, human-tended space station orbiting the moon that will support sustained deep space exploration and research. More than 20 UCF Knights are working on the effort, including Jenny Lyons '92MS, deputy manager for the Gateway Program's Deep Space Logistics, and Mark Wiese '11MS, manager of Gateway Deep Space Logistics.