Five recent UCF graduates have received prestigious Fulbright awards that will allow them to travel abroad to pursue research and educational opportunities or teach English.
This year's recipients will represent their alma mater in Montenegro, South Korea, Belgium and Brazil.
The Fulbright U.S. Student Program, sponsored by the State Department, started in 1946 and awards about 1,900 grants annually to scholars from all areas of study. Forty Knights have received Fulbright awards in UCF's history.
Here's a look at this year's Fulbright fellows: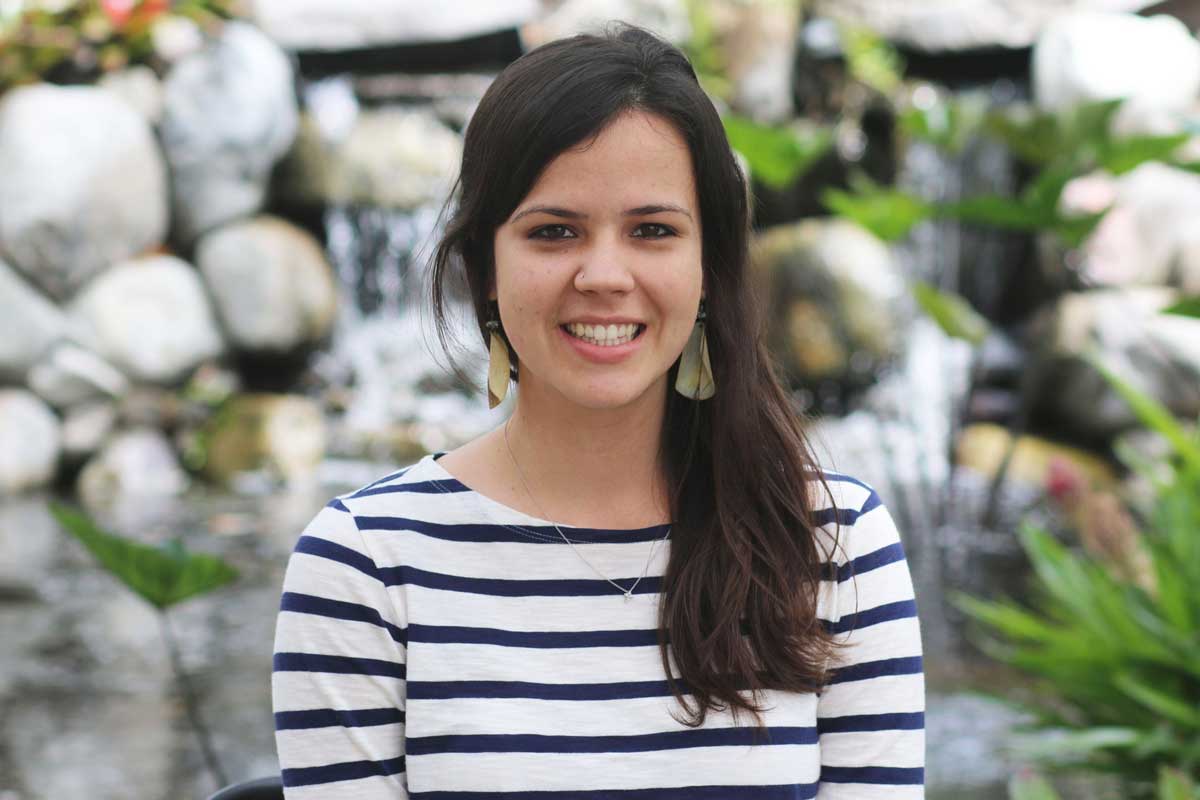 Honors Scholar Alexis Jahncke '19 graduated this month with a degree in English literature and would one day like to teach English abroad or study human rights and international law. She's particularly passionate about helping to end human trafficking and was inspired to get involved in the issue because of her mother. "My mom would go on mission trips and meet these women and come back and tell us about it, and not hide us from these horrible truths," she says.
While at UCF, she served as vice president for the new Peruvian Student Association, tutored student-athletes, wrote scripts, social media posts and student spotlight stories for the Student Government Association and presented undergraduate research on community-response efforts to help minority women caught in the sex trade.
For her Fulbright experience, Jahncke will go to Montenegro in Eastern Europe to teach English and advise students interested in coming to the U.S. for college. "I've had various service-learning experiences teaching in groups, but this will be a big step in learning to do it independently and working with foreign students in their own country," she says. "I'm more excited than I am nervous. It's going to be a new experience."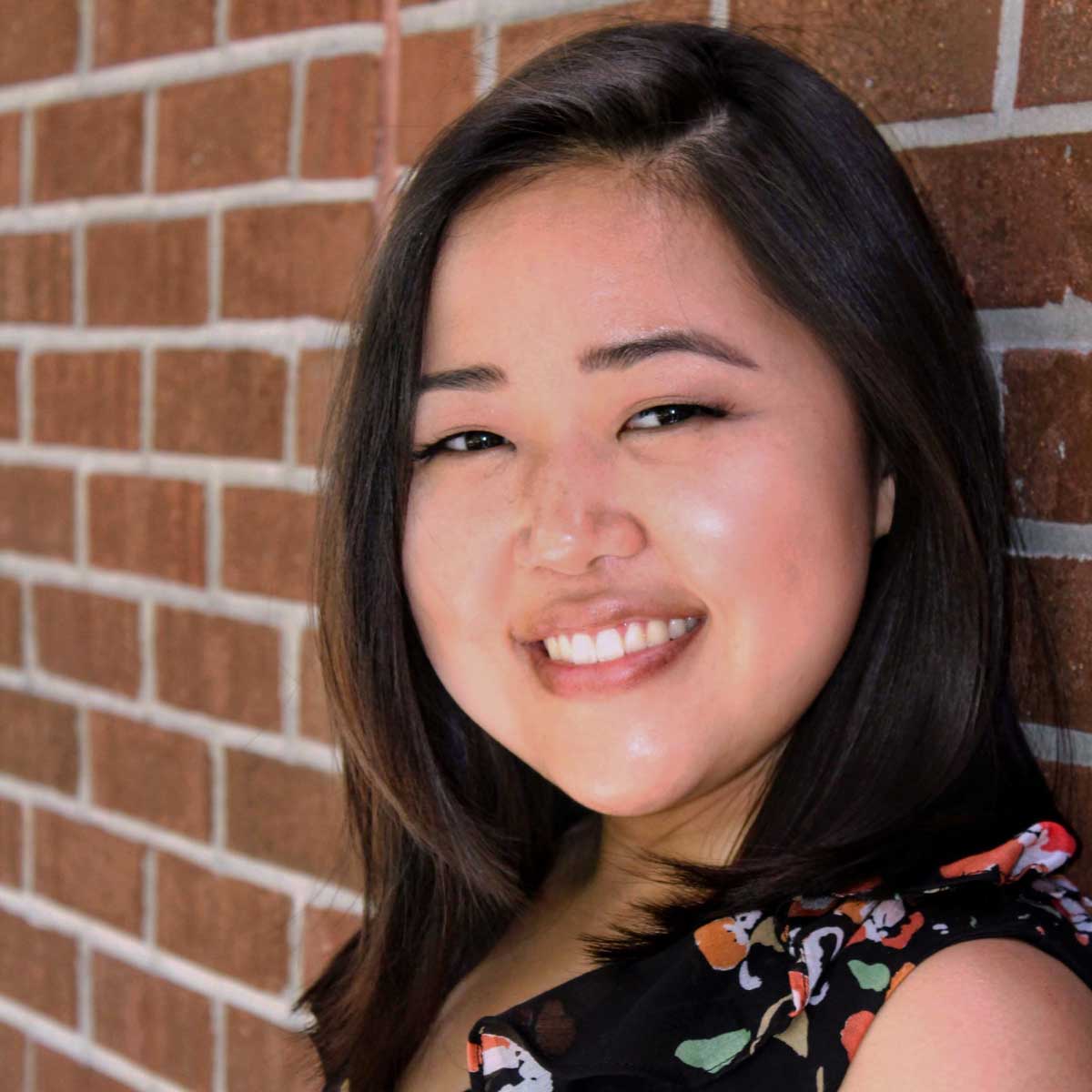 Haley Lehew '19, a biomedical sciences Honors Scholar, was heavily into research while at UCF. She explored how protein interactions in the brain can lead to neurodegenerative diseases like Alzheimer's and served as a radiological clinical research intern with AdventHealth. In addition, she investigated linguistic differences in how native and non-native Spanish speakers communicate. Lehew co-founded the UCF chapter of the American Society of Biochemistry and Molecular Biology and was a teaching assistant in biology courses.
Lehew will teach English in South Korea, where she also plans to get involved in mental health awareness initiatives and explore her heritage. "As I grew up, I lived in a predominantly Caucasian area, so even though I know and observe certain Korean customs there are definitely many aspects that I'm completely ignorant about," she says. "I hope the Fulbright experience will help me better understand my identity as a Korean-American and give me cultural insight that I can use to serve both communities."
After returning to the U.S., she plans to apply to medical school and hopes to pursue clinical research because of its direct tie to patients. "My current research focuses on protein interactions and mechanisms and I would be happy to study that in connection to therapeutics," she says. "But I'm definitely keeping an open mind as to research opportunities."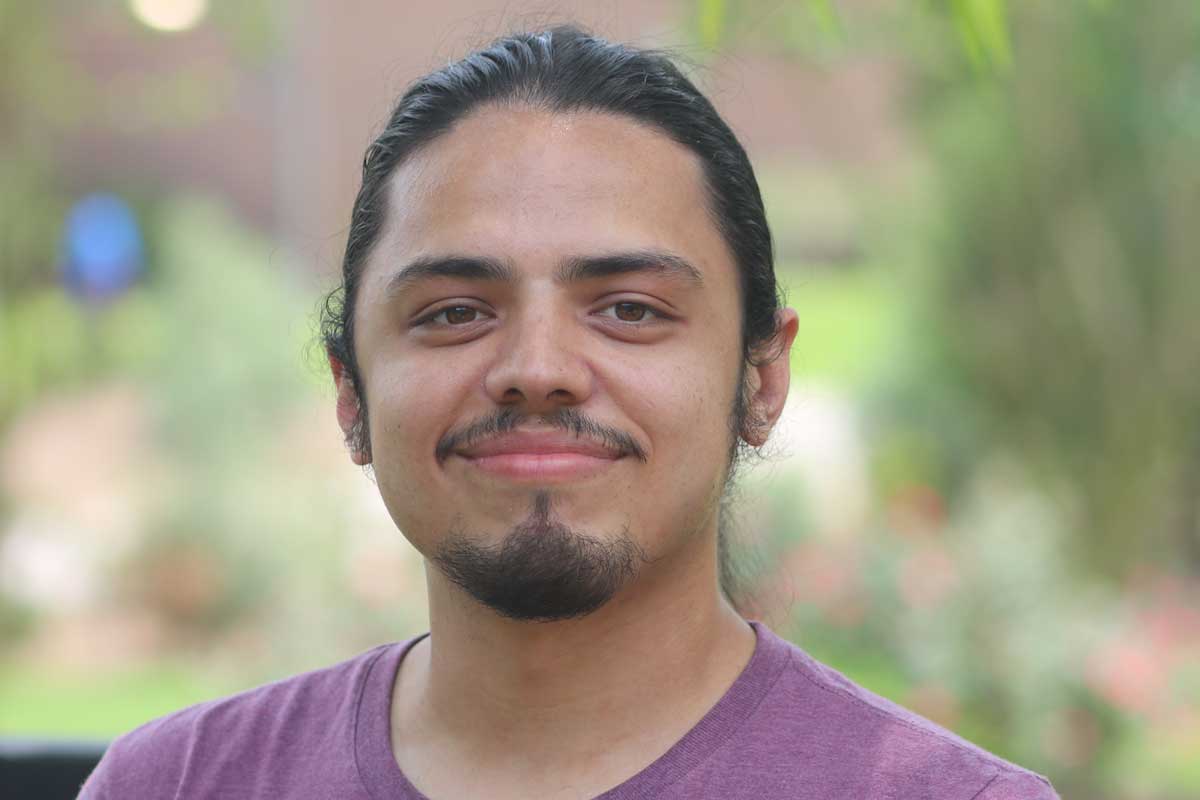 Evan Rosato '18 received his Bachelor of Fine Arts degree in studio art, with a focus on drawing and printmaking. "I became passionate about art in the 10th grade," he says. "With a supportive and creative family, it was easy to pursue higher education in the arts."
About six years ago, Rosato was diagnosed with a brain tumor after experiencing Petit Mal seizures. He had the benign growth removed, and later with faculty mentor Wanda Raimundi-Ortiz, a visual and performance artist, turned to art to help communicate his ordeal. Together, they researched ways to convey brain tumor symptoms — and dispel misconceptions — through a visual medium.
Rosato is a printer's assistant at UCF's Flying Horse Editions, a collaborative research studio and publisher for visual artists. For his Fulbright experience, Rosato will research sustainable printmaking techniques — which can be cheaper and more cost-effective than alternatives that use chemical acids and solvents — at the Academy for Visual Arts in Ghent, Belgium, where he will study under artist and Professor Marnix Everaert. "When I am not taking classes at the academy, I will be exploring museums throughout Belgium and examining Belgian prints to gain valuable knowledge from master artists," he says. He also plans to host an exhibition of the work he creates during his projected nine-month stay.
After his Fulbright experience ends, Rosato plans to apply for a master's program in printmaking.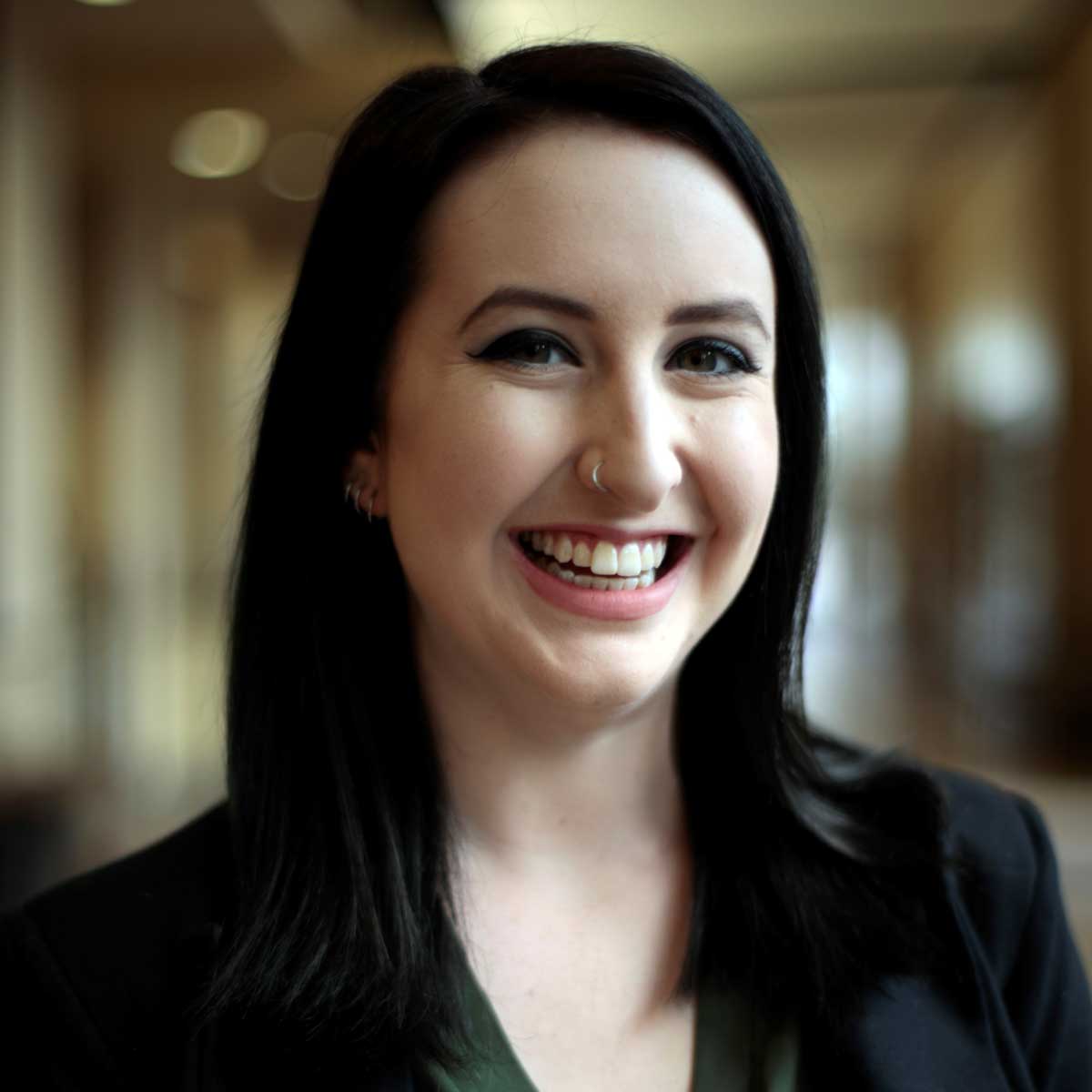 Honors Scholar Noa Tann '19 majored in international and global studies. She participated in Model United Nations as committee director for the Knights Model UN conference and was also a student research associate in UCF Professor Peter Jacques' political ecology lab, presenting original research on the impact of the United States' withdrawal from the Paris climate agreement.
She has studied Arabic at the Jewish-Arab Center for Peace at Givat Haviva in Israel and interned at the American Security Project, a nonpartisan public-policy think tank, researching climate and energy security issues and co-authoring a white paper on global water disputes.
During the next year, she'll serve as an English teaching assistant in Brazil. "I hope the Fulbright program will give me valuable experience working and living in a new country, as well as opportunities to represent the U.S. abroad and engage in cultural exchange," she says.
After her Fulbright experience ends, she plans to pursue a master's degree in international relations and work for the U.S. Foreign Service. She said she hopes her "Fulbright journey will give me a taste of the international, intercultural line of work I plan to pursue, and help me make a global difference."
Elementary education graduate Paige Timmerman '18 loves inspiring young minds.
That's why she's excited to serve as an English teaching assistant in South Korea, a goal she's been working toward for more than eight years.
She has vivid memories of five Korean exchange students she befriended while in high school. "My friends fostered my love for a country I have never set foot on," she says. "They made it real and vibrant, some place I wanted to be."
While at UCF, Timmerman was part of Bridges International, an organization designed to help international students feel welcome on campus, as well as education honor society Kappa Delta Pi.
"KDP gave me opportunities to go to workshops, both online and in person, access to articles and lesson plans, and people who specialized in different fields in education to help teach and mentor members," she says.
After she returns from her Fulbright experience, Timmerman plans to get a master's degree in reading education at UCF.
"I firmly believe that reading is the door to success," she says. "I hope to be that teacher that can foster a love of learning in my students like my teachers did for me, so that I can give them the tools they need to be successful."
To be eligible for the Fulbright U.S. Student Program, students must be U.S. Citizens and must have a conferred bachelor's degree before the start of the grant. Program details vary by country, so please visit the Fulbright website for full details. The application deadline for the 2020-2021 academic year is September 16, 2019. The program welcomes all majors. Interested students should contact the Office of Prestigious Awards to set up an appointment. Please direct all emails to opa@ucf.edu.