Program at a Glance
Program

Bachelor

College(s)

Department(s)

Biomedical Sciences

4
Years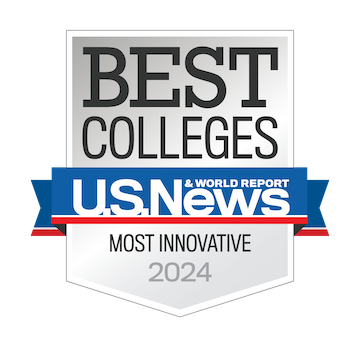 Explore the Sciences from a Human Perspective and Lead Real-World Change
A school in the UCF College of Medicine, the Burnett School of Biomedical Sciences helps advance your understanding of human disease and develop innovative methods of treatment.
Offering a wide range of courses in the biomedical sciences, this program provides you with an opportunity to build a diverse background in subjects such as anatomy, molecular biology, cell biology, neurobiology, physiology, microbiology, and immunology. You can choose to study the core degree program or select one of several specific tracks available, including neuroscience, molecular cell biology and molecular microbiology.
During your time at UCF, join one of the several biomedical science student organizations or work with faculty on directed research. Areas of research cover many of the world's most prevalent and serious health programs, including cancer, cardiovascular, molecular microbiology, neurodegenerative, and immunity and pathogenesis diseases.
Hands-on experience in addition to your coursework prepares you to enter the workforce after graduating or continue on to schools of medicine, dentistry, veterinary, pharmacy, optometry, podiatry, chiropractic practice, or to train to be a physician assistant.
Biomedical Science Tracks: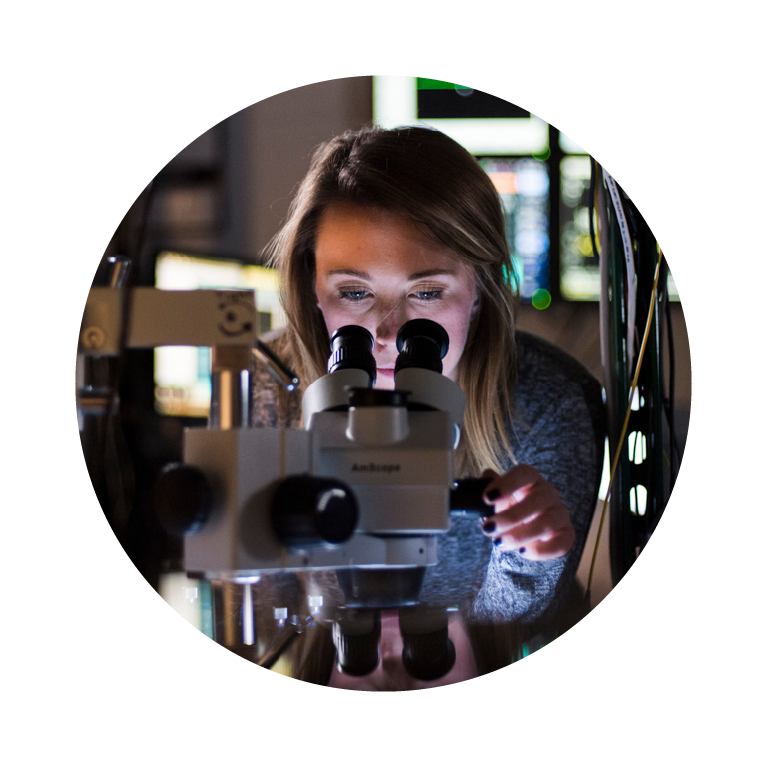 Highlights

A school in the UCF College of Medicine, the Burnett School of Biomedical Sciences includes almost 3,000 undergraduate students.

Biomedical science key research divisions include cancer, cardiovascular, immunity and pathogenesis, neuroscience, and molecular microbiology.

Occupations in biomedical sciences are projected to grow more than 11% through 2029.

The median earnings for biomedical sciences graduates is $89,000.
Undergraduate
Application Deadlines
Fall

May 1

Spring

November 1

Summer

March 1
Fall

July 1

Spring

November 1

Summer

March 1
Fall

March 1

Spring

September 1

Summer

January 1
Start Your Application Today
Ready to get started? Take the next step to save your spot at UCF.
2
Short on time? You can start your application today and come back later to finish.
Course Overview
General Microbiology
Gain an understanding of the fundamentals of microbiology, evaluating microbial structure and function, metabolism, growth, genetics, virology environmental control, ecology, pathogenicity; and laboratory techniques.
Honors Human Anatomy
Learn the basic and functional anatomy in a clinically oriented way to study systems within the human body. The lab component of this honors course provides enrichment and an opportunity to view cadaver specimens.
Neurobiology
Explore biological principles governing the physiology of the nervous system including electrical properties, chemical signaling, cellular composition, development, injury and regeneration.
The B.S. degree in Biomedical Science at UCF provides an opportunity for students to explore many aspects of life science with a broad cross-section of coursework that will be relevant to their career in medicine or biomedical research."
Biomedical Science Skills You'll Learn
Advance your understanding of human disease and developing innovative methods of treatment.
Get hands-on experience in the lab, learning skills such as polymerase chain reaction, protein purification, protein and nucleic acid quantification (electrophoresis) and western blots (immunoblots).
Prepare to go into the technical workforce in the biotechnology and/or pharmaceutical industry, or continue your education by applying for medical and other professional schools.
Career Opportunities
Physician
Dentist
Professor
Veterinarian
Research Scientist
---
University of Central Florida Colleges