The number of older adults in the U.S. population is growing, expecting to nearly double by 2060, and becoming more diverse with racial and ethnic minority populations projected to increase by 105% by 2040.
"As a society, we're not ready for that," says Norma Conner, a professor in the University of Central Florida's College of Nursing. "We need to be cognizant of the large population of older adults that is going to be ours to care for, and we need to have a better understanding that reflects them."
To accomplish this, a multidisciplinary team of UCF researchers created INTREPID (Investigators from Novices, a Transdisciplinary Research Education Program to Increase Diversity). The five-year program, which admits its first cohort of students this summer, is funded by a $1.85 million R25 Research Education Program grant from the National Institutes of Health's National Institute of Aging.
The goal of the program is to increase the number of underrepresented and disadvantaged undergraduate M-STEM (medical, science, technology, engineering and math) students who advance into graduate research programs focused on health disparities in aging.
"It's opening the possibility of a research career and obtaining an advanced degree, which for first-generation students, may not have even crossed their mind," says Conner, who is one of the principal investigators of the grant.
Diverse Researchers Bring Diverse Insights
To understand the complexities of aging among the growing minority population, researchers need to examine factors contributing to health disparities and test culturally appropriate interventions, Conner says.
One solution is to increase the number of minority researchers involved in aging research. With diverse researchers comes diverse insights, which Conner says is critical to more accurately shape an inclusive paradigm on aging.
According to the U.S. National Science Foundation, only 16% of science and engineering doctoral degrees were earned by American Indian, Alaska Native, Black or Hispanic students in 2020.
"We need to have more diverse representation of researchers that initiate research, interpret research and ask more research questions, so as our population shifts we will have that diversity reflected and broaden the understanding of aging in the U.S.," Conner says.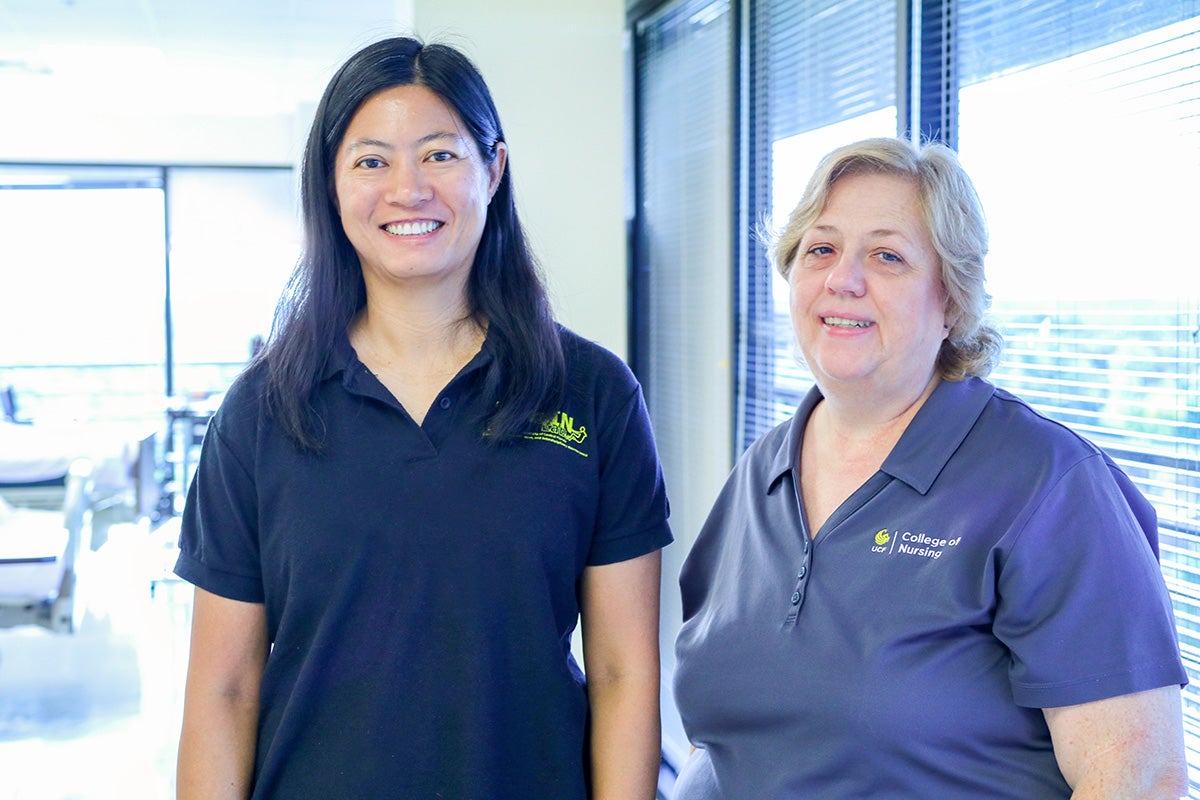 A Unique Multidisciplinary Approach
INTREPID is based on theories that suggest the more immersive experiences students have, the more successful they will be in their field of study, including completing their degree and pursuing graduate research degrees.
The INTREPID program is led by UCF's Disability, Aging and Technology faculty cluster, an interdisciplinary team of researchers focused on helping disabled people and older adults lead healthier, stronger lives.
Like the cluster, each small INTREPID cohort will be multidisciplinary. The cohorts will also be diverse in backgrounds by including students from ethnic and racial minority populations, individuals with disabilities, individuals from disadvantaged backgrounds, and individuals underrepresented in fields such as women in biomedical and engineering or men in nursing.
This multidisciplinary approach is unique to UCF, says Helen Huang, associate professor of mechanical aerospace engineering, cluster lead and a principal investigator of the grant.
"Compartmentalization can limit potential impact," Huang says. "This will be an important program for those interested in advancing aging research, technologies and devices to be able to see the field from a different perspective."
The program will engage undergraduate M-STEM students in research and aging by providing a foundation in research through hands-on learning, promoting an affinity toward older adults and creating a sense of community through socialization.
Over the course of two summer institutes, student cohorts will tour Legacy Pointe, collaborate with members of LIFE at UCF, participate in simulations in the College of Nursing's internationally accredited STIM Center, gain experience in research labs across disciplines and more.
During the academic year, students will be immersed in an academic environment working alongside an assigned faculty researcher with opportunities to publish and present findings.
INTEPRID is for upper-division students and admits annually. The program is open to students in the College of Engineering and Computer Science, College of Health Professions and Sciences, College of Medicine, College of Nursing, College of Sciences, and the Senior Living Management program at Rosen College of Hospitality Management.