The first week of this fall semester looks and feels different from any other.
To help show your commitment to keeping yourself and fellow Knights safe, consider signing the Armor Up pledge.
While most classes at UCF are being held online for Fall 2020, about one-quarter are being conducted in-person, and about 7,600 students are living in UCF Housing residences.
Whether you're here for classes, are a campus resident, or are just stopping by because you miss the Kingdom, everyone must wear a face covering on all UCF campuses.
Here are a few Knights who Armored Up during the first week.
Kaitlyn Yu
Major: Nursing — pending
Class of 2023
We should be good stewards of the information we're given and wear our masks to protect our immune systems and the people around us. I wear a mask when I'm out to protect one of my family members at home and I try to make smart decisions so I don't bring anything back to them.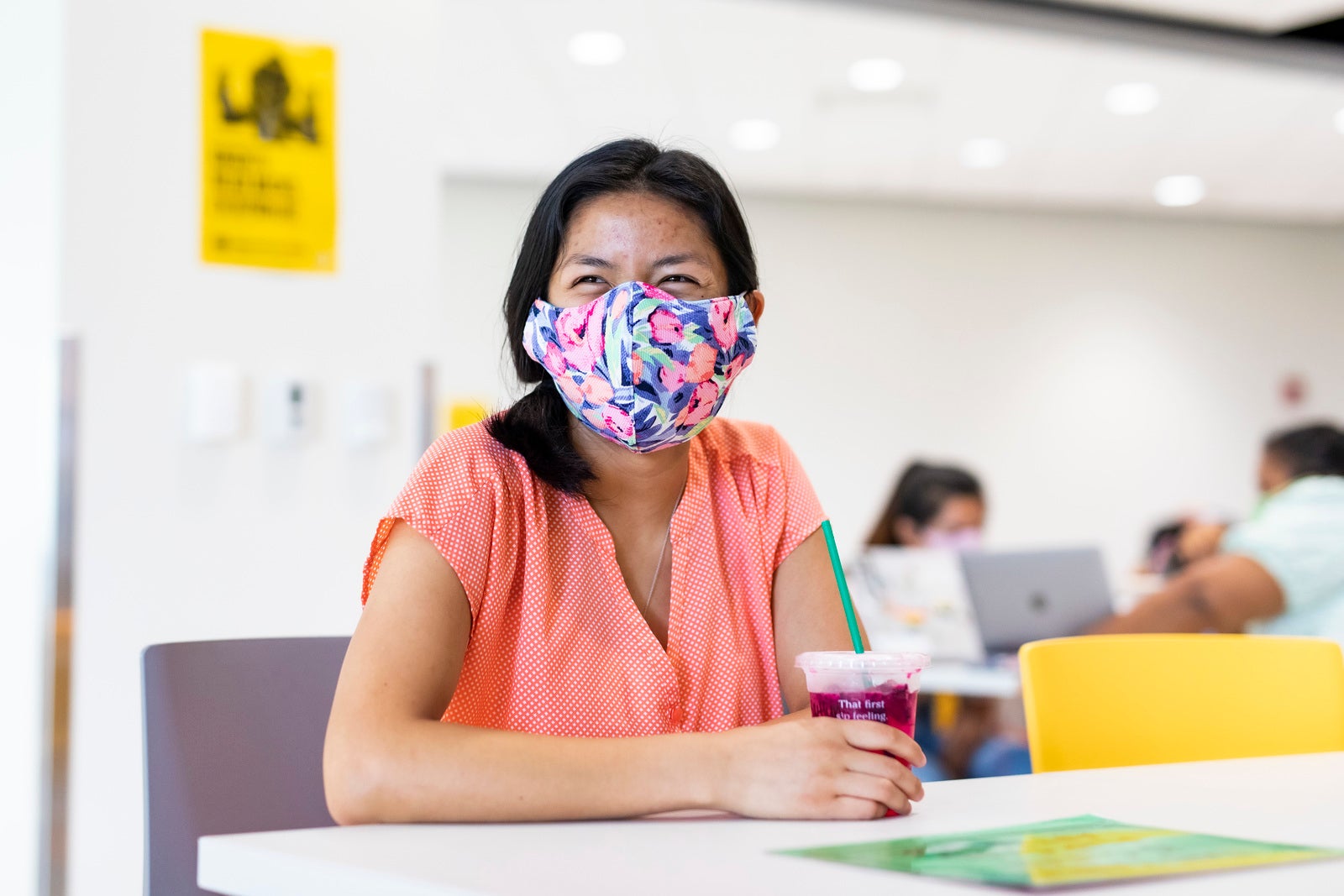 ---
David Bowman
Accounting
Class of 2024
It was weird going on spring break and then making the switch to online classes and never coming back to high school, but I'm glad to be back in school and on a college campus now. I have one class in person this semester and I think that kind of helps, too. Although distancing and masks make it harder to talk to my classmates, we might as well be protected and protect each other right now. And now I can wear my free UCF mask.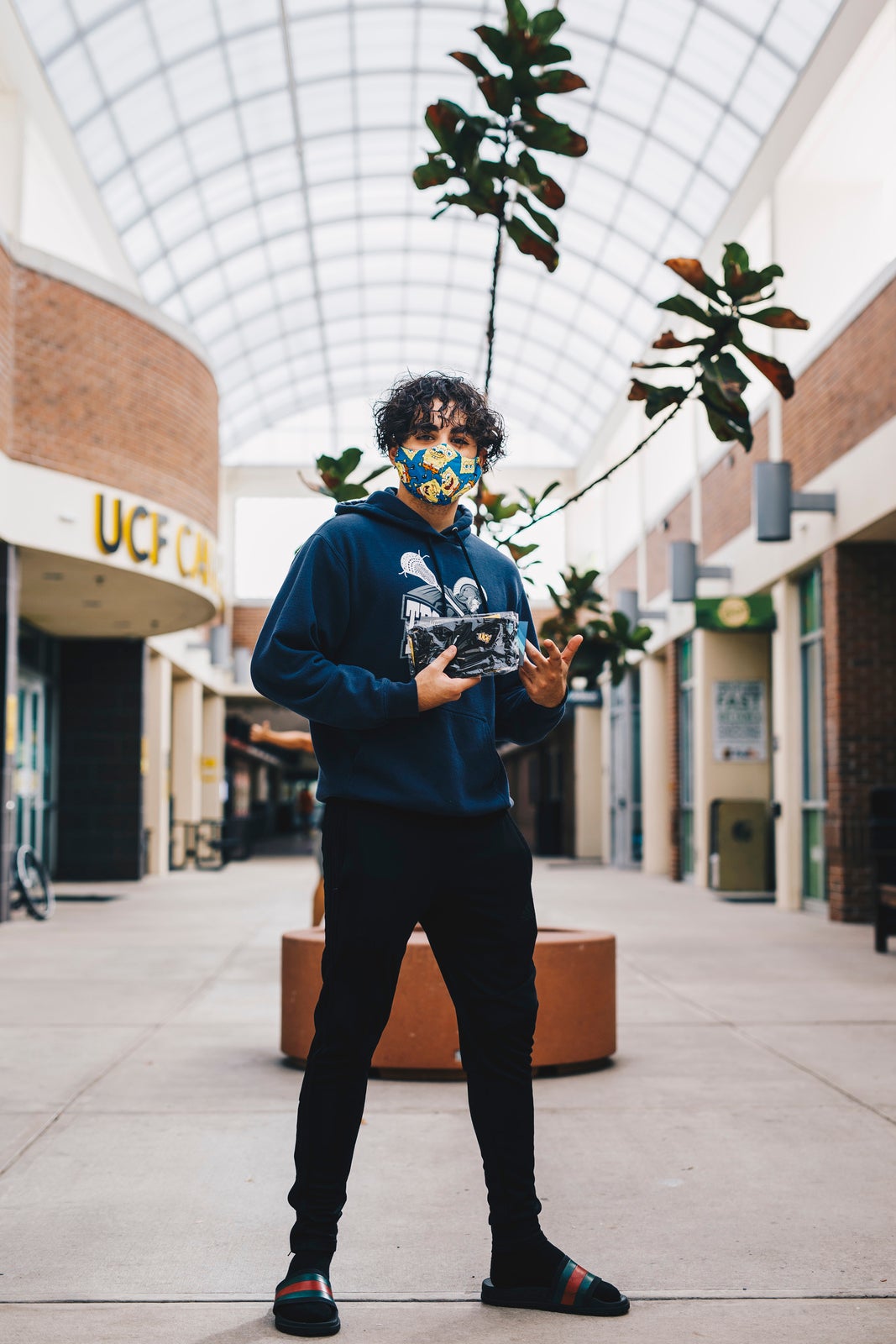 ---
Camille Haffenden
Psychology
Class of 2024
I'm from Fort Lauderdale and I'm living on campus this semester. COVID definitely makes it harder to meet people since we have to wear masks in our community spaces but I'm looking forward to making new friends and my roommates are really nice. One of my roommate's parents is a pharmacist and she's worked with a lot of people who have had COVID-19 and she hasn't gotten it. She says wearing a mask and washing your hands makes it a lot harder to get the virus, and it's worked for her, so it is really, really important that we do these things.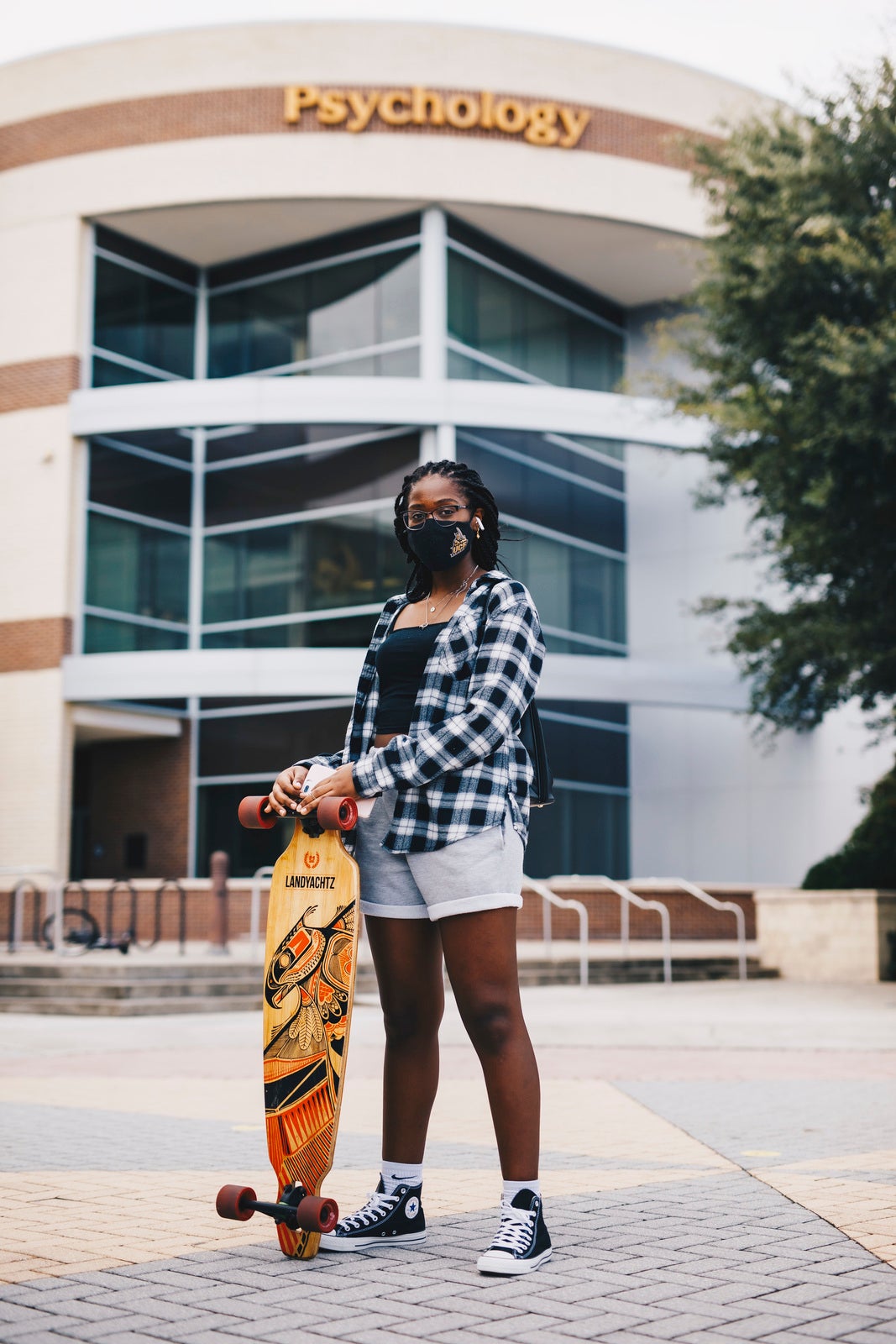 ---
Kori Zamora
Emerging media — graphic design track
Class of 2022
I'm enrolled in a type and design class in person with other classes online this semester, and I'm just happy to be taking the course I've been looking forward to since day one of college. It's fall and usually it's packed with people on campus but now it just feels like a summer term with how empty it is. But you should still wear a mask when you're out because you can be asymptomatic and not know if you have [COVID-19] and give it to someone else. So if you care about people you should wear a mask.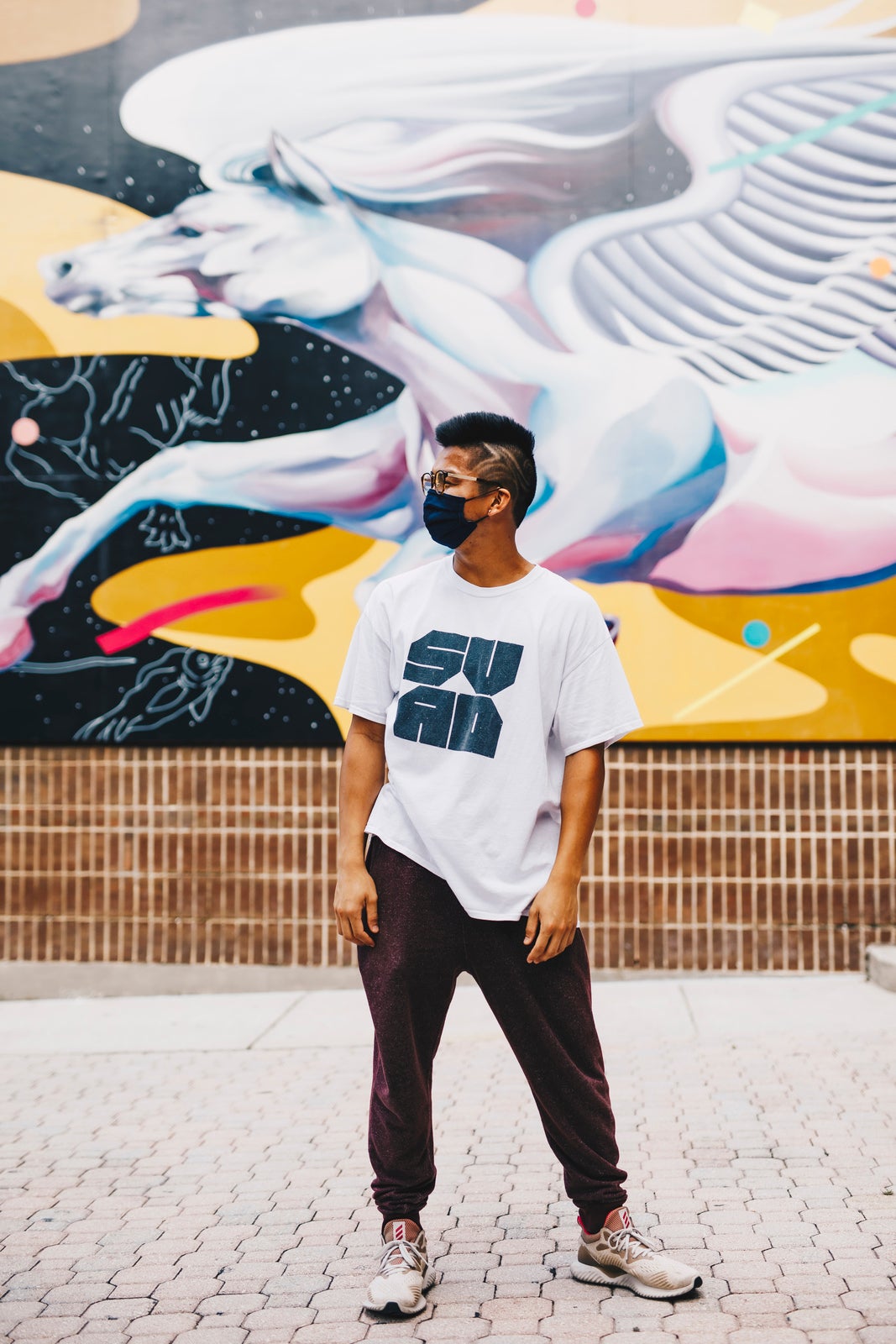 ---
Cecily Sendon and Lindsey Olivera
Psychology
Class of 2023
Cecily Sendon: College isn't just about partying and going out. It's more of a community — we need to take care of each other — and I don't want UCF to [go completely virtual] again so I wear a mask. Over the summer I was supposed to complete training to become certified so I can work with children with autism, but the pandemic changed things. Right now I'm taking classes online and hope to complete my certification in the spring, so these precautions are important to help prevent my goals from being further delayed.
Lindsey Olivera: All of my classes are online but I still want to have the campus experience — and part of that right now is wearing a mask. I still want to hang out with my friends. I have a research internship this semester and I'm going to stay involved with a UCF a capella group, so wearing a mask helps keeps me and others protected."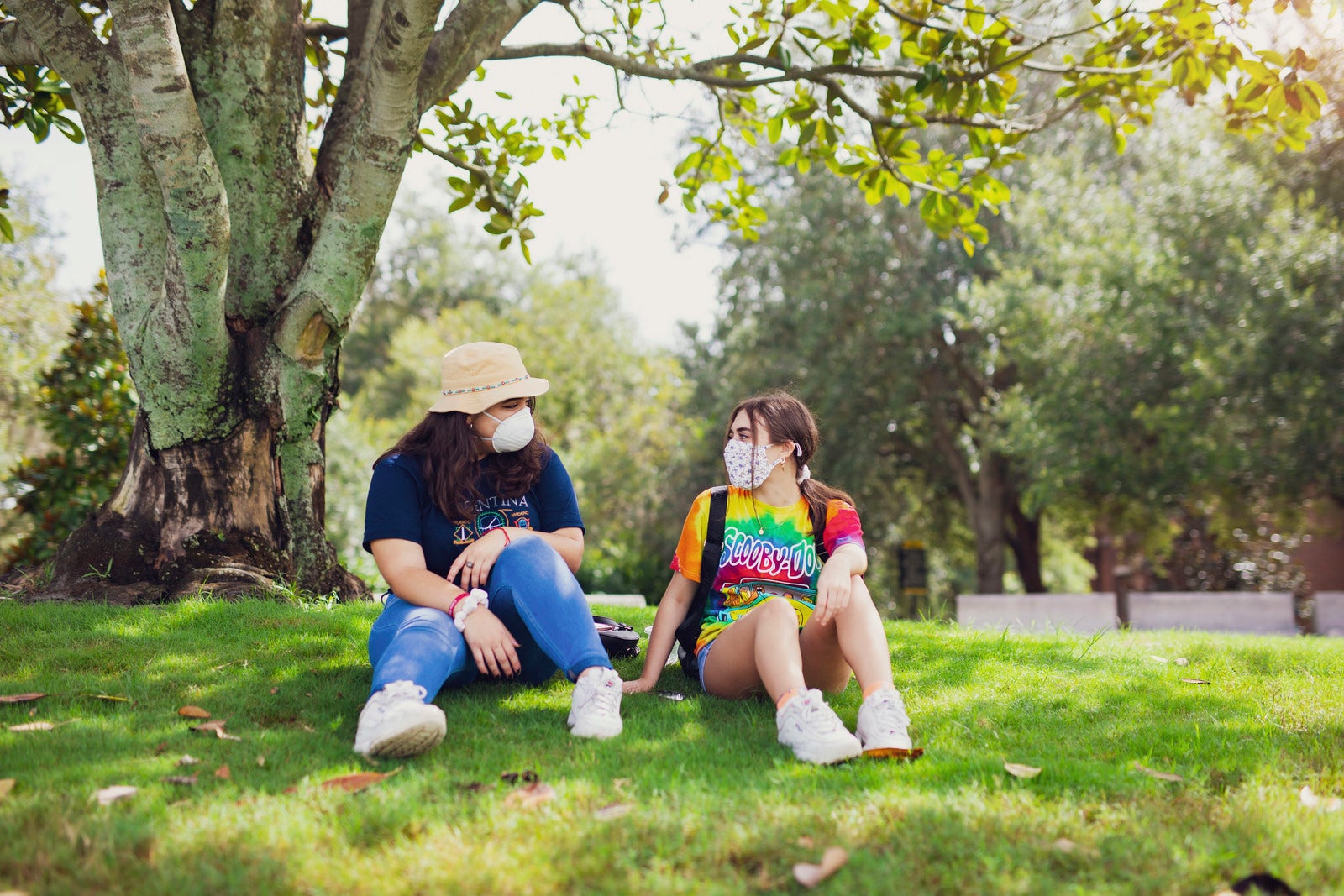 ---
Cameron Walker
Emerging media — character animation track
Class of 2023
This is my second year living on campus in the same housing community and it's a lot quieter this year. I have one class in person and most of my classes are online. It's a bit of an adjustment but I feel like it's on me to stay on top of things. I'm from Atlanta and came to UCF for its character animation program, so being in a program I'm really interested in helps.
---
Daniel Isenberg
Aerospace engineering and music performance majors
Class of 2024
As a freshman it's a little disappointing that things are the way they have to be on campus right now, but I think of it as a challenge to overcome, too. I also see the fact most classes are online as a test for my [incoming] class as a whole to be adaptable. I've been playing the viola since I was in middle school, so I wanted to study music performance to keep up with that. But my strong suit is in math and I'm interested in space exploration so I'm studying aerospace engineering, too. Today I attended a Zoom meeting for Students for the Exploration and Development of Space, an organization I've been wanting to join, and it seems like a really good group so I'm excited for that this semester.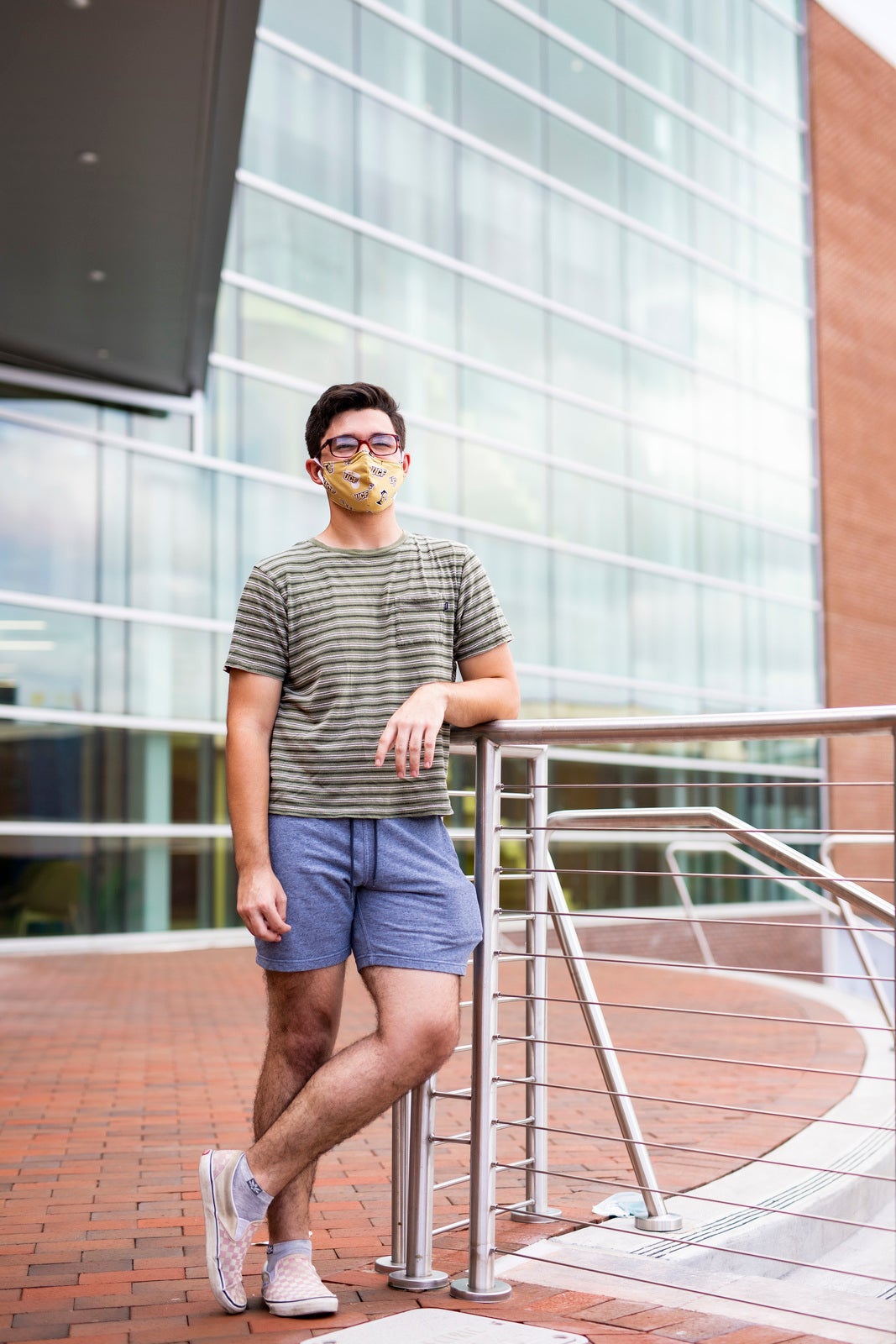 ---
Alexis Mitchell
Psychology
Class of 2024
My parents were in the military and I moved around a lot growing up, so I'm kind of use to packing up, going somewhere new and having to make new friends. But making friends and meeting people right now isn't going the way I wanted because of the pandemic. At the same time I can't really complain because everyone is going through this. I took classes over the summer and I'm working on campus this semester so I've been staying busy. I try to not go out more than needed and I wear a mask because it's more about protecting other people than yourself — and you should care about other people.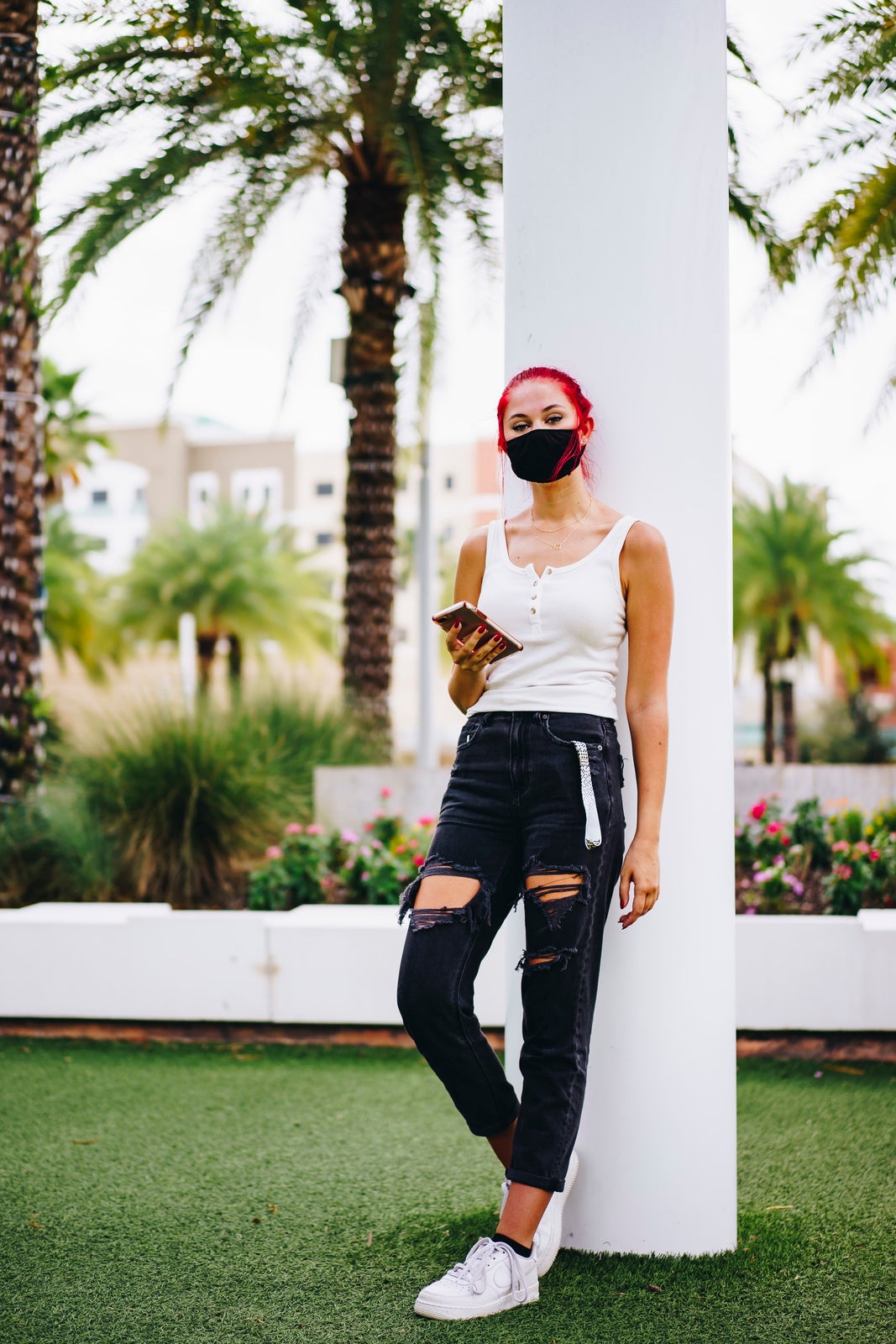 ---
For the latest information about returning to campus, visit UCF's coronavirus and Returning to UCF websites. Students, faculty, staff and visitors are required to complete the COVID Self-Checker — available via the UCF mobile app or online — each day before arriving to campus.
Learn more about what you can do to take care of the community and each other, and take the voluntary Armor Up Pledge. Share that you care on social media using #ArmorUpKnights.