Program at a Glance
Program

Bachelor

College(s)

Department(s)

Performing Arts, Schl of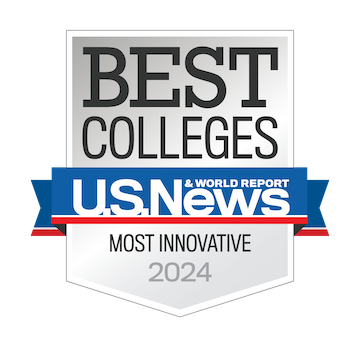 Admission Requirements
Audition Requirements for Admission
Acceptance into the Department of Music is conditional upon completion of a successful audition. Go to https://performingarts.cah.ucf.edu/music/program-requirements/ to learn more about specific audition requirements and recommended repertoire for each instrument and voice.
The audition will serve as a placement examination for accepted candidates.
Professional Sequence Entrance Review
During the fourth semester of applied study, each student will be required to pass the Professional Sequence Entrance Review, which will include the following:
An evaluation of performance skills
Completion of Performance I and II
Completion of Class Piano IV
Overall GPA of at least 2.5, and a GPA for all music courses of at least 3.0.
This review is a pre-requisite for Performance level III.
Completion of the following courses:

MUS 2360C - Introduction to Music Technology Credit Hours: 3
MUT 2127 - Music Theory and Musicianship IV Credit Hours: 4
Degree Requirements
Prior to attending the first music class as a music major at UCF, all students must take a keyboard placement examination to determine the appropriate level of class piano. Go to https://performingarts.cah.ucf.edu/study/#musicundergrad to see the class piano requirements.
Students who change degree programs and select this major must adopt the most current catalog.
At least 65 hours of credit must be earned in music courses.
Departmental Residency Requirement; at least 30 hours must be taken from the UCF Music department.
Performance students must present two faculty-approved public recitals.
Students should consult with a departmental advisor for course selection.
Courses designated in General Education Program are usually completed throughout four years of study.
Students must complete a faculty-approved Senior BM web portfolio.
A cumulative minimum GPA of 3.00 based upon all courses required in the major as well as all courses taken in music is required. Failure to maintain this standard may result in program probation or dismissal. Please refer to the SPA Student Handbook (http://performingarts.cah.ucf.edu/academics/student-resources) for details on program standards.
Undergraduate
Application Deadlines
Fall

May 1

Spring

November 1

Summer

March 1
Fall

July 1

Spring

November 1

Summer

March 1
Fall

March 1

Spring

September 1

Summer

January 1
Career Opportunities
UCF prepares you for life beyond the classroom. Here, you'll experience a wide range of opportunity, like learning diverse skills from world-renowned faculty to networking with top employers across Central Florida to gaining first-hand experience in internships nearby. Achieve your degree and more as a Knight.
Music Arranger
Music Director
Private Music Teacher
Professional Musician
---
University of Central Florida Colleges