Here's a look back at some of the most capturing images of 2021.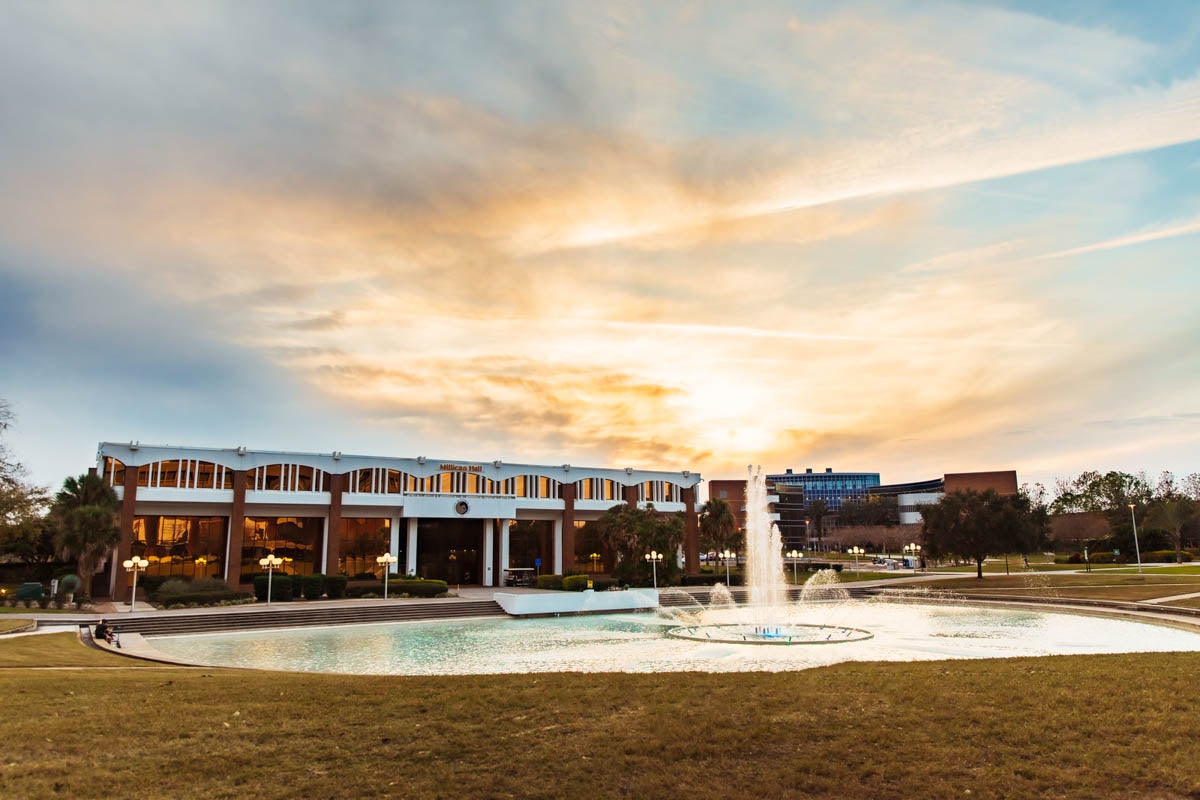 The sun rises over the Reflecting Pond a few days before classes begin for Spring 2021.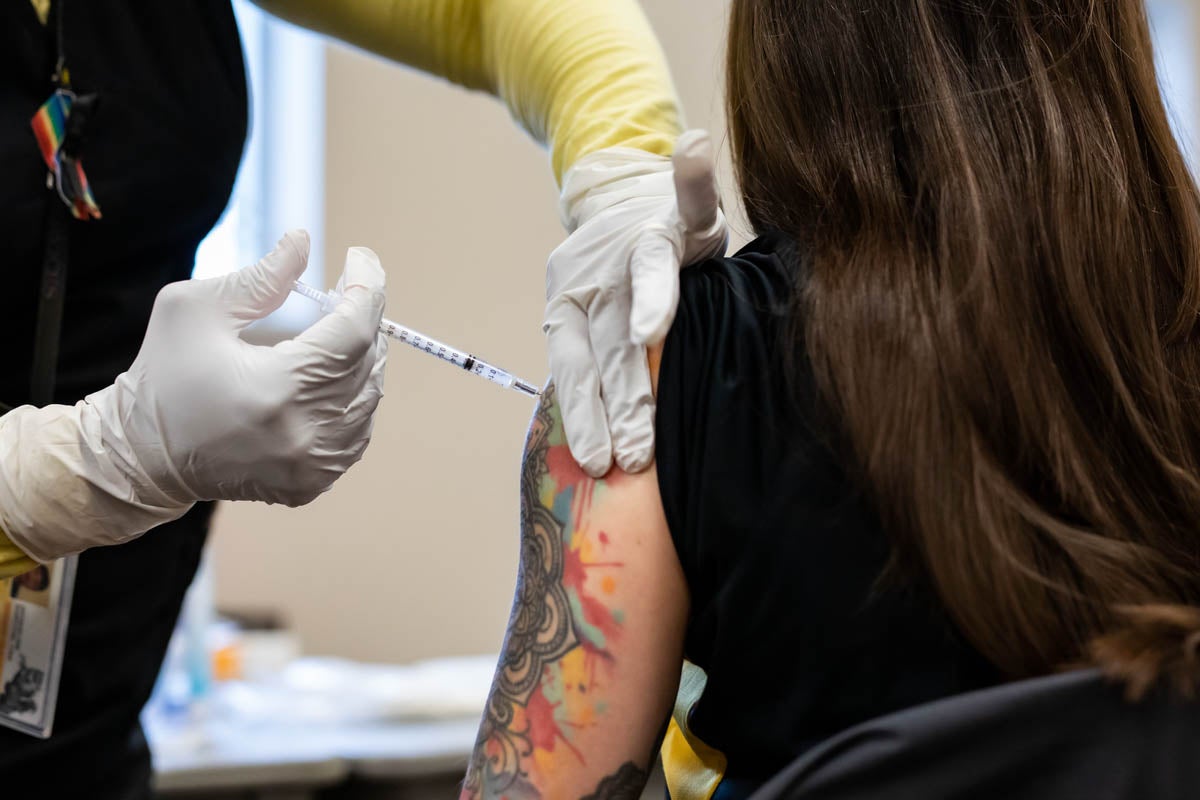 In early January UCF began distributing first does of Pfizer's COVID-19 vaccine to students, faculty and staff.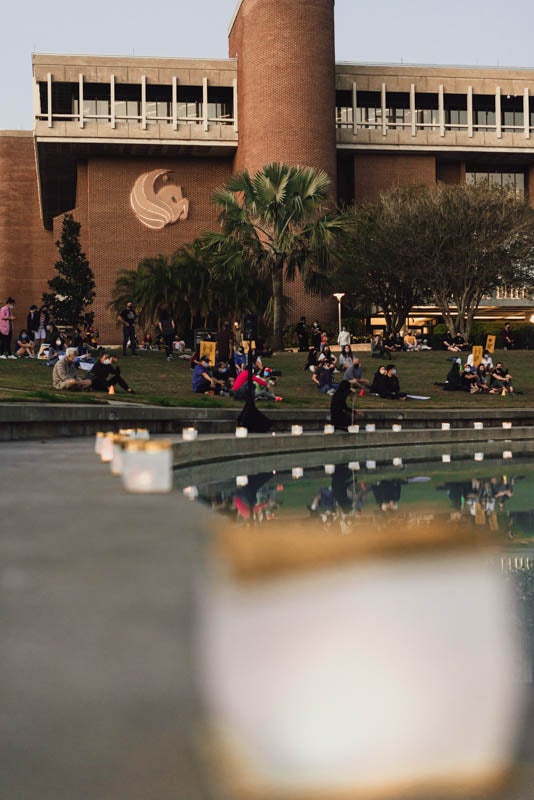 Knights gathered at the Reflecting Pond for a vigil honoring the 8 people killed in the Atlanta spa shootings and other victims of anti-Asian hate crimes. UCF's Asian Pacific American Coalition partnered with Social Justice and Advocacy, Student Government, and local community activists to organize the event.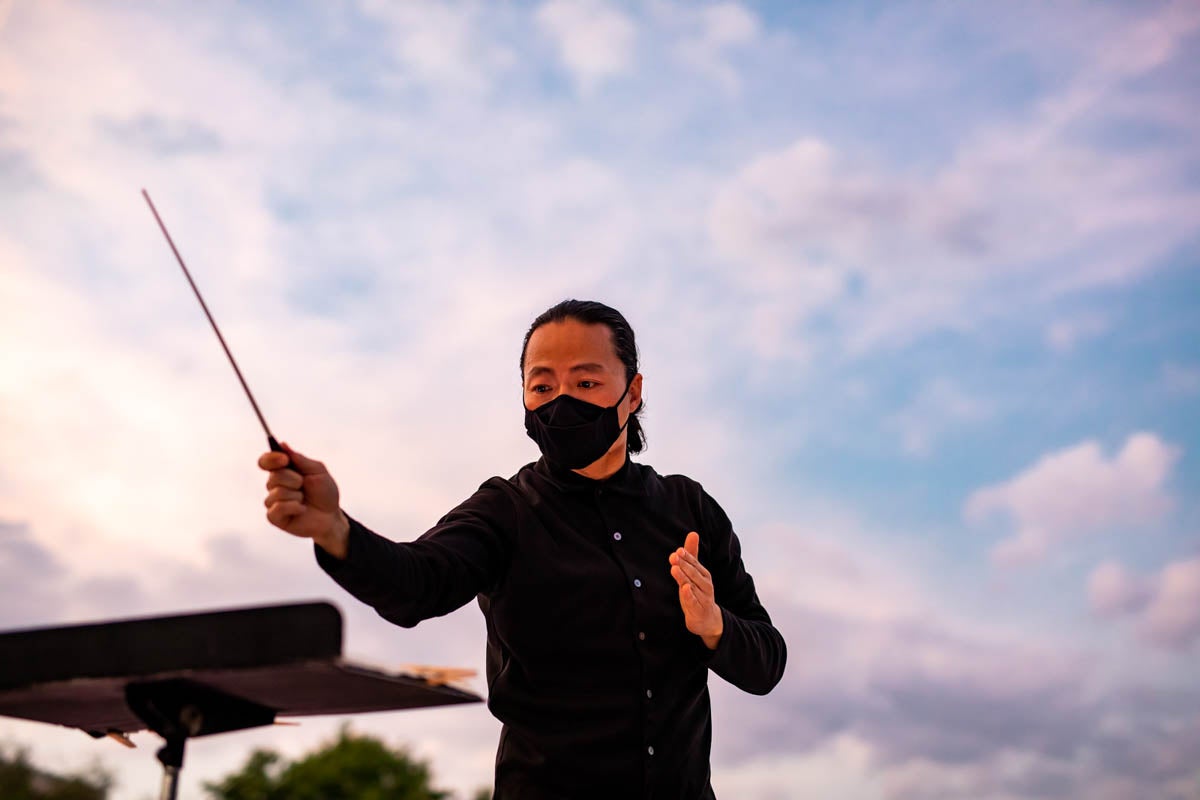 Director of Orchestras and String Music Education Chung Park conducts the UCF Symphony Orchestra during Symphony Under the Stars on Memory Mall.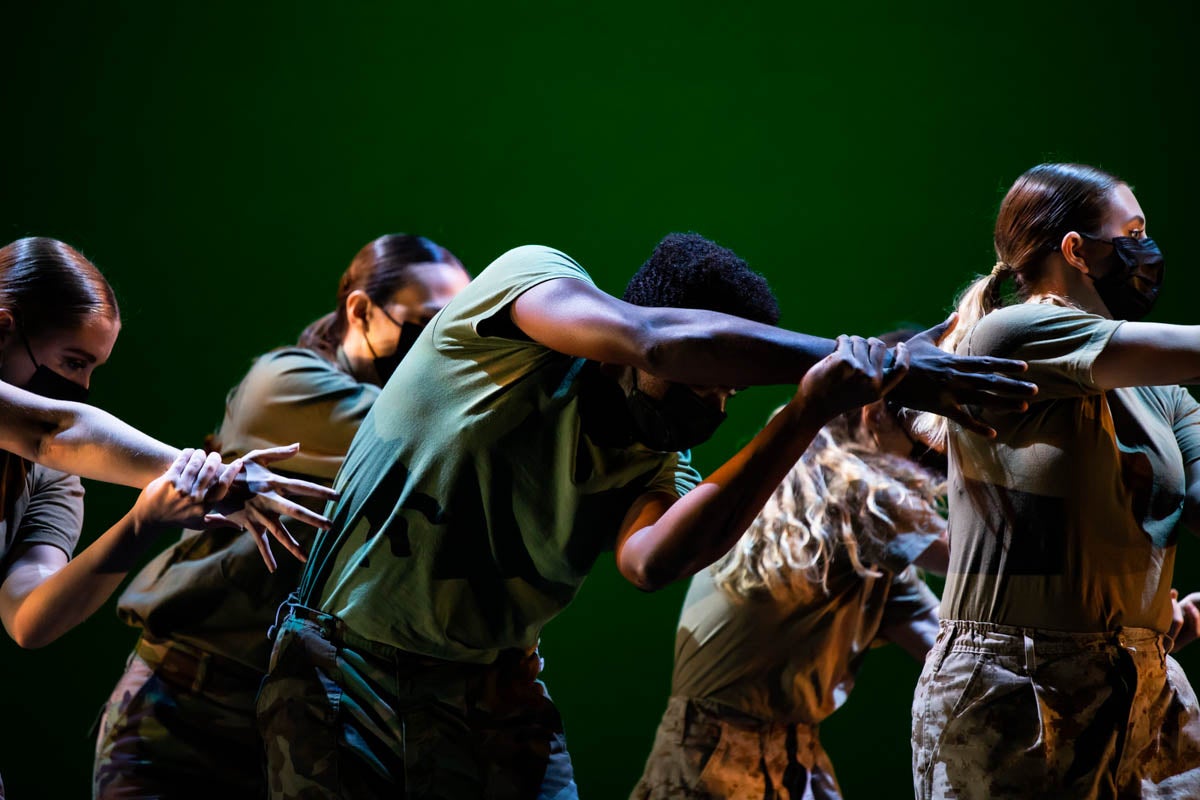 As UCF Celebrates the Arts returned for the first time during the pandemic, the Knight of Dance showcases displayed talents from student, alumni, and faculty choreographers and dancers.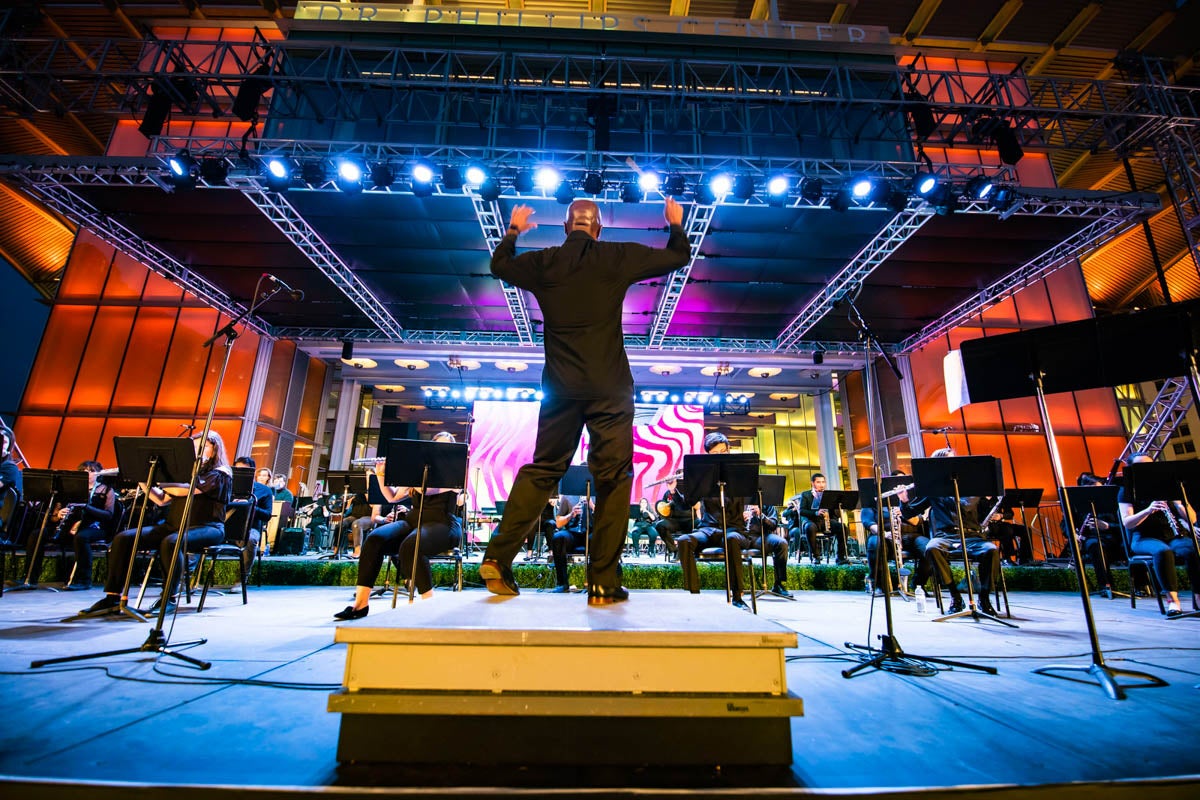 Associate Director of Bands Tremon Kizer conducts the Wind Ensemble during a concert performance at UCF Celebrates the Arts.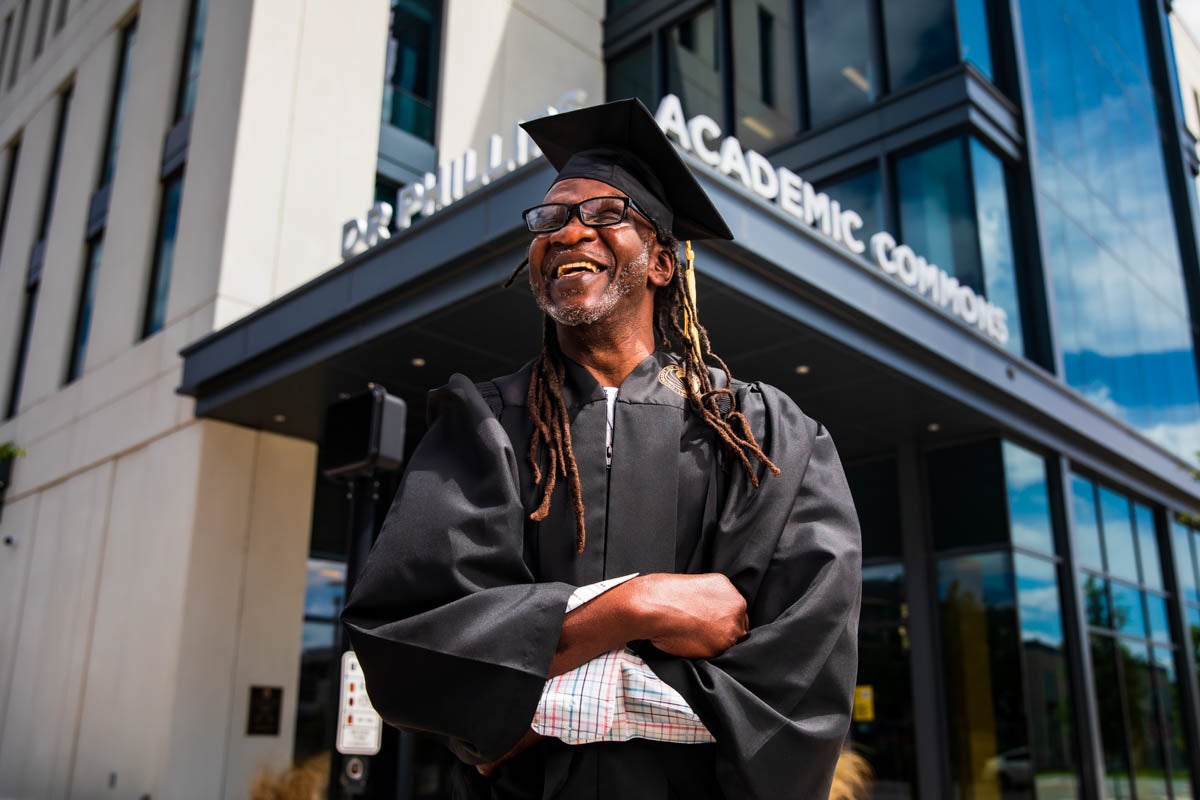 After being convicted of a robbery at 17 and overcoming addiction, LeRoy Langston '21 graduated at 64 with a bachelor's in integrative general studies and plans to become a counselor.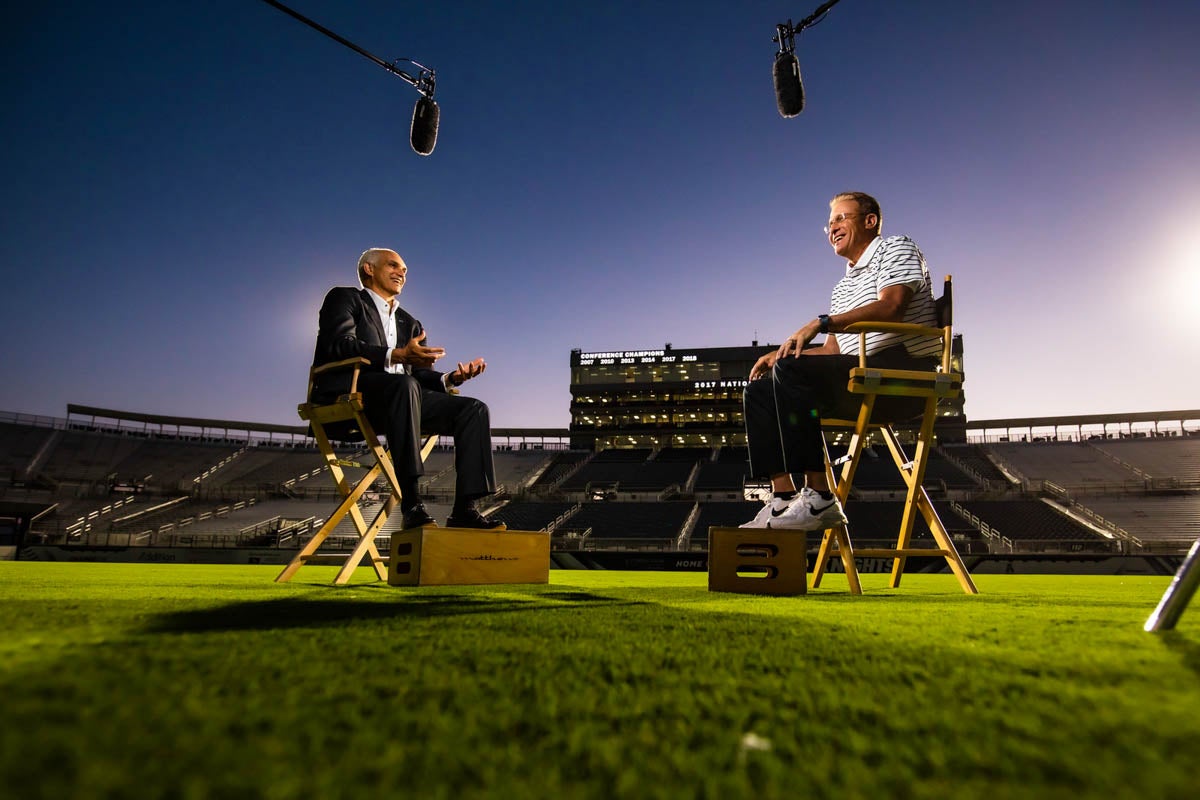 Vice President and Director of Athletics Terry Mohajir and Head Football Coach Gus Malzahn, who both joined UCF this year, talk about their vision for UCF as the future of college football and university athletics on the field of the Bounce House.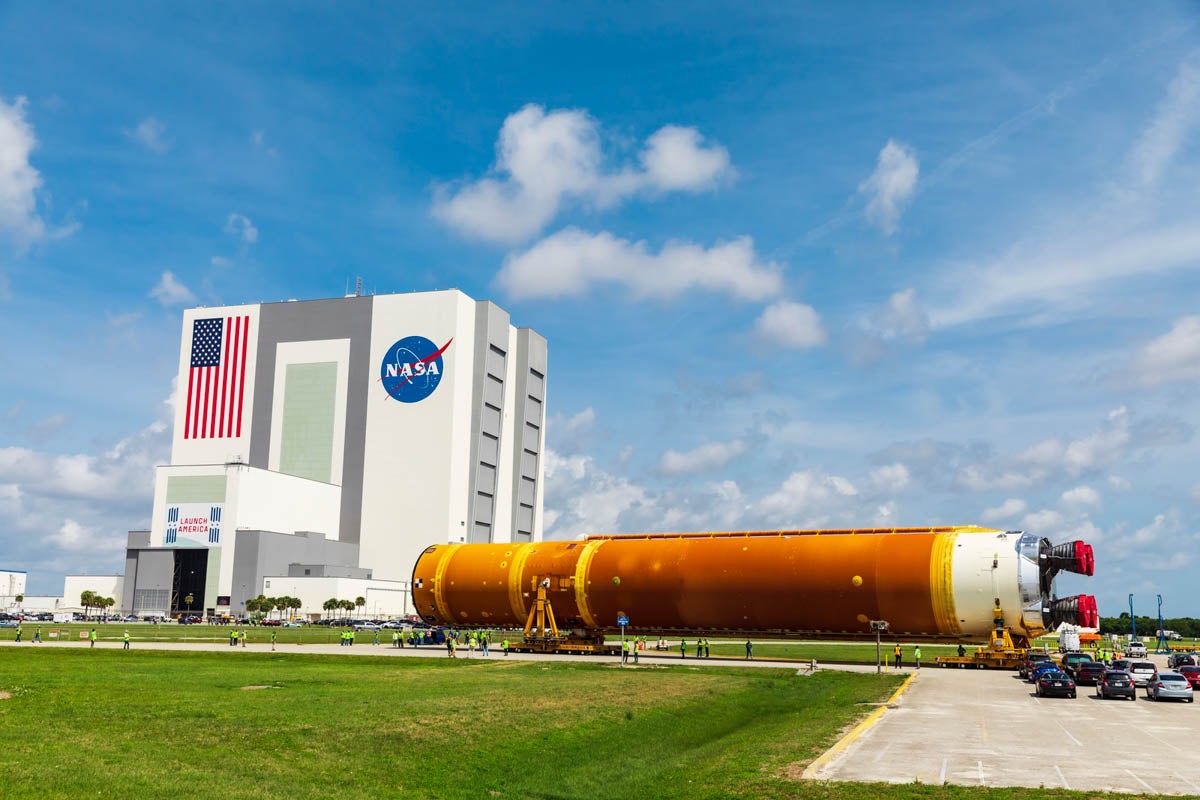 Before returning to the moon in 2024, NASA must finalize everything on land — requiring the space agency to use its Pegasus barge to ship the 212-foot Space Launch System's core system, which will help propel supplies and astronauts to Gateway, a lunar orbiting outpost Knights are helping create.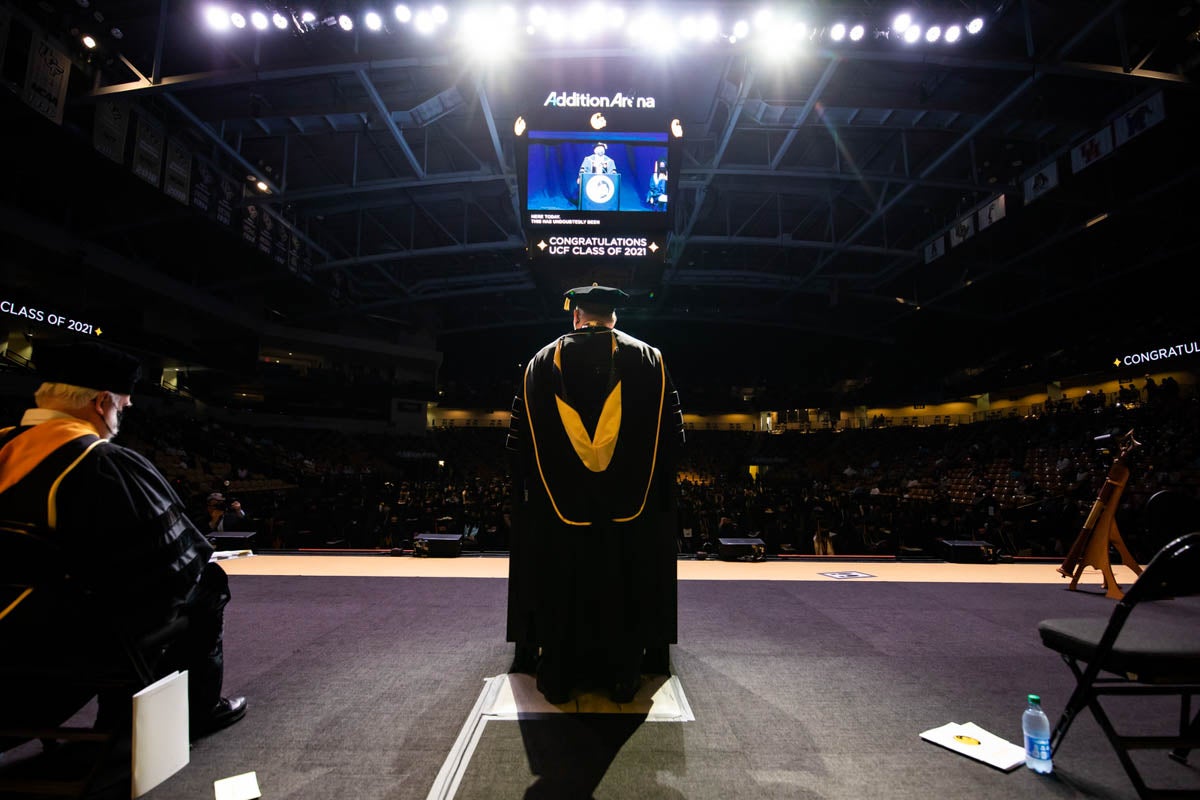 UCF President Alexander N. Cartwright speaks at his first in-person commencement ceremony since joining the university in March 2020.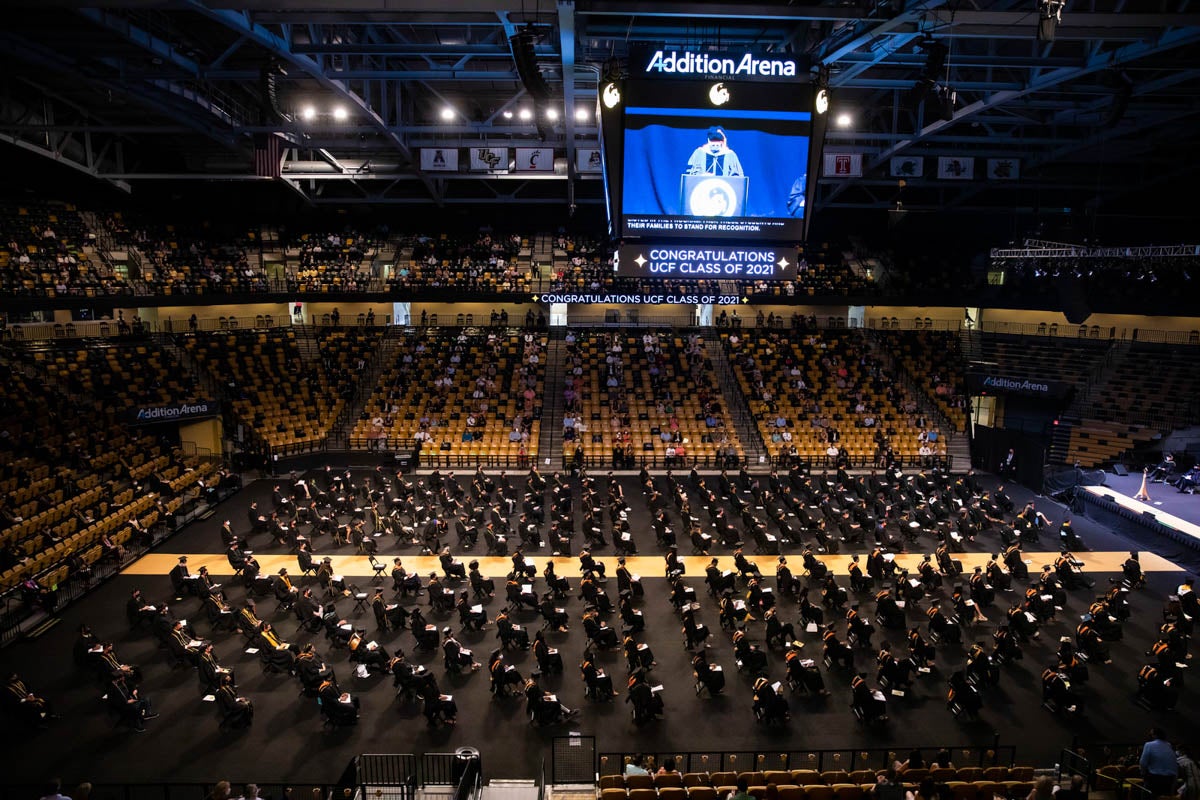 During the Spring 2021 in-person commencement ceremonies, physical distancing and face covering requirements were enforced.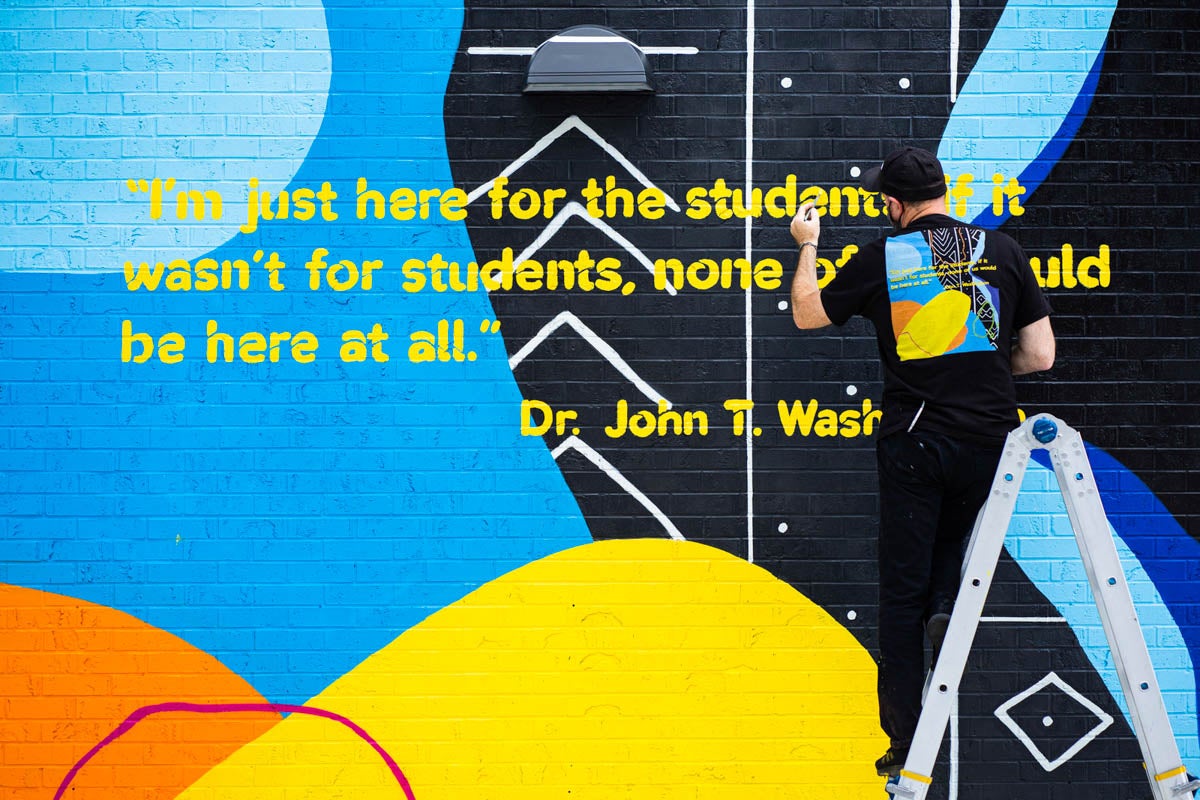 A new mural inspired by John T. Washington was added to the John T. Washington Center, also known as the breezeway, to honor the legacy of one of UCF's first and most influential Black faculty members. The mural, which was initiated by psychology grad Derreasha Jones '21, was completed by local artists Peterson Guerrier and Chris Jones.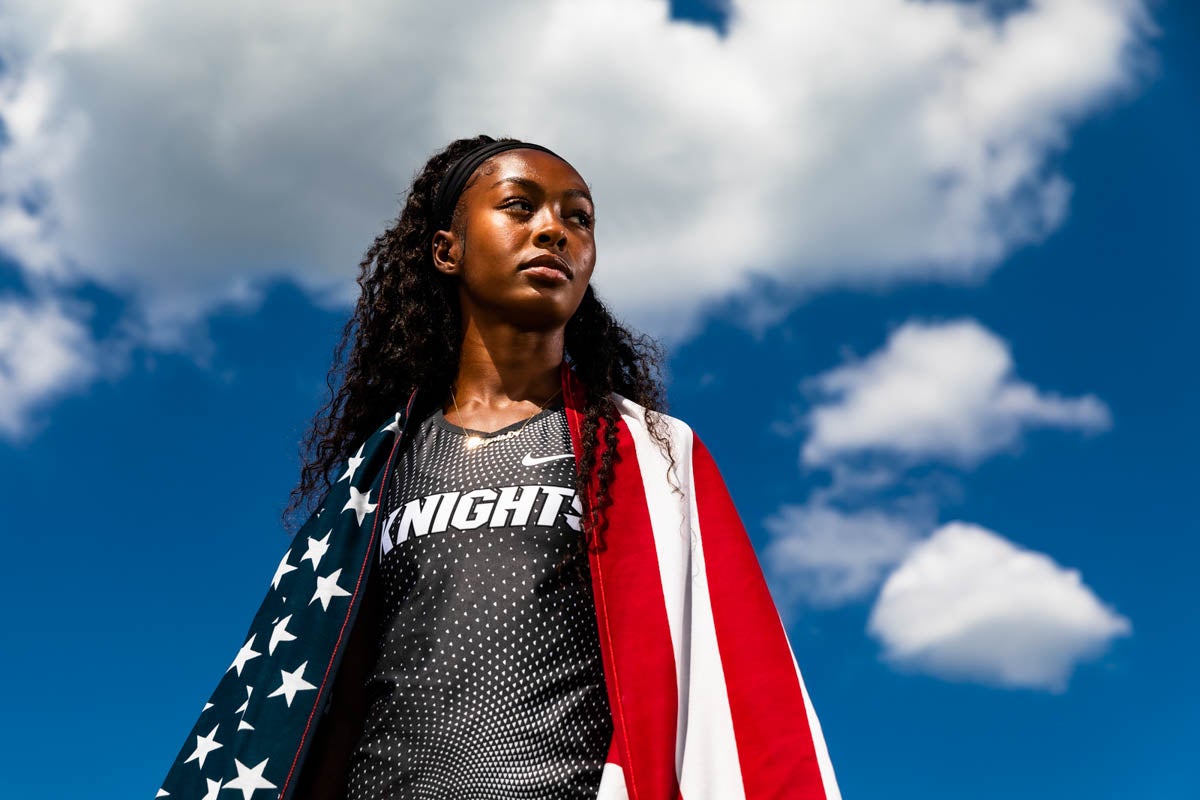 First-year college-athlete Rayniah Jones qualified for the USA Track & Field Olympic Team Trials on April 24 at the Knights Invite when she clocked 12.73 in the 100-meter hurdles, eclipsing a 9-year-old school record.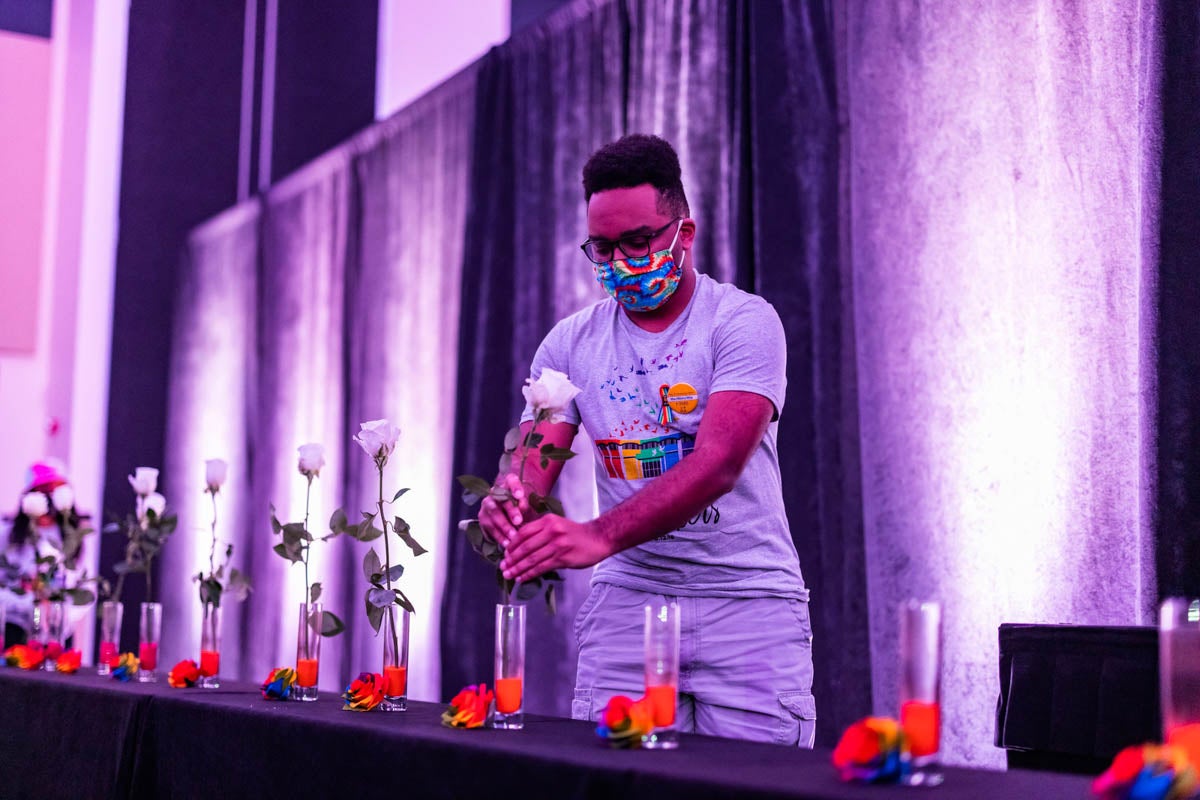 Five years after the Pulse nightclub shooting, UCF gathered to pay tribute to the 49, especially Eternal Knights Juan Ramon Guerrero and Christopher Andrew "Drew" Leinonen '07 '09MA.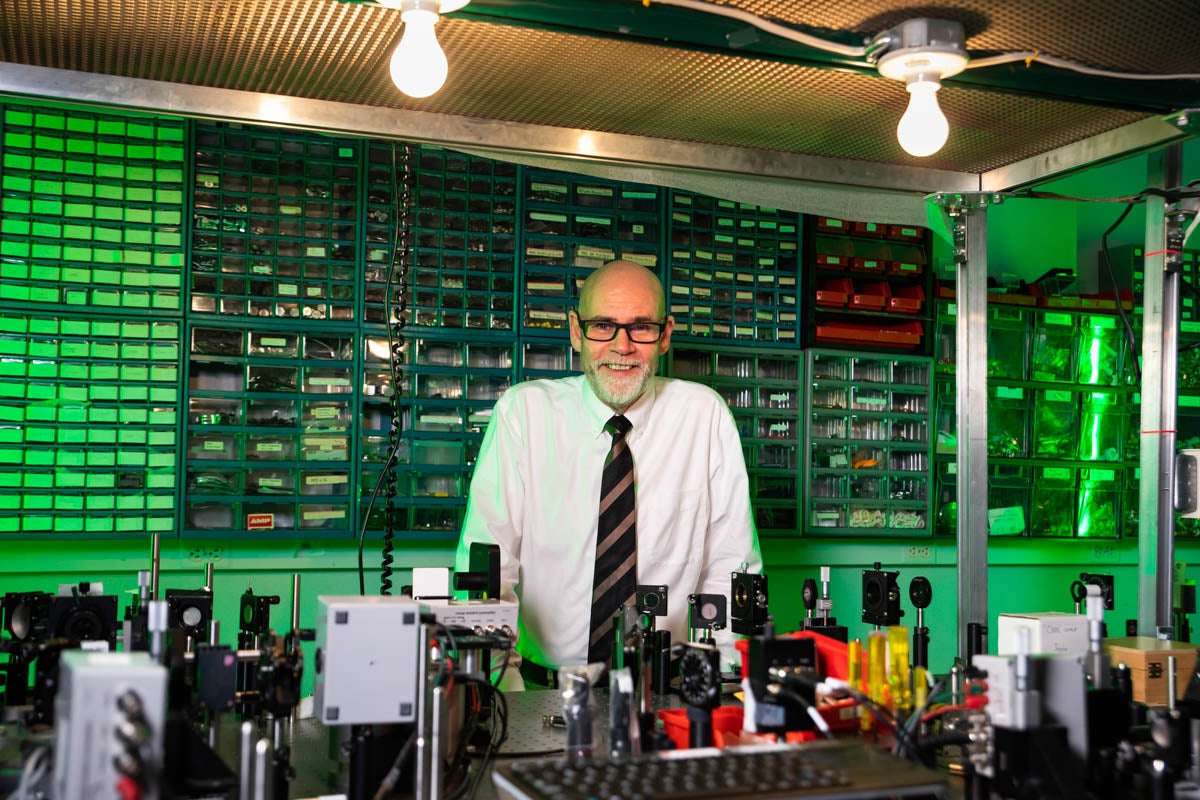 Pegasus Professor David Hagan was named dean of the College of Optics and Photonics (CREOL). "This is an exciting time for UCF as we pursue the goal of becoming a top 50 U.S. public research university. I will make sure that optics and photonics are right up front, leading the charge," Hagan says.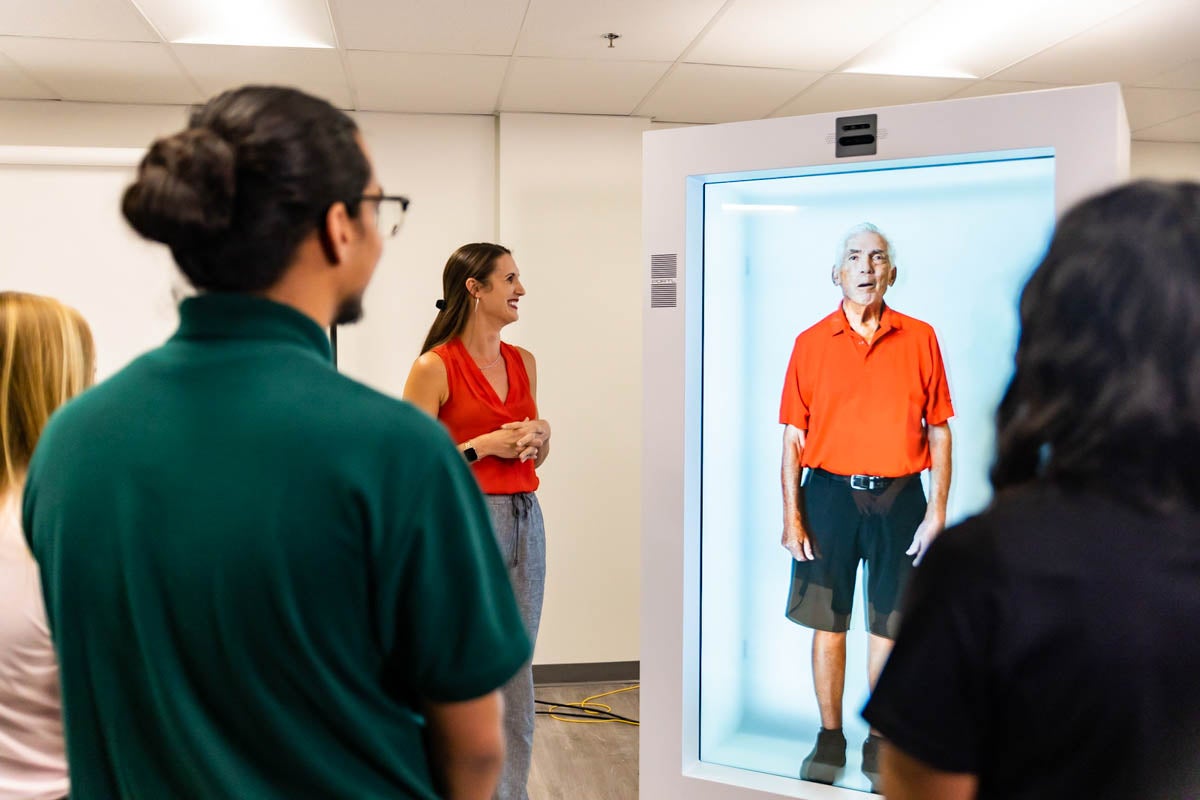 UCF recently began using new lifelike hologram technology to help train future healthcare professionals. Nicknamed Dr. Hologram, the technology will provide students with a state-of-the-art patient simulation tool for classroom instruction and help refine their clinical skills.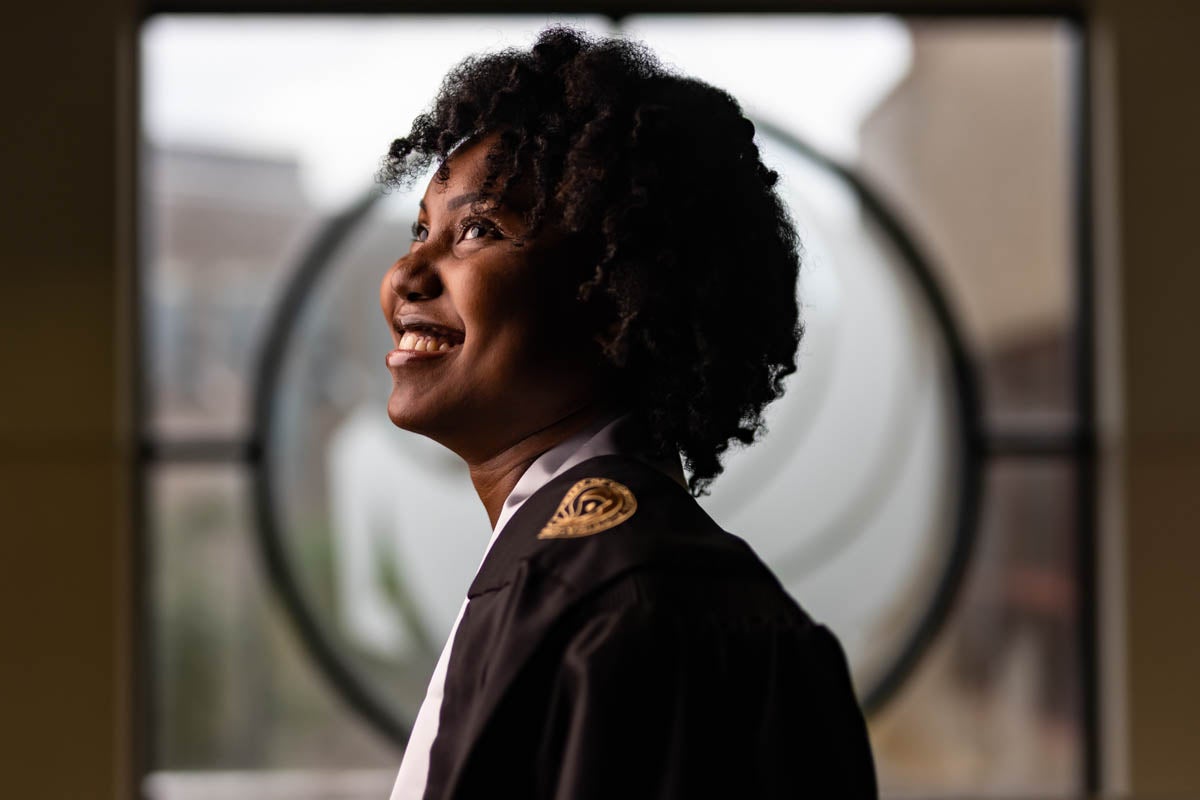 After surviving the 2010 Haiti earthquake, Summer 2021 graduate Bianka Paul '21 earned two degrees in psychology and criminal justice. She hopes to earn a master's degree in data science and eventually pursue a career as a criminal profiler.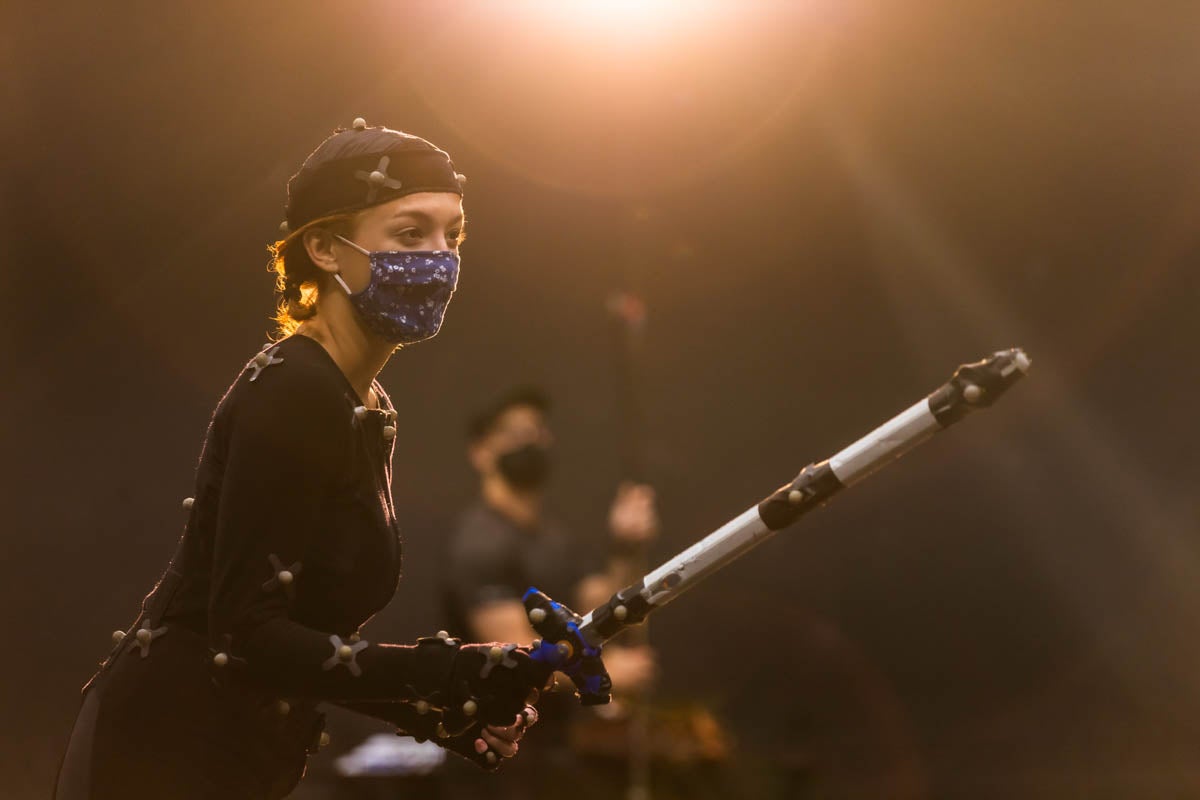 This year UCF's Florida Interactive Entertainment Academy (FIEA), earned the No.1 ranking in the world for its graduate video game design program for the third time. The university's undergraduate video game design program also ranked No. 14 in the world, according to The Princeton Review and PC Gamer magazine.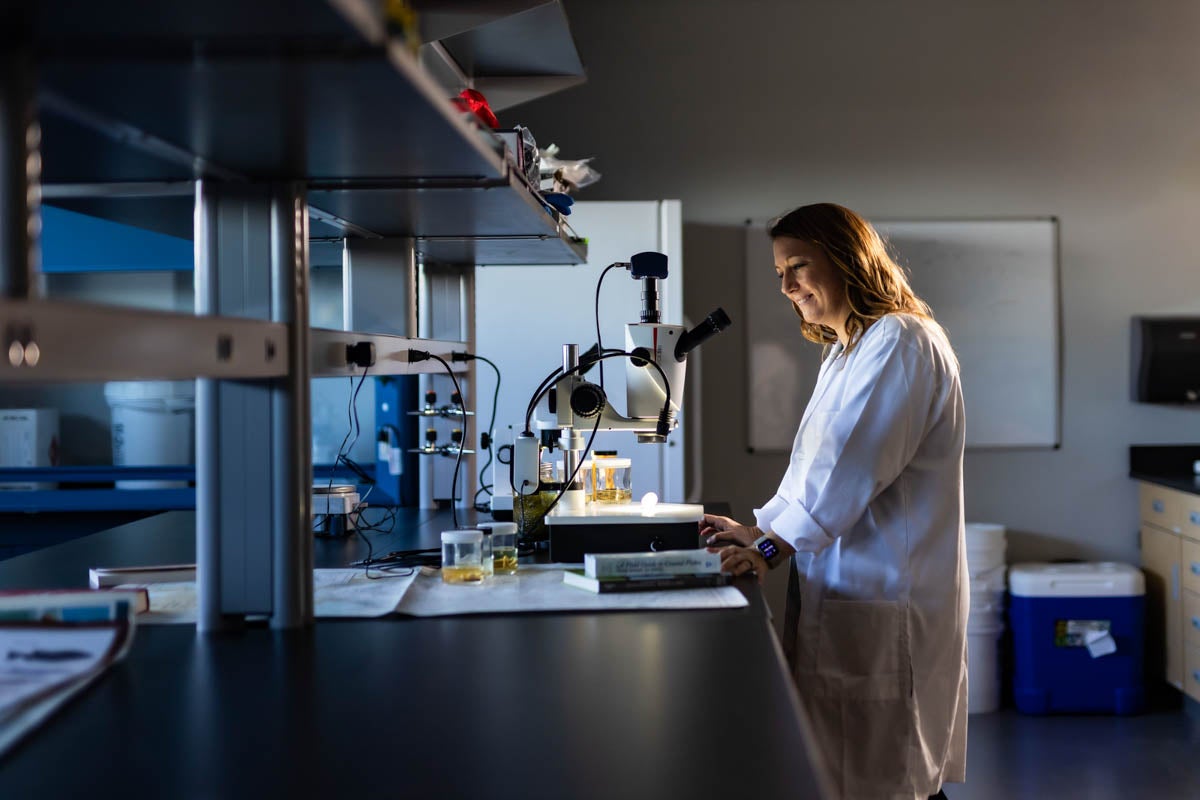 Assistant Professor of Biology Kristy Lewis, who is a member of UCF's National Center for Integrated Coastal Research, studies impacts of red tides on Florida.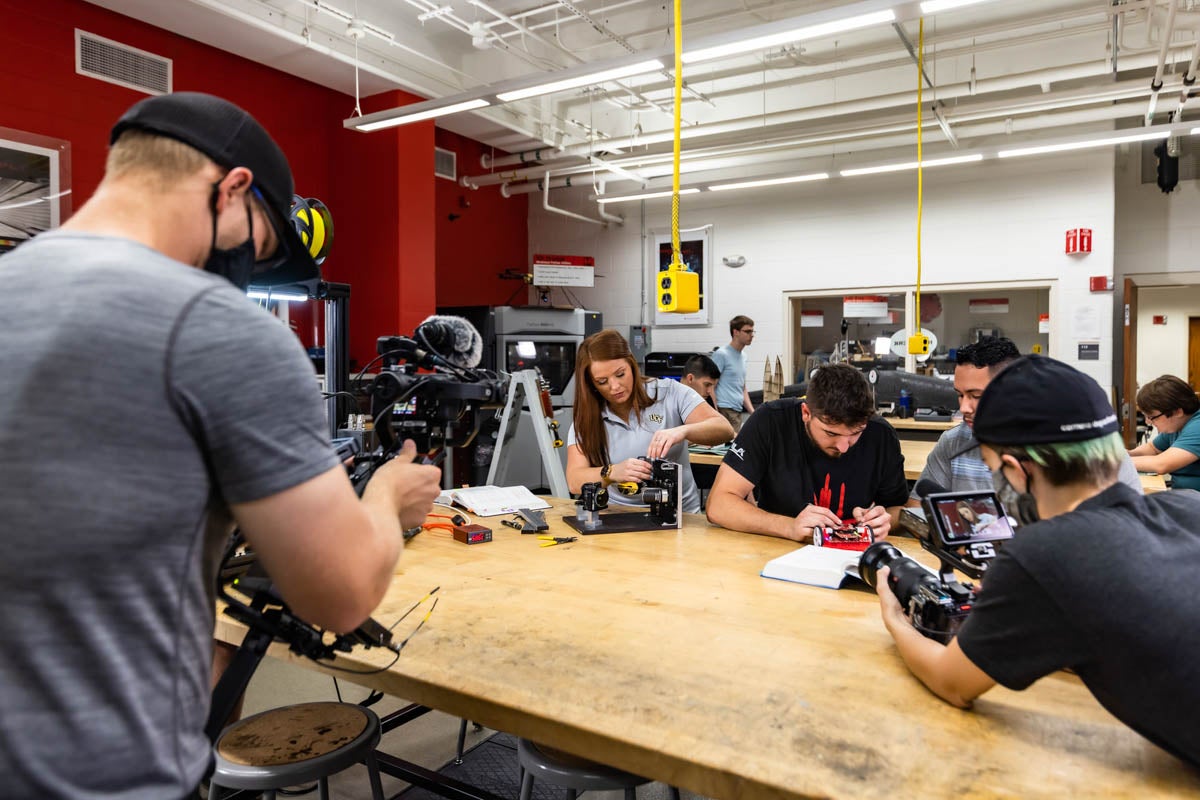 A behind-the-scenes shot of erospace engineering student Jillian Gloria working in the Texas Instruments Innovation Lab during filming of UCF's episode of "The College Tour," which premieres in February 2022.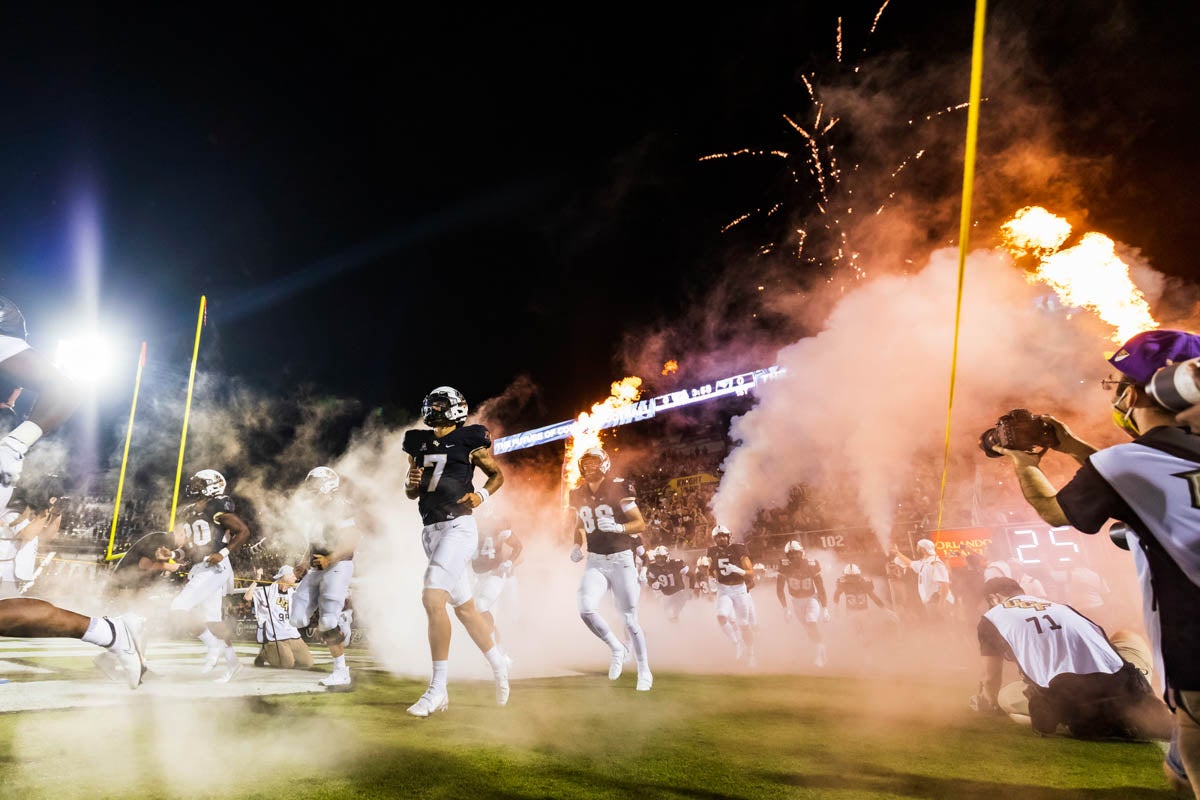 UCF football players head onto the field before beating Boise State 36-31 during the 2021-22 season opener at the Bounce House.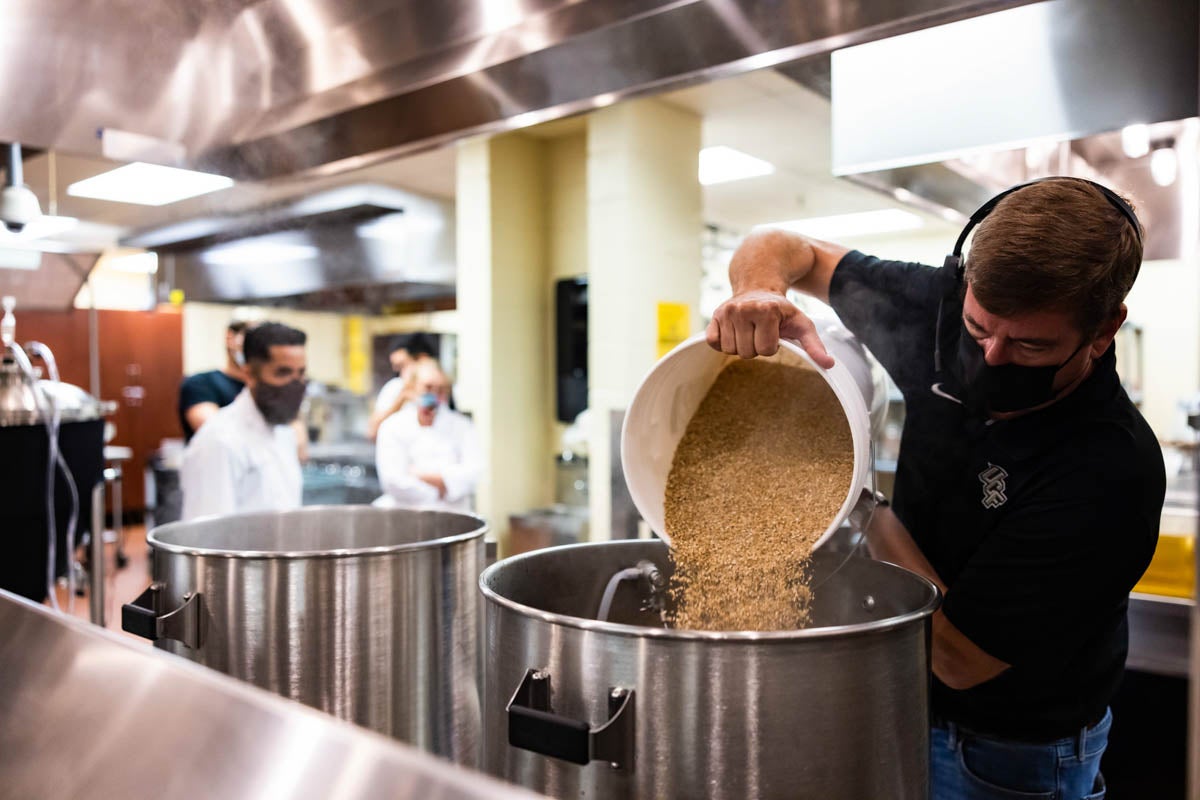 Jonathan Judy, an associate instructor at the Rosen College of Hospitality Management, helps prepare a batch of beer, which students also get a chance to create during his Quality Brewing and Fine Beer course.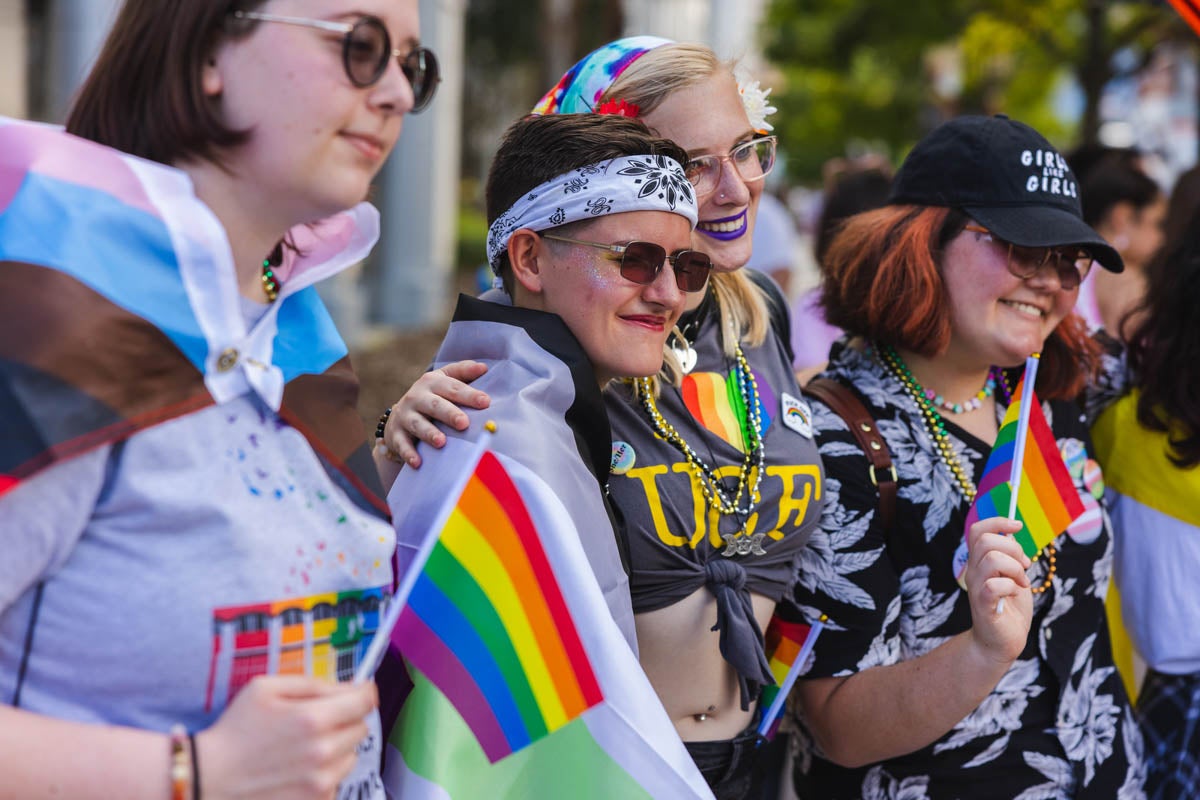 LGBTQ+ Knights and allies attended the 2021 Come Out With Pride Parade near Lake Eola in Downtown Orlando. This year, UCF was again ranked as the top school in Florida for LGBTQ+ students.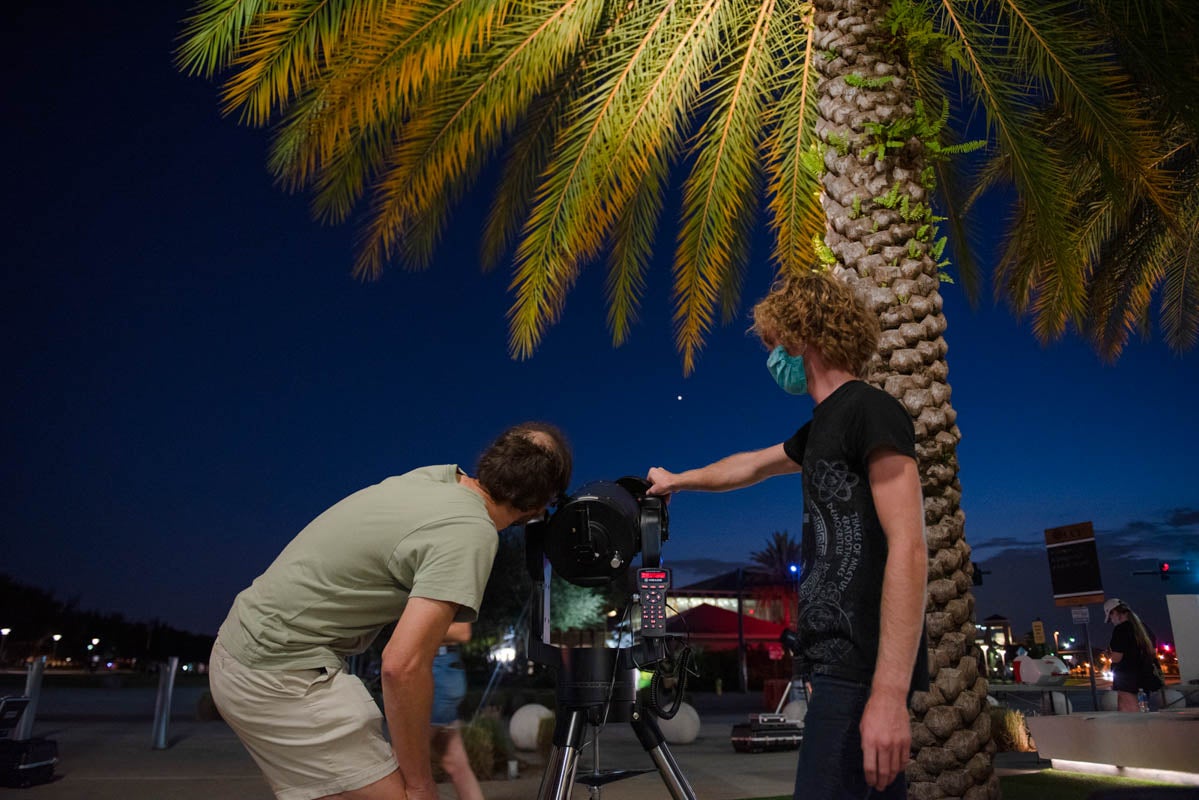 UCF Robinson Observatory and the Astronomy Society hosted an event where students could use telescopes during International Observe the Moon Night.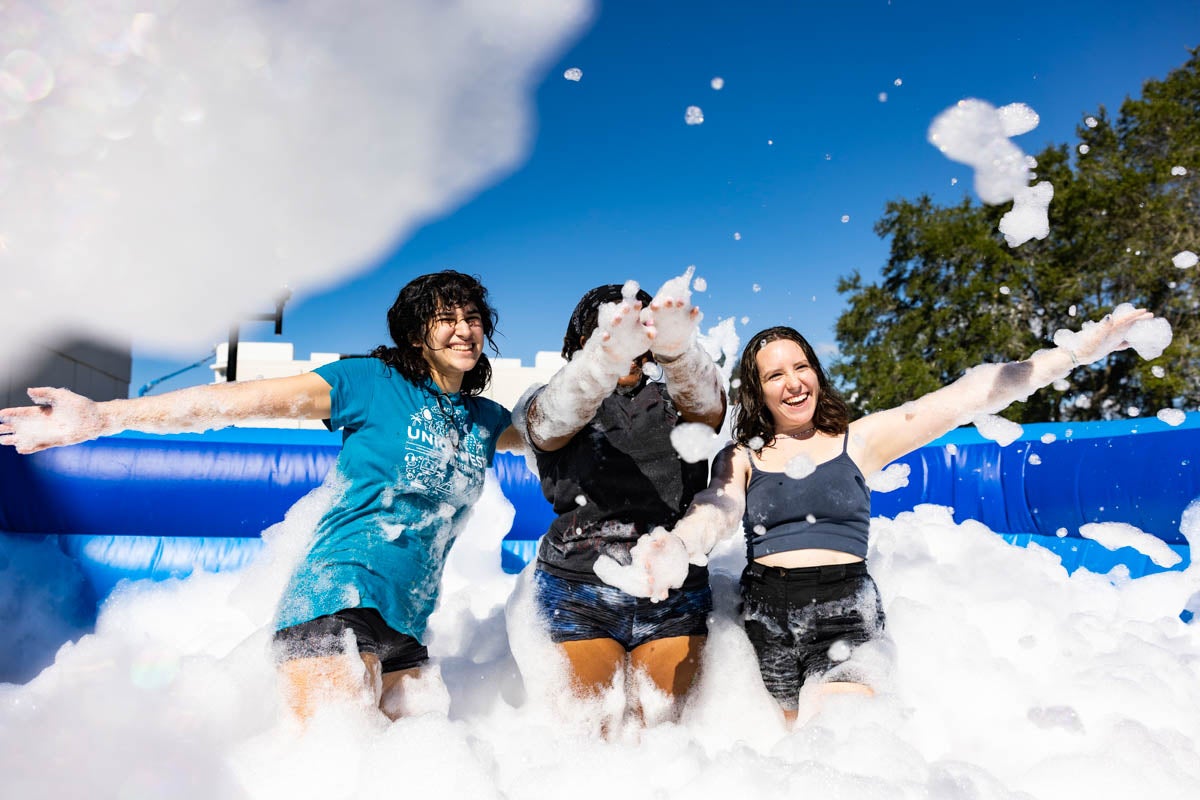 UCF Downtown hosted a Bubble Splash event, which intended to provide a similar experience for those who could not attend Spirit Splash on the main campus, during Homecoming Week 2021.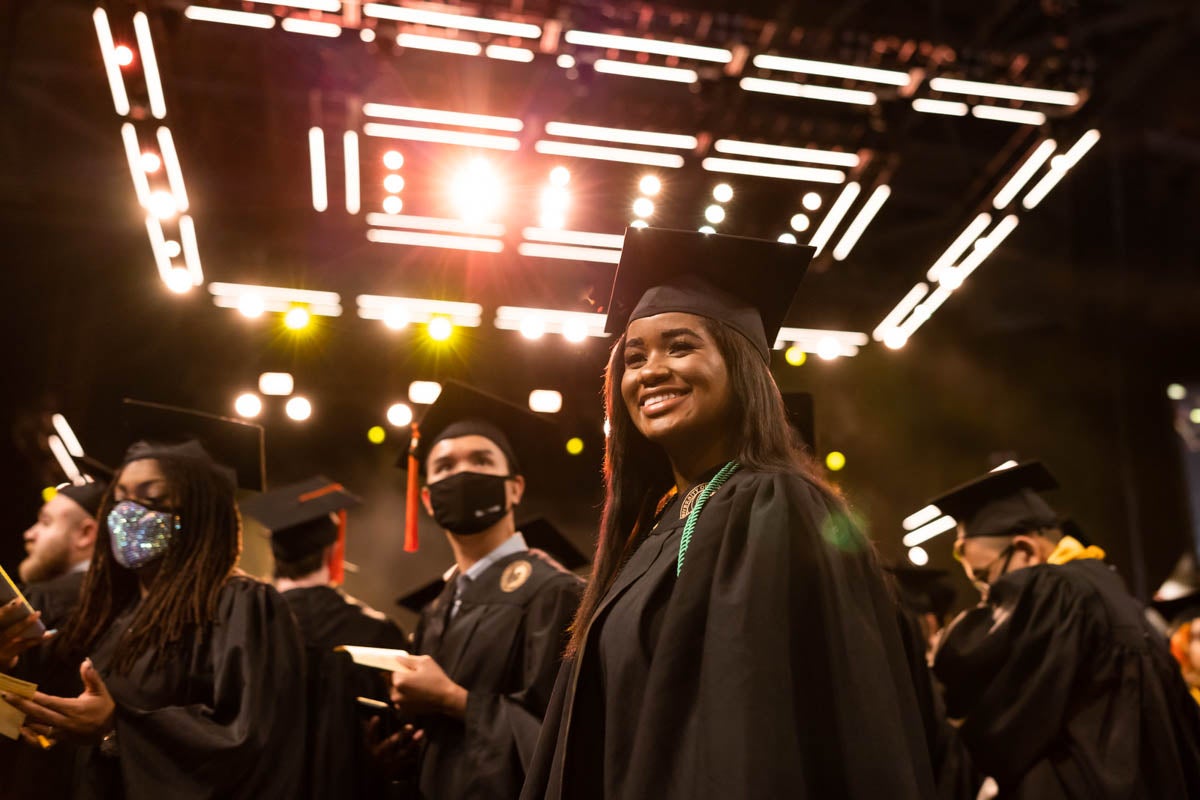 About 1,700 graduates from the Class of 2021 finally had a chance to cross the commencement stage during a rescheduled ceremony on Nov. 5 at the Addition Financial Arena.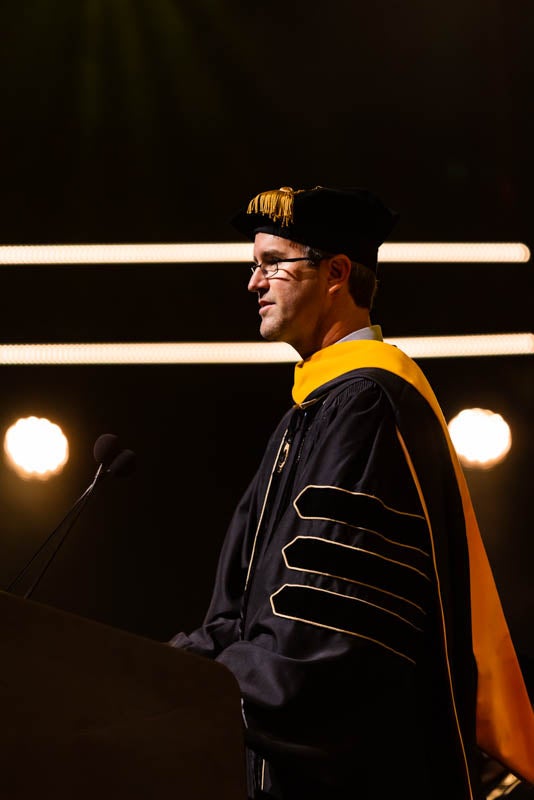 Darin Edwards '97 '10MS '11PhD, who led the team who developed the Moderna COVID-19 vaccine, was the commencement speaker during the rescheduled ceremony — during which he received an honorary degree in public service.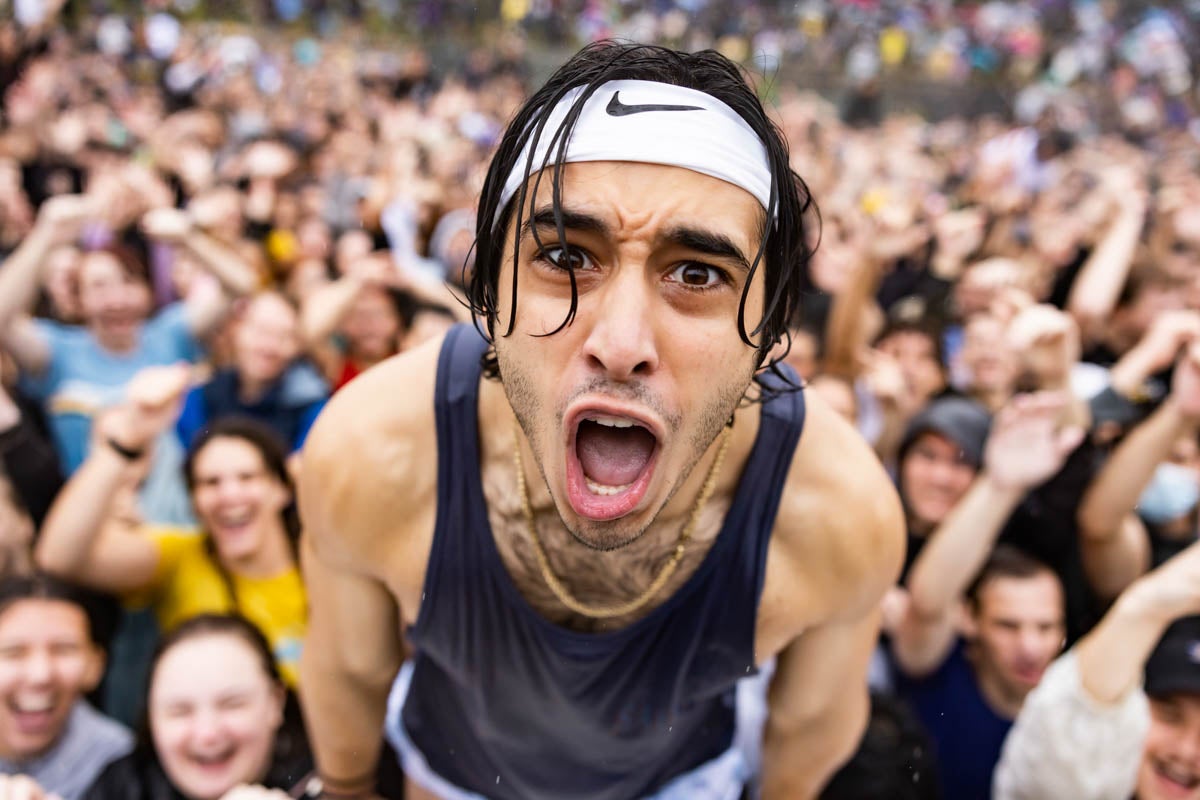 Spirit Splash returned during Homecoming Week 2021 as an in-person event, complete with pond-rushing and duck-catching.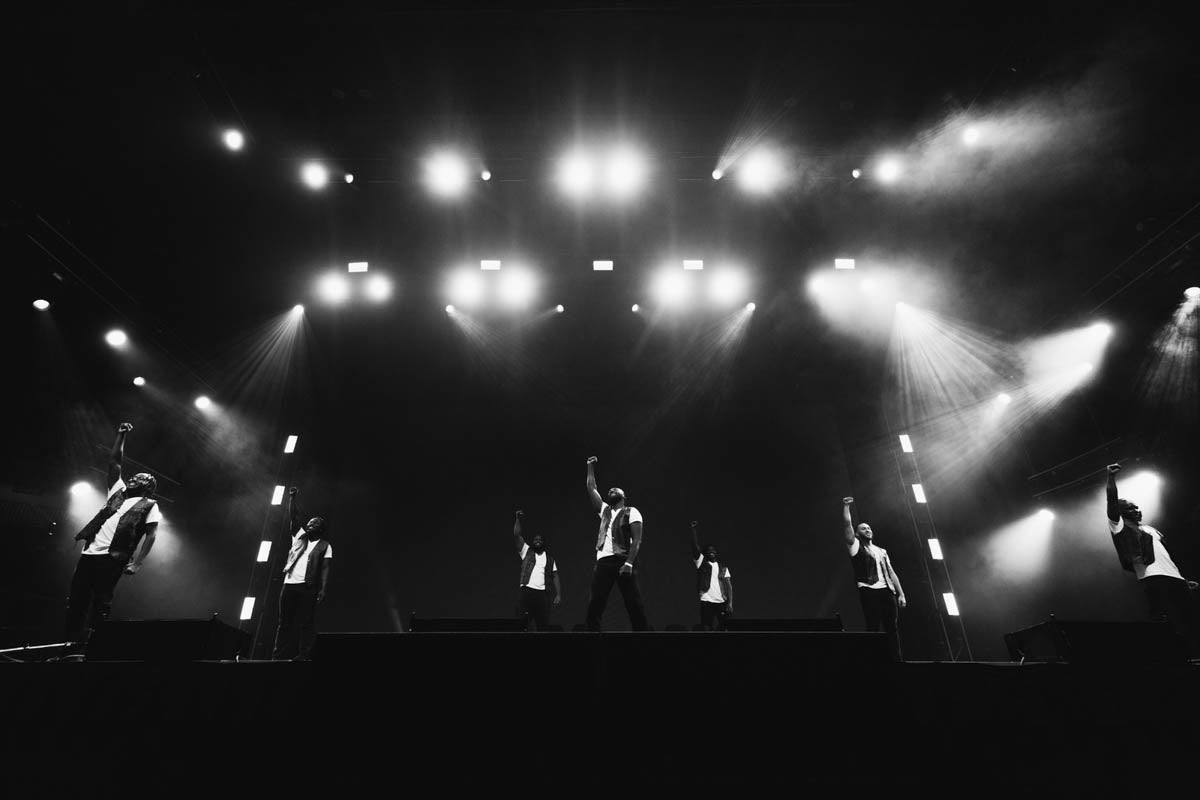 Student organizations from the National Pan-Hellenic Council engaged in some friendly competition to declare one group as the overall 2021-22 Stroll Show winner.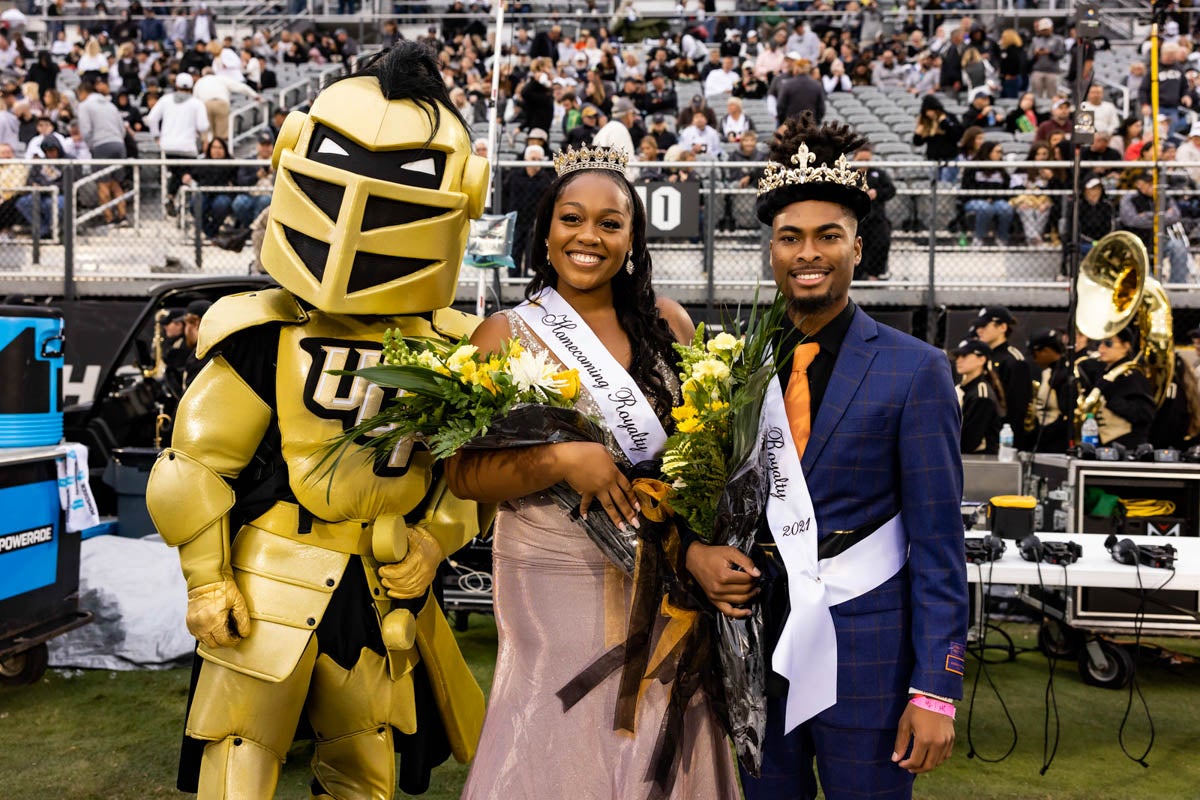 Marketing majors Trinity McCall-Peaks and Nehemie Francois were named Homecoming Royalty at halftime during the football game against Tulane.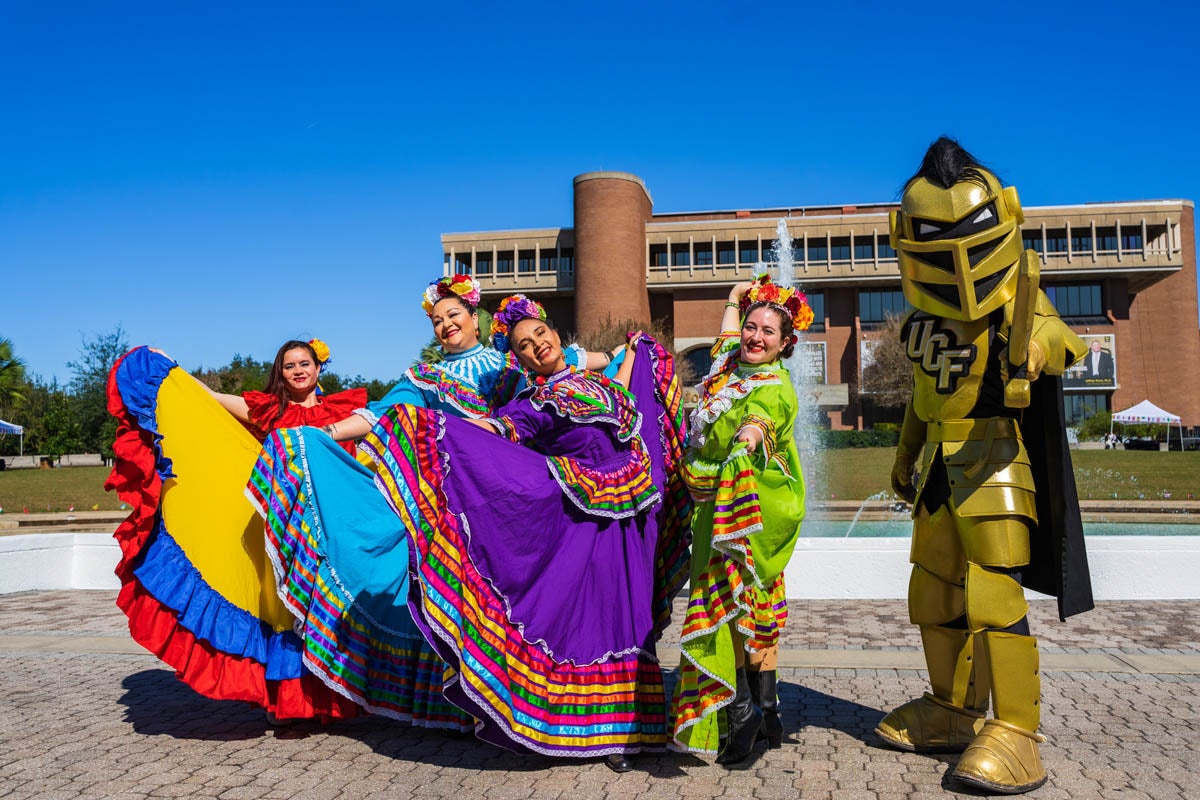 The opening celebration for International Education Week featured music, performances and pictures with Knightro.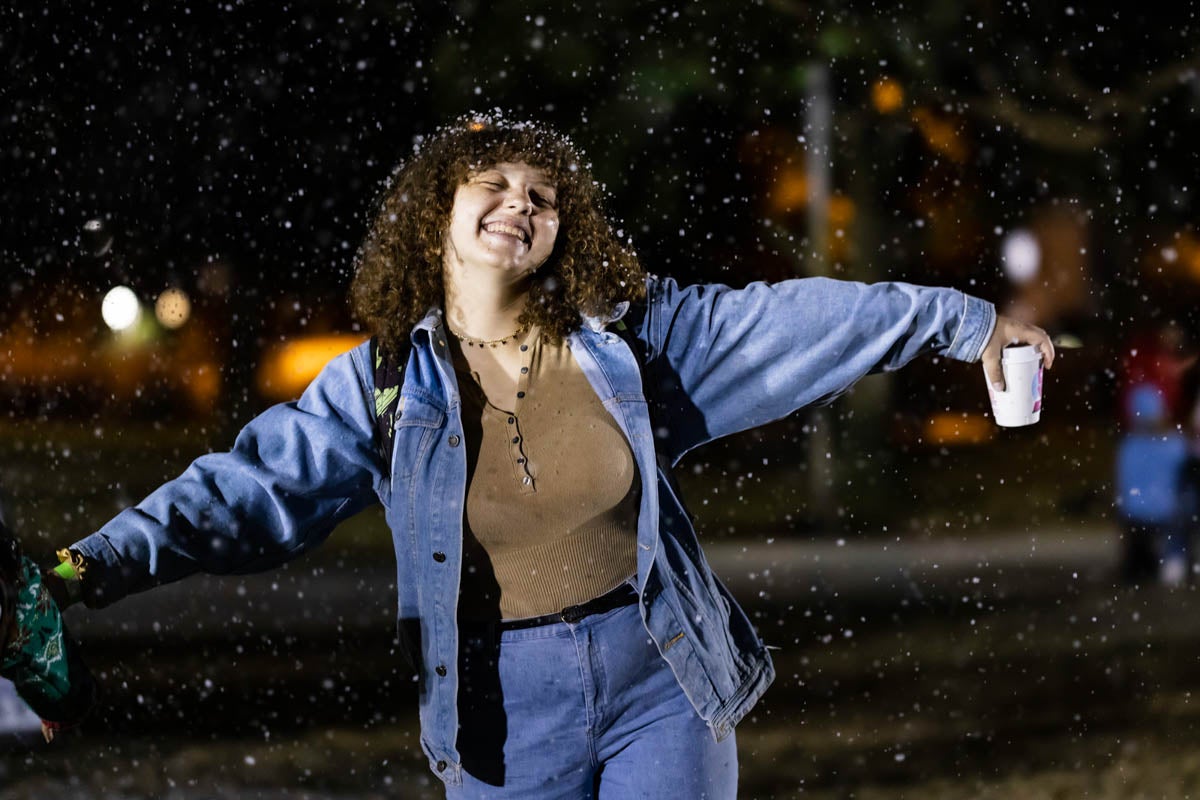 Student Government, UCF Late Knights, and the Campus Activities Board hosted a Winter Wonderland event — which included a holiday movie showing, cookie decorating, photo booth, fake snow, and more — on Memory Mall.