Another UCF Homecoming is in the books and the 50th anniversary of the tradition didn't disappoint. From new events like UCF Downtown's Bubble Splash to annual favorites, here's a look back at some of the highlights of Homecoming week.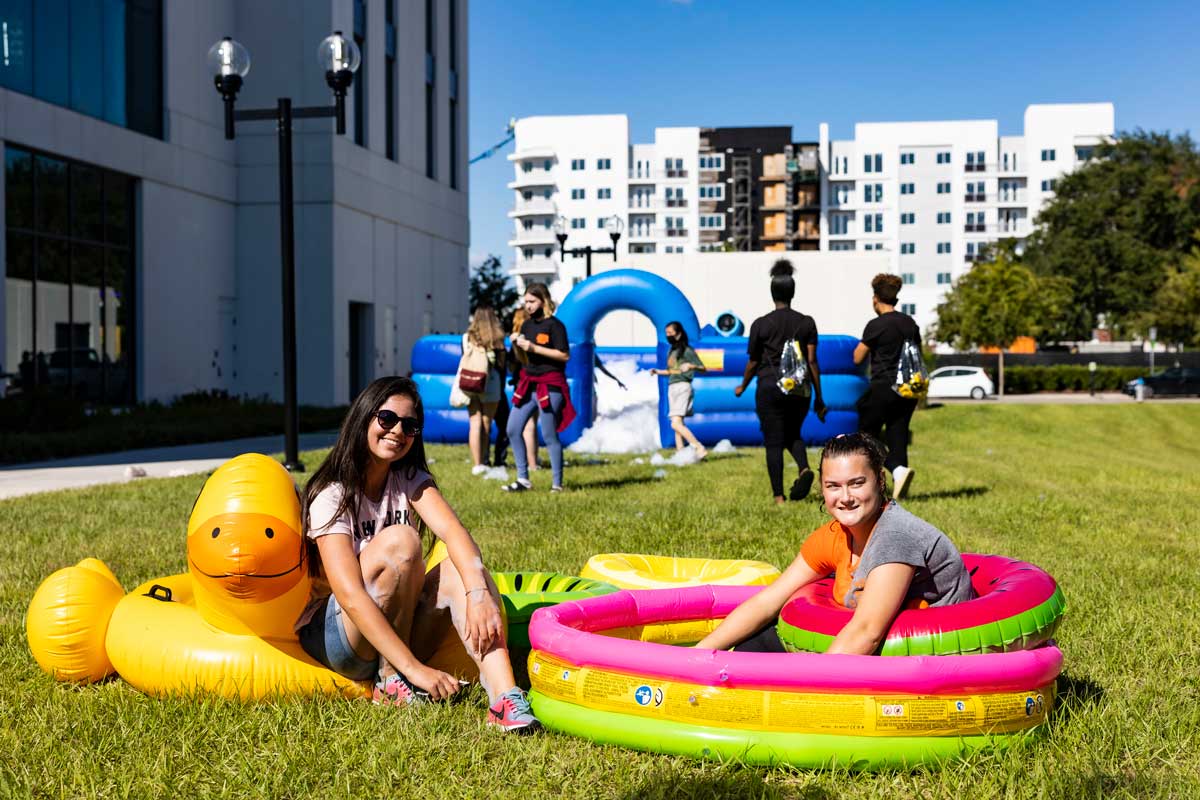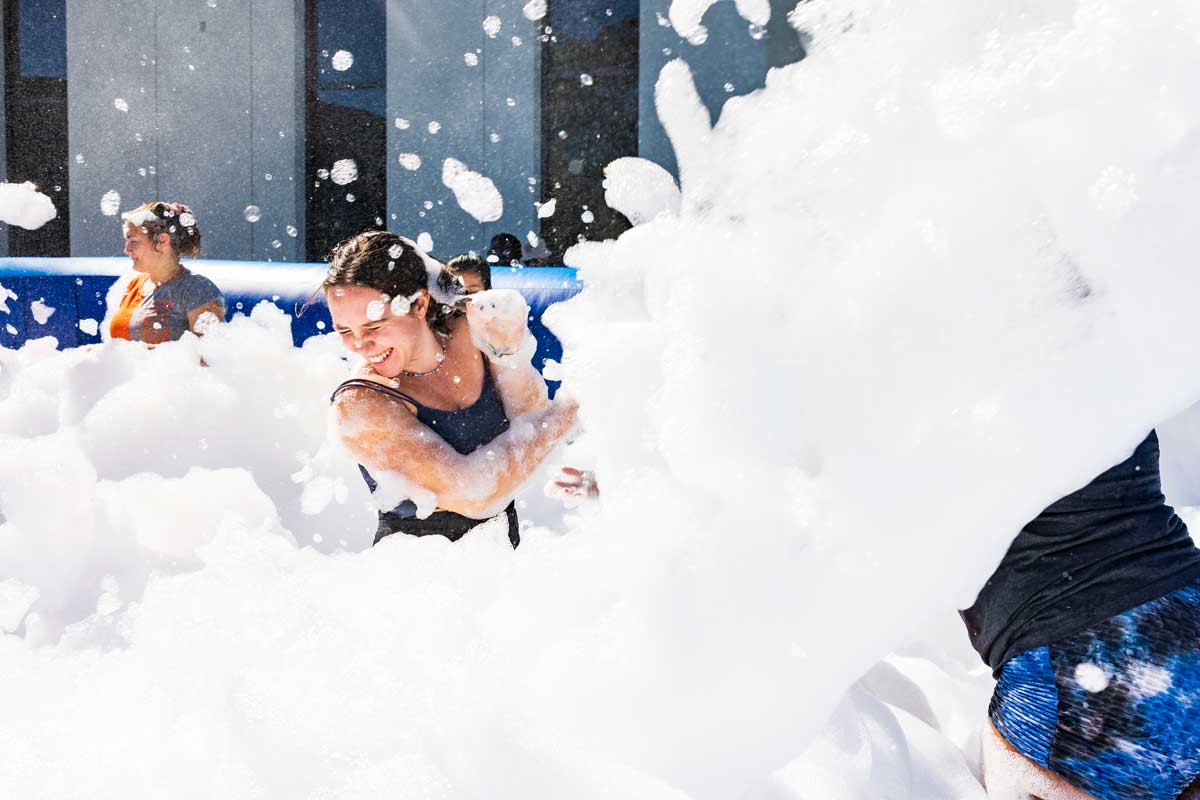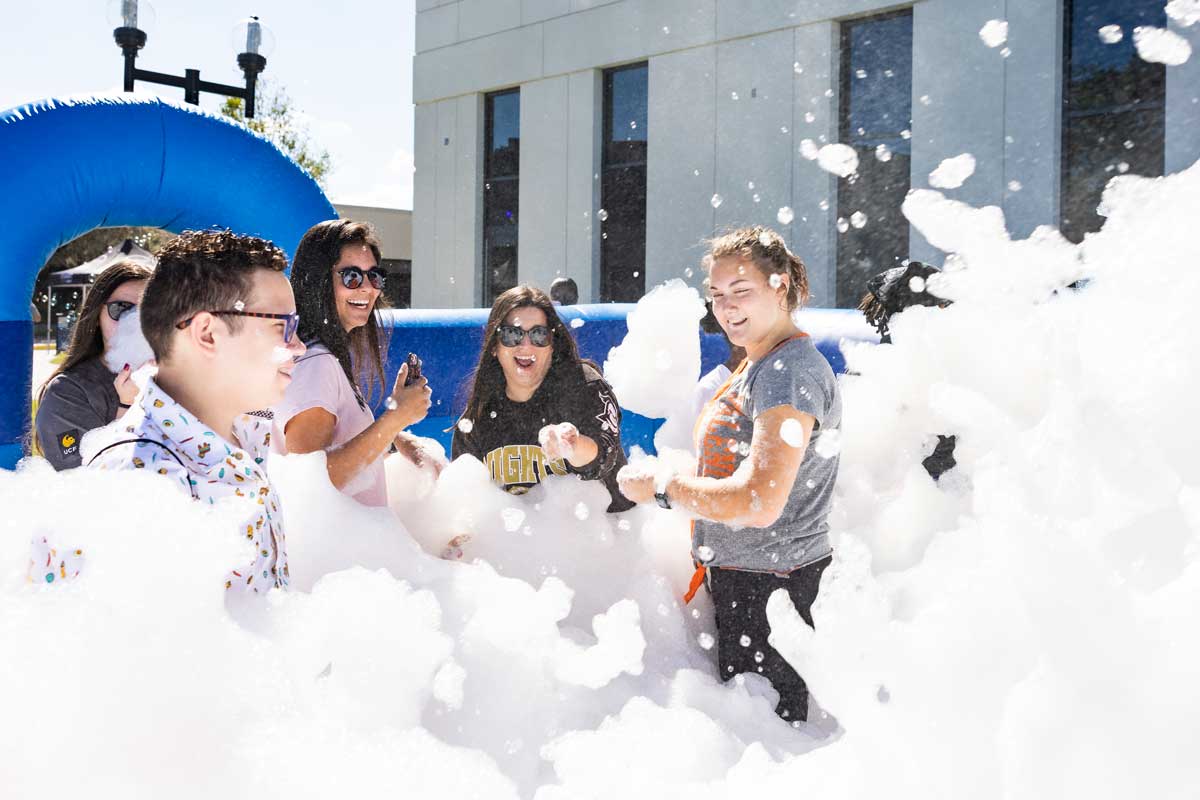 Concert Knight at Addition Financial Arena featured multi-platinum recording artist Tinashe, known for "2 On" (ft Schoolboy Q) and "All Hands on Deck" and Florida rapper Denzel Curry.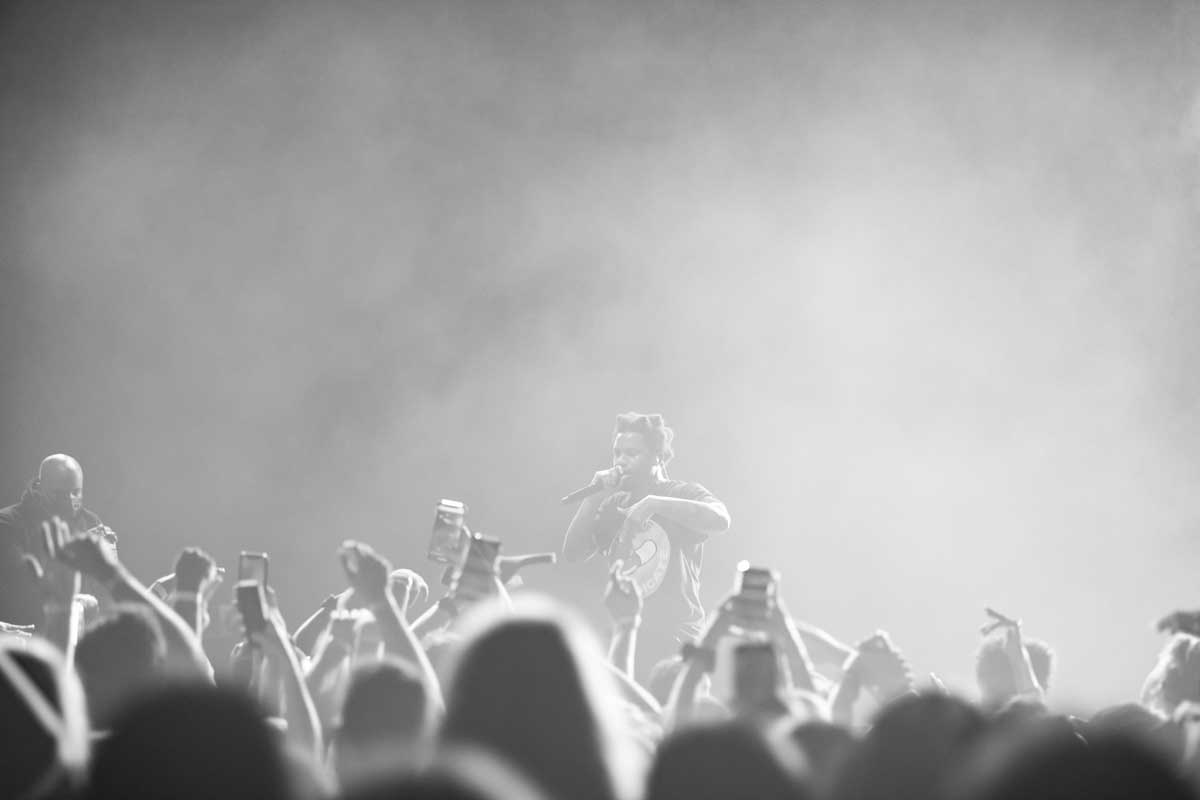 UCF Alumni recognized its Shining Knights award recipients in a special ceremony. These Knights were celebrated for their commitment to the university in the categories of Distinguished Alumni, Honorary Alumni, Young Alumni, Distinguished Student and the Champion's Award.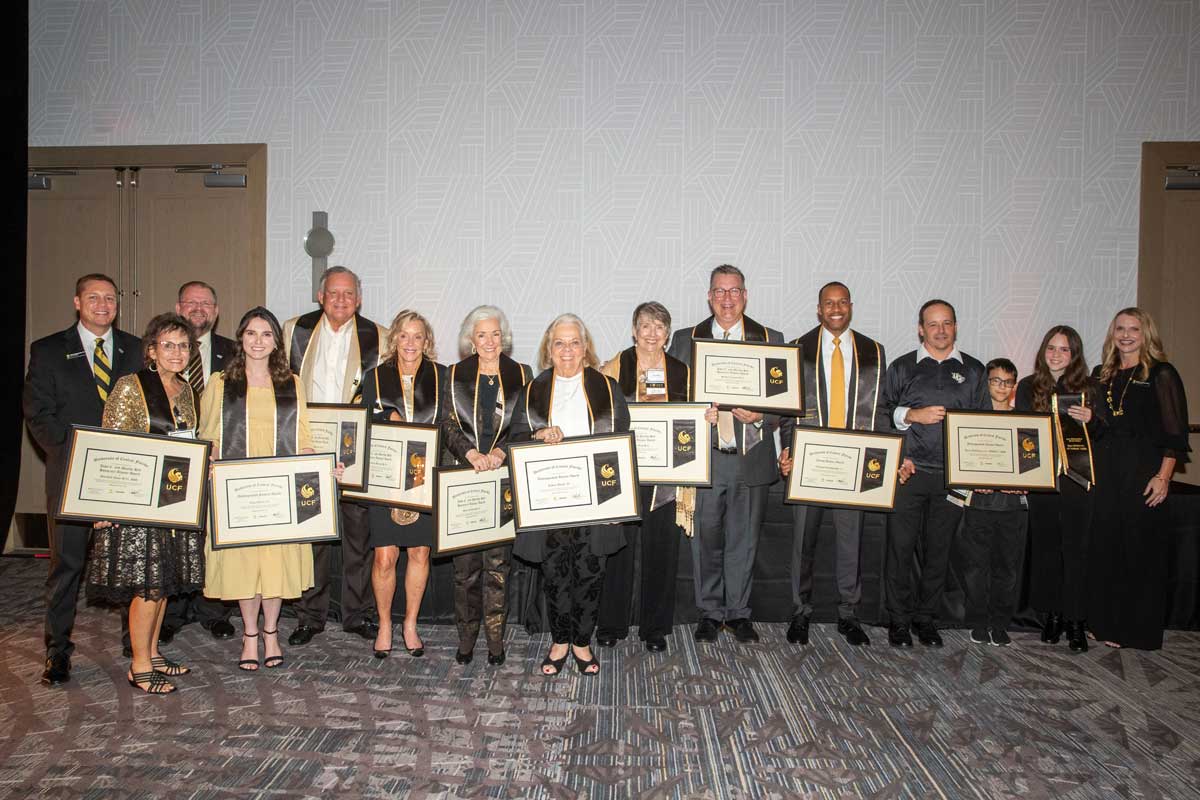 2020 Commencement
The long-awaited in-person commencement ceremony for the Class of 2020 kicked off Homecoming weekend, and for many graduates, this moment was as much about their families as it was the milestone.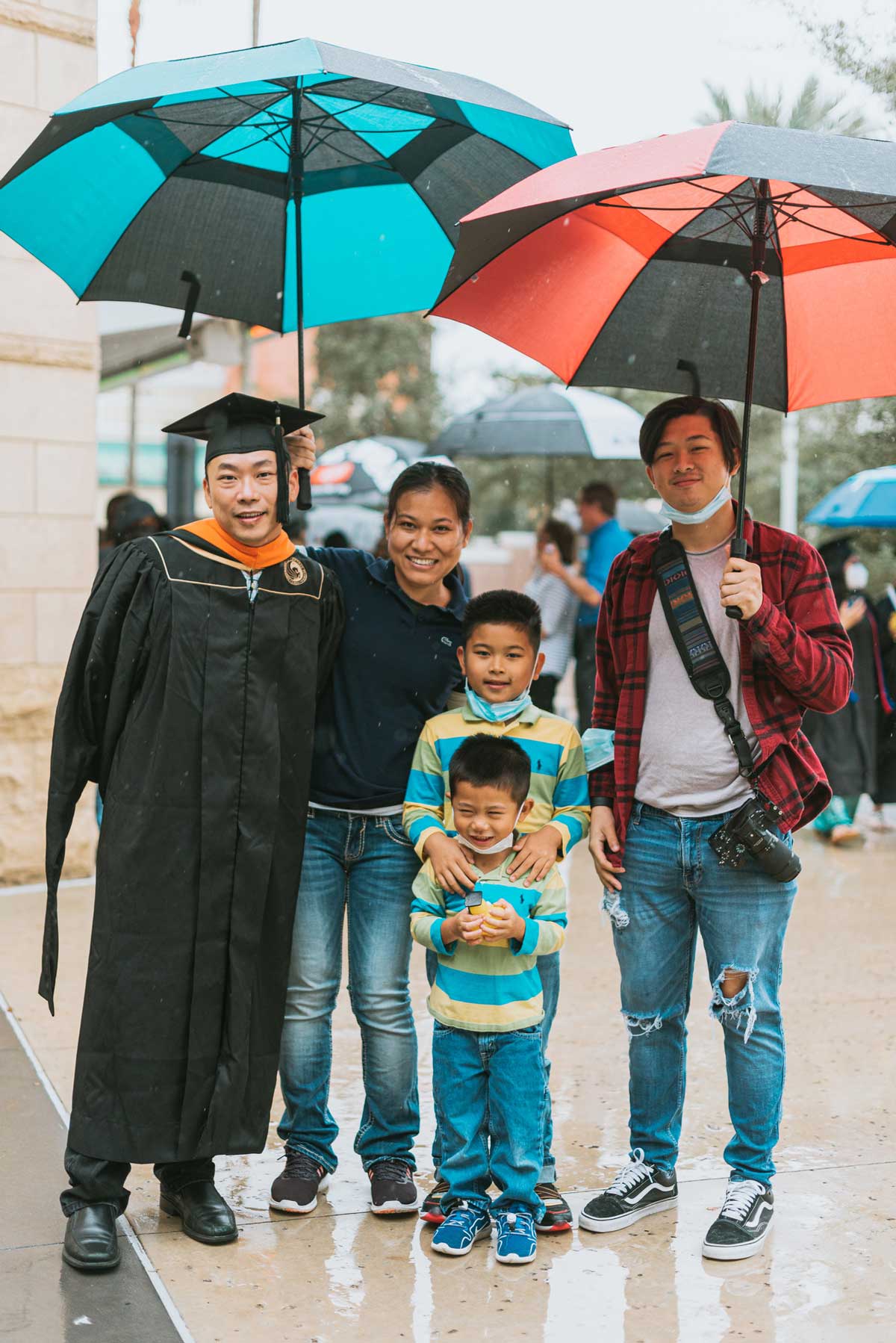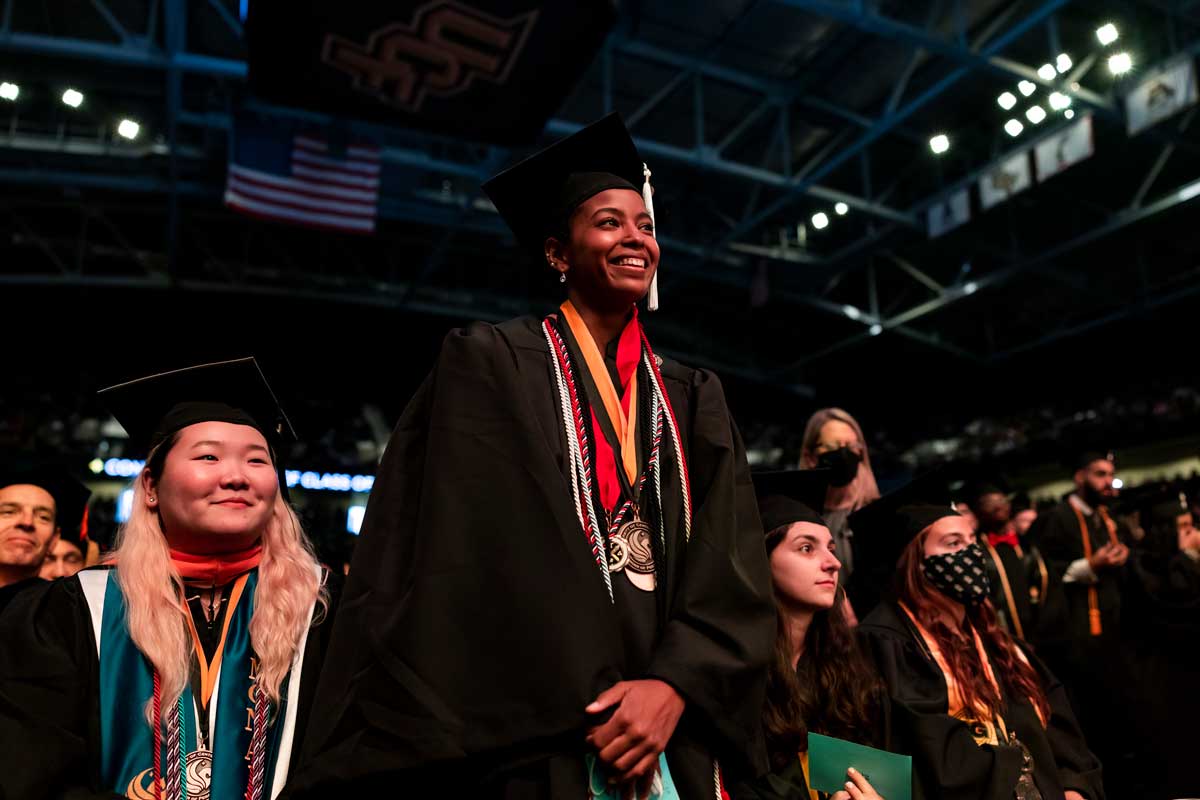 Edward Garcia '20, a finance graduate, is the youngest of three and the first among his siblings to earn his college degree. He landed a full-time job as an asset management analyst in Boca Raton and was motivated to return for the ceremony for his mother.
"Seeing my mom's face as I was walking across the stage was worth it," Garcia says. "I'm pretty excited and happy. It's a pretty big accomplishment, hopefully one of many. I do plan to pursue higher education so when the time comes that is something I will go after."
Jillian Johnson '13 '20MA, who earned her master's degree in educational technology and instructional design seven years after earning her bachelor's in elementary education, credited her husband and their three children, ages 10, 6 and 8 months, as her reason for participating.
"They missed me at a lot of dinners and late nights and bed times," she says. "It was important that they saw what it was for."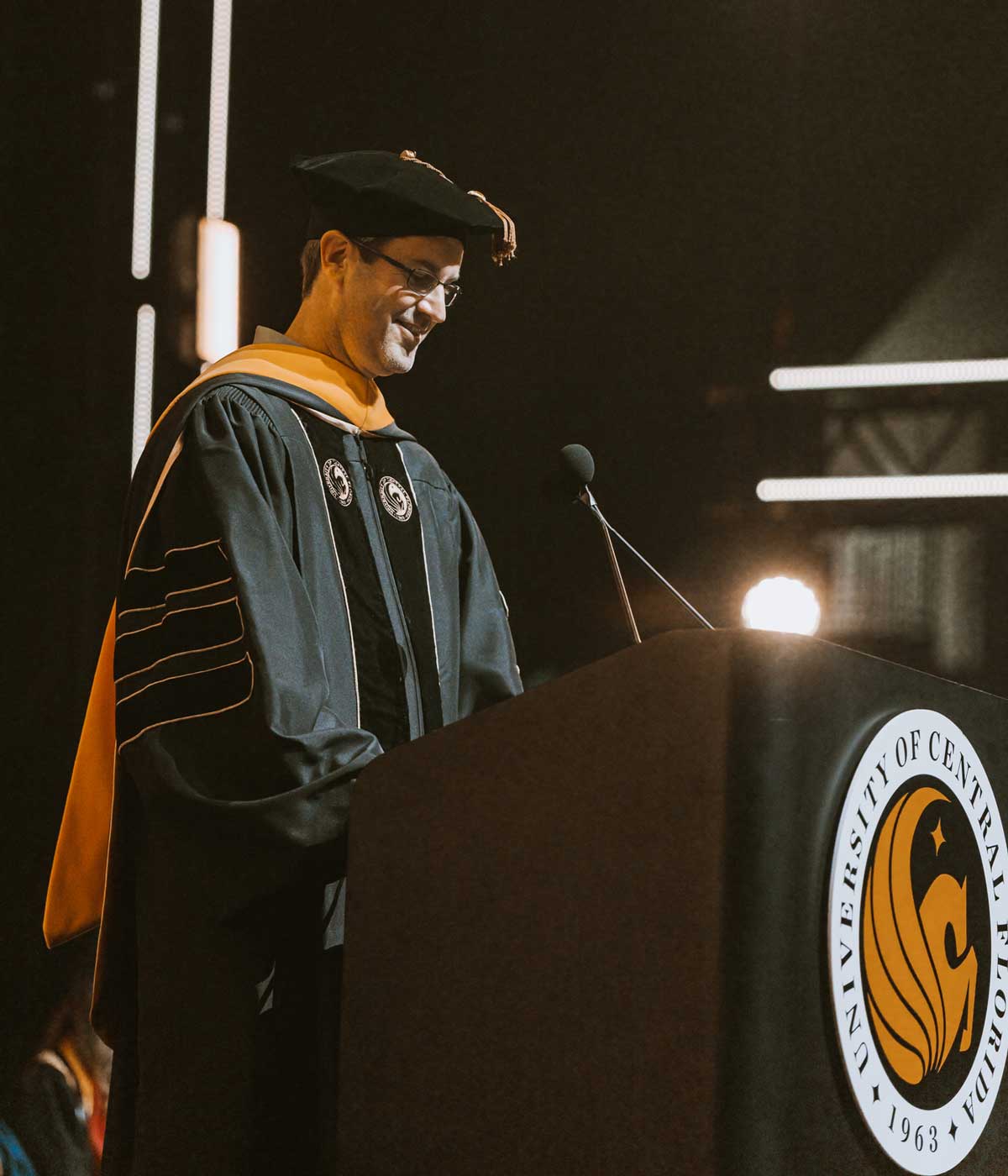 Darin Edwards '97 '10MS '11PhD, who led the development of Moderna's COVID-19 vaccine as the company's director of immunology, helped kick off the weekend by inspiring UCF's 2020 graduates as the keynote speaker.
"My message is don't be afraid to take your own path in life or your career or make a change if you aren't satisfied on the path you're on. Don't be afraid to approach work or life differently than friends or colleagues. Do not be afraid to propose novel solutions to problems. Don't be afraid to change what you are doing to pursue a passion or to chase a dream. And please don't be afraid to put your family and your friends first and rely upon them when times are difficult. And always be true to yourself. And last and most important, try to have fun. … My time here was key to my success. UCF provided me with the opportunity to explore broadly, enabling me to become the well-rounded person and scientist that I am today, and frankly it was a lot of fun. I mentioned the lifelong friends I made here. And the memories I made are ones that I cherish. My hope is that some of your friends and your memories are as strong."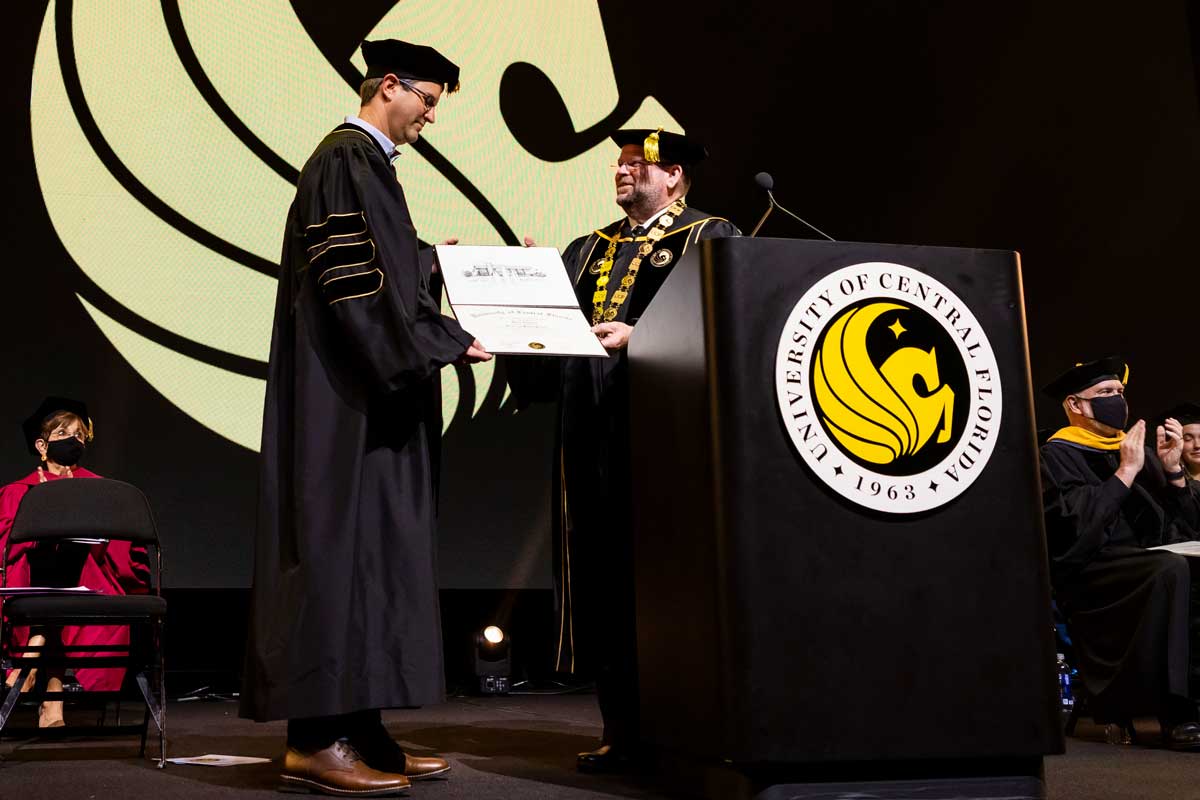 President Alexander N. Cartwright awarded the three-time alum with an honorary doctoral degree in public service, praising his "extraordinary contributions to humanity, including incredible endeavors in global public health that have saved lives, reduced human suffering and safeguarded the health of countless millions of fellow humans around the world."
Spirit Splash
This year's Spirit Splash was a little wetter than usual with steady rain that persisted from morning until night Friday. The weather didn't damper the enthusiasm of the many who attended.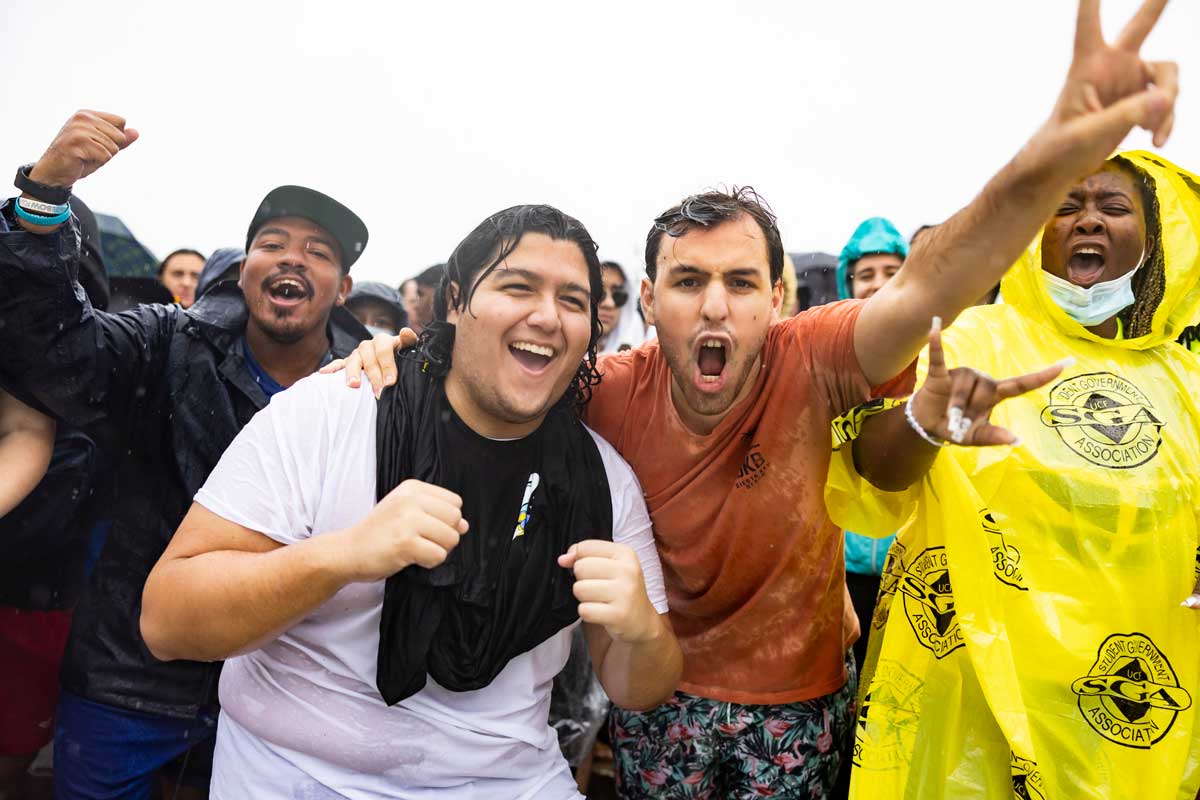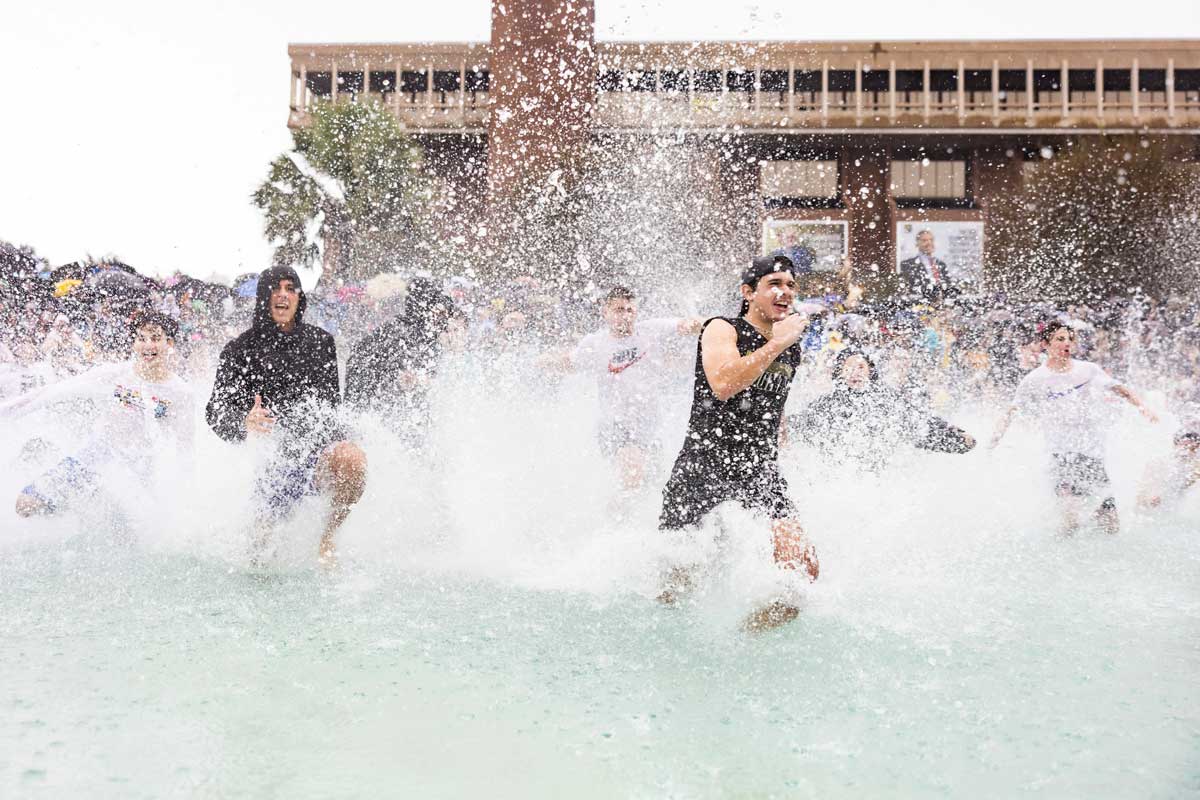 Terry Mohajir, vice president and director of athletics, showed up decked out in rubber duck board shorts, a snorkel and goggles, eager for his first run into the Reflecting Pond.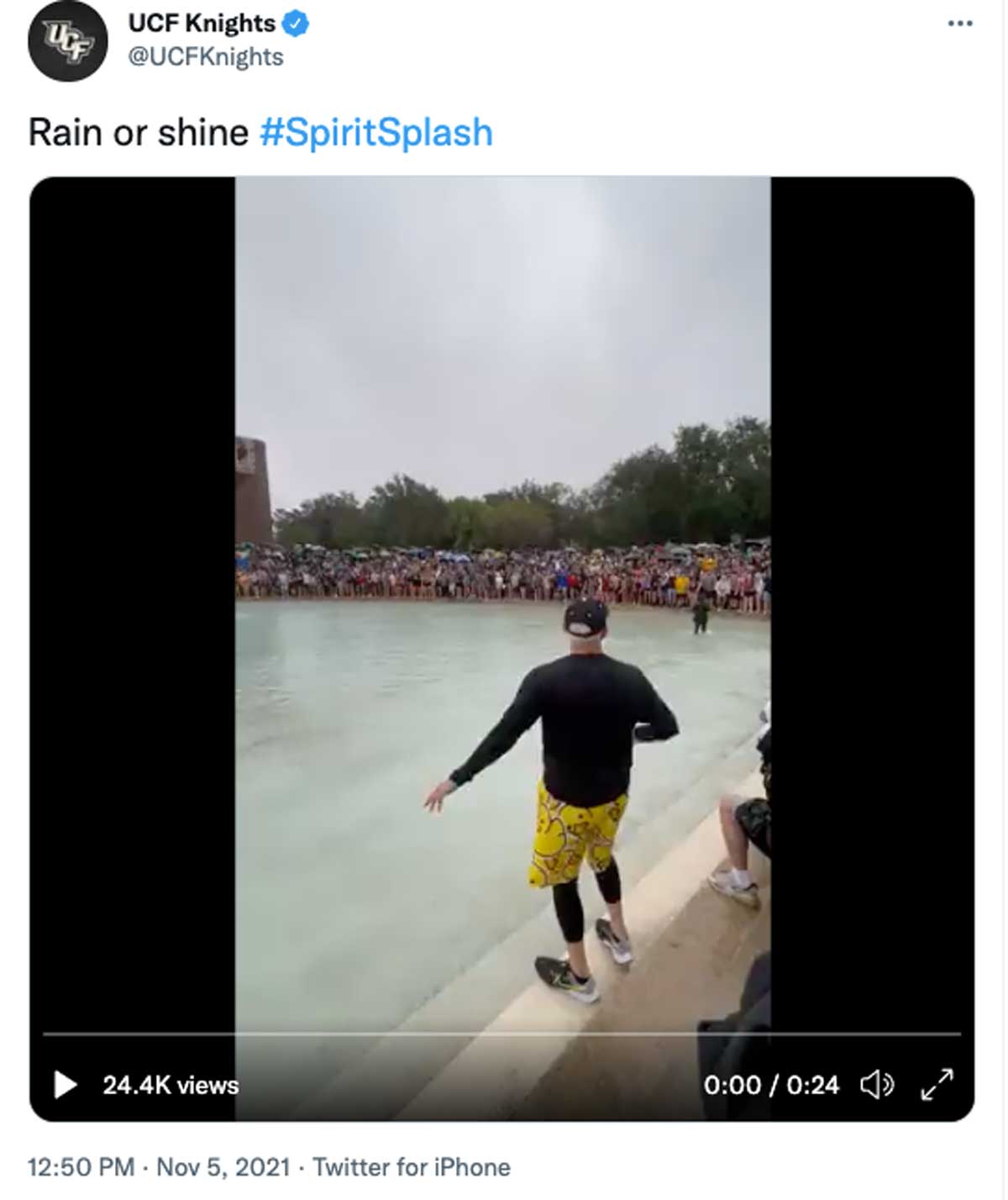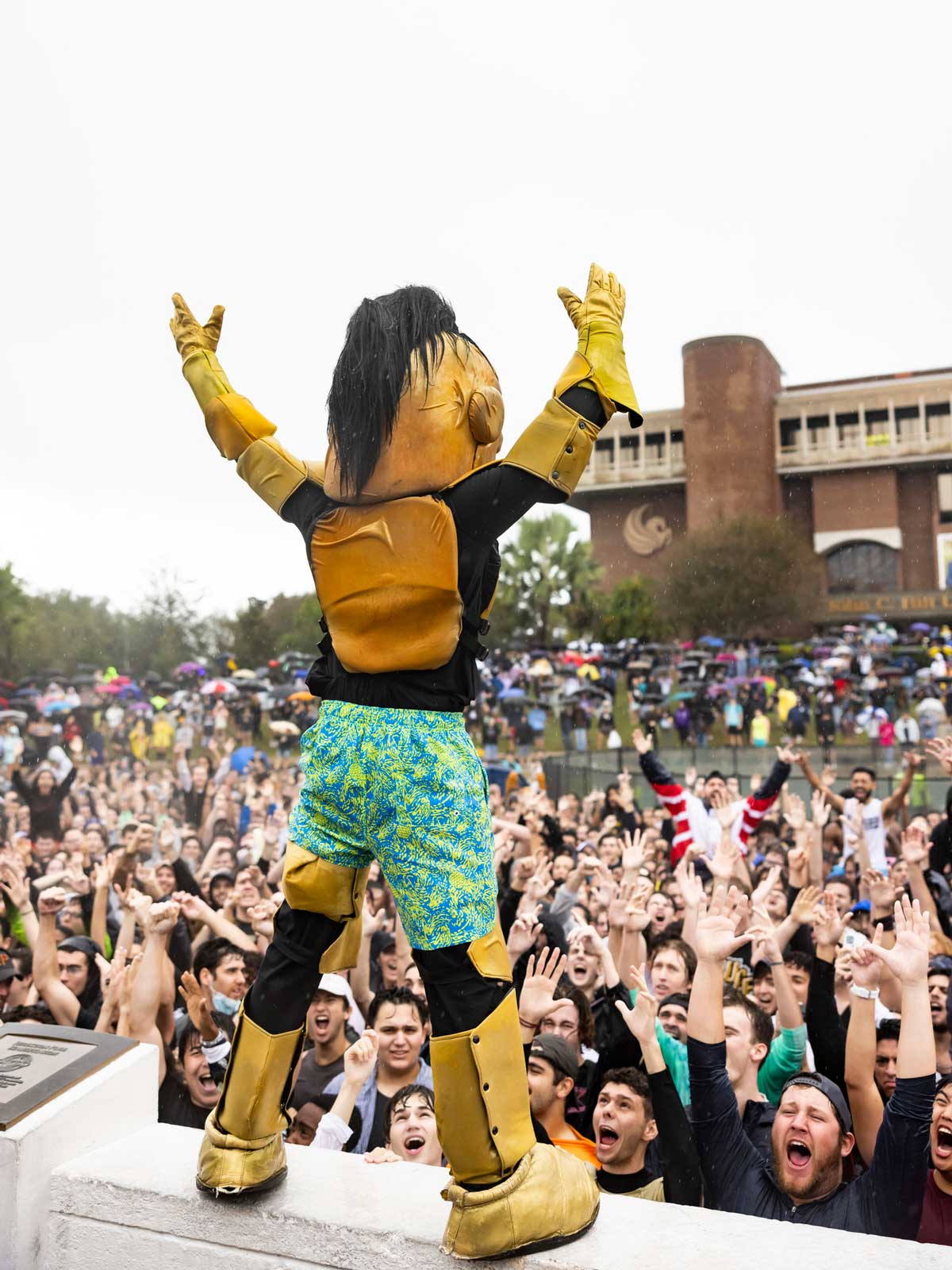 Daniela Jahncke '20, an industrial engineering alum, went straight from the commencement ceremony to Spirit Splash in her cap and gown determined to get a duck.
"I felt like I never got the closure of finishing UCF and my time here. I was part of the Class of May 2020, so March 2020 we left for Spring Break and never got to come back. I needed the closure, and it was an exciting opportunity to walk the stage and have that celebration. Even though the weather wasn't ideal, it's nice to celebrate with family and the couple friends that came back — and to have one final Spirit Splash."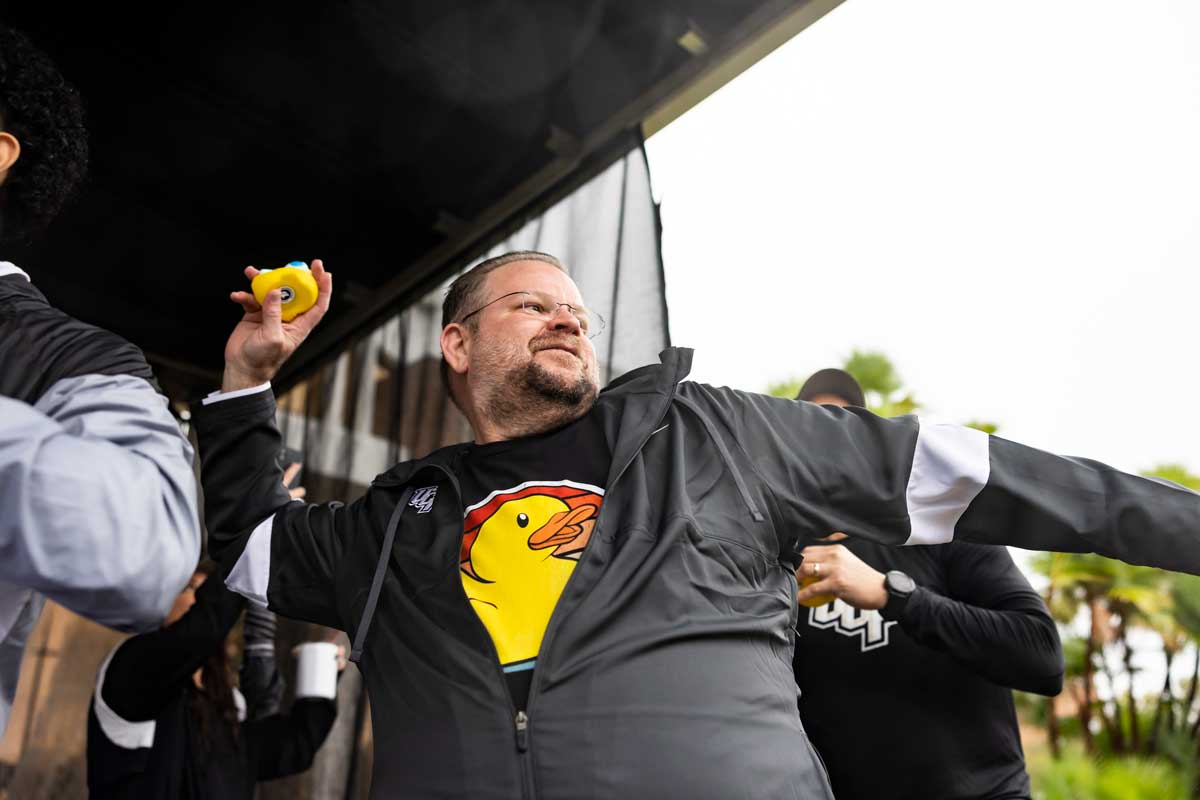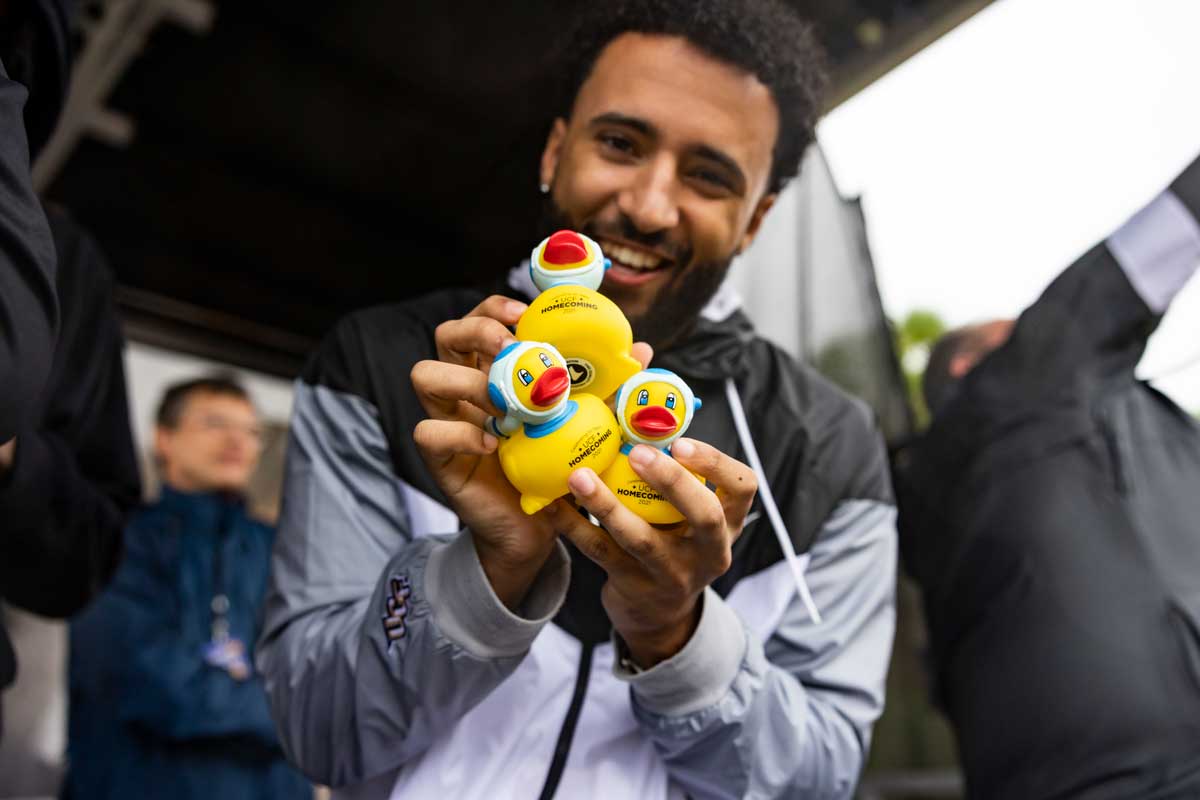 The National Pan-Hellenic Council Stroll Show closed out festivities on Friday night.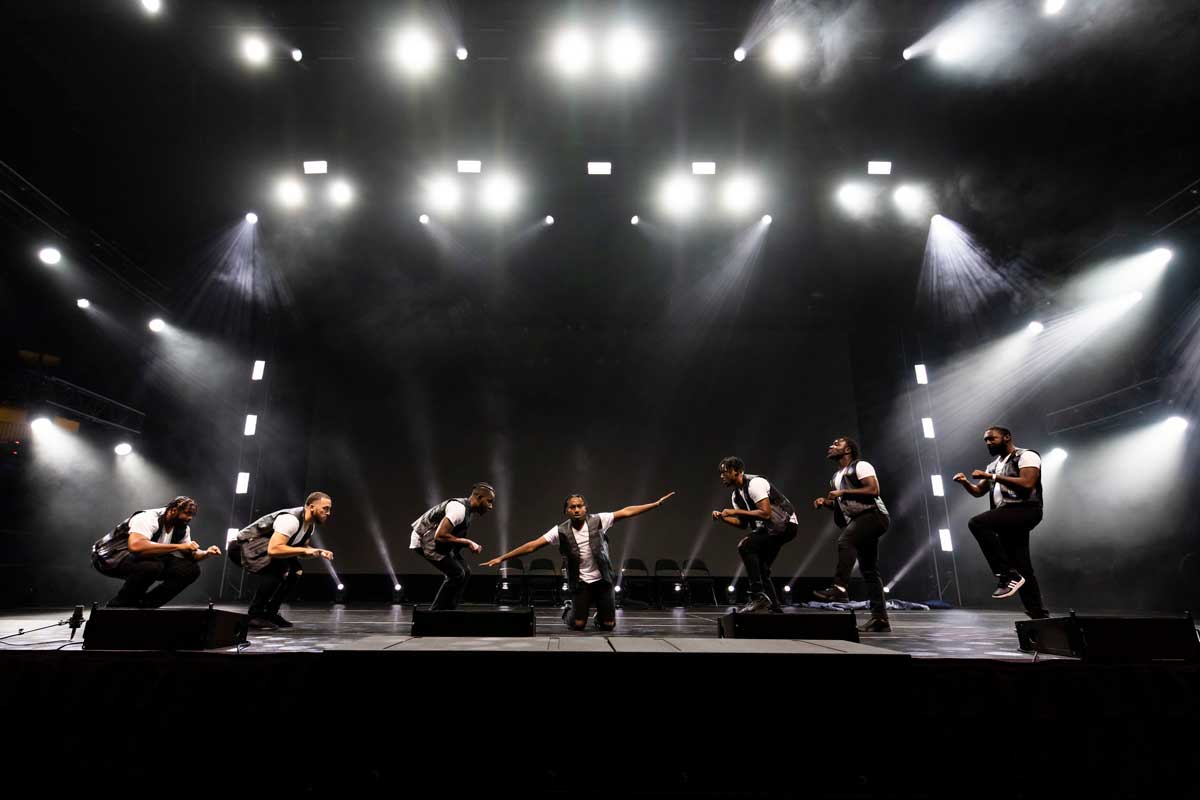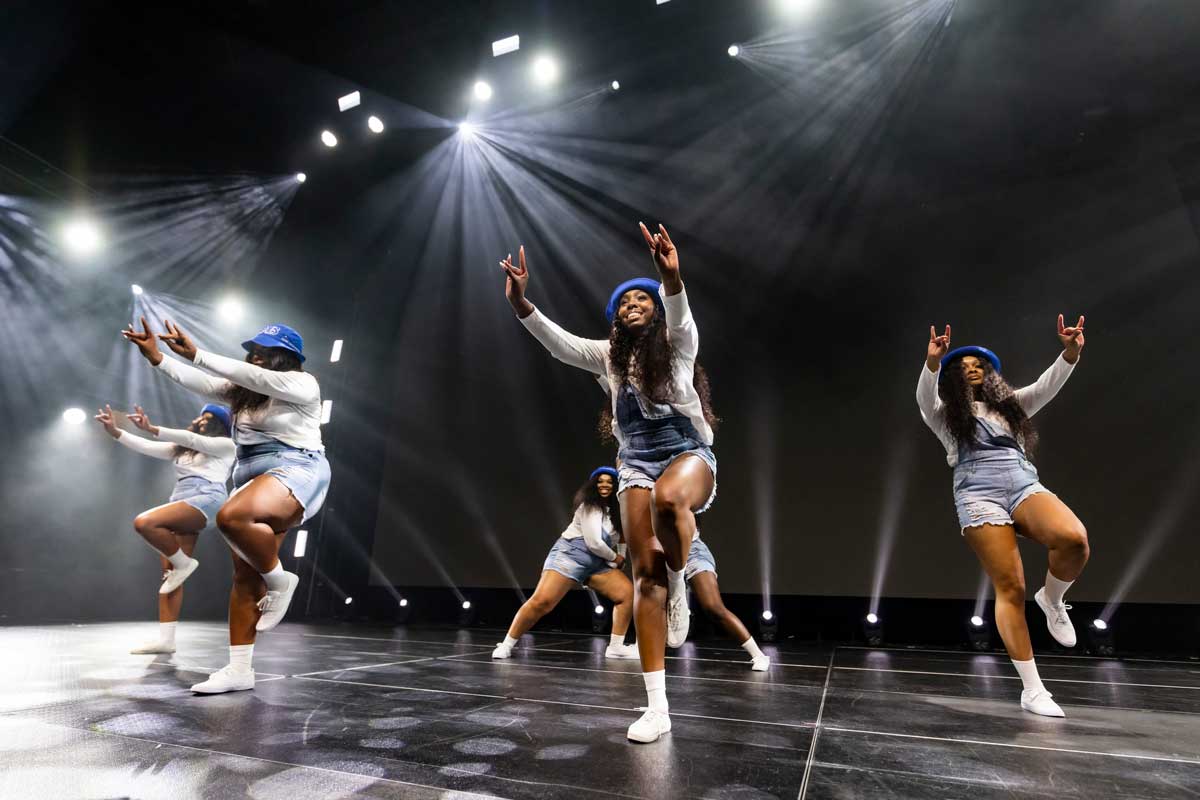 Game Day
The skies cleared Saturday for cooler temperatures and a more traditional fall football game day. The Knights delivered a win over Tulane, 14-10, to remain perfect at home this season (5-0).