As UCF celebrates its 50th anniversary of Homecoming, we're welcoming back the return of the traditional Spirit Splash and reminiscing about some of the most memorable moments spanning the last five decades.
Read more about 2021 Homecoming Week Events.
History of Homecoming
UCF's first Homecoming was held in 1971, three years after the first classes were held at Florida Technological University (FTU). Since football didn't start at UCF until 1979, Homecoming originally coincided with basketball season, which was the university's first varsity sport.
The Knights won their inaugural Homecoming game, 101-75, on Feb. 13, 1971, over Florida Institute of Technology, which took place at Oviedo High School's gymnasium.
The year 1980 saw two Homecomings for the first time: one during basketball season and the first for football, which has just put together a team the year before. Four decades later, we hosted Homecoming week in the fall and again in the spring — which for the first time included Spring Splash — as we accommodated for the uncertainty that the COVID-19 pandemic introduced to our daily lives.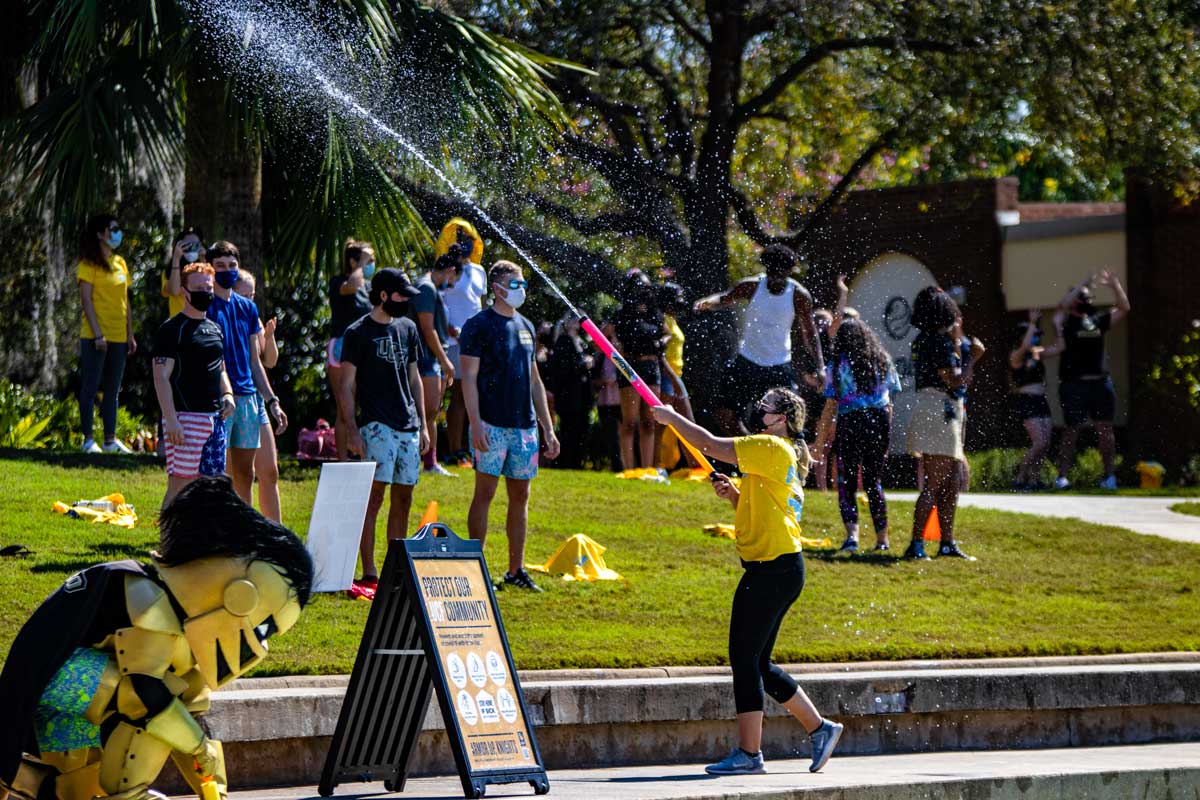 On the Scene
Homecoming has witnessed themes ranging from Star Trek and Space (1975) to the Wild, Wild West (1982) to Tales from the Knightside (1991) to this year's retro-inspired look.
Homecoming week has featured everything from exciting game day matchups to parades and fire-breathing circus performers to entertainers including LMFAO, Jay Leno, Lenny Kravitz, Jerry Seinfeld, the Beach Boys, Jim Gaffigan, Icona Pop, Snoop Dogg, T-Pain, Luke Bryan and many more.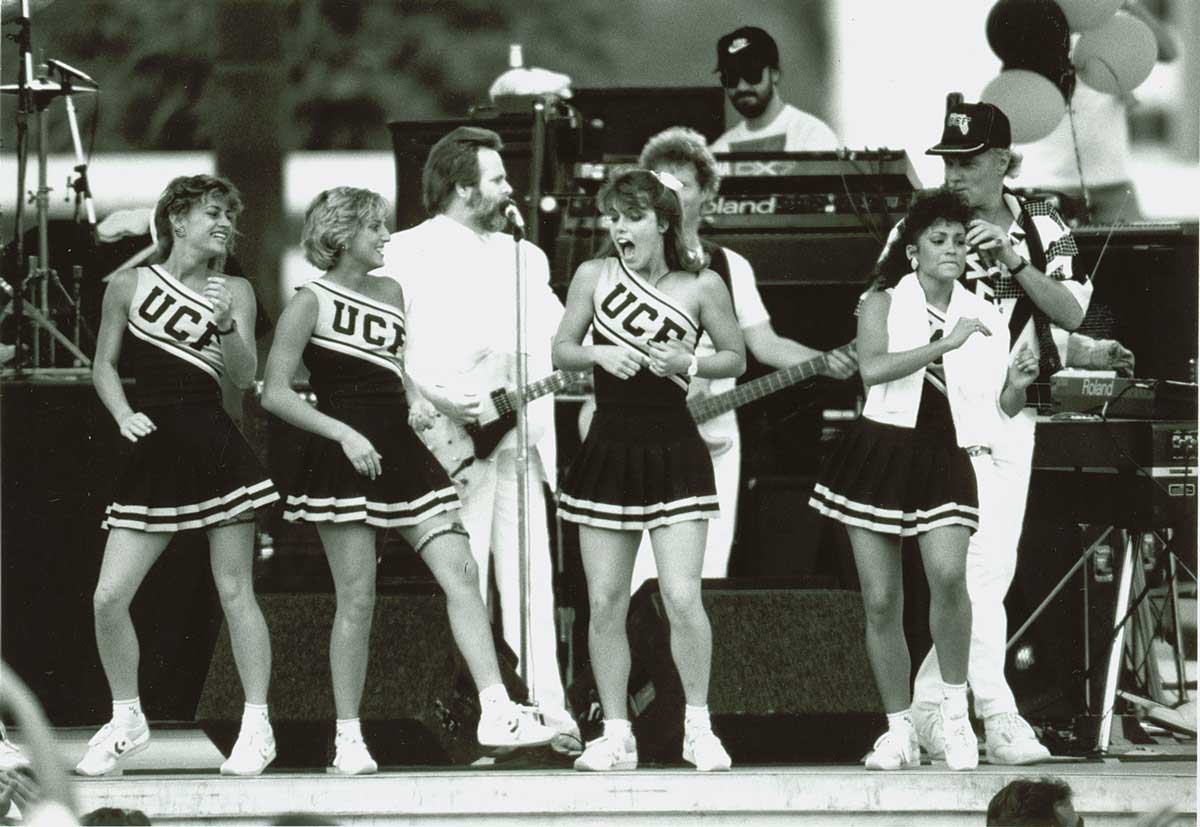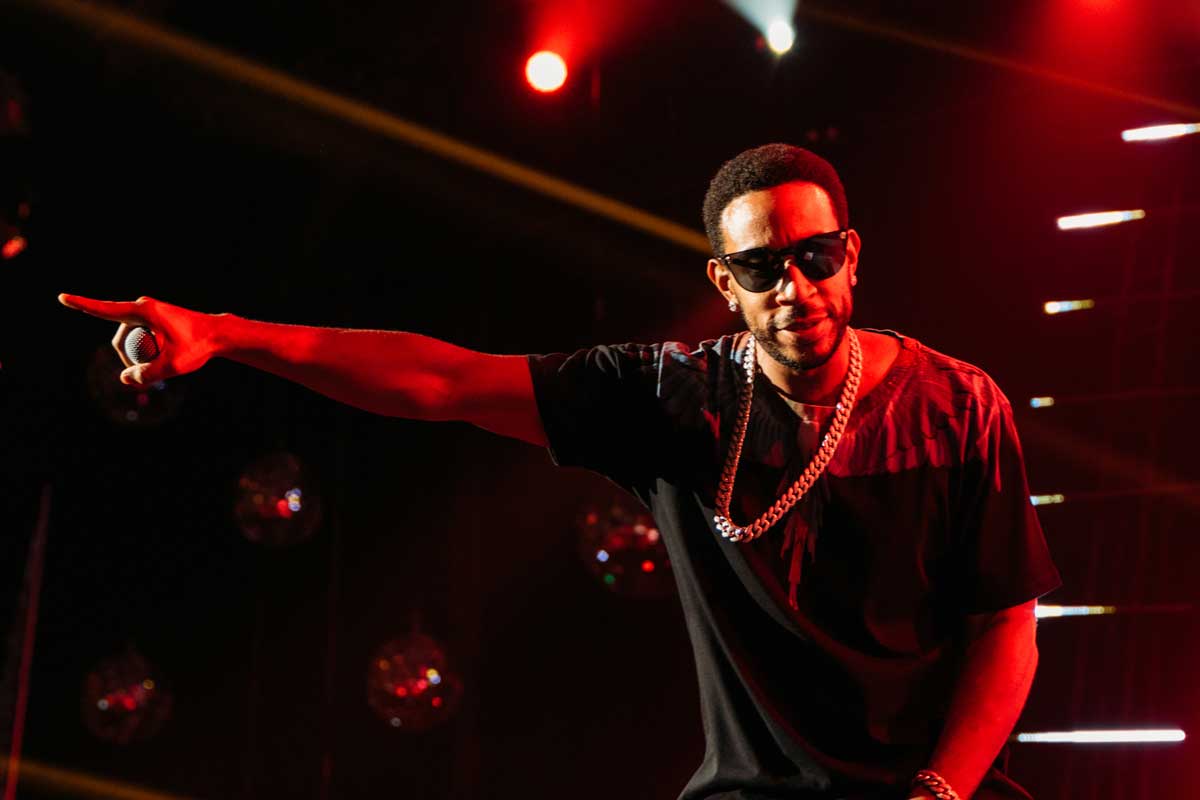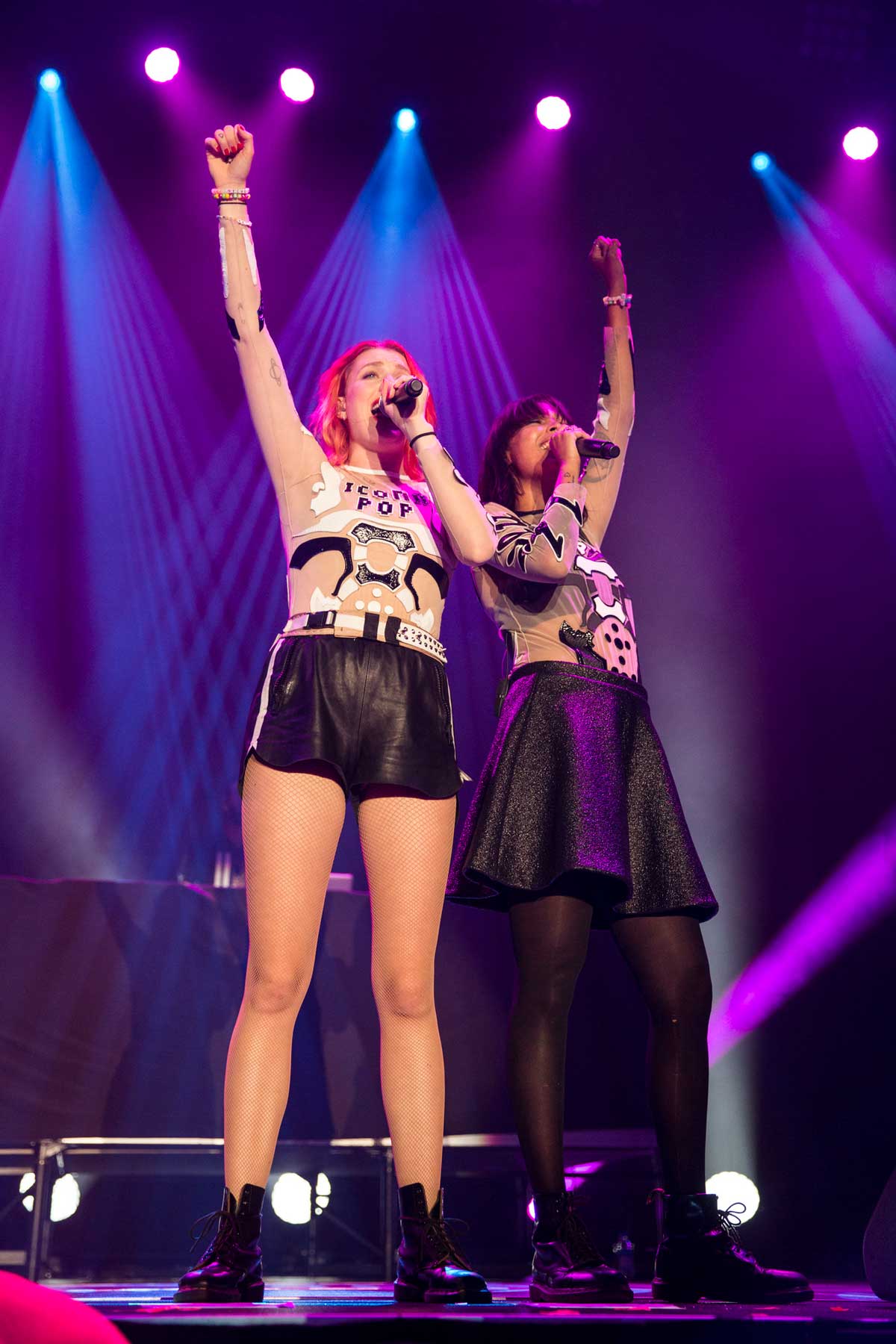 A Salute to Royalty
Patty Gray Neff '74 wrote a retrospective story about her experience as the university's first Homecoming queen in the Fall 2013 issue of Pegasus.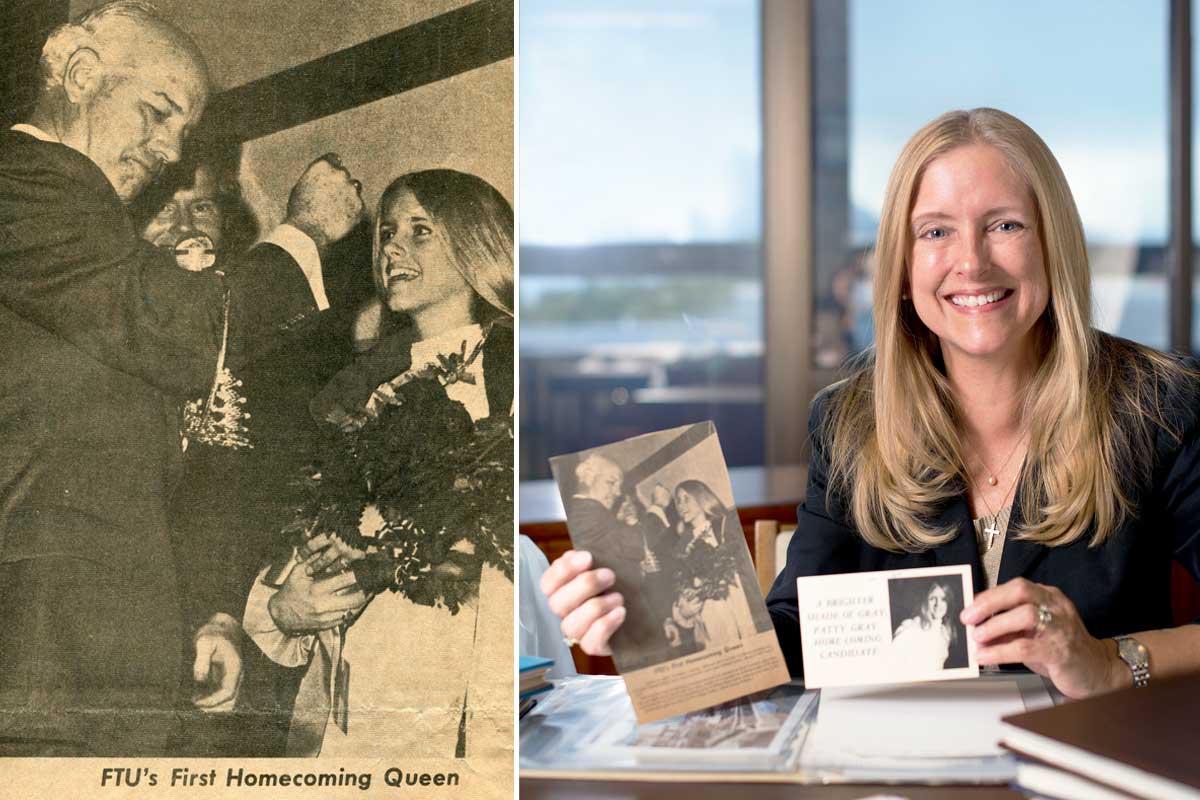 Perhaps the most memorable royalty was our 1977 Homecoming queen Rita Reutter, a 58-year-old widowed grandmother of 14. Her candidacy was covered by People Magazine, the Associated Press, NBC News and even Johnny Carson's "Tonight Show." She died in 2012 at the age of 93.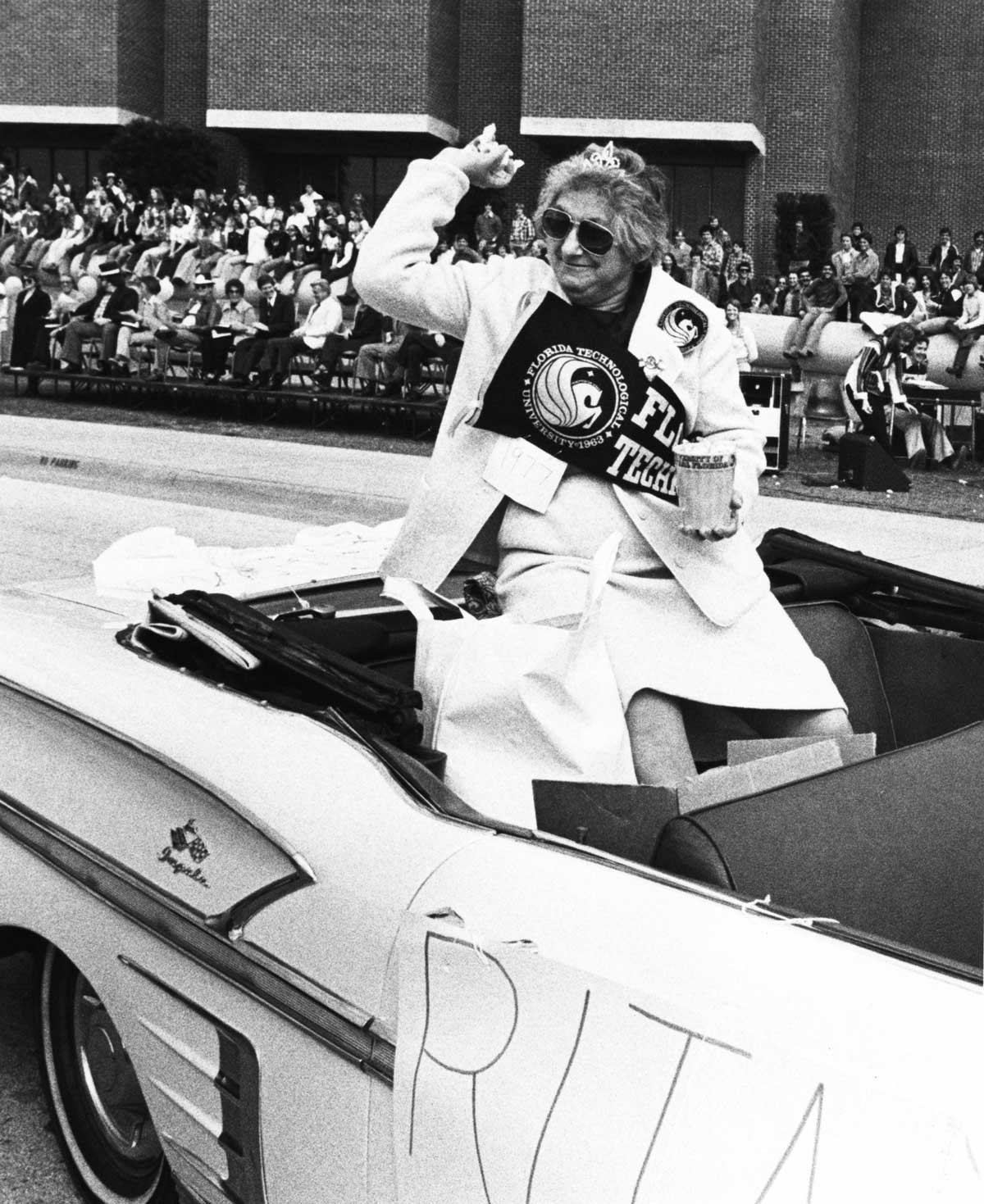 The following year, the university saw its first Homecoming king crowned: Bob Baker '78 — who transferred to UCF from Daytona Beach Community College where he also reigned as Homecoming royalty. "I ran for king mainly to show handicapped people that they can do the same thing a normal person can do. They (the handicapped) shouldn't be excluded. I think now I proved, not only to myself, but to other people on campus and in the community, that the minority can be on top," Baker said in a Feb. 10, 1978, Central Florida Future article following his victory.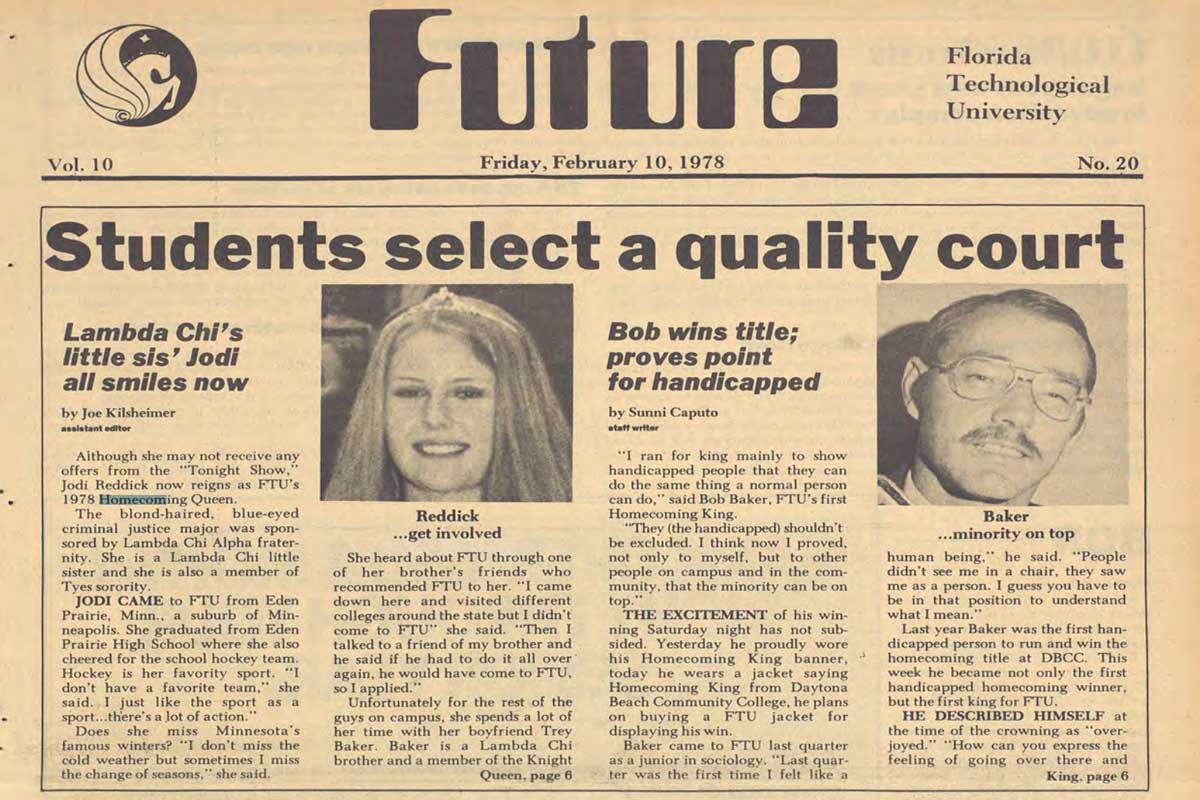 This year's Homecoming court includes:
Aundrea Perez, integrated business major
Malik Bellamy, human communication major
Nehemie Francois, marketing major
Trinity McCall-Peaks, marketing major
Jaylen Brown, finance major
Jazmine Manriquez, industrial engineering major
Geela Ramos, computer science major and Burnett Honors Scholar
Anthony Moscol, biomedical sciences major and Burnett Honors Scholar
Diamond Battles, criminal justice major
Adri-Anna Harris, environmental studies major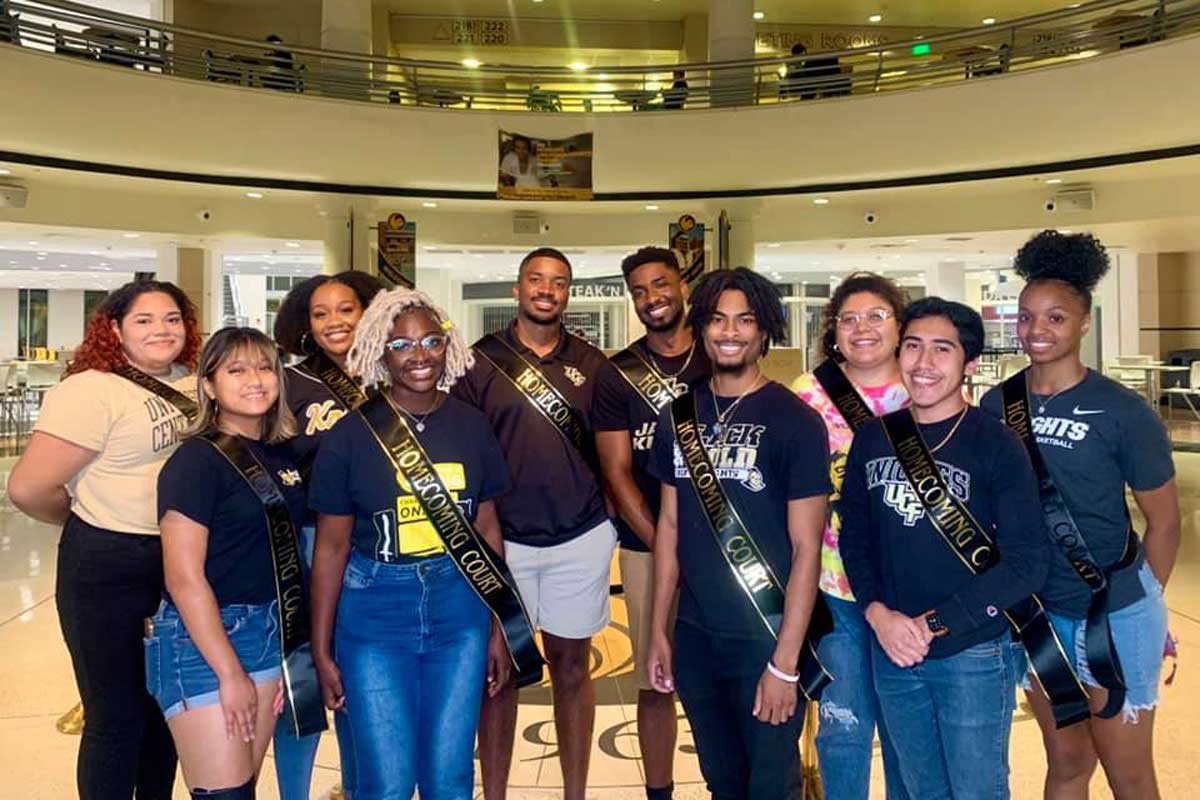 School Spirit
Homecoming week wouldn't be complete without the energy and passion of Knight Nation.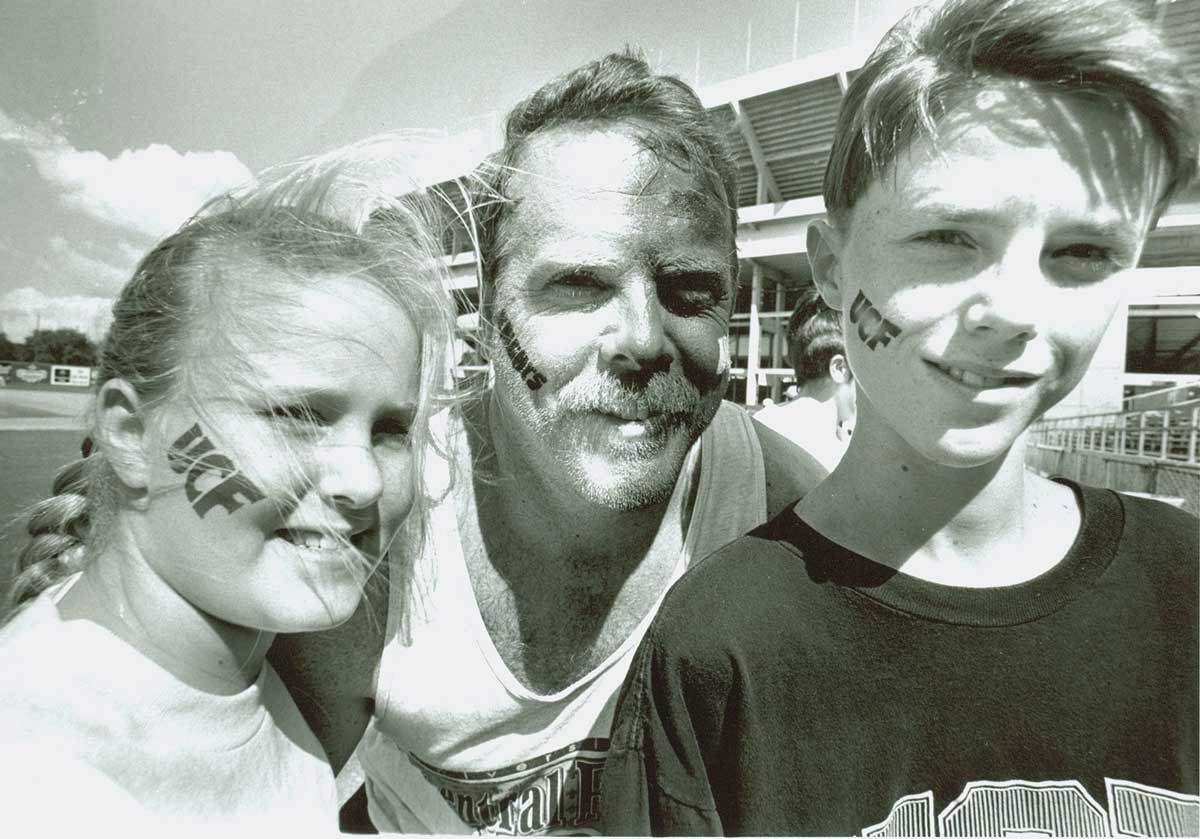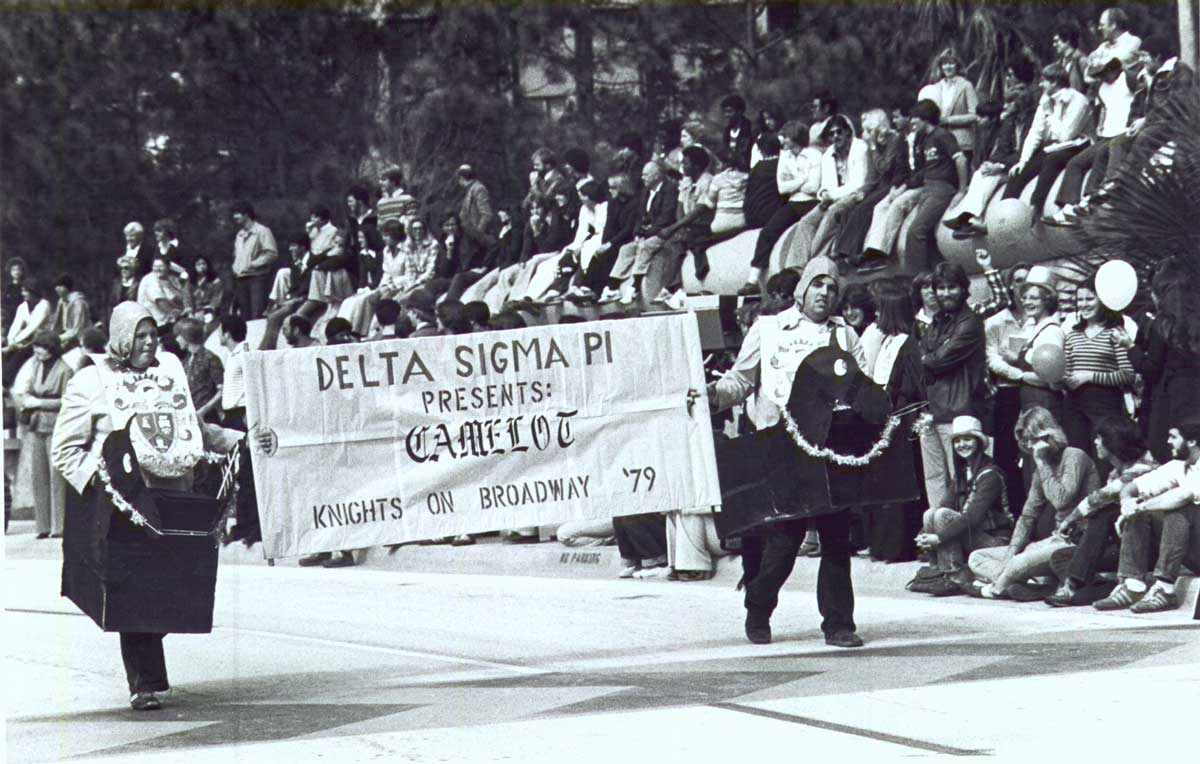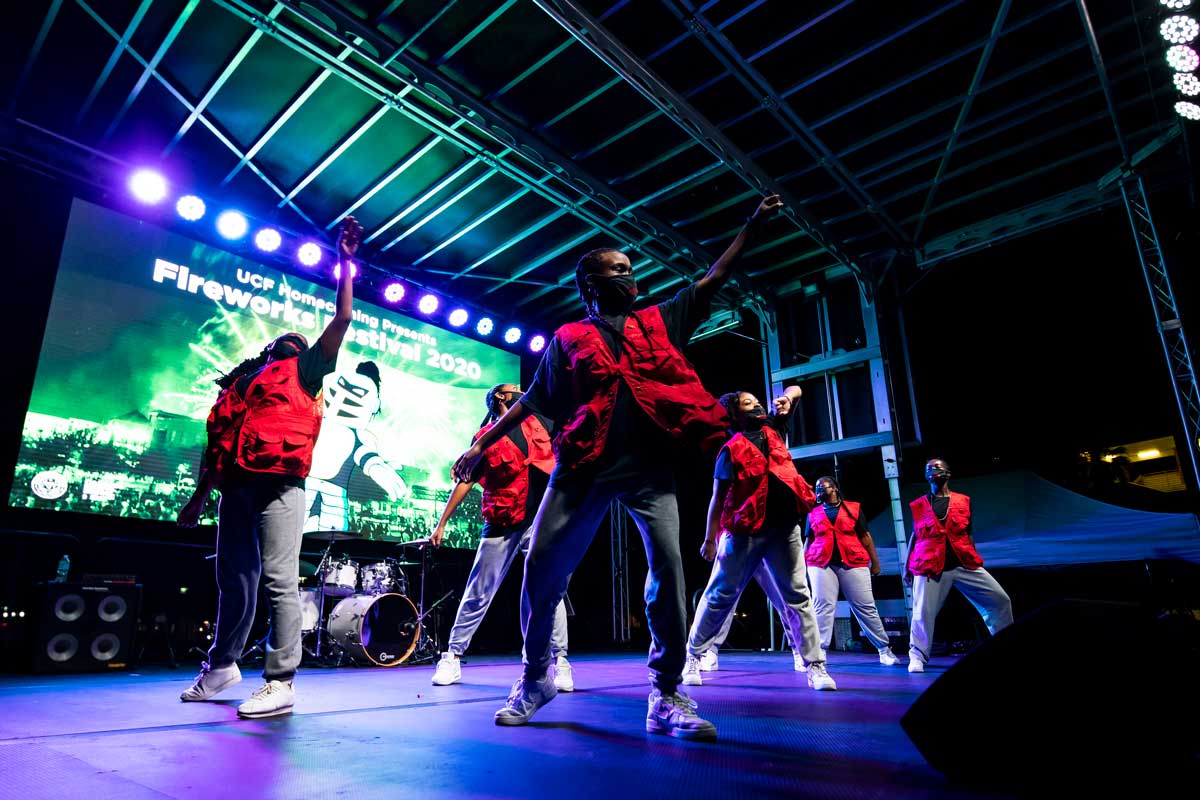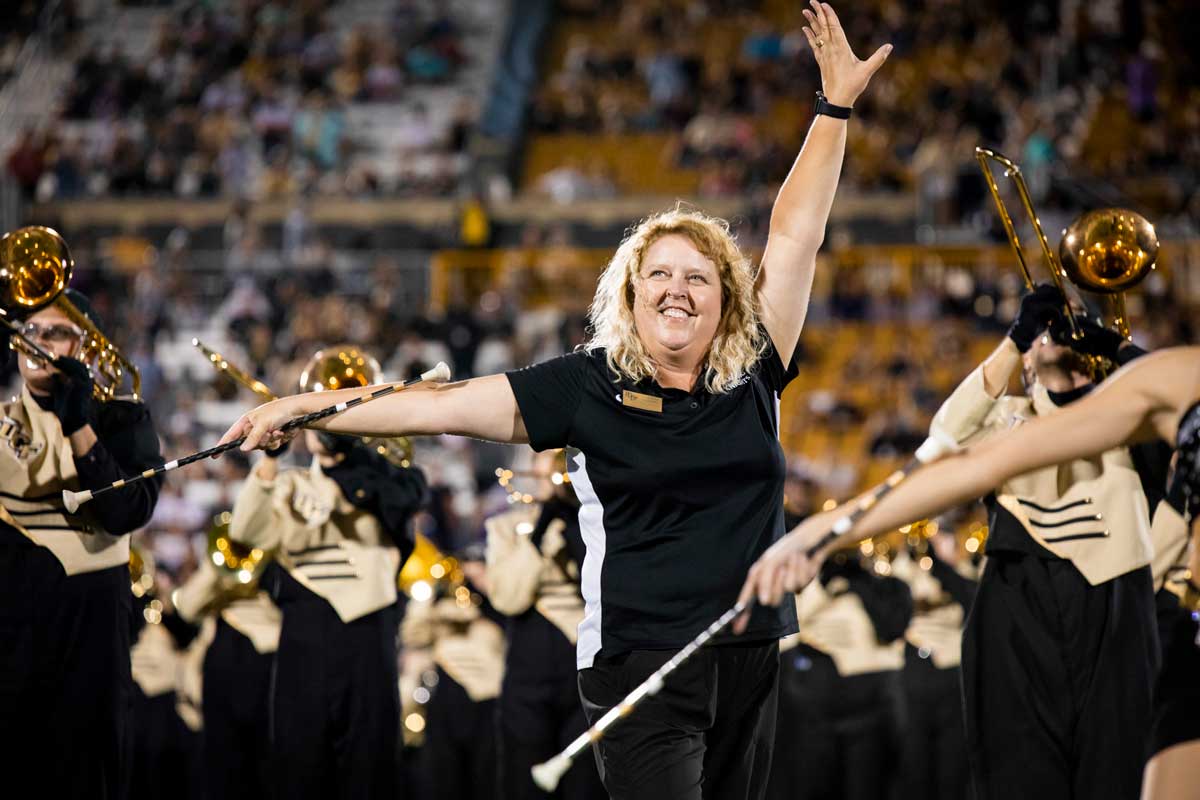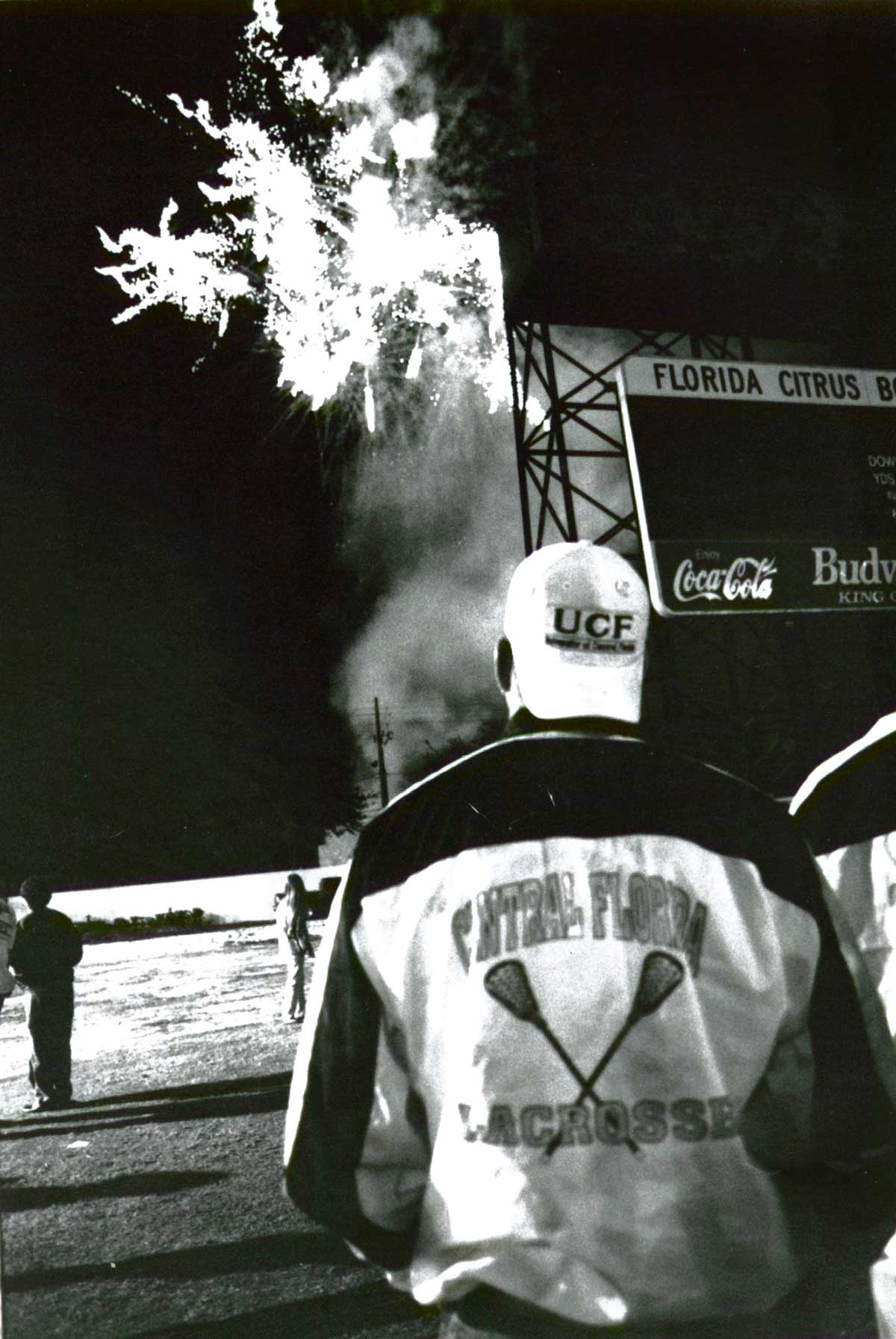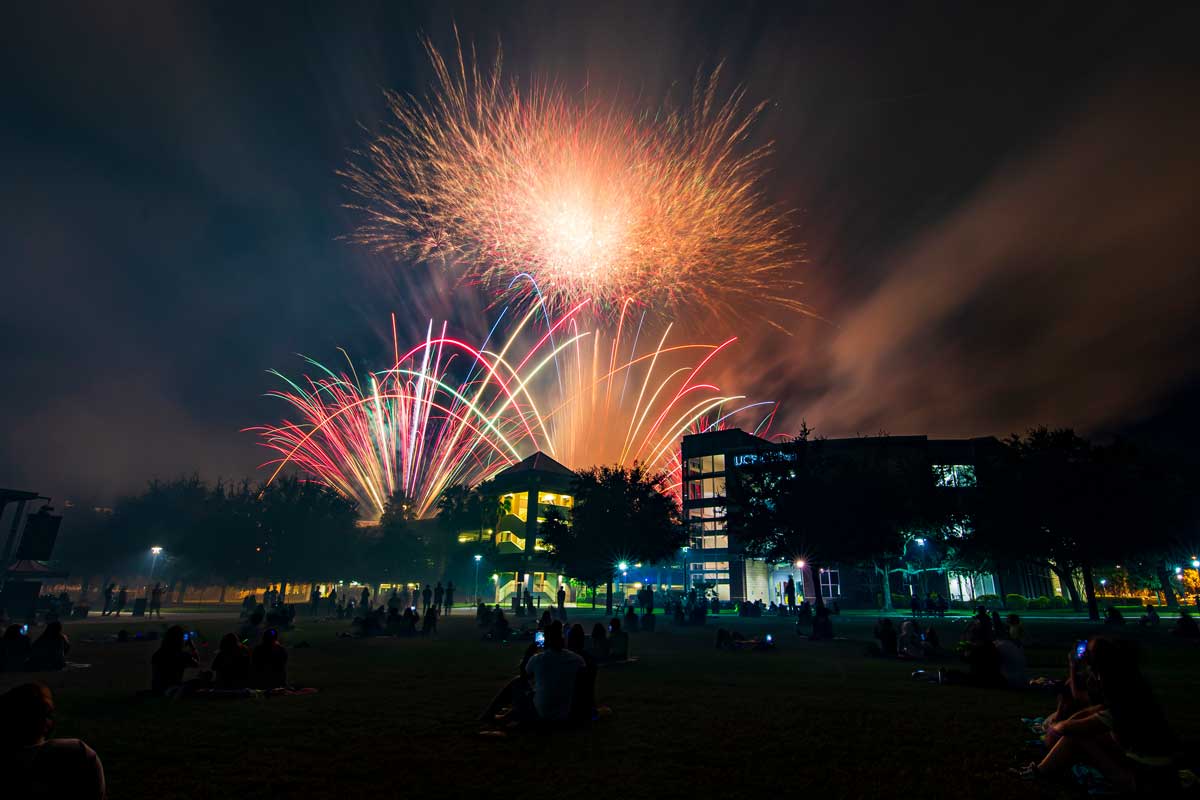 Spirit Splash
Spirit Splash, awarded Best Campus Tradition in 2011 by the National Association for Campus Activities, has been a staple of Homecoming Week since 1995. The annual pep rally celebrated its 25th anniversary at Spring Splash and will return to its true form this fall.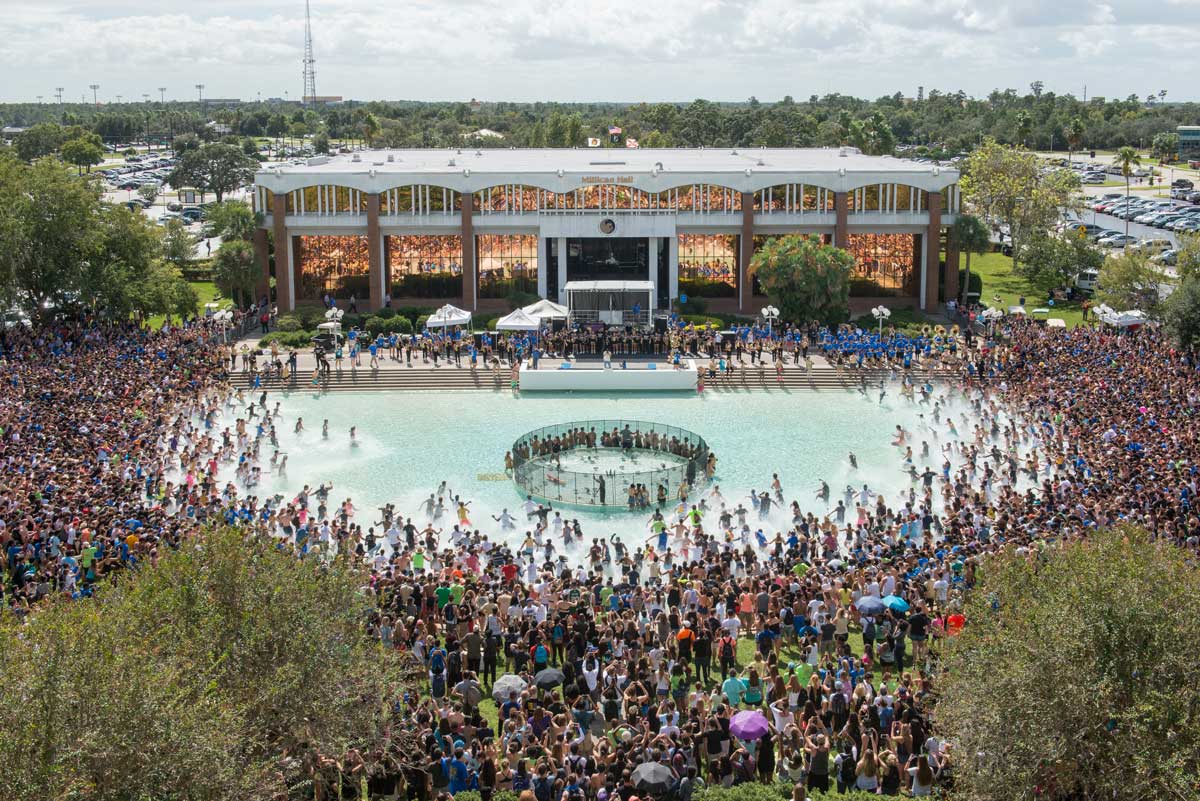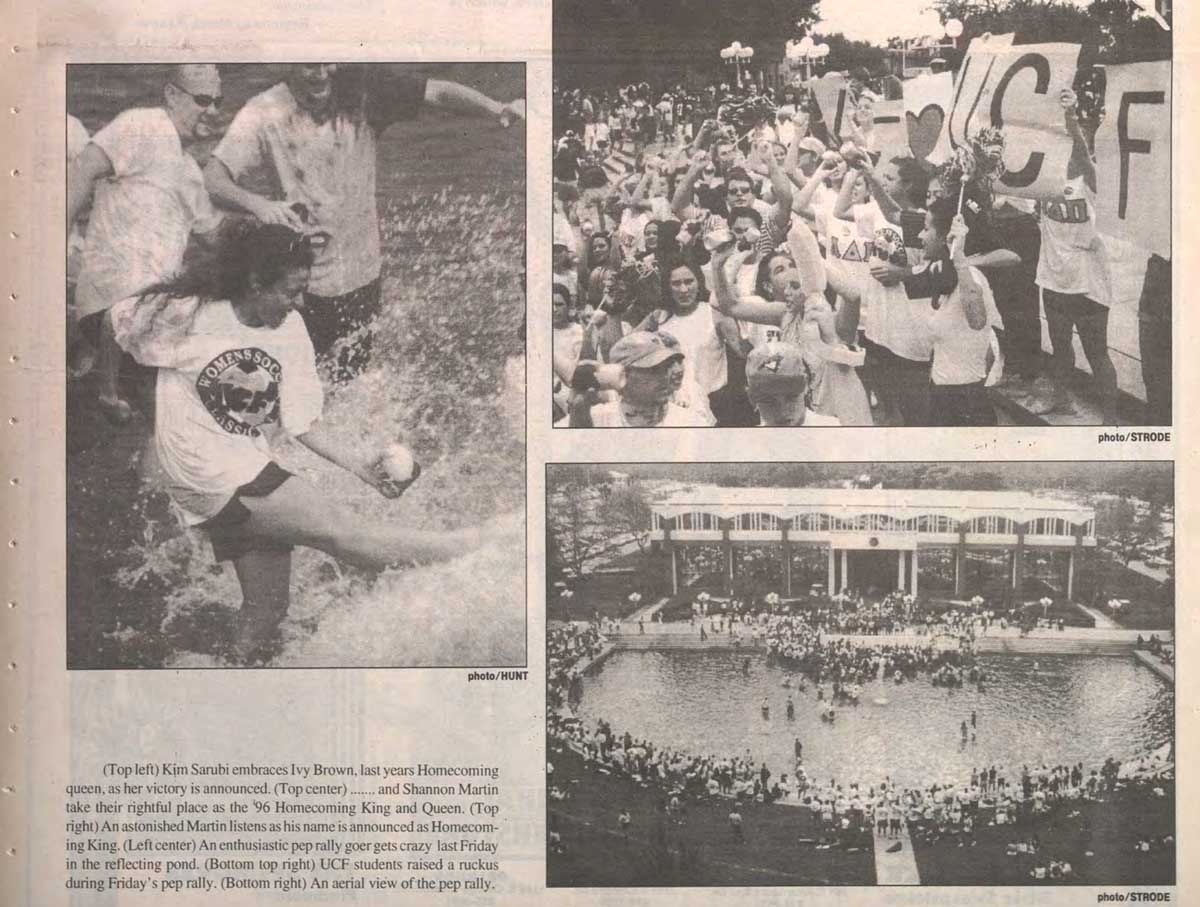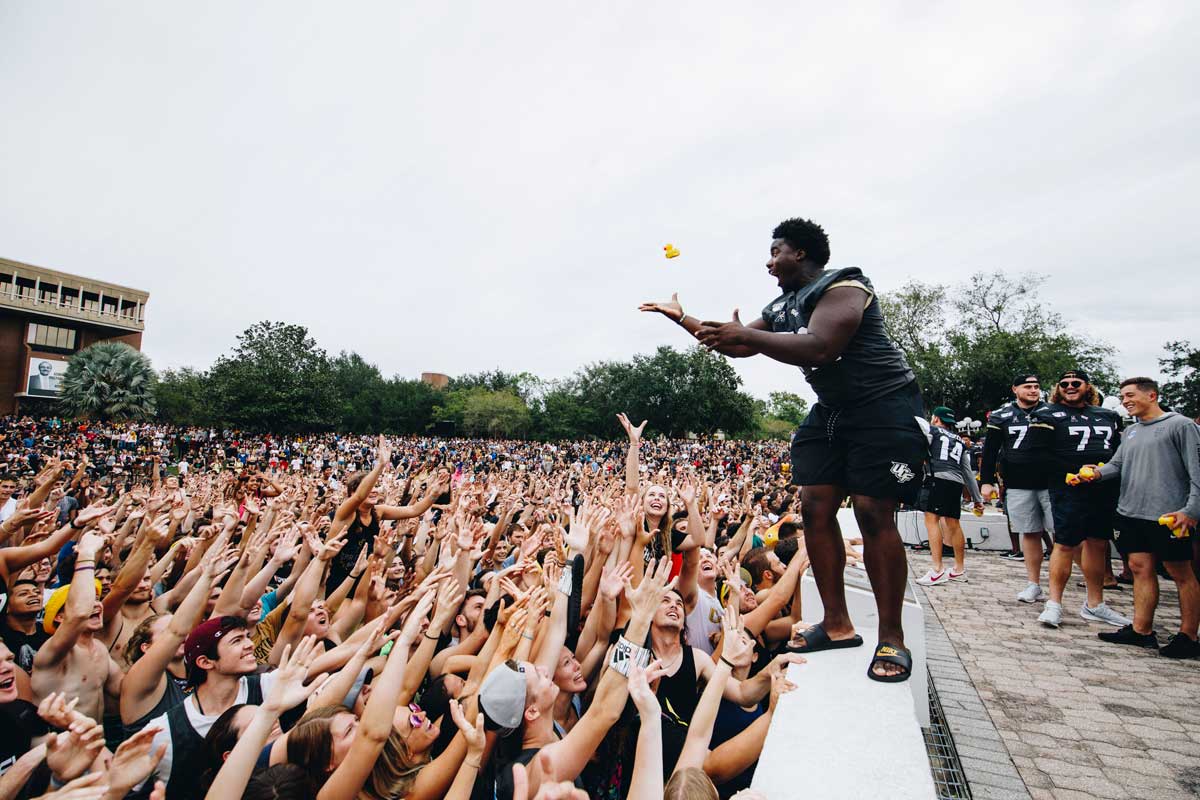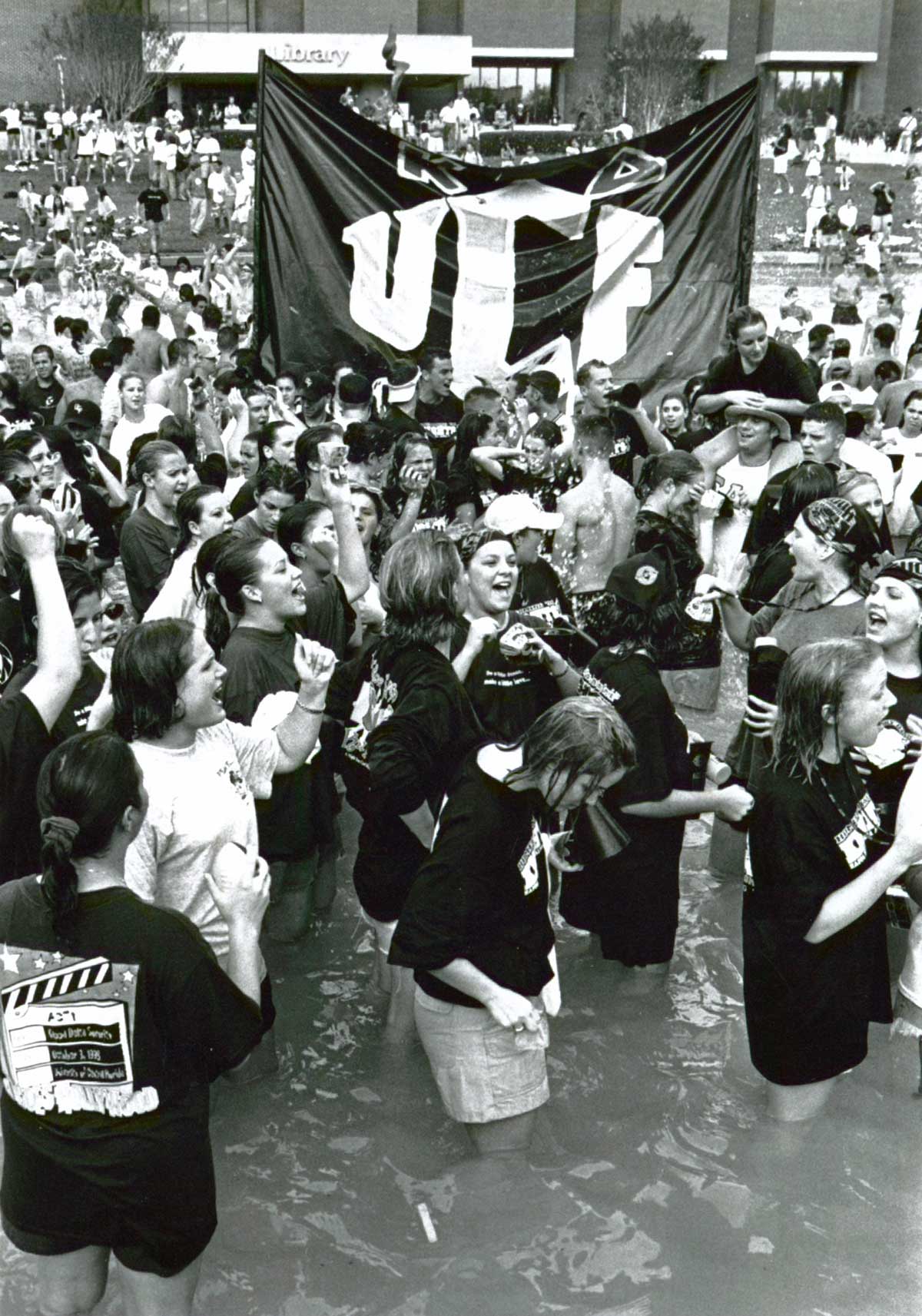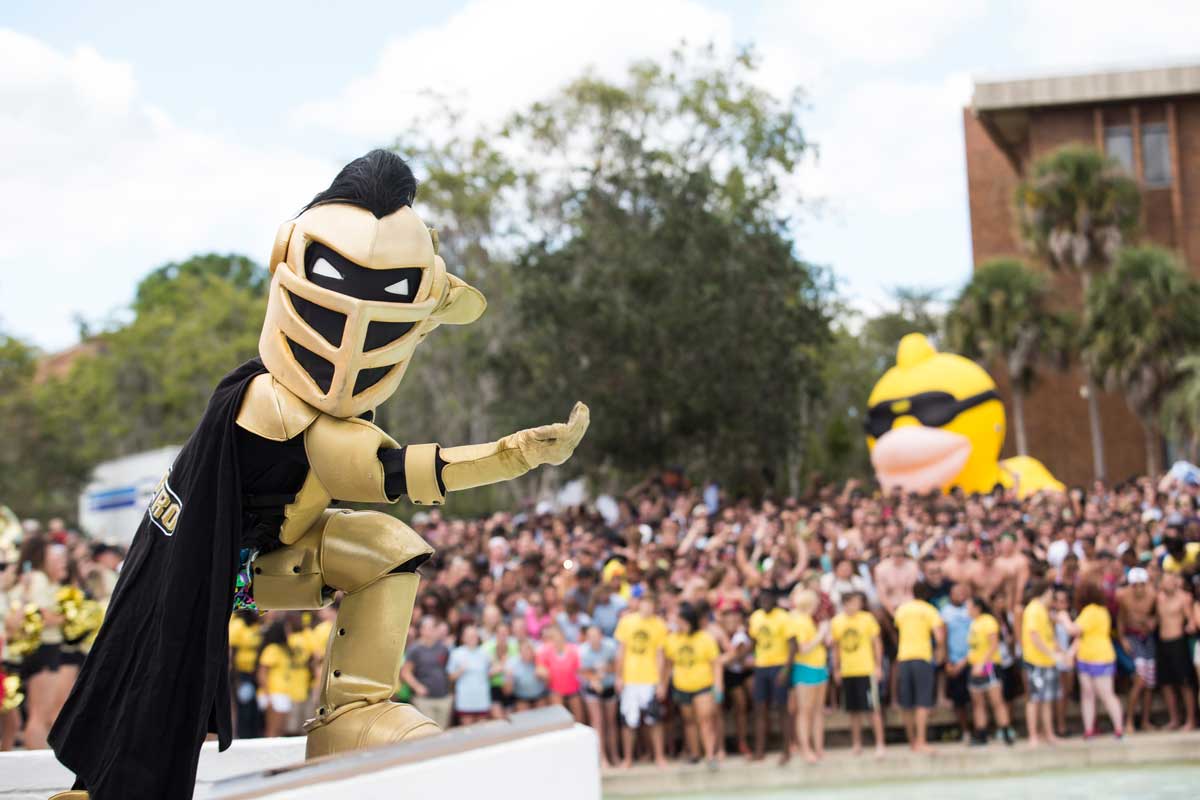 If you're looking for more information about this year's Homecoming week lineup, check out this complete guide.
Stay golden, UCF.