Program at a Glance
Program

Bachelor

College(s)

Department(s)

Office of Interdisc Studies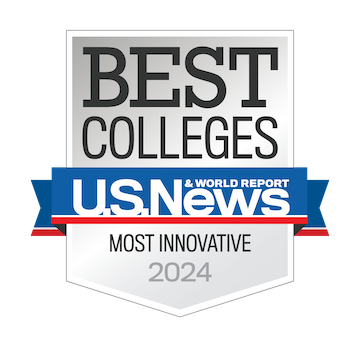 The Environmental Studies degree prepares students for a number of interesting and challenging careers. Its interdisciplinary nature provides students with tools that can be applied across a spectrum of science, social behavior, and humanities, using the strengths of the various areas. Students seeking journalistic or artistic careers will gain a scientific background by which to understand environmental science, while students going into the sciences will appreciate the social, political, and ethical dimensions of environmental actions and policy decisions.
Degree Requirements
Students who change degree programs and select this major must adopt the most current catalog.
Students must have declared an Environmental Studies major at least two semesters before graduation.
Research, Internship, and Independent study credit cannot be used in this major without approval from the Interdisciplinary Studies Advising Office and Program Director.
Co-op credit cannot be used in the major.
Students must earn at least a "C" (2.0) grade in each course required for the major.
Students must consult with an academic advisor when entering the program.
Courses designated in 1 (General Education Program) and 2 (Common Program Prerequisites) are usually completed in the first 60 hours.
Students wishing to earn an Environmental Studies degree as a double degree, double major, or second degree, must complete all advanced level core requirements and restricted electives exclusive of credits done for the other degree(s) and/or major(s), including any minors associated with that degree.
Courses taken to satisfy basic and advanced core requirements cannot be used as in the Sciences or Communication and Planning track electives.
Undergraduate
Application Deadlines
Fall

May 1

Spring

November 1

Summer

March 1
Fall

July 1

Spring

November 1

Summer

March 1
Fall

March 1

Spring

September 1

Summer

January 1
---
University of Central Florida Colleges