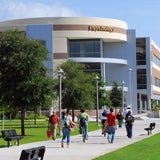 Attending UCF for my graduate training has been the best decision.

The continued growth at UCF and the dedicated focus on our place as a higher education academic institution, while maintaining close knit relationships among students and faculty is amazing to see! I love being a part of it!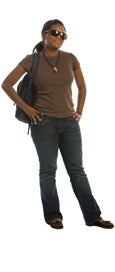 Becoming a Knight
If you're ready to apply, you're in the right place. Just make sure that you have your transcripts, recommendation letters, test scores and application fees as stated below and follow the link.
Undergraduates
If you're an undergraduate, whether you're a transfer student or a freshman, you'll need to fill out an undergraduate application. You'll also need similar documents to apply. Here's what you need to apply to UCF:
Freshmen and Transfer Students
Official high school transcripts
Official SAT or ACT scores
Official GED and TOEFL/IELTS scores, where applicable
Submission of the application essay (strongly encouraged)
Transcripts from all colleges attended
Visit the Undergraduate Admissions freshman or transfer pages for specific requirements.
When you're ready, mail your documents, or submit via the undergraduate application.
Graduate Applicants
Graduate school can be a great way to continue learning and advance both your knowledge and career. You'll need some important documents to apply, including:
Transcripts from all the colleges you've attended
Official test scores (GRE, etc.)
Submission of an entrance essay and/or statement
Your resume, including your previous research and experience
Recommendation letters
When you're ready, apply online with the graduate application.