Program at a Glance
Program

Master

College(s)

Department(s)

Tourism, Events and Attraction
$1,194.05
per credit hour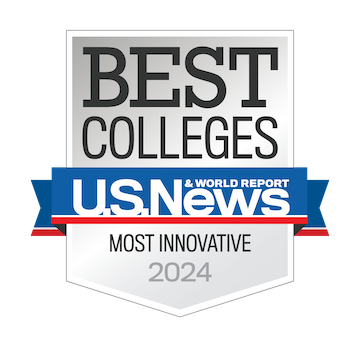 The Master of Science in Event Leadership enables students to build on their strengths and interests, broaden their knowledge of the event industry, sharpen their management, leadership, and analytical skills, and incorporate their professional and extracurricular experiences.
This program prepares students for an industry that continues to evolve. From an industry traditionally focused on logistics to one requiring a broad range of leadership and managerial skills, including strategy formulation, relationship management, marketing, and risk management, this graduate degree program is designed with this paradigm in mind. It will prepare graduates for an ever-changing and challenging field that provides tremendous economic and social benefits to communities of all sizes.
The typical Event Leadership MS candidate:
Is a professional working in a management or leadership position related to events.
Holds an undergraduate degree in event management, hospitality management, business management, or a related discipline.
Wishes to acquire advanced educational training to be competitive in the thriving event industry.
The Rosen College of Hospitality Management aims to provide students with an outstanding graduate educational experience and serve other stakeholders with continuing education, research, and service. The College is committed to UCF's goals by providing intellectual leadership through quality graduate education and international prominence by means of educational and research programs nurturing inclusiveness and diversity, with a global perspective, and partnerships with local, national, and international constituencies.
Cohort program for an immersive educational experience
Fall term start ONLY
30 Credit Hours minimum beyond Bachelor's Degree
Complete in 5 consecutive terms
Courses delivered in 7-week blocs in fall and spring terms; 6-week blocs in summer terms
Please note: Event Leadership (MS) is a fully-online program. All courses are currently online courses. Newly admitted students choosing to complete this program exclusively via UCF online classes may enroll with a reduction in campus-based fees.
International students studying outside of the USA do not require a visa to complete this program. Fully online programs are not eligible for an F-1 or J-1 student visa. Please contact the Program Coordinator to discuss admission.
UCF is not authorized to provide online courses or instruction to students in some states. Refer to State Restrictions for current information.
---
University of Central Florida Colleges