Type

Online Bachelor's

College

Arts and Humanities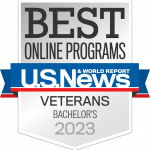 Expand your horizons with a deep understanding of contemporary issues in Latin America.
If you want to find meaningful work in diverse populations, establish an exciting career and cultivate your passion for making a positive impact, a bachelor's degree in Latin American studies may be for you. With this degree, you'll gain insight into dynamic, growing and increasingly influential cultures within the Western Hemisphere.
When you study this field, you'll immerse yourself in topics such as popular culture, political economy, human rights, nationalism, migration and more. In addition, you'll gain proficiency in a foreign language such as Spanish or Portuguese that will carry you far in your schooling and career.
Through UCF Online, we'll tailor your degree to your goals through a variety of available electives in anthropology, history, art history, English, humanities, Latin American geography and culture, politics, modern languages and communication. You may also choose to create an even richer experience through a capstone project or by studying abroad. Get started today.
Related Online Programs
Career Opportunities
advisor
analyst
program coordinator
program specialist
project manager
research analyst
teacher