What to Expect from UCF Online?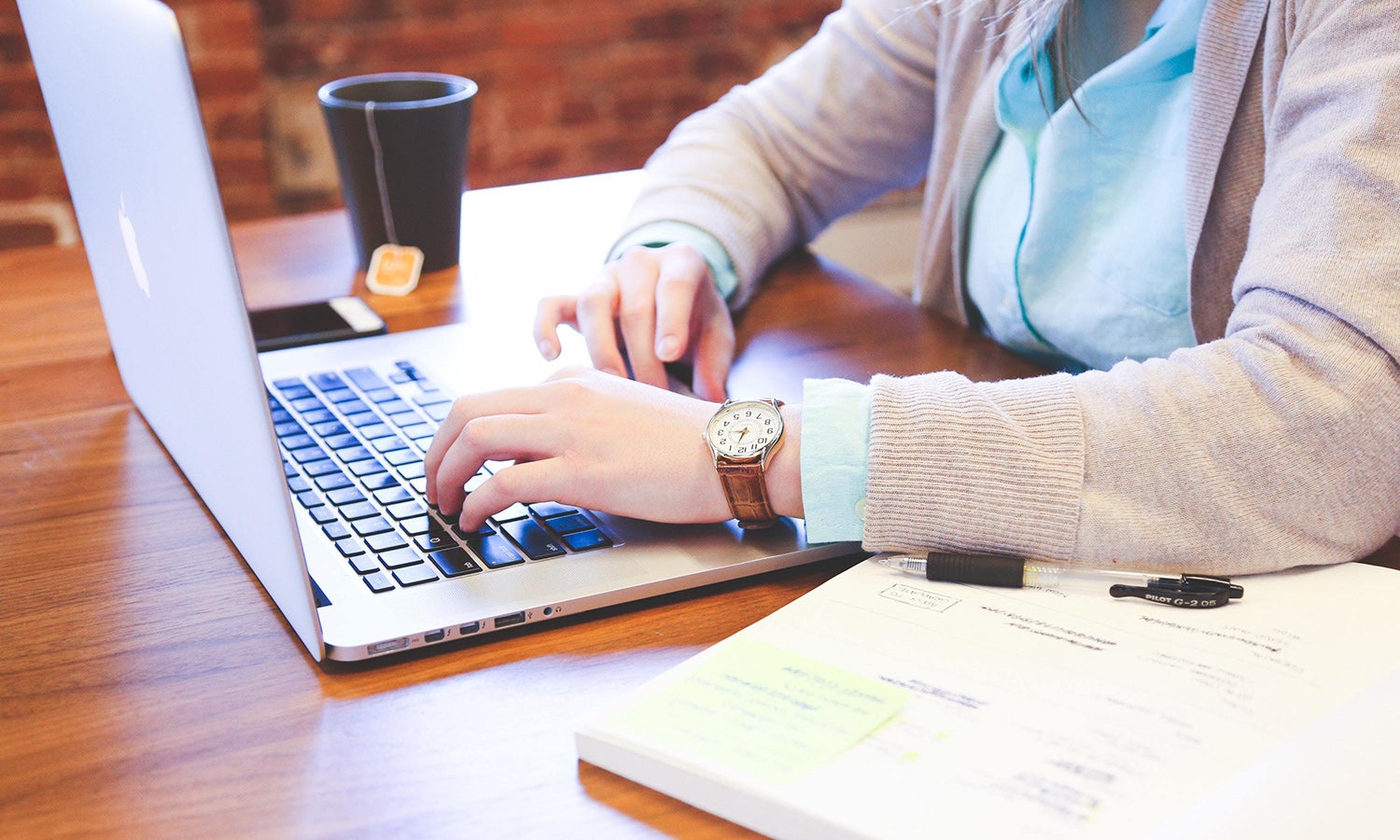 UCF Online is a great way to earn a high-quality, convenient and affordable degree without needing to set foot on campus. You can complete your college education without it interfering with your work and personal life. You decide what your schedule will be like, and you have the control to adjust classes accordingly.
UCF is accredited by the Southern Association of Colleges and Schools Commission on Colleges, so you can feel confident knowing that the degree you're earning through UCF Online is accredited and nationally recognized, too. But you likely have questions that go beyond awards and accreditations. Here we've outlined some of the things you need to know and should expect from UCF as an online student.
How to Get Started
Apply to UCF Online: Applying to UCF Online is quick and easy — and online, of course. After you select your major, connect with our Online Connect Center. An assigned enrollment coach will help you with each step throughout the application process. Once you complete and submit your online application, you'll be asked to send in some required documents, such as your high school transcript and SAT/ACT scores. For complete details visit the UCF Online admissions website.
Stay Connected: Once you've applied and are admitted to UCF, you'll need to check your Knights email, Webcourses and myUCF accounts regularly. This is how professors, advisors and other campus departments will contact you.
Determine How to Pay for College: Exact tuition varies depending on your major, transfer credits and residency status. For a breakdown of current rates, visit the Student Account Services site. UCF Online students are eligible for financial aid and may be able to secure other financial support through grants and scholarships.
Register for Classes: Check the Academic Calendar to see when enrollment begins. Your specific enrollment date and time will be posted on myUCF. And don't worry about picking the right classes at the right time — an enrollment coach will help you navigate the registration process.
---
What to Expect from Your Online Classes?
Before your first day of class, you should know what to expect from the experience and what's expected of you. The requirements for each course are varied, but online students have the same academic responsibilities as on-campus students. These include completing assigned readings, group discussions and individual assignments, such as projects, papers, case studies, and mid-term and final exams.
Here are some other course-related things you should know:
Plan your time: For every course you're enrolled in, you should plan to spend about 3 hours on assignments each week. This is just an estimate to help you plan your course load and balance it with your work or life schedule, but it's a good starting place.
Communicate with your instructors: You should start communicating with your professor early on and ask questions frequently, just as if you were raising your hand in a classroom. You'll find your instructors' office hours and preferred method of contact in your syllabus. Typically, you'll receive a response from them within 24 to 48 hours.
Estimate how long to finish your degree: This depends on what program you're in, how many transfer credits you have, how many credits you take per semester and your course performance. You can review the program catalog to determine this , but your success coach can also go over this and your degree audit to estimate when you might be able to graduate.
---
What Support is Available for Online Students?
Knowing what support services and resources can help you perform your best in your online classes. Some of the support you can expect to find at UCF and through UCF Online include:
Success coach: Your UCF Online Connect Center success coach is your first point of contact for locating resources and creating effective strategies to help you succeed.
Academic advisors: Academic advisors can help answer questions about your program, courses, schedule and more.
Campus access: As a UCF Online student you have access to on-campus and online libraries, along with your program's department, advisors and instructors that offer walk-in office hours. However, it is important to note that UCF Online students have some campus-based restrictions since their tuition excludes certain activities fees. For instance, online students do not have access to use the Recreation and Wellness Center. If you have questions about what you can and can't access you can contact a success coach.
Campus activities: UCF hosts numerous events throughout the year that are open to the public, including online students. Stay up to date on activities that interest you by following UCF's official Facebook, Instagram and Twitter accounts.
IT Support: Once admitted, UCF Online also provides students with program academic advisors and UCF IT Support.
Veterans support: UCF's Veteran's Academic Resource Center can help veterans find out more about benefits they may qualify for.
Other services: For more information about what support services are available for online students, check out the Online Student Guidelines.
---
So What's Next?
Earning your bachelor's, master's, doctorate, or graduate certificate through UCF Online means you can expect a top-notch education with a support system rooting for you from application to graduation. Once you've explored our programs, connected with a coach and decided you're ready to start your journey, you'll be ready to apply and become a UCF Knight.