UCF's commencement ceremonies will take place from Thursday, May 2, to Saturday, May 4, at Addition Financial Arena (formerly CFE Arena).
This semester's expected graduates will have earned about 6,940 bachelor's degrees, 1,240 master's degrees and 130 doctorates. The university has awarded 335,011 degrees since classes began in 1968. This year, the university will award its 50,000th degree as a result of the DirectConnect to UCF program, which guarantees admission to UCF for graduates of six state colleges; and award its first certificates to students with intellectual disabilities who would not otherwise have access to post-secondary opportunities.
This graduation guide provides information on ceremony schedules, tickets, arena entry policies, live streams, parking and campus road closures, ceremony speakers, accessibility information and social media opportunities.
UCF Ceremony Schedule
Graduates should arrive dressed in their caps and gowns by 7:30 a.m. for morning ceremonies and by 1 p.m. for afternoon ceremonies.
Thursday, May 2
9 a.m. Ceremony: College Business, College of Graduate Studies, College of Undergraduate Studies
2:30 p.m. Ceremony: College of Engineering and Computer Science, College of Nursing, College of Optics and Photonics
Friday, May 3
9 a.m. Ceremony: College of Sciences
2:30 p.m. Ceremony: College of Community Innovation and Education
Saturday, May 4
9 a.m. Ceremony: Rosen College of Hospitality Management, College of Arts and Humanities
2:30 p.m. Ceremony: College of Health Professions and Sciences, College of Medicine
Graduates may keep their cap and tassel, but all rented gowns must be returned to the Barnes & Noble bookstore near the arena by 5 p.m. of their graduation day.
Please visit commencement.ucf.edu/2019/spring/schedule for more detailed information.
Tickets, Arena Policies and Live Stream
Tickets
Graduating students received up to five tickets for their guests when they picked up their cap and gowns. Each guest, including children and infants, entering the arena is required to have a ticket for the ceremony. Basically, all humans need a ticket to enter Addition Financial Arena.
Arena Policies
Addition Financial Arena does not allow backpacks of any kind or bags larger than 12x6x12 inside the arena. Guests who bring backpacks or large bags will be asked to return them to their car before entering the building.
A security check will be conducted for all guests and graduates entering the arena, and guests should anticipate long lines and wait times, so plan to arrive 90 minutes prior to the ceremony. Guests interested in sitting together should arrive together.
Live Stream
Guests who do not have tickets for Addition Financial Arena seating will have the opportunity to view a live telecast of the ceremony at the
UCF FAIRWINDS Alumni Center
and the
Student Union
. Seating is available on a first-come, first-served basis.
A live stream of each ceremony, which is closed caption, is also available on UCF's YouTube channel.
Traffic and Parking
Please anticipate road closures and traffic delays on campus to commencement ceremonies for UCF and local colleges/high schools throughout the month of May at Addition Financial Arena (formerly CFE Arena). Doors will open 90 minutes before the start of each ceremony.
Please review the following ceremony times, traffic alerts and best practices for parking while visiting campus.
University/Colleges
Attendees for the following ceremonies and others on campus should expect traffic delays and large crowds. Gemini Boulevard in front of Addition Financial Arena between East and West Plaza Drives will be closed for most of each day due to the ceremonies.
Traffic flow patterns will be interrupted and access to areas around Addition Financial Arena will be limited during the traffic exit after each event. These exit changes are made for the safety of graduates, faculty and staff members, and commencement ceremony guests.
Graduates and guests with mobility impairments should park in Garage D. Free parking for all guests is available in the garages surrounding Addition Financial Arena. More information about parking is available here: parking.ucf.edu/maps.
Date | Ceremony Time | University/College
April 30 | 7 p.m. | Seminole State College
May 1 | 5 p.m. | UCF Nursing (The Venue at UCF)
May 2 | 9 a.m. and 2:30 p.m. | UCF
May 3 | 9 a.m. and 2:30 p.m. | UCF
May 4 | 9 a.m. and 2:30 p.m. | UCF
Central Florida Area High Schools
Commencement attendees and others on campus should expect traffic delays and road closures during the following ceremony times.
Road closures will occur on Gemini Blvd between North Orion Boulevard and West Plaza Drive. Closures will start approximately two hours prior to each ceremony and end about three hours following the start time.
Recommended parking for graduation attendees will be in garages D and H. Students, faculty and staff may park in garages and parking lots designated by their parking permits. More information about parking is available here: parking.ucf.edu/maps.
Date | Ceremony Time | High School
May 16 | 7 p.m. | Tavares
May 17 | 7 p.m. | Lake Minneola
May 18 | 9:30 a.m. and 3 p.m.| East Ridge and South Lake
May 20| 9 a.m., 3 p.m. and 7:30 p.m. | Hagerty, Bishop Moore and East River
May 21 | 9 a.m., 2 p.m. and 7:30 p.m. | Lyman, Lake Howell and Boone
May 22 | 9 a.m., 2 p.m. and 7:30 p.m. | Lake Brantley, Oviedo and Edgewater
May 23 | 9 a.m., 1:30 p.m. and 6 p.m. | Lake Mary, Winter Springs and Seminole
May 24 | 9 a.m., 4 p.m. and 8 p.m. | Florida Virtual, Lake Nona and Olympia
May 25 | 9 a.m., 2 p.m. and 7 p.m. | West Orange, Wekiva and Ocoee
May 28 | 2 p.m. | University
UCF Ceremony Speakers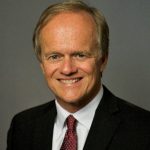 William Yeargin
President and CEO of Correct Craft and a UCF trustee
May 2 at 9 a.m. – Commencement ceremony for students in the College of Business, College of Graduate Studies and the College of Undergraduate Studies
Yeargin oversees the 93-year-old marine-industry company with manufacturing plants across the United States and distribution into 70 countries.
Under Yeargin's leadership, Correct Craft has won all the industry's major awards, including Boat of the Year, Most Innovative Product, and many others. He has personally been presented with many of the marine industry's most prestigious honors, including his 2016 selection as Boating Industry's "Mover and Shaker of the Year." Florida Trend magazine recognized him as one of Florida's most influential business leaders.
He has served on numerous for-profit and nonprofit boards, including as a UCF trustee since 2016.
Yeargin studied at both Harvard Business School and the Massachusetts Institute of Technology. He earned a bachelor's degree in accounting, an MBA, and is a certified public accountant.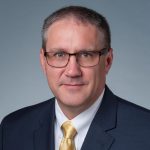 Frank A. St. John '87 '91MS
Executive vice president of Missiles and Fire Control for Lockheed Martin Corp.
May 2 at 2:30 p.m. – Commencement ceremony for the College of Engineering and Computer Science, College of Nursing, and College of Optics and Photonics
During his 30-plus years with Lockheed Martin, St. John has held numerous leadership positions, including previously as executive vice president and deputy of programs for the company's Missile and Fire Control.
MFC develops and manufactures missile, rocket and energy systems and provides technical services and logistics support for military customers that include the U.S. Army, Navy, Air Force, Marines, Special Operations Forces and dozens of nations. Commercial programs include products and services for the global civil nuclear-power industry, microgrids, renewable energy solutions and energy storage.
St. John earned bachelor's and masters' degrees in electrical engineering from UCF.
Georgia Lorenz
President of Seminole State College of Florida
May 3 at 9 a.m. – Commencement ceremony for the College of Sciences and recognition of the 50,000th degree for a DirectConnect to UCF student
Lorenz was named president of Seminole State in August after previously serving as vice president of academic affairs at Santa Monica College in California, where she oversaw the college's instructional programs, including curriculum, 21 academic departments, satellite campuses, learning resources, distance education, continuing education and health sciences.
Since moving to Central Florida, she has been active in building relationships with educational and business leaders and engaging with faculty, staff, students and the community. She is personally involved with foster youth and is committed to open college access, ensuring high-quality education is available to all students, including those from economically and socially disadvantaged backgrounds.
Lorenz earned a doctorate in educational policy, planning and administration at the University of Southern California. She holds a master's degree in education and social policy from Northwestern University and a bachelor's degree in English from Stanford University.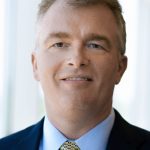 Paul F. Browning
President and CEO of Mitsubishi Hitachi Power Systems Americas
May 3 at 2:30 p.m. – Commencement ceremony for the College of Community Innovation and Education and presentation of certificates for Inclusive Education Services students
Browning oversees all western hemisphere business activities for the international company headquartered in Central Florida. He has global leadership experience in distributed and central power generation, as well as in North American oil and gas operations. He has worked in the United States, Canada, Mexico and Germany and has commercial experience around the world. He has also served on the board of directors of eSolar and Fuel Cell Energy.
Browning holds a bachelor's degree in metallurgical engineering and materials science from Carnegie Mellon University, and a master's degree in materials engineering from Rensselaer Polytechnic Institute.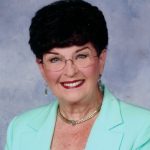 Judy Duda
Music and performing arts advocate
May 4 at 9 a.m. – Commencement ceremony for the College of Arts and Humanities and the Rosen College of Hospitality Management
Judy Duda has had a 25-year relationship with the UCF Symphony Orchestra and served as chairman of the executive council for the dean of the College of Arts and Humanities for more than a decade. She will be presented at the ceremony with an honorary UCF doctorate of humane letters because of her support of university programs through the years.
In her involvement with the orchestra, she helped provide a venue and financial support through the years for more than 50 performances of the St. Luke's Concert Series, which she founded in 1993 and directed until her recent retirement. She also endowed a scholarship for string students.
She graduated from Concordia University, which led to a lifetime of service at St. Luke's Lutheran Church in Slavia and Central Florida. She has served on numerous local, state and national boards to further her goals of education, arts, social ministry and history. In recent years, she co-authored a book celebrating the centennial of St. Luke's and created a large digital collection that can be accessed on the Central Florida Memory website.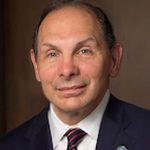 Robert A. McDonald
Former secretary of Veterans Affairs
May 4 at 2:30 p.m. – Commencement ceremony for the College of Health Professions and Sciences and the College of Medicine
McDonald served as the eighth secretary of the VA under President Barack Obama. Previously, McDonald was chairman, president and CEO of the Procter & Gamble Co. Under his leadership, P&G recalibrated its product portfolio and expanded its marketing footprint by adding nearly 1 billion people to its global customer base.
McDonald graduated from the U.S. Military Academy at West Point and earned his MBA from the University of Utah. He is an Army veteran and served with the 82nd Airborne Division.
Accessibility Information
Those with state disability parking permits may park in Garage D.
Graduates who use a wheelchair, motorized scooter, service animal, walking cane, white cane, sign language interpreter, or assistive listening devices, have hearing or visual impairments, or need special accommodations should contact Student Accessibility Services at 407.823.2371 in advance to make special arrangements.
Guests with mobility impairments should use the main entrance of Addition Financial Arena. An elevator is located on the west side, to the left upon entering the main door of the lobby, to access seating areas. However, wheelchairs are not provided at Addition Financial Arena; guests must bring their own.
An American Sign Language interpreter and reserved seating will be provided at UCF commencement ceremonies. Closed captioning is also provided on large screens near the stage. Assistive listening system receivers are available at Guest Relations, located on the main concourse level at the arena. Contact Student Accessibility Services at 407.823.2371 to arrange reserved seating.
Social Media
When sharing their milestone and big day with the world, graduates are encouraged to tag their social media photos and videos with #UCFgrad. Remember to be courteous and conscious about your photo opportunities around campus. Please clean up any props you may use for your photos, and under no circumstances should glitter be used on campus, especially in the Reflecting Pond.
Students who decorate their caps can enter a contest sponsored by UCF Alumni to win some UCF swag. The deadline to enter is April 30 at 11:59 p.m. Learn more about the contest entry requirements at ucfalumni.com/gradcapcontest.
You can also submit a request to the official UCF graduation Spotify playlist — the perfect soundtrack for celebrating.