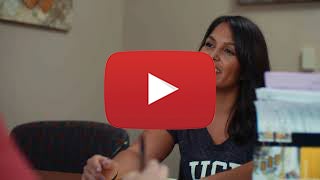 Happy Thanksgiving from the University of Central Florida. Here are the important updates from the Office of Undergraduate Admissions for November 2019.
Our office has received an unprecedented number of applications in the past few weeks. Just over 12,000 applications alone were submitted in the few days preceding November 1st. And while the level of enthusiasm for UCF is welcomed and very much appreciated, the result is a longer than normal processing time for all application materials. So just what can students expect during this high volume period? It depends on the type of application they submitted.
Students who submit a UCF institutional application will receive an email within one business day after submission with instructions for accessing their account on myUCF. For students submitting a Common App, their email will dispatch within three business with instructions for accessing their myUCF account. In some instances, with either application a student's ability to access myUCF may be delayed by five to ten business days as we work to match their application to existing information in our student database.
Once a student has access to myUCF, they will see that the application has been received, but will likely not see transcripts and/or test scores. These supporting materials are processed separately, and only after the application is submitted. In most cases, application processing and document matching will be completed within four to six weeks after submission; but again, during this time, some documents — transcripts, test scores, etc. — may not be visible to your student. Students are encouraged not to resend them, as this will only increase the volume of documents and further delay the process. We appreciate everyone's patience as we carefully prepare applications for review.
In our daily conversations with prospective students, we frequently hear them reference a November 1st UCF application deadline. We want to be very clear that there is no such deadline at UCF. First-time-in-college students applying for admission to Summer or Fall have until May 1st to submit their applications. We operate on rolling admission, and while there is a benefit to students applying early in their senior year, November 1st has no significance in our application process.
Some dates we do want you to remember are December first – UCF's priority filing date for the Free Application for Federal Student Aid, and January 15th – our deadline for students to apply and qualify for our Top 10 Knights initiative. Information about both of these dates is on our website under the "Cost & Aid" and "Admissions" tabs.
Finally, I'm pleased to share with you our new YouTube Channel, featuring six brand new campus tour videos, student testimonials and more. We'll be providing content updates regularly, so please subscribe and share these videos with your students.
At this time of year, it's important to give thanks for friends who provide support and advocacy and make a positive impact on the world. We count each of you among our friends, and thank you for all you do for students and families, and for UCF. On behalf of all of us in Undergraduate Admissions, have a safe and happy Thanksgiving.
Go Knights and Charge On!