Careers in Criminal Justice Beyond Policing: A Comprehensive Look at This Growing Industry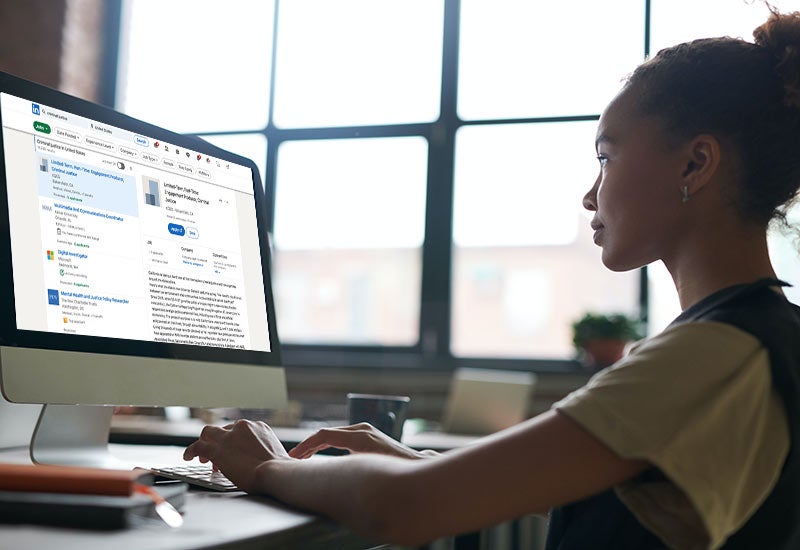 The FBI reported that in 2019 law enforcement agencies in the U.S. made more than 10.1 million arrests. The bureau's report also stated that there were 156.3 violent crime arrests per 100,000 people. Behind these numbers, criminal justice professionals are working diligently to mitigate the threats to the nation's safety and security.
Professionals who aspire to promote and maintain community safety and protect people from danger should consider one of many criminal justice careers. Individuals interested in justice careers can consider a bachelor's degree or master's degree to help them develop the knowledge and skill set to excel as leaders in the field.
A Brief History of the Criminal Justice Field
The criminal justice field in the U.S. has continued to evolve throughout the nation's history. Here are some of the major developments tied to the creation of law enforcement and federal government agencies throughout the years.
September 24, 1789: According to the National Law Enforcement Officers Memorial Fund, the U.S. Congress created the first law enforcement position: federal marshal.
October 17, 1835: The state of Texas established the first law enforcement agency: the Texas Rangers.
July 26, 1908: Attorney General Charles J. Bonaparte created a small investigative team under the U.S. Department of Justice: The team later became the FBI.
Criminal justice in the U.S. has undergone significant change in response to major historical events. The "Newhall incident" shaped how law enforcement agencies trained their officers, while the 9/11 terrorist attacks molded how the government viewed national security. With the advent of computer technology, the criminal justice system began enacting processes to combat cyberbullying and human trafficking, and enacted federal legislation to address computer crimes.
April 6, 1970: Two suspects gunned down four California Highway Patrol officers. The event became known as the Newhall incident and led law enforcement agencies across the country to reevaluate their policies and procedures pertaining to training, traffic stops and firearm procedures.
October 12, 1984: The Counterfeit Access Device and Computer Fraud and Abuse Act provided prosecutors with the legal power to prosecute computer-related crimes, such as cyberbullying.
2002: In response to the 9/11 terrorist attacks, Congress passed the Homeland Security Act (HSA), which led to the development of the U.S. Department of Homeland Security (DHS).
2003: The DHS established the Bureau of Immigration and Customs Enforcement (now known as U.S. Immigration and Customs Enforcement, or ICE).
2006: The U.S. Senate ratified an international treaty developed at the Council of Europe Convention. The treaty addressed the definition of cybercrime and provided a framework to combat domestic and international threats.
Throughout its history, the criminal justice system has used emerging technologies to apprehend criminals and help prosecutors convict them. The criminal justice system has also responded to emerging technologies with new crime divisions and training to address emerging concerns. Fingerprinting, DNA testing, body cameras and digital forensics have shaped the modern criminal justice landscape.
1902: Law enforcement agencies first began to use fingerprinting techniques to help solve crimes.
1984: The FBI began applying digital forensics techniques and using computer technology to investigate crimes. The bureau developed the Computer Analysis Response Team (CART).
1984-1985:Sir Alec Jeffreys of the U.K. discovered and perfected DNA fingerprinting. DNA testing proved to be reliable in acquiring physical evidence by analyzing biological material, such as blood, semen and skin cells.
1986: Tommie Lee Andrews became the first American to be convicted of a crime due to the physical evidence acquired through DNA testing. He was convicted of rape in Florida and sentenced to 22 years.
2002: The FBI developed the Cyber Division to establish a department to investigate and combat cybercrime.
2015: Law enforcement agencies began intensifying the training of their professionals in using forensic tools to uncover and collect evidence found on the dark web. Prior to strengthening investigative efforts, the dark web was a hub for illegal activity that provided criminals with anonymity and no oversight.
2016: Over 15,000 police agencies across the country began using and incorporating body-worn cameras (BWCs). BWCs support community and police safety by providing both with audio and visual records of police encounters.
The vast criminal justice system collaborates and communicates on a local, state and federal level. Digital technology and the advancement in forensics helps criminal justice agencies develop techniques and strategies to keep the nation and its citizens safe.
Criminal Justice Careers at a Glance
Professionals can choose different careers in criminal justice, each career offering them unique work environments and responsibilities. Careers may require different skill sets and knowledge of certain technologies and equipment.
Individuals can decide to pursue a career in police and law enforcement (police officer, detective, crime scene investigator); customs and border protection (U.S. Immigration and Customs Enforcement (ICE agent); intelligence agencies (FBI agent, Secret Service agent); social work (caseworker, rehabilitation counselor, probation officer); or administration (administrators, community relations officer). All these specialties offer rewarding career opportunities. Criminal justice careers and salaries vary depending upon the career path.
Police and Law Enforcement
A career as a police officer provides individuals with the opportunity to work for law enforcement agencies in their communities. Police officers work in various environments, including courthouses, local communities and schools. Many officers have patrols that require them to respond to emergencies in their designated areas, or beats.
As the first responders to many emergencies and non-emergencies, police officers must be able to maintain their composure in stressful situations, such as dealing with people with drug overdoses. They must have the skill set to handle situations in which an individual may exhibit signs of mental illness and may not be compliant. Moreover, they must have organizational skills to gather evidence at a crime scene and exhibit critical thinking to write reports.
Police Detective
Professionals who choose to advance their career in law enforcement can pursue the opportunity to become a police detective. Most law enforcement agencies require police detectives to have at least a bachelor's degree. Those who pursue a degree in criminal justice have the advantage of having a deeper understanding of the legal system.
Those interested in the position of a police detective must first gain experience as a police officer. Not all police officers get promoted to the role of police detective. Therefore, individuals must express interest in the role as well as take the steps in fully understanding the duties of the role.
Police detectives investigate alleged crimes by collecting evidence and interviewing witnesses. Once the evidence is collected, detectives build a case, and then turn it over to the prosecutor's office. The prosecutor makes a decision about whether to file charges against the defendant in large part due to the casework of the detective.
Chief of Police
Professionals interested in a supervisory role in law enforcement may pursue a position as chief of police. The chief of police manages and supervises police departments within a municipality — ensuring that the departments abide by the policies and guidelines outlined by the city council and that the departments stay on budget. Those interested in the position must have at least five years of experience in law enforcement and at least a bachelor's degree.
Customs and Border Protection
Professionals who choose to work for U.S. Customs and Border Protection can pursue a career as a Border Patrol agent. These agents are responsible for protecting the nation's borders, waterways and ports of entry. The mission of Border Patrol agents is to protect American citizens from acts of terrorism, prevent drugs and weapons from entering the country, and prohibit illegal entry into the country.
ICE prevents people from entering the country illegally. In 2007, ICE developed the electronic Travel Document (eTD) System that enables the agency to oversee and issue travel documents digitally.
Border Patrol agents also leverage technology to keep the nation safe. The agency has used remote sensors along the border to respond to illegal entry into the country, as well as infrared technology to track people entering the country illegally.
Intelligence Agencies (FBI)
Working for the FBI requires professionals to meet a higher level of standards than other careers in the criminal justice field. To become an FBI agent, applicants must be between the ages of 23 and 36. Moreover, they must have a bachelor's degree from an accredited university and be U.S. citizens.
Applicants must also pass a physical fitness test and background check. Lastly, applicants should have at least two years of work experience or a year of general work experience in conjunction with the completion of a master's degree.
FBI agents' duties include enforcing search warrants, gathering intelligence and making arrests. Additionally, FBI agents can work in various specialized areas that may require further training, such as counterintelligence, counterrorism and cybercrime.
Counterintelligence. FBI agents who specialize in counterintelligence gather data on foreign governments or individuals that are spying on U.S. assets. They collaborate closely with foreign allies to protect American interests abroad.
Counterrorism. FBI agents who specialize in counterterrorism investigate both foreign and domestic terrorists who are planning attacks on U.S. soil. They work with foreign allies to help stop terrorist attacks.
Cybercrime. FBI agents with a background in computer science and technology secure proprietary U.S. government data from cybercriminals. These professionals lead digital forensics investigations to uncover cybercrimes and gather intelligence.
Corrections
Outside of various law enforcement positions within the criminal justice system, corrections provides the criminal justice system with support and rehabilitation efforts necessary to ensure the health of the community. Individuals interested in criminal justice can decide to pursue a career as a rehabilitation counselor, caseworker, probation officer or victim service advocate..
Rehabilitation Counselor: Rehabilitation counselors work with individuals who suffer from various disabilities that impact their mental, physical or developmental abilities. They can also work with individuals who have been incarcerated and looking to be rehabilitated so that they can rejoin society and the workforce.
Caseworker: Correctional caseworkers can work with those who have been incarcerated. These professionals provide social services to those within the prison system. They help rehabilitate prisoners so that they can become productive members of society when released.
Probation Officer: Typically, probation officers work with individuals who've received probation instead of jail time or those who've just been released but are on probation as a condition of their release. Probation officers are responsible for supervising these individuals and ensuring that they meet their probational requirements.
Victim Advocates: Victim advocates work within the criminal justice system to support victims and their rights. These professionals work closely with victims to provide them with resources during the criminal process. They inform victims on the status of a criminal case and help them prepare written statements to the court. Victim advocates also ensure that victims have access to mental health resources, so that they are not retraumatized during the process. Victim advocates can work for the FBI, police departments or within the court system.
Security
Professionals interested in pursuing security positions can benefit from their education in criminal justice. Individuals can choose to work within public security or private security.
Public Security: Professionals that pursue a position within public security tend to have previous experience in the police department or military. In many cases, they have training and experience with firearms. Those who pursue a position in public security can work in military bases, courthouses, government buildings or government funded research facilities.
Private Security: Private security professionals work independently or with a security service. Many of these professionals provide security for amusement parks, museums, hospitals, hotels, retail stores or other public places. Their responsibility includes protecting proprietary assets, as well as ensuring public safety. Private security professionals may provide security detail for high-profile individuals, such as celebrities, athletes or C-level executives.
Administrative Roles
For those individuals interested in the administrative side of the criminal justice system, various positions exist within the field that rely on professionals who excel in business operations. Administrative professionals ensure that criminal justice institutions — the prison system — abide by the policies and procedures outlined by the state and the federal government.
Administrative professionals also manage all internal and external communication. More specifically, community relations officers handle all communication with the media, and their primary goal is to shed light on the concerns of the community as well as the criminal justice institution that they represent.
Why Pursue a Criminal Justice Career?
Pursuing a criminal justice career requires motivation to protect the public from being victimized by criminal activity. Those who decide to pursue criminal justice careers may also be required to help devise and enforce strategies and policies that foster rehabilitation for those who are incarcerated and help strengthen and rebuild community relations. Rehabilitation programs encourage criminals to take the necessary steps to become productive members of society.
As technology advances exponentially, criminals are using it to develop more sophisticated methods for committing crimes. Professionals who decide to pursue an advanced degree in criminal justice can help the criminal justice enterprise keep pace. Those with an advanced degree are better qualified to pursue leadership positions in criminal justice and typically command higher salaries. Moreover, their advanced skill sets can attract high-profile job opportunities in various criminal justice agencies.
Criminal Justice Careers and Salaries
Criminal justice offers professionals various career paths to choose from. Though each occupation requires different skills and responsibilities, professionals have myriad opportunities to carve their own paths within the field.
Typically, individuals who decide to pursue a bachelor's degree in criminal justice can expect an average annual salary of about $57,900, according to PayScale. Those who decide to pursue a master's degree in the field and have years of work experience in their specialties can expect to command a higher salary.
Trends in Criminal Justice
The advent of innovative law enforcement technologies is reshaping criminal justice.
Law enforcement agencies leverage digital tools to gather relevant information to counter criminal activity. Agencies use geospatial analysis, a digital processing tool, to locate criminals or criminal activity by gathering GPS data or satellite photographs. They can use this data to develop geographic visualizations.
Another useful tool is voice recognition software, which enables law enforcement agencies to monitor a high volume of calls. The technology can analyze the calls to extract important data and interpret whether the caller's tone sounds distressed.
While low-tech by comparison, one of the most important tools that criminal justice professionals can leverage is community outreach. By working with the community, these professionals can build trust. Trust can encourage communities to work together with criminal justice agencies to bring criminals to justice and create a safer environment. Those in advanced criminal justice roles can use their knowledge and skill sets to develop strategies to leverage technology and community outreach to create safer, healthier, more productive communities.
Discover the Many Rewarding Careers in Criminal Justice
Criminal justice requires communities and criminal justice professionals to work together to envision and establish a safer, more prosperous society. Professionals interested in pursuing a career in criminal justice must be willing to protect individuals from criminal activity and build more cohesive communities. They must also exhibit empathy for those incarcerated in the hope that they would become rehabilitated.
Professionals interested in criminal justice can pursue various educational opportunities in the field. UCF Online's criminal justice programs offer various online degrees and certificates.
Prospective students can pursue a range of bachelor's degrees, in criminal justice, legal studies and political science. UCF Online also offers various master's degree programs in the field, in criminal justice, digital forensics and forensic science.
Students interested in a certificate program to sharpen their knowledge and leadership skills can consider UCF Online's certificate programs in criminal justice: Corrections Leadership, Juvenile Justice Leadership, Police Leadership and Crime Analysis.
Discover how UCF Online's criminal justice programs can help you gain the necessary skill set, knowledge and confidence to reach your professional goals.