Program at a Glance
Program

Bachelor

College(s)

Department(s)

Visual Arts & Design, Schl of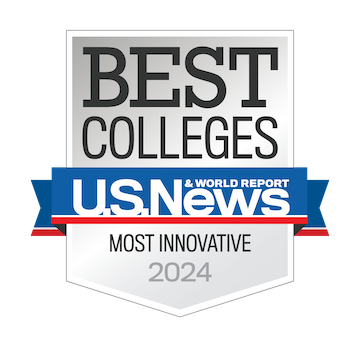 Note: Although the School maintains a computer lab for student use, students must have continual access to a laptop computer. Contact the School for the minimum hardware and software specifications. The School affirms that a theoretical and working understanding of the historical meanings and studio applications of the human image are critical in the education of Visual Art and Art History students. To develop such an understanding, Art courses often utilize images of clothed and unclothed human figures and, in certain studio classes, live nude models.
Admission Requirements
All students in this program must satisfactorily complete the mandatory Studio Art Portfolio Review before enrolling in portfolio restricted Studio Art courses.
Students who do not pass the Studio Art Portfolio review should meet with an SVAD Advisor to discuss their options.
Note: One-on-one portfolio reviews are not possible due to the large number of received portfolios.
Degree Requirements
Students who change degree programs and select this major must adopt the most current catalog.
Departmental Residency Requirement consists of at least 18 semester hours of regularly scheduled 3000- 4000 level courses taken from the School of Visual Arts and Design.
Students must earn a grade of "C" or better in each course used to satisfy major requirements.
Co-op credit cannot be used in the major.
Students should consult with their SVAD advisor each semester.
Undergraduate
Application Deadlines
Fall

May 1

Spring

November 1

Summer

March 1
Fall

July 1

Spring

November 1

Summer

March 1
Fall

March 1

Spring

September 1

Summer

January 1
Career Opportunities
UCF prepares you for life beyond the classroom. Here, you'll experience a wide range of opportunity, like learning diverse skills from world-renowned faculty to networking with top employers across Central Florida to gaining first-hand experience in internships nearby. Achieve your degree and more as a Knight.
Art Directors
Art/Design Teachers
Curators
Environmental Design
Gallery/Museum Assistant
Industrial/Manufacturing Designer
Muralist
Professional Artist/Illustrator
Public Artist
---
University of Central Florida Colleges