Program at a Glance
Program

Master

College(s)

Department(s)

English
$1,194.05
per credit hour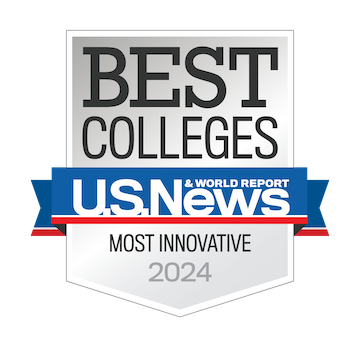 The Technical Communication track in the Master of Arts in English program is completely online and provides students with theoretical and applied skills in such areas as technical writing, visual design, usability, ethics, stylistics, computer documentation, international communication, and the rhetoric of science.
Students in this program come from a variety of educational backgrounds such as Psychology, Computer Science, and English. The program's faculty members have won prestigious awards, are well published in the field, and have considerable experience in teaching online courses.
Our graduates hold a variety of jobs in the central Florida region; they have found work as technical writers, technical editors, information designers, web designers, corporate trainers, consultants, information developers, educators, documentation specialists, or have other communication-related jobs.
Each student must complete at least 33 credit hours of coursework including 15 credit hours of required courses and 15 credit hours of elective courses. Near the end of the degree program, each candidate must complete a Capstone Course and complete a thesis option, a nonthesis option with a research project approved by the faculty, or a nonthesis option consisting of an additional 6000-level three-credit-hour Technical Communication course taught by the Department of English.
Total Credit Hours Required: 33 Credit Hours Minimum beyond the Bachelor's Degree
Please note: English (MA) - Technical Communication may be completed fully online, although not all elective options or program prerequisites may be offered online. Newly admitted students choosing to complete this program exclusively via UCF online classes may enroll with a reduction in campus-based fees.
International students (F or J visa) are required to enroll in a full-time course load of 9 credit hours during the fall and spring semesters. Only 3 of the 9 credit hours may be taken in a completely online format. For a detailed listing of enrollment requirements for international students, please visit http://global.ucf.edu/. If you have questions, please consult UCF Global at 407-823-2337.
UCF is not authorized to provide online courses or instruction to students in some states. Refer to State Restrictions for current information.
Spring

November 1

Fall

April 1
Spring

July 1

Fall

January 15
Career Opportunities
UCF prepares you for life beyond the classroom. Here, you'll experience a wide range of opportunity, like learning diverse skills from world-renowned faculty to networking with top employers across Central Florida to gaining first-hand experience in internships nearby. Achieve your degree and more as a Knight.
Campaign Director
Editor / Publisher
English Literature Professor
High School Teacher
Research Consultant
Technical Writer
---
University of Central Florida Colleges