Program at a Glance
Program

Graduate Certificate

College(s)

Department(s)

Health Mgmt & Informatics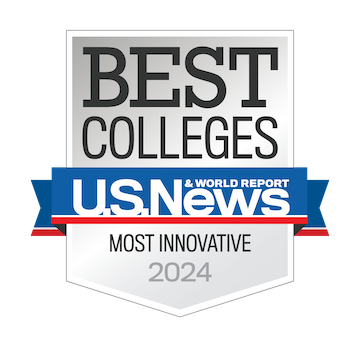 Applications to this certificate program are currently suspended for the Spring 2018 semester.
The Department of Health Management and Informatics offers a Health Information Administration Graduate Certificate program that requires 20 credit hours of graduate coursework. This program is designed to meet the growing demand for highly trained health care information management professionals. Admission is only open to those in the UCF MS in Health Care Informatics program.
Admission is only open to graduates of the UCF MS in Health Care Informatics or students currently admitted to the UCF MS in Health Care Informatics program. Prerequisites in Anatomy and Physiology I and II are required for current students and graduates of the MS-HCI degree program before enrolling in the graduate certificate program.
The Health Information Administration graduate certificate program is offered online in a distance-learning cohort format for easy access and convenience by working professionals. Applications and admissions are accepted twice per year for fall and spring terms, beginning no earlier than the second year of the student's Healthcare Informatics MS program (that is, fall of the student's second year of MS study).
The successful completion of the Health Care Informatics MS and Health Information Administration Graduate Certificate programs enables students to sit for the RHIA (Registered Healthcare Information Administrator) certification examination.
The Graduate Certificate in Health Information Administration requires 20 credit hours of graduate study in addition to enrollment in the MS in Health Care Informatics program. Courses are offered online as a cohort program with all students completing two courses per semester. All students must take the courses in the prescribed sequence. Visit the program website (see above) for the program cohort schedule.
Total Credit Hours Required: 20 Credit Hours Minimum beyond the Master's Degree
Please note: This program may be completed online, although not all elective options or program prerequisites may be offered online. Newly admitted students choosing to complete this program exclusively via UCF online classes may enroll with a reduction in campus-based fees. See http://ucf.edu/online for more information.
International students (F or J visa) are required to enroll in a full-time course load of 9 credit hours during the fall and spring semesters. Only 3 of the 9 credit hours may be taken in a completely online format. For a detailed listing of enrollment requirements for international students, please visit http://global.ucf.edu/. If you have questions, please consult UCF Global at (407) 823-2337.
UCF is not authorized to provide online courses or instruction to students in some states. Refer to State Restrictions for current information.
---
University of Central Florida Colleges