Program at a Glance
Program

Minor

College(s)

Department(s)

Marketing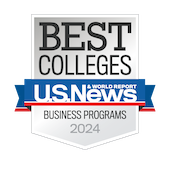 UCF Majors other than Marketing
Minor Admission Requirements
Open to all UCF Majors other than Marketing.
Completion of MAR 3023 with a "B" (3.0) or better.
UCF overall GPA of 2.75 or better required at time of admission to the Marketing minor.
Minor Requirements
After admission to the Marketing minor, a grade of "C" (2.0) or better is required in all marketing courses taken to satisfy the minor.
At least nine hours used to satisfy the requirements of the Marketing minor must be earned at UCF within the Department of Marketing.
Prerequisite Courses
Students must satisfy each course's prerequisites before enrolling in the class.
---
University of Central Florida Colleges