Program at a Glance
Program

Doctorate

College(s)

Department(s)

Mechanical & Aerospace Engr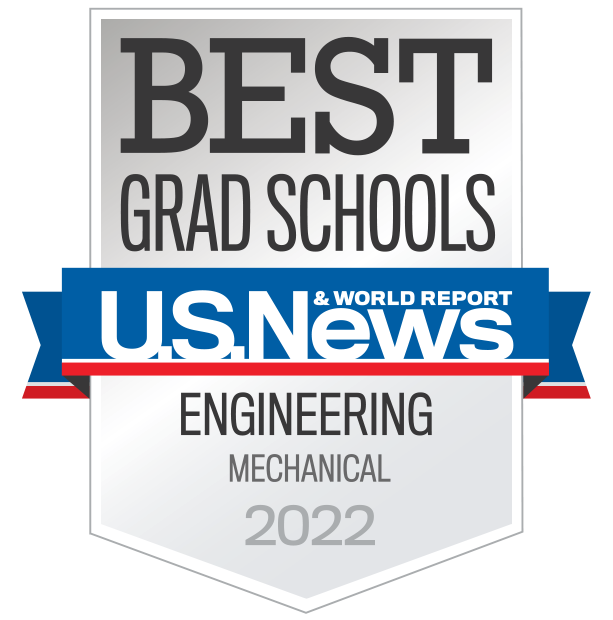 The Mechanical Engineering PhD program prepares students with an in-depth study and emphasis on research in Aerospace Systems, Mechanical Systems, or Thermofluids.
The Doctor of Philosophy degree in Mechanical Engineering is intended for students with a master's or a bachelor's degree in Mechanical or Aerospace engineering or a closely related discipline. The doctoral program is intended to allow students to study in-depth, with an emphasis on research in Aerospace Systems, Mechanical Systems, or Thermofluids.
The Mechanical Engineering PhD program requires a minimum of 72 credit hours beyond a bachelor's degree. This program requires 15 dissertation credit hours minimum and may include up to a total of 12 credit hours combined of directed (XXX 6918) or doctoral research (XXX 7919) and/or of independent study (6908) with an approved Program of Study. At least 39 hours of the program of study must consist of formal coursework, exclusive of directed research (XXX 6918), doctoral research (XXX 7919) and independent study (XXX 6908). The rest of the hours can be chosen by the student in consultation with the adviser and the dissertation committee and with the approval of the graduate program coordinator. Details about this program are located in the Mechanical Engineering PhD Handbook.
Total Credit Hours Required: 72 Credit Hours Minimum beyond the Bachelor's Degree 42 Credit hours minimum beyond the master's degree.
This program has potential ties to professional licensure or certification in the field. For more information on how this program may prepare you in that regard, please visit https://apq.ucf.edu/files/Licensure-Disclosure-CECS-Mechanical-Engineering-PhD.pdf.
Spring

December 1

Fall

July 1
Spring

July 1

Fall

December 1
Career Opportunities
UCF prepares you for life beyond the classroom. Here, you'll experience a wide range of opportunity, like learning diverse skills from world-renowned faculty to networking with top employers across Central Florida to gaining first-hand experience in internships nearby. Achieve your degree and more as a Knight.
Aeronautical Engineering Professor
Chemical Engineering Professor
Electrical Engineering Director
Electrical Engineering Professor
Electronics Engineering Professor
Industrial Engineering Professor
Manufacturing Engineering Professor
Mechanical Engineering Director
Mechanical Engineering Professor
---
University of Central Florida Colleges