Program at a Glance
Program

Bachelor

College(s)

Department(s)

Performing Arts, Schl of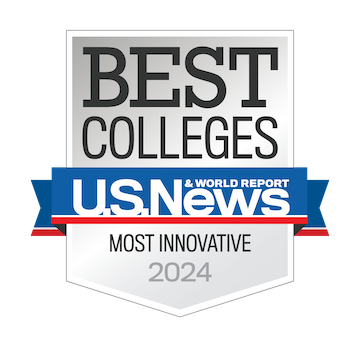 This program has potential ties to professional licensure or certification in the field. For more information on how this program may prepare you in that regard, please visit
https://apq.ucf.edu/files/Licensure-Disclosure-CAH-Music-Ed-BME.pdf
Admission Requirements
Admission Requirements - Music Education
The Music Education BME is an approved specialized admissions program.
Audition. To be accepted in to Music Education, a student must demonstrate advanced proficiency by performing compositions representing a variety of musical periods (baroque, classical, romantic, contemporary).
Memorization is required for pianists and vocalists.
Accompanists are provided for vocalists only.
Each candidate must bring his/her own audition music.
The department will only provide large instruments such as a tuba, string, bass, or timpani for these auditions.
The audition will serve as a placement exam for accepted candidates.
Refer to the UCF Music Department website for specific audition requirements.
Prior to attending the first music class as a music major at UCF, all students will take a keyboard placement examination to determine the appropriate level of class piano.
Interview. In addition to a performance audition, students must successfully complete an interview with Music Education faculty.
Admission Requirements - Professional Program
Application into the Professional Program must be made at the conclusion of 45 hours of course work. Students must complete a formal application for the Professional Program. (Deadlines: February 15 for Fall semester admission and September 15 for Spring semester admission). Transfers may be admitted on an individual basis at the discretion of the Music Education faculty. To apply for the Music Education Professional Program, students must:
Complete 45 hours of coursework including: 15 hours of General Education Program courses, EDF 2005, MUT 2126, first semester of Performance II.
Have a minimum overall GPA of 2.5 and a grade of "C" (2.0) or better in each performance, education, and music education course.
Have on file in the University admissions office passing scores on the General Knowledge Test of the Florida Teacher Competency Examination.
Provide satisfactory documentation and reflection on 15 hours of field experiences (See Music Education Coordinator for more information).
To be accepted into the Music Education Professional Program students must:
Demonstrate proficiency with aural skills (including the ability to match pitch with the voice) and communication skills (including the ability to write and speak effectively).
Complete MVK 2122, MUT 2127, and two semesters of Performance II.
Notes:
(1) Students may not enroll in Performance III or Professional Program courses unless all requirements for admission are satisfied.
(2) Students who change degree programs and select this major must adopt the most current catalog.
(3) Common program prerequisites are subject to revision based on changes Section 1004.04, Florida Statutes, Public Accountability and State Approval for Teacher Preparation Programs, and State Board of Education Rule 6A-5.5.066, Approval of Pre-service Teacher Preparation Programs.
(4) This Music Education B.M.E. program has potential ties to professional licensure or certification in the field. For more information on how this program may prepare you in that regard, please visit https://apq.ucf.edu/files/Licensure-Disclosure-CAH-Music-Ed-BME-June2020.pdf
Degree Requirements
A cumulative minimum GPA of 3.00 based upon all courses required in the major as well as all courses taken in music is required. Failure to maintain this standard may result in program probation or dismissal. Please refer to the SPA Student Handbook (http://performingarts.cah.ucf.edu/academics/student-resources) for details on program standards.
Undergraduate
Application Deadlines
Fall

May 1

Spring

November 1

Summer

March 1
Fall

July 1

Spring

November 1

Summer

March 1
Fall

March 1

Spring

September 1

Summer

January 1
Career Opportunities
UCF prepares you for life beyond the classroom. Here, you'll experience a wide range of opportunity, like learning diverse skills from world-renowned faculty to networking with top employers across Central Florida to gaining first-hand experience in internships nearby. Achieve your degree and more as a Knight.
Elementary Music Teacher
High School Choral/ Instrumental Director
Middle School Choral/Instrumental Director
Private Music Teacher
---
University of Central Florida Colleges