Program at a Glance
Program

Doctorate

College(s)

Department(s)

Chemistry
$1,194.05
per credit hour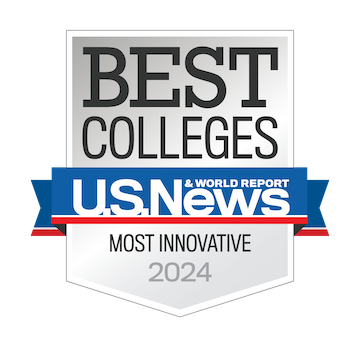 The Chemistry PhD program focuses on all areas of modern chemistry with faculty actively engaged in research in the often interdisciplinary fields of Materials Chemistry, Environmental Chemistry, Forensic Science, Biochemistry, and Chemistry Education Research. The training prepares future scientists and educators for research within contemporary subjects which yield graduates that are very competitive when entering the workforce in industry, government, and academic positions.
The PhD program in Chemistry provides a doctoral education in the following technical focal areas: Materials Chemistry, Environmental Chemistry, Forensic Science, Biochemistry, and Chemistry Education Research, drawing upon the strengths of the Department of Chemistry and other units, such as the College of Optics and Photonics, Advanced Materials Processing and Analysis Center, National Center of Forensic Science, Nanoscience and Technology Center, College of Medicine, College of Engineering and Computer Science, and the College of Community Innovation and Education. These areas meet the ever-pressing demand for the development of new materials, the increasing urgency of addressing crucial environmental and security problems, and new methods and understanding for STEM education. The curriculum has been formulated in collaboration with industrial, government, and academic scientists and represents a response to current and projected competencies needed by industry and the scientific community. The purpose of the program is to develop scientists and educators capable of conducting research to solve important problems in contemporary fields of the chemical sciences while preparing a highly skilled work force to ensure the technological/economic health and competitiveness in Central Florida and the nation.
The Chemistry PhD program requires 72 credit hours beyond the bachelor's degree with a minimum 18 credit hours of electives in the chosen sub-discipline, an original research project, and dissertation presentation. At least 27 hours of formal course work, exclusive of independent study, are required in order to fulfill degree requirements. This includes four core courses and four electives, three of which must be taken from Chemistry. Six credit hours of directed research are also required; additional courses may be specified by the student's research adviser.
Total Credit Hours Required: 72 Credit Hours Minimum beyond the Bachelor's Degree
---
University of Central Florida Colleges