Program at a Glance
Program

Master

College(s)

Department(s)

Electrical & Computer Engr

2
Years
$1,194.05
per credit hour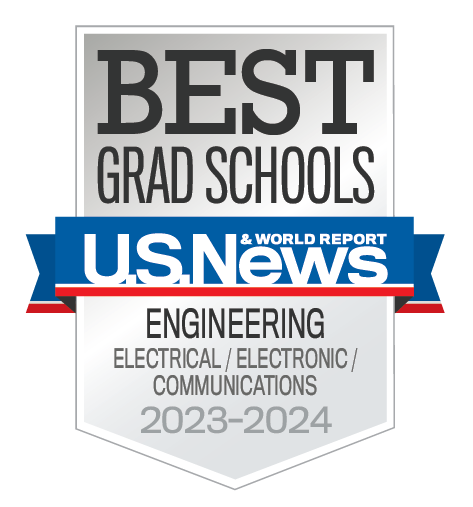 Design Electrical Devices and Systems for Technological Innovation
The Master of Science in Electrical Engineering provides you with a broad background in areas such as electromagnetics and optics, signal processing and systems, and micro- and nano-systems. Through your studies, you'll learn to develop and disseminate the theory and methods for the design, analysis and implementation of the principles and practices in electrical engineering.
And while electrical engineering is one of the oldest disciplines in engineering, it has considerably evolved over the years. In this program, you'll be able to contribute to the advancement of the profession specializing in a research area of their interest, from power electronics to cyber-physical systems to computer systems and VLSI.
Upon graduation, you'll be prepared to pursue advanced studies or establish successful employment within industry, government, education and a number of other areas. Many graduates also take part in professional societies, participate in training opportunities and go on to obtain professional licensure and certification in the field.
Electrical Engineering MSEE, Accelerated BS to MSEE Track
The accelerated undergraduate/graduate program in Electrical Engineering allows highly qualified undergraduate majors in Electrical Engineering to begin taking graduate-level courses that will count toward their master's degree while completing their baccalaureate degree program.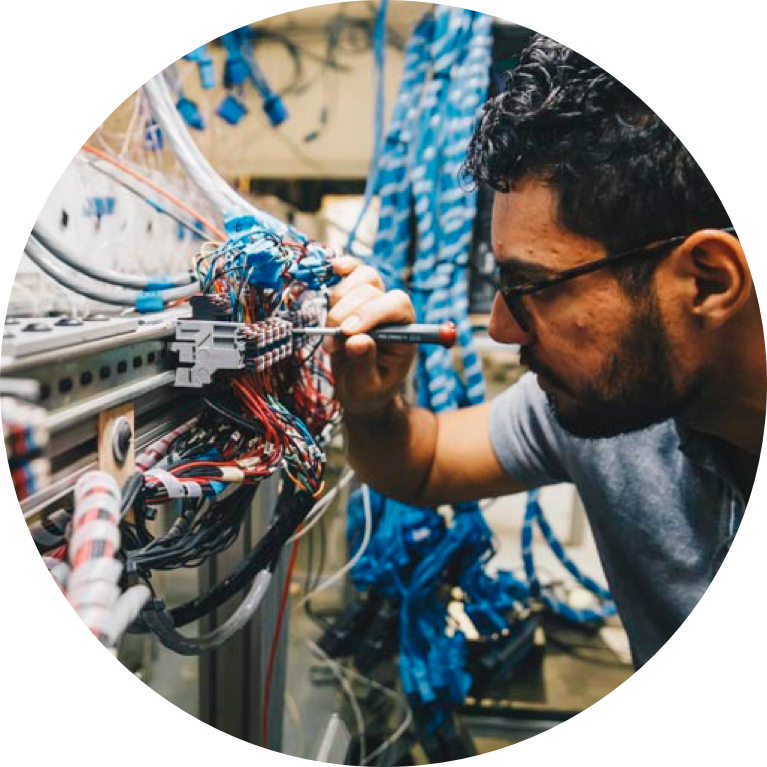 Highlights

UCF's electrical engineering graduate program ranked No. 58 in the nation according to U.S. News & World Report.

Our electrical engineering master's program at UCF has a long and respected history since its start in 1971.

Job growth for electrical engineers is expected to exceed 14 percent over the next decade.

Electrical engineering graduates earn an annual average salary of $100K nationwide.
Fall

July 1

Spring

December 1
Course Overview
Biomedical Nanotechnology
Gain an understanding of human physiology, bioelectric phenomena and neurons, nanoelectronics for fabrication of biochips for human biomedical applications, self-assembly, bioelectronics, moral and ethical issues.
Digital Signal Processing Applications
Explore the design and practical consideration for implementing digital signal processing algorithms, including fast fourier transform techniques and some useful applications.
Electrical Engineering Skills You'll Learn
Identify, formulate and solve complex electrical engineering problems by applying principles of engineering, science and mathematics.
Communicate effectively with a range of audiences and collaborate with team members in various departments to establish goals, plan tasks and meet objectives.
Acquire and apply new knowledge as needed, using appropriate learning strategies in addition to contemporary modeling and simulation tools.
Career Opportunities
Electrical Engineer
Electronics Engineer
RF Engineer
Optical/Laser Engineer
Mobile Applications Developer
Engineering Manager
Solar Engineer

Admission Requirements
While a bachelor's degree in electrical engineering or a related discipline is recommended, it is not required. However, if you do not hold a bachelor's in one of these fields, you'll need to complete several undergraduate articulation courses prior to admission. A grade of "B" or higher must be obtained in any articulation courses.
Applications are accepted for the fall and spring semesters. All required materials must be submitted prior to the application deadline. Please note that faculty members may choose to conduct face-to-face or telephone interviews before accepting an applicant into their research program.
In addition to the general UCF graduate application requirements, applicants to this program must provide:
Official transcripts
Resume
Letters of recommendation
Statement of educational, research and professional career objectives
---
University of Central Florida Colleges