Program at a Glance
Program

Master

College(s)

Department(s)

Electrical & Computer Engr
$1,194.05
per credit hour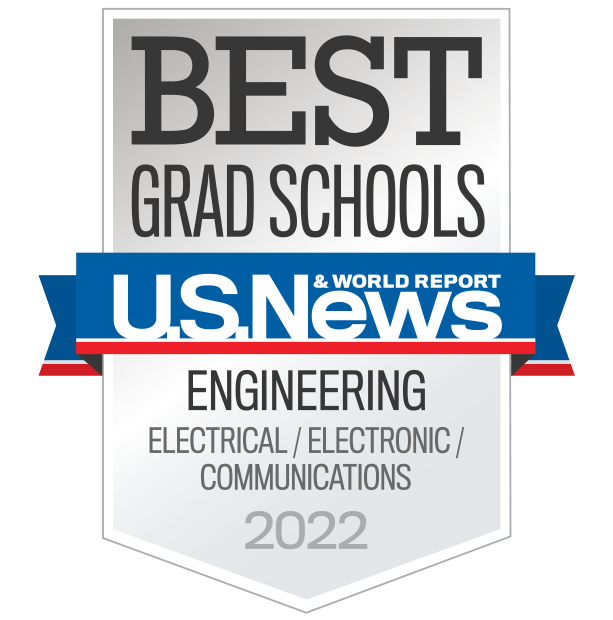 The accelerated undergraduate/graduate program in Electrical Engineering allows highly qualified undergraduate majors in Electrical Engineering to begin taking graduate-level courses that will count toward their master's degree while completing their baccalaureate degree program.
Students in the Electrical Engineering degree programs receive a broad background in areas such as communications, controls/robotics, digital signal processing, electromagnetics, power electronics and electronics, electro-optics/photonics, solid state and microelectronics while specializing in a research area of their interest.
Research interests of the Electrical Engineering faculty include antennas, microwave and millimeter circuits and devices, communication systems, digital signal/image processing, power electronics, electronic circuits, IFF devices, electromagnetic theory, radar and microwave remote sensing, speech processing, VLSI design, spread spectrum systems, SAW and ACT devices, spectral estimation, solid state device modeling and computer-aided design (CAD) techniques, communication networks, integrated services digital networks, neural networks, systems and controls, robotics, robust control, computer control, microelectronics, semiconductors, thin films, power system stability, bipolar device modeling, solid state lasers, optical propagation, fiber optics, optical signal processing, laser-induced damage, optical testing, diffractive optics, phase conjunction, infrared detectors, Fourier optics, lens design, and nonlinear optics.
Up to 12 credit hours of approved 5000- and 6000-level courses of grades "B" (3.0) or better may be counted toward the BS and MS degrees.
Total Credit Hours Required: 30 Credit Hours Minimum beyond the Bachelor's Degree
Spring

December 1

Fall

July 1
---
University of Central Florida Colleges