Program at a Glance
Program

Master

College(s)

Department(s)

Visual Arts & Design, Schl of
$1,194.05
per credit hour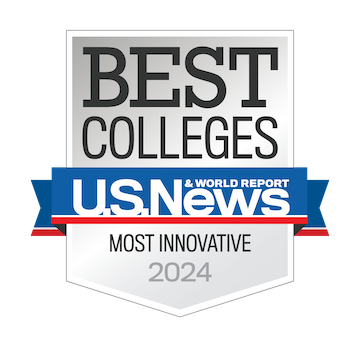 Housed in the School of Visual Arts and Design (SVAD), the Emerging Media MFA - Animation and Visual Effects track is a specialized program designed to emulate the professional and independent studio environment, providing opportunities to assume an artistic leadership role. The principal emphasis is placed on narrative film structure and the entrepreneurial aspects of animation as related to independent filmmaking, studio employment, and job creation.
Designed to prepare students for careers in animation, courses provide an understanding of the collaborative function of a commercial studio during the first-year production courses. In addition, students develop their unique style of independent filmmaking during preproduction and production of their thesis film over the duration of the three-year program. Opportunities are available to co-direct a team of undergraduate Character Animation students, adding toward our canon of award-winning films. Labs and studios are equipped with the same industry-standard software and hardware used in professional studios.
Students desiring admission to the Emerging Media MFA - Animation and Visual Effects track should be primarily interested in the opportunity to create their own animation and/or visual effects thesis. In this program students are encouraged to develop their visual storytelling skills while using a variety of animation and visual effects techniques, including traditional hand-drawn, stop motion, 2D computer, and 3D computer animation.
Applicants should have an undergraduate degree in animation, visual effects, emerging media, art, film, theater, computer science, graphic design, illustration, creative writing, mass communications, game design, or related field and must demonstrate, through a portfolio of work and writing, that they are currently proficient and successful in the area of Animation.
The Emerging Media MFA - Animation and Visual Effects track is a competitive program whereby students receive the best instruction from professors who have had extensive professional industry experience and connections. Drawing on the expertise of the current faculty, graduates are well qualified to enter the teaching and academic professions. SVAD graduates have a competitive edge for greater opportunities within the animation, visual effects, and simulation industries.
The Animation and Visual Effects track in the Emerging Media MFA program is a full-time three-year program (six full-time semesters excluding summers in most instances) and students must progress through the program by taking required classes in particular semesters. The program requires a minimum of 60 credit hours including a thesis project. All courses must be approved by the Graduate Program Director. The thesis consists of producing a short film and thesis document
Total Credit Hours Required: 60 Credit Hours Minimum beyond the Bachelor's Degree
Graduate students must maintain a 3.0 or better GPA in all course work to complete the program.
Career Opportunities
UCF prepares you for life beyond the classroom. Here, you'll experience a wide range of opportunity, like learning diverse skills from world-renowned faculty to networking with top employers across Central Florida to gaining first-hand experience in internships nearby. Achieve your degree and more as a Knight.
Animation Professor
Character Animator
Layout Artist
Production Designer
Story Artist
Storyboard Artist
Visual Development Artist
Visual Effects Animator
---
University of Central Florida Colleges