Program at a Glance
Program

Master

College(s)

Department(s)

Visual Arts & Design, Schl of
$1,194.05
per credit hour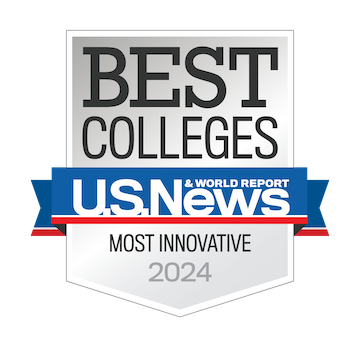 The Studio Art and Design track of the MFA in Emerging Media provides a concentrated studio experience to enhance creative approaches using 21st Century experimental practices. The Studio Art and Design MFA degree produces innovative creative, professional talent in both traditional studio and industry practices. With focused study in contemporary studio practices, such as performance art, installation, experimental time-based media, and fine arts, graduate faculty inspire students to be citizens of the arts both as contributors and professionals.
Students in the program are invited to combine their backgrounds in traditional art or computer-related disciplines within a conceptually driven, interdisciplinary environment. Courses provide exposure to time-based media, performance art, video art, sound works, kinetic sculpture, computer-based art, and art using the Internet to understand how these forms are driving 21st century artistic practice and informing our understanding of contemporary cultural identities.
The Studio Art and Design MFA track is composed of a minimum of 60 credit hours, to be acquired in three years (six full-time semesters excluding summers). Degree credit is obtained in theory courses, studio art courses, electives, and supervised research. All courses must be approved by the Graduate Program Director. The thesis consists of a body of artistic work accompanied by electronic (Internet) documentation and a culminating exhibition.
Total Credit Hours Required: 60 Credit Hours Minimum beyond the Bachelor's Degree
Graduate students must maintain a 3.0 or better GPA in all course work to complete the program. Continuation in the MFA program requires a positive annual evaluation by the Program Director of the School of Visual Arts and Design and by the Graduate Committee of the School of Visual Arts and Design.
Career Opportunities
UCF prepares you for life beyond the classroom. Here, you'll experience a wide range of opportunity, like learning diverse skills from world-renowned faculty to networking with top employers across Central Florida to gaining first-hand experience in internships nearby. Achieve your degree and more as a Knight.
Art Faculty / Professor
Art Gallery Director
Digital Artist
Painter
Performance Artist
Sculptor / Kinetic Sculptor
Studio Artist
---
University of Central Florida Colleges