Program at a Glance
Program

Bachelor

College(s)

Department(s)

Office of Interdisc Studies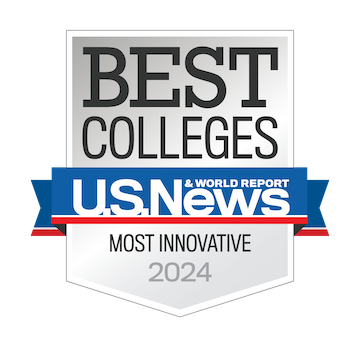 The Bachelor of Integrative General Studies offers a flexible and self-designed curriculum to degree-seeking
students. The program allows students to draw on their multidisciplinary course work to refine and demonstrate
their attainment of six learning outcomes that are in high demand.
understanding of common human themes, awareness of diverse cultures, and understanding of the
cultural, historical, economic, and social implications of learning experiences
accomplishments as successful writers, speakers, and producers of digital materials in the academic,
civic, and professional worlds
understanding of scientific methods and ability to apply them to challenges facing society
capacity as well-informed citizens who can reason and can apply analytical, statistical, and computational
methods to the challenges of a globally-diverse and technologically rich environment
ability to assess and decipher information in a world full of conflicting sources
understanding of leadership skills, including decision-making, collaboration, and problem-solving.
Integrative General Studies (BGS) may be completed fully online, although not all elective options or program
prerequisites may be offered online. Newly admitted students choosing to complete this program exclusively via
UCF online classes may enroll with a reduction in campus-based fees. Click here to learn more about this online
program.
Degree Requirements
Students must declare the Integrative General Studies major prior to filing their intent to graduate.
Students must earn at least a "C" (2.0) in each core course.
Courses designated in 1 (General Education Program) and 2 (Common Program Prerequisites) are usually
completed in the first 60 hours.
Students in this program are not eligible for a double degree, double major or second degree in
Integrative General Studies.
Undergraduate
Application Deadlines
Fall

May 1

Spring

November 1

Summer

March 1
Fall

July 1

Spring

November 1

Summer

March 1
Fall

March 1

Spring

September 1

Summer

January 1
---
University of Central Florida Colleges