Program at a Glance
Program

Graduate Certificate

College(s)

Department(s)

Nursing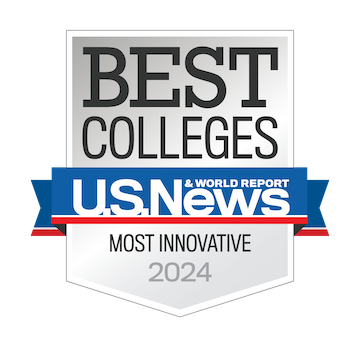 The Graduate Certificate in Nursing Education is designed to prepare nurses and other healthcare professionals to teach in professional health care education programs, health care agencies, and the community. The certificate program can be completed entirely online.
Program Objectives
The program prepares students to:
Analyze social, economic, ethical, cultural, legal and political issues influencing nursing practice and health care in a global context.
Collaborate with leaders in nursing and other disciplines to improve the quality of professional nursing practice and the healthcare system.
Develop and implement leadership, management and teaching strategies for the improvement of health and healthcare.
Develop practice models of evidence-based nursing practice incorporating nursing research.
Influence health and public policy to improve the health of communities.
Participate in lifelong learning activities.
Participate in research and disseminate research findings through presentation and publication.
Synthesize advanced knowledge from the sciences, humanities and nursing theories to support an advanced nursing practice.
Plan, evaluate and implement the delivery of health care using critical thinking skills.
Practice in an advanced nursing role.
The certificate program requires four courses, for a total of 9 12 credit hours.
Total Credit Hours Required: 9 12 Credit Hours Minimum beyond the Master's Degree
For information on how this program may prepare you for professional certification, please visit https://apq.ucf.edu/document/nursingedgc-disclosure/
While licensure or certification may be available in this field of study, this program does not lead to such licensure or certification upon graduation. The professional preparation you receive in our program may still assist you in such pursuits; however, we are unable to confirm the specific licensure and certification requirements of each state, territory, or foreign entity in which professional credentialing may be possible. If you intend to pursue such credentialing in your state or elsewhere, we advise you to contact the applicable state credentialing authority to familiarize yourself with its specific requirements and determine if our program meets its academic criteria.
You are welcome to contact the College of Nursing's Assistant Dean of Students with questions in this regard, and we will do our best to assist you in your career planning.
Please note: Nursing Education Certificate may be completed fully online, although not all elective options or program prerequisites may be offered online. Newly admitted students choosing to complete this program exclusively via UCF online classes may enroll with a reduction in campus-based fees.
You may pursue this UCF College of Nursing online program as long as you will be physically located in a Nurse Licensure Compact (NLC) state for the duration of your education.
UCF College of Nursing faculty are authorized to teach in Nurse Licensure Compact (NLC) states. Due to nursing education restrictions imposed by non-NLC states, UCF is unable to offer courses, clinicals, or other educational services regardless of modality (including online) within non-NLC states. Should you be physically located within a non-NLC state for more than a vacation or brief visit, regardless of your legal state of residence or the type of license you have, you will be unable to apply or continue your nursing degree program at the UCF College of Nursing. This includes, but is not limited to, students accepting traveling nurse positions in a non-NLC state. Although Colorado is a NLC state, the UCF College of Nursing cannot enroll students who will complete clinical practice hours there due to Colorado statute requirements for worker's compensation insurance coverage.
Applicants may contact the College of Nursing's Assistant Dean of Students with any questions regarding non-NLC states.
UCF is also an approved institution of the National Council for State Authorization Reciprocity Agreement (NC-SARA). Membership in NC-SARA requires the university to disclose information regarding state licensing and certification requirements for the selected program of study when licensing and/or certification are a requirement to practice in the profession after graduation.
Fall

July 1

Spring

September 1
---
University of Central Florida Colleges