Program at a Glance
Program

Doctorate

College(s)

Department(s)

Psychology
$1,194.05
per credit hour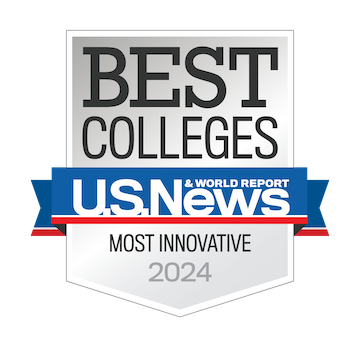 The Psychology Department offers a PhD in Clinical Psychology, educating students in both the science and the practice of clinical psychology.
The Clinical Psychology track in the Psychology PhD Program emphasizes the scientist-practitioner model of training as promulgated by the American Psychological Association (APA). The doctoral program in Clinical Psychology is accredited by the American Psychological Association.
The PhD Program in Clinical Psychology at the University of Central Florida educates graduate students "to generate and integrate scientific and professional knowledge, attitudes, and skills to further psychological science, professional practice, and human welfare. Graduates are capable of functioning as a scientist and a practitioner and may function as either or both, consistent with the highest standards in psychology" (National Conference on the Education and Training of Scientist-Practitioners for the Professional Practice of Psychology, 1990). Our program is committed to the inclusion of students, faculty, and staff from different backgrounds. In particular, we endeavor to help change the distribution of future professionals in Clinical Psychology to better reflect the diversity (e.g., racial, ethnic, sexual orientation) found across the United States. As a part of these goals, we infuse the latest empirical knowledge related to clinical treatment, research, and pedagogy with diverse individuals in our curriculum and clinical/research experiences.
The PhD program aspires to achieve excellence in research and clinical training and to contribute to and perpetuate science and practice in the field of Clinical Psychology through faculty and graduate student involvement in scholarly and professional activities.
Consistent with the mission of a major metropolitan university, the Clinical Psychology PhD program at UCF takes advantage of and builds upon community partnerships. Our partnerships with public and private health service delivery resources in the Central Florida area provides externship training sites and research opportunities.
The Clinical Psychology track in the Psychology PhD Program is designed to be a full-time program, with some summer enrollment expected. There is a total of 90 semester hours of courses, practica, and research requirements.
Total Credit Hours Required: 90 Credit Hours Minimum beyond the Bachelor's Degree. 58 Credit Hours Minimum beyond the Master's Degree.
This program has potential ties to professional licensure or certification in the field. For more information on how this program may prepare you in that regard, please view the licensure disclosure for the Clinical Psychology PhD program.
---
University of Central Florida Colleges