Program at a Glance
Program

Bachelor

College(s)

Department(s)

Modern Languages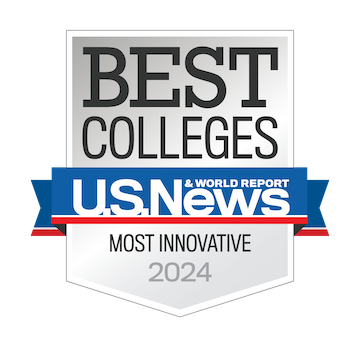 Placement in language courses is based on one year of high school language being equivalent to one semester of college work. For example, four years of high school Spanish place the student in the first semester of the third year. Native Spanish speakers, near-native Spanish speakers, or students who have received advanced education abroad must substitute select classes.
Admission Requirements
Degree Requirements
36 credits in Spanish must be taken at the 3XXX level or above.
At least 6 of the 36 Spanish credits must be at the 4XXX level.
At least 30 credit hours must be taken in Modern Language courses taught in Spanish.
Students must earn at least a "C" (2.0) in each upper division Spanish course.
Departmental Residency Requirement consists of at least 18 semester hours of regularly scheduled 3XXX-4XXX level courses taken from the UCF Department of Modern Languages and Literatures.
Language credit by exam will not be given in courses lower in level than those in which students are presently enrolled. Native speakers will be allowed Credit by Examination in literature courses only.
Co-op or internship credit cannot be used in this major.
Students must see their departmental advisor to obtain proper counseling and have their schedule approved before registering for courses in their major.
Courses designated in General Education Program and Common Program Prerequisites are usually completed in the first 60 hours.
Undergraduate
Application Deadlines
Fall

May 1

Spring

November 1

Summer

March 1
Fall

July 1

Spring

November 1

Summer

March 1
Fall

March 1

Spring

September 1

Summer

January 1
Career Opportunities
UCF prepares you for life beyond the classroom. Here, you'll experience a wide range of opportunity, like learning diverse skills from world-renowned faculty to networking with top employers across Central Florida to gaining first-hand experience in internships nearby. Achieve your degree and more as a Knight.
Bilingual Customer Support
Bilingual Recruiter
Foreign Correspondent
Spanish Professor
Spanish and ESL Teacher
Translator
---
University of Central Florida Colleges