Program at a Glance
Program

Bachelor

College(s)

Department(s)

Performing Arts, Schl of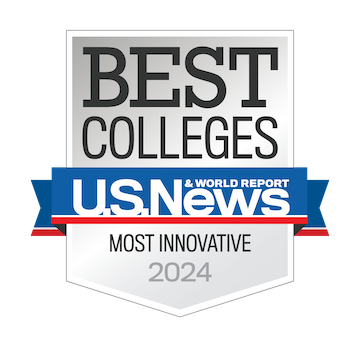 The Bachelor of Fine Arts track in Stage Management is offered for students who, upon graduation, plan to pursue a specialized career as a Manager in the entertainment industry including Broadway, Regional Theatre, Touring, Special Events, etc. It provides the student with a thorough foundation in theatre complemented by very structured and intensive career preparation in both the art and the craft of theatrical stage management. Students spend the first year of the curriculum working within the structure of the laboratory classes to gain a thorough understanding of the structure, process, and craft skills. Within the first four semesters, those who qualify receive an assignment on a Stage Management team. The student Stage Managers work with the Faculty Directors to manage the rehearsal through performance process of all Department Productions. Stage Managers also have opportunities to work directly with our partner theatres within Orlando (ex. The Orlando Repertory Theatre) as part of the curriculum thus giving each student practical experience as they build their professional portfolios. The curriculum requires students to become proficient in design, technology, and theatre management through specified coursework. In their advanced course work, student Stage Managers receive a thorough introduction to the collective bargaining agreements within Actor's Equity Association. The program culminates with a professional internship where students are able to apply their education in a real world work environment. While most students choose to enter the workforce following graduation, the BFA is an excellent degree for students who are interested in pursuing graduate studies in all areas of theatre. Work within the BFA program requires energy and dedication; therefore, other part-time study or outside employment is very challenging. BFA standards are high, both for admission and for continuation in the program. Production assignments are regulated to serve the artistic growth of students thus coordinating production experience with class room exploration.
Admission Requirements
The departmental faculty evaluates students desiring to become BFA Stage Management majors via portfolio reviews and interviews. This should be completed the academic year prior to attending UCF. For complete information visit the audition site online at https://performingarts.cah.ucf.edu/study/#theatreundergrad. All BFA students are accepted on a "Provisional" basis their first year. Faculty will evaluate their work and decide whether or not the student may continue the program at the end of the first year.
The Stage Management plan of study requires a Fall start for proper course sequencing. Students are not accepted to begin theatre courses in the Spring or Summer semesters.
Degree Requirements
Students who change degree programs and select this major must adopt the most current catalog. Students must follow the most recent department, internship and school student handbooks which are available at https://performingarts.cah.ucf.edu/academics/student-resources/
Students in this major must earn a "C" (2.0) or better or an "S" in each music or theatre course and maintain a 3.0 GPA for all courses required in the major and all courses taken in theatre; must not receive a negative evaluation in a regularly scheduled program review; and must not exhibit chronic unprofessional behavior. Failure to meet these standards will result in probation and/or dismissal from the program. Refer to the SPA Undergraduate Student Handbook- Theatre (https://performingarts.cah.ucf.edu/academics/student-resources/ ) for details on program standards.
Departmental Residency Requirement consists of 60 semester hours of courses taken from the UCF Theatre Department.
All BFA Stage Management majors are required to participate in Fall and Spring productions and must accept the production positions as assigned. Students must be registered for the appropriate Theatre Participation course in the term in which they participate. Students need not take additional hours to satisfy practicum requirements. Once students have completed their production participation requirements, they may register for a "0" credit participation course to meet departmental registration requirements if they choose. Students may use additional participation credits as electives.
The department will accept one credit of Theatre Participation coursework for students transferring into the program. Any additional transfer participation credits will count towards electives.
Internships are subject to departmental approval and may not be fulfilled through participating on a UCF theatre production.
Courses designated Common Program Prerequisites are usually completed in the first 60 hours.
Courses designated General Education Program are taken throughout all four years.
Co-op cannot be used in this major.
Undergraduate
Application Deadlines
Fall

May 1

Spring

November 1

Summer

March 1
Fall

July 1

Spring

November 1

Summer

March 1
Fall

March 1

Spring

September 1

Summer

January 1
Career Opportunities
UCF prepares you for life beyond the classroom. Here, you'll experience a wide range of opportunity, like learning diverse skills from world-renowned faculty to networking with top employers across Central Florida to gaining first-hand experience in internships nearby. Achieve your degree and more as a Knight.
Company Manager
Corporate Production Assistant
Production Assistant
Production Manager
Theatre Manager
Theatre Stage Manager
Theme Park Stage Manager
film
---
University of Central Florida Colleges