Program at a Glance
Program

Master

College(s)

Department(s)

Theatre
$1,194.05
per credit hour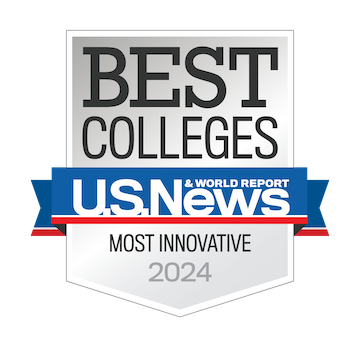 We are not accepting applications for Fall 2024. Our next recruitment cycle begins in Fall 2024 for Fall 2025 admission.
The University of Central Florida offers one of the nation's most distinct graduate training programs in Theatre for Young Audiences. The program offers courses such as Puppetry, Storytelling and Methods of Teaching Drama is partnered with Orlando Repertory Theatre, a professional Theatre for Young Audiences in vibrant downtown Orlando.
The Master of Fine Arts in Theatre for Young Audiences track is designed for students who demonstrate the artistic and intellectual capacity and evidence of professional promise to pursue careers in professional and academic theatre. This track is for all theatre disciplines and offers opportunities to create work with and for youth, including community-based applied theatre, teaching artistry and education, devised theatre and directing.
The program is a highly selective, rigorous, three-year professional training program emphasizing both theatre theory and practice. The MFA degree is rooted in the belief that classroom study and practical experience in the theatre are of equal and complementary value.
Students, in addition to becoming highly trained theatre practitioners, must also demonstrate the ability to understand the conceptual basis of their art and to be able to articulate that understanding to others. Toward this end, the department will recruit and develop graduate students who can serve, along with faculty and staff, as role models for undergraduate students whose BA and BFA programs of study are integrally connected with the graduate programs. Assistantships also offer students teaching opportunities in the theatre department.
The Theatre for Young Audiences track of the Theatre MFA program requires 6 credit hours of core courses and 26 credit hours of specialization courses to be completed following a yearly schedule in addition to a thesis and an internship. The electives can be chosen (with instructor approval) from existing courses in other MFA tracks in Theatre. Because allowed electives are both two- and three-credit-hour courses, the course of study shows a sliding number of credits for electives. Consequently, although 61 credit hours are required, a student may graduate with as many as 65 credit hours. Students earning the degree are expected to demonstrate proficiency in their area of specialization.
Total Credit Hours Required: 61 Credit Hours Minimum beyond the Bachelor's Degree
Career Opportunities
UCF prepares you for life beyond the classroom. Here, you'll experience a wide range of opportunity, like learning diverse skills from world-renowned faculty to networking with top employers across Central Florida to gaining first-hand experience in internships nearby. Achieve your degree and more as a Knight.
Dramaturg
Education Director
Teaching Artist
Theatre Artist
Theatre Educator
Theatre Producer
---
University of Central Florida Colleges