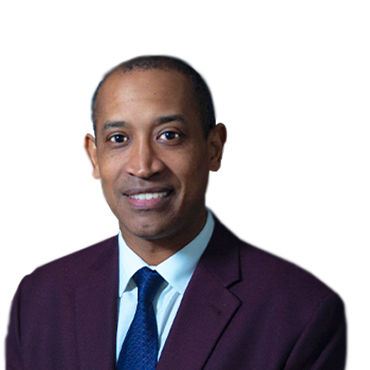 Meet Ali Gordon
PhD, Mechanical Engineering – Georgia Institute of Technology
BS, Mathematics – Morehouse College
"The University of Central Florida is an institution where individuals can excel. Meaningful collaboration with many highly talented graduate students, undergraduate students, and colleagues over the years has allowed me to join the ranks of distinguished ASME Fellows."
Ali Gordon, PhD
Professor and Associate Dean of Graduate Affairs for the College of Engineering and Computer Science, ASME Fellow
Research Areas
Mechanics of additive manufactured materials and structures
Creep rupture and thermomechanical fatigue
Design of experiments in mechanics and materials
Constitutive modeling
Failure analysis
Machine design and analysis
Life prediction methodologies
Fracture mechanics
Ali Gordon is an internationally recognized scholar in engineering. Currently, Gordon and his team in the Mechanics of Materials Research Group, are studying and characterizing the properties of solid materials to determine their lifespan. Since machines like vehicles, tools, and equipment are only as sound as the materials used to construct them, they need to be able to withstand extremely high temperatures to ensure their safety and integrity. That's where Gordon's work comes into play. He's developing analytical models that predict how long these materials will last in extreme environments. This information is vital for both manufacturers and engineers who use this research to create more reliable and effective machines.
Outside of the lab, Gordon uses research as a tool to engage students who are interested in STEM. He leads an undergraduate research program that brings students from around the country to UCF to conduct research under the guidance of aerospace engineering faculty. He also created a study abroad experience that allows graduate students to learn about the aerospace industry from an international perspective. By giving students hands-on experiences to learn about STEM, it can spark their interest and help address the looming industry workforce shortage.
Gordon has also received accolades for his dedication to renowned research and academic excellence. His research has been recognized by top industry organizations, and his teaching has garnered several awards from UCF, including the inaugural Champion of Undergraduate Research award. However, his highest honor doesn't sit on a shelf. His closest research collaborators are academic scholars that he once taught — which brings the impact of his work full circle.
Recognized for Engineering Innovation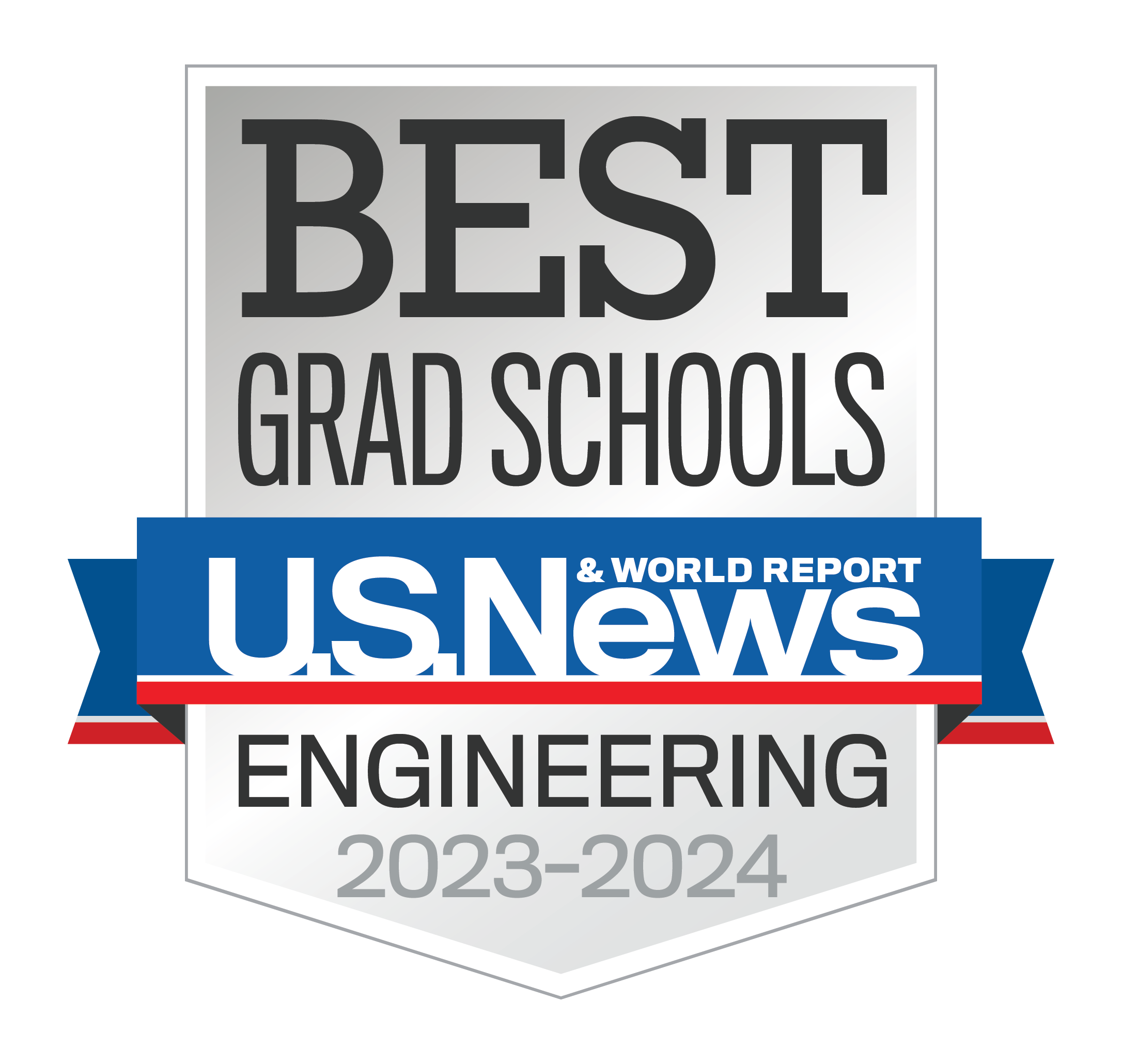 ---
9 engineering programs rank in the top 75 according to U.S. News & World Report Best Graduate Schools of 2023-24
---
Many of the engineering programs at UCF are accredited by the Engineering Accreditation Commission of ABET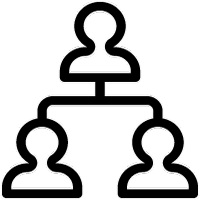 ---
UCF has many connections to industry which fosters both innovative research and hands-on experiences for students
Orlando Engineering Research Facilities
Robust facilities at UCF allow the best minds to come together and collaborate — making powerful discoveries that transform the future of engineering. With state-of-the-art research tools and the latest technologies, our facilities provide a place where we uncover new insights and shift paradigms.
L3Harris Engineering Center
Featuring high-tech innovative lab spaces, the L3Harris Engineering Center is where cutting-edge research is performed in topics such as power grids, advanced communications technology, sensors, magnetics, antennas, artificial intelligence, medical robotics, machine learning, cyber security, interactive computing and more. These labs include the Siemens Digital Grid Laboratory and a planned 360-degree augmented-virtual reality lab space.

Advanced Materials Processing and Analysis Center
The Advanced Materials Processing and Analysis Center (AMPAC) helps scholars achieve excellence in materials research and education and promote the high-technology economic growth of the central Florida region. AMPAC strives to excel in the design, processing and characterization of advanced materials to achieve national prominence in targeted research areas that include energy, biotechnology, microelectronics and nanotechnology.

Maker Space Lab Complex
Rapid prototyping is faster and easier than ever at UCF in the Maker Space Lab Complex. These Maker Spaces are strategically designed to turn creative ideas into marketable innovations, and available to all UCF faculty and students.

The Center for Advanced Turbomachinery & Energy Research (CATER)
Central Florida has a unique position in the world as a convergence for turbine, energy and space technologies. CATER drives innovation and advanced technology development for turbines for propulsion as well as power generation; portable power and energy systems for aviation/space/distributed generation applications; and use of coal or biomass-derived, liquid or gaseous synthetic fuels for power generation and air/ground transportation.

Search Degrees
There are many benefits to taking a more proactive approach to choosing a career. The College of Engineering and Computer Science has curriculum and programs to help you land your next opportunity.
Engineering News