UCF's Alan Fyall Advises the Press on "Revenge Travel" Trends and Safety Tips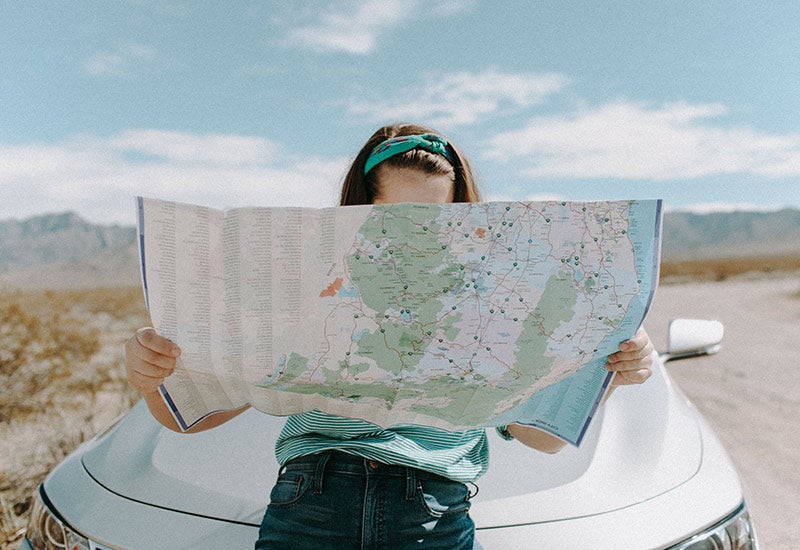 The arrival of the summer travel season, the increasing number of fully vaccinated Americans, and the CDC's revised guidelines for fully vaccinated people are all contributing to an intensification of a collective travel itch that has been building up over the course of the past year and a half. More than 37 million people were expected to travel on Memorial Day weekend, an increase of 60 percent from the same time last year, and air travel statistics are at an all-time high for the pandemic era, becoming more comparable to 2019 levels. Based on these early signs, what will travel this summer look like? And what kinds of things should travelers keep in mind?
The press has been reaching out to Alan Fyall, Associate Dean of Academic Affairs and Visit Orlando Endowed Chair of Tourism Marketing at the Rosen College of Hospitality Management, for his thoughts on these and other travel-related questions. Anyone considering travel this summer would benefit from reading a number of recently published articles containing his quotes, but for those pressed for time here is a summary of Dr. Fyall's predictions about travel trends as well as safety tips for enjoying your excursions responsibly.
The Urge for "Revenge Travel" is Normal
Fyall assures everyone that it is absolutely normal to be feeling a maddening itch for travel given that we have just been through a year and a half of various kinds of restrictions—both outward restrictions imposed by authorities in various countries (e.g., travel bans and quarantines) as well as internal hesitations felt by many travelers about safety. Now that a significant percentage of Americans have received at least one dose of a Covid-19 vaccine, and with infection rates down, many are experiencing the desire for what's being called "revenge travel."
In an article in HuffPost, Fyall describes the "revenge travel" phenomenon as "a sense of urgency, and impatience, to travel once again" after all the "frustrations and sacrifices made by so many people throughout the Covid-19 pandemic."
"Travel is such an integral part of people's lives that the suppression over the past year was always going to explode eventually," he points out, adding that it was not the passing of time by itself but changing circumstances that are making "revenge travel" possible: "This moment has come with roughly one fifth of the U.S. population having received a first shot."
At the same time, despite the desire to travel, if people are unable to, Fyall reminds them that they are not alone: "With so many people still furloughed or unemployed, and with so many experiencing financial challenges at some point throughout the past year, for many 'revenge travel' is but a distant dream with job and food security a more real and urgent priority."
Domestic Travel Trends Will Dominate (for Now)
According to Fyall, people who are able to travel will most likely focus on domestic travel for the time being since "vaccination rates vary hugely across both developed and developing countries." Even just domestic travel is a vast industry, however, and Fyall anticipates a few key themes for this summer:
Driving-based travel and destinations
Due to the fact that people have experienced the greatest sense of safety inside their cars and homes, Fyall says that "much focus will be on drive-based travel and destinations, with coastlines, state and national parks particularly appealing."
Friends and family
While safety concerns will guide many travelers' destination choices, for others they will be guided by their hearts. "The desire to visit friends and relatives will drive traffic to all destinations as families and loved ones re-connect," Fyall predicts.
People are ready to splurge
We may also be seeing more business class flights and hotel room upgrades this season. "With so much pent up demand around," Fyall tells HuffPost, "all indications are that people are prepared to spend more on their travel experiences than would have been the case pre-COVID."
Cleanliness matters
Whether cleanliness is next to godliness or not is up for debate, but in the age of Covid it is almost certainly good for business. "Those companies that have prioritized cleanliness and safety throughout the pandemic, such as Hilton and Delta, among others," Fyall says in an article in USA Today, "will likely reap dividends as will those destinations, such as Orlando's that have committed to a safe and hygienic environment."
Safety Tips to Remember
While people should by all means travel if they feel comfortable doing so, Fyall believes that safety should continue to be the utmost priority. In another HuffPost article about the most common travel mistakes, he warns against abandoning caution.
"People are so keen to return to 'normality' that after almost a year of adhering to lockdown rules, social distancing, and mask mandates, they are in danger of rushing back too quickly to what was considered normal tourist behavior pre-pandemic," he says, pointing to the all-too-recent lessons learned with the numerous spikes of infections in the U.S., particularly during the holidays last year.
For those willing to venture into international travel, he urges that they fully research, consider, and respect the local travel guidelines and restrictions of the places they're interested in going to.
"Just because precautions are loosening in the U.S. does not mean that this is the case in other countries," he explains to HuffPost in an article about international travel. "It is essential that travelers check out the local conditions very carefully, what are the COVID guidelines, what can they actually do when visiting, what is open, what constraints are there on gathering in groups, what are the primary tourist attractions actually open."
Lastly, a big part of travel for many Americans is taking photos and sharing them with friends and family online, but in the age of Covid, the social phenomenon of "travel shaming" has made this more complicated—understandably so, since the shaming tends to occur when people feel that others are being reckless or irresponsible. Even if, in reality, travel can now be safely and responsibly done, many people may still be feeling a fair amount of pandemic-related anxiety and, for this reason, might continue to react negatively upon seeing images of others traveling. In an interview with TravelWeek, Fyall suggested a very simple solution for people who want to travel but also don't wish to become targets of travel shaming.
"It's easy," he states. "Avoid posting [travel photos] on social media until normality really has returned."
---
Online Hospitality Degrees at UCF
---