Food Tourism: The Impact of Food TV Shows on Local Industries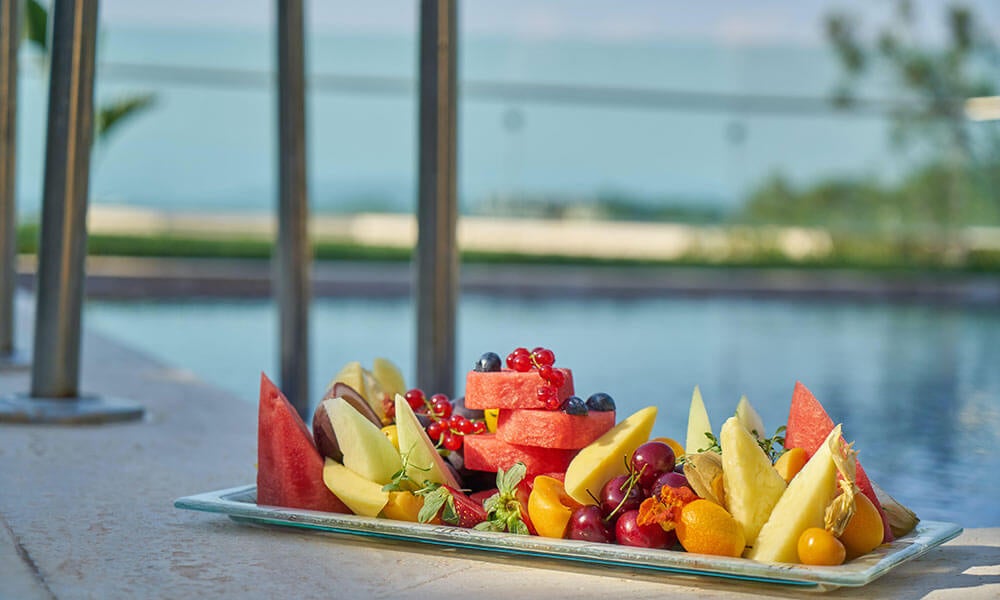 Tourism is lucrative to local, state and national economies. In the past, tourists sought experiences that would allow them to visit monuments, museums and other nationally important sites. Over the past decade, tourists have transitioned to seeking cultural experiences, where individuals immerse themselves in the cuisine and lifestyle of a culture. According to the World Food Travel Association (WFTA), 80% of travelers research food and drink options while traveling to a new destination. Moreover, the organization states that 53% of these travelers consider themselves "culinary travelers." The compound annual growth rate for food tourism is expected to increase by 9% between the years 2019-2023 according to a recent report by Technavio, a market research company in the United Kingdom.
The widespread popularity of food television programs and related social media have impacted local industries, and have become a catalyst for the increase in food tourism. Consequently, the demand for professionals with experience in hospitality is on the rise. This increasing demand comes from various sources, including companies in the food and beverage industry as well as local and national governments that are looking to promote food tourism.
What Is Food Tourism?
Food tourism, also referred to as culinary tourism and gastronomy tourism, is engaged in by individuals who seek out culinary experiences to broaden their understanding of a culture or lifestyle while traveling. Food tourists embark on tours that not only expand their palate, but afford them the education to identify the link between food and local customs. They search for authentic culinary experiences that expose them to new tastes, textures and traditions.
From 2012 to 2018, food tourism entered the mainstream with the help of social media platforms and food television programs featuring world-renowned chefs, restaurants and events. Food tourism evolved into an experiential industry that included festivals, wine tastings and other personalized offerings, as well as the advent of food-tourism companies.
According to Robin Back of the University of Central Florida's Rosen College of Hospitality Management, food tourists "pursue activities where authentic culinary and other food and beverage-related activities are the primary motivator for travel. Such activities may include visits to local producers, restaurants, food festivals, markets, wineries, distilleries, and breweries" to embrace an authentic cultural experience. According to the WFTA, 63% of millennials search for restaurants that are socially responsible. The association also recognizes that a majority of food tourists want an "eclectic and authentic experience." Moreover, 40% of tourists spend their money on food tourism according to the 2019 president, Roi Correa, of FIBEGA, an internationally recognized gastronomy tourism fair.
Social media is incredibly popular among millennials and Generation Z, and they utilize social media platforms such as Facebook, Instagram and YouTube to document their experiences. In turn, marketing departments of food and beverage companies can leverage social influencers to promote their restaurants, products or food festivals. This exposure provides a mass audience for organizations that translates into profit.
According to the WFTA, the top four food-travel activities are: eating at gourmet restaurants, dining at a famous bar/restaurant, enjoying street food, and enjoying an overall remarkable dining experience. The Journal of Gastronomy Studies reports that food tourists obtain information about gastronomic destinations mostly through television programs that feature chefs and gastronomists.
TV programs are a powerful tool that have the ability to promote destinations and can influence tourists to flock to featured restaurants. As an example, the late Anthony Bourdain's television show Parts Unknown exposed American audiences to unfamiliar places and unique culinary experiences. His program was able to connect American audiences to a country's culture through the lens of food tourism. Another example is the Netflix cable show Chef's Table that exposed a global audience to food as an art form.
Top Chef on Bravo is a reality competition show that pits chefs against each other. Its season 15 premiere attracted over 2 million viewers. The show has such an influence on food tourism that the media has created the term: "Top Chef Effect." Various cooking shows on the Food Network by world-renowned chefs such as Bobby Flay, Rachael Ray and Sandra Lee continue to contribute to food tourism.
The Impact of Food Tourism on Local Communities
The impact of food tourism can be beneficial to the growth of a local economy. However, there are downsides to food tourism that can challenge a community and destroy its cultural heritage in the search for profits.
According to Back, "A growing number of destinations are promoting their cuisine as a core tourism product. This is particularly relevant to destinations with well-known cuisines as well as wine-producing regions, where fine wine and fine food frequently go hand-in-hand." Yet, it is important that food tourism is sustainable and retains a destination's cultural identity. Those pursuing a career in hospitality must develop the skills and knowledge to balance the benefits of food tourism while limiting its potential negative drawbacks.
Benefits of food tourism: According to the WFTA, food tourists spend about 25% of their travel budget on food and beverages. This can mean an increase in profits for a local community as well as the local government's budget due to the taxes imposed on the goods purchased by tourists. This rise in revenue can afford local governments the ability to invest in marketing to tourists, which in turn can boost profits for local shops, restaurants, hotels and transportation services. An increase in culinary tourism can also instill in locals cultural pride and help ensure unemployment rates remain low, especially in rural areas with low economic activity.
Drawbacks of food tourism: Though food tourism can have many desirable effects on a local community, in some cases the negatives may outweigh the positives. For communities that are suffering from a lack of natural resources — food, water, electricity — tourism can negatively affect the lives of those in the community. Fresh water may be re-routed to crops to sustain tourists' demand for food, while the locals' ability to have fresh water and food can be diminished.
Some communities can face loss of cultural identity, because the local economy has transitioned to supporting the needs of tourists. Restaurants may begin to refrain from serving local cuisine and change menus to suit the culinary needs of tourists. In some cases, the influx of tourists can drive up the prices of goods and services, which forces many locals out of their communities, thus destroying a community's unique character.
Hospitality and Food Tourism Management
To mitigate and help avoid the negative effects of food tourism, it is crucial that local governments and businesses hire knowledgeable professionals in hospitality and management positions. Food tourists want to participate in culinary experiences that embody and celebrate the heritage of local communities. Those pursuing managerial positions in hospitality and tourism have the opportunity to educate food tourists and help them enjoy a culinary-centric vacation, while also minimizing the negative impact on local communities.
The COVID-19 pandemic has forced the food-tourism industry to discover new ways of offering innovative food-tourism experiences. Now more than ever, hospitality professionals need to ensure a safe environment for tourists to experience culinary adventures. Moreover, professionals with knowledge of technology and social media can provide food tourists with the convenience of virtually exploring wineries, distilleries and culinary destinations. As food tourism continues to change, hospitality and tourism management professionals have the unique opportunity to be a critical part of an evolving industry.
Prepare for a Career in Hospitality and Tourism
Those looking for a career in food tourism would do well to pursue a college degree. The bachelor's online restaurant management and hospitality degree programs at the University of Central Florida are designed to help students pursue careers in restaurant and foodservice management and hospitality management. UCF offers a variety of online degree options — bachelor's, master's and graduate certificates — as well as multiple food-centered electives.
At the graduate level, a certificate in Event Management offers students the knowledge and skill set to effectively organize private and public events. A certificate in Destination Marketing and Management prepares students to understand the economic and socio-cultural impact that tourism has on a local community. This certificate also equips students with the skills to efficiently execute marketing campaigns.
UCF's MS in Hospitality and Tourism Management program prepares students to pursue leadership positions throughout the industry. It also teaches the skills to analyze and implement strategic marketing and financial planning to help an organization reach its financial goals.
To highlight, UCF offers a Bachelor of Science in Restaurant and Foodservice Management that prepares students with the unique opportunity to work with professors who are skilled experts in the industry. The program teaches students the managerial and business skills essential for leadership roles in the restaurant and food-service industry. The program also offers a unique opportunity for students to get hands on experience by participating in paid internships. UCF Rosen College has entered into an exclusive partnership with LongHorn Steakhouse of Darden Restaurants to offer Restaurant and Foodservice Management students a three-semester progressive internship that encompasses kitchen-operations training, dining room operations training and manager training.
Learn more about how UCF's online hospitality degree programs can help students pursue careers in hospitality and tourism — and become the future leaders of their industry.
---
Online Hospitality Degrees at UCF
---