Top 10 Hospitality Careers: Job Descriptions and Salary Ranges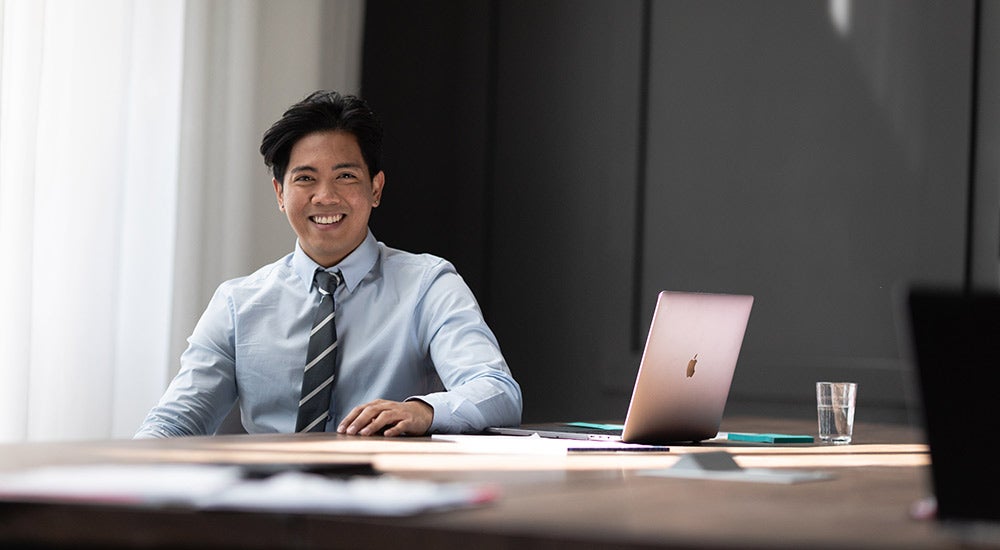 Working in hospitality means cultivating unforgettable experiences for people all over the globe. In the U.S. alone, tourists spent $3 billion every day in 2018, according to the U.S. Travel Association. This included both business and leisure spending –– on travel and lodging, sightseeing, entertainment, and food and beverage. While certain holidays and vacation weeks tend to draw the biggest crowds, tourism remains a year-round industry. Many businesses in the tourism and hospitality industry operate all day, every day for the entirety of the year.
When the hospitality and tourism industries move forward from the COVID-19 pandemic, there will continue to be a demand for careers in the field. To pursue these opportunities with confidence, individuals would do well to equip themselves with a degree in tourism and hospitality management, like one of UCF Online's hospitality degrees. Tourism and hospitality management degrees prepare students to enter a variety of hospitality careers. Graduates can advance their careers at exciting venues that include hotels, cruise ships, amusement parks, catering halls, casinos, restaurants, and more. Managing those businesses takes a special blend of skills, knowledge, and expertise, which individuals can develop with the right degree. What positions can graduates pursue? Read on to find out.
Jump Into an Exciting Career in Hospitality
There are many careers one can get into with a degree in hotel and tourism management. Here are 10 terrific options that could lead you to exciting careers throughout the country, and even abroad.
Hotel Manager Careers
Every hotel wants their guests to have a perfect stay. The hotel manager's job is to make sure that happens and to fix any issues that arise when it doesn't. Hotel managers need to be big-picture problem-solvers who can think quickly on their feet, keep a level head when dealing with difficult customers and situations, and motivate their employees to reach and maintain high standards. Hotel managers oversee the operations of facilities from smaller boutique inns through mega-destination resorts, with their job duties determined by the size of the hotel and staff.
Not only do hotel managers train and oversee staff, but they are often responsible for booking large groups and events, ensuring that catering operations run smoothly, and stay on top of maintenance and cleaning. In larger hotels and resorts, different managers might split these duties, each overseeing a specific department.
Restaurant Manager Careers
While chefs might receive much of the attention for the work they do in the kitchen, restaurant managers ensure that those chefs have supplies, support, and guests to serve. Restaurant managers are usually responsible for training and staffing the restaurant, creating budgets and marketing, ordering new equipment, and handling large parties or reservations. In some restaurants, they may even be in charge of menu changes and food ordering. Restaurant managers often work long hours, communicate clearly with patrons, co-workers, and suppliers, and use their eye for detail to meet the specific demands of a fast-paced industry.
Events Manager Careers
The best events managers are so good at their jobs, nobody knows they are there. Their job is to plan and facilitate large events, ensuring that the attendees enjoy the event as much as possible. Events include concerts, conventions, weddings, bar and bat mitzvahs, parades, and charity balls. Event managers might be self-employed entrepreneurs, work for hotels and resorts, or within municipalities and local governments. Planning events on such a scale can require a team of planning specialists, all under the direction of the events manager. They meet with clients to create a vision for the event, then work with vendors, venues, catering staff, entertainers, and others to make the event come to life. This intricate job includes obtaining permits for use of public space, working with caterers to feed hundreds or thousands of people, arrange entertainment, facilitate staffing, sales, and marketing. If all goes to plan, the event runs smoothly, and the manager can enjoy the satisfaction of their clients having an unforgettable time.
Casino Manager Careers
Casino work presents a fun and interesting challenge in the world of hospitality careers. Casinos can be loud, energetic?, and full of activity, with tables and slot machines running around the clock. They are often connected to hotels and resorts which include multiple restaurants, retail outlets, and entertainment venues. Casino managers are responsible for the operations of the casino itself, including the games and employees that work the floor. It's their job to have a thorough knowledge of customer demand for different gaming options, adjusting constantly to maximize both consumer enjoyment as well as profits. They are also responsible for hiring and training employees, including dealers, waitstaff, shift supervisors, and pit bosses. In a business with so much money changing hands, casino managers need to be especially vigilant of all moving parts.
Cruise Director Careers
This is a career where you'll definitely need your sea legs. Cruise directors serve on cruise ships, where it's their job to oversee the entertainment operations onboard. Modern cruise ships can serve upwards of four or five thousand people in a single trip, many of whom will spend a lot of time onboard, enjoying all that the ship offers by way of food and entertainment. Cruises often feature musicians and stage acts, and have established casinos, sports facilities, arcades, pools, lounges, restaurants, and bars. When cruises stop at ports of call, customers often go on excursions, exploring the local attractions. Cruise directors must have detailed knowledge of each port, making sure they can point clients towards fun and safe onshore activities. These hospitality professionals set the schedule of activities, evaluate their success, and make changes to the cruise's entertainment choices to maximize enjoyment while staying on budget.
Executive Chef Careers
Chefs and cooks who want to advance in their careers can pursue a hospitality degree to earn an executive chef position. Executive chefs, in short, run the kitchen. While chefs are responsible solely for cooking high-quality food, executive chefs also manage all kitchen staff. Their duties include making hiring and firing decisions, staying on top of food ordering and costs, setting menu prices, making changes to the menu, and determining daily specials. Executive chefs must have years of culinary training and on-the-job experience, and typically also have a bachelor's degree in culinary arts or hospitality. Education is especially important for chefs who want to work at a high-end or Michelin-starred restaurant, where they put their learned skills in management and operations to work. UCF Online's Bachelor of Science in Hospitality Management can help chefs develop the leadership skills necessary for this position. Working as an executive chef means working long hours, including nights and weekends, in a fast-paced environment. For those who thrive in such an environment, the job can also be quite financially and emotionally rewarding.
Food and Beverage Director Careers
Large restaurants, or hotels and resorts with restaurants, offer many careers in hospitality, like food and beverage directors. Professionals in this position collaborate with restaurant managers and executive chefs. Food and beverage directors order ingredients and supplies, and monitor costs and expenditures. They work with chefs to create menus, ensuring the restaurant can keep a creative focus while also staying realistic about budget, costs, and menu prices. They also oversee food preparation and storage, ensuring that their restaurant is compliant with health and safety codes. At some establishments, food and beverage directors also work with bartenders and liquor distributors to create and showcase on-trend drinks, helping to maximize profits while keeping patrons excited about their options.
Director of Catering Careers
Catering exists at the intersection of cooking and event planning. Directors of Catering must plan to feed large groups of people simultaneously, overseeing a staff that's capable of producing hundreds — if not thousands — of meals during a single event. Catering directors must have an in-depth understanding of food costs and be able to estimate food consumption based on factors like the size of the group and the duration of the event. They have an understanding of bulk purchasing, preparation times, storage availability, food costs, and cook times. By accounting for these many factors, they help to eliminate waste and maximize profits.
Attractions Manager Careers
All over the globe, tourist attractions draw crowds. People gather at amusement parks, landmarks, historical sites, and monuments to learn, celebrate, or simply take in the sight. Attractions managers run operations that enhance visitors' experiences. At a national park, for example, the attractions manager might oversee staffing and park ranger training, control crowd size and flow, and oversee safety operations. At a historical site, they are often responsible for overseeing educators, managing budgets, interacting with the media, and working with local businesses to promote events. Attractions managers are energetic multi-taskers who thrive on creating great visitor experiences while tending to the needs and considerations of their staff.
Social Media Strategist Careers
Social media strategists are pivotal in every industry in today's hyper-connected world. Roles like this one are increasingly important in travel and hospitality, as more and more people research and book their accommodations online. Social media strategists promote their clients (whether a resort, a tour company, a hotel, or other business) online, connecting them with viable customers and determining the best ways to appeal to them through social channels. In order to build a social media following, these digitally savvy hospitality experts might create promotions and develop online-exclusive deals. In the modern world, the right social media strategy helps businesses thrive, and the social media strategist is a key part of that. Earning the right skills in digital marketing and development through a certificate like UCF Online's Hospitality and Tourism Technologies Certificate program offers aspiring social media strategists in the hospitality industry a deep understanding of digital marketing.
Average Pay for Hospitality Careers
Almost all hospitality careers pay a median salary of around $50,000, though some can bring in as much as $100,000 per year. How much you earn may vary depending on the job itself, your level of experience, and even your geographic region.
The U.S. Bureau of Labor Statistics (BLS) reports on the median annual salary of a few specific careers within the hospitality industry, as of May 2018. Based on these reports, chefs earn approximately $48,460 annually, food service managers earn $54,240, lodging managers earn $53,390, and meeting and event planners earn about $49,370. PayScale.com reports that the average annual salary for casino managers is $102,494, the highest number in the group. PayScale also maintains annual salary data for food and beverage directors ($67,216), catering directors ($59,685), cruise directors ($57,676), social media strategists ($51,869), and attractions managers ($42,979).
Get Started With an Online Hospitality Degree from UCF
All of these careers can put you in a fast-paced, rewarding position that allows you to make people's lives more enjoyable while putting to use your communication, collaborative, and organizational skills. One of UCF Online's hospitality degrees, such as our new online Bachelor of Science in Restaurant & Foodservice Management, Bachelor of Science in Senior Living Management, or Master of Science in Hospitality and Tourism Management, can open up possibilities in the field, and help you land the job you want.
---
Online Hospitality Degrees at UCF
---