Feeding Refugees
Ahmed Lababidi wasn't prepared for what he saw when he visited family members in Lebanon in 2013. More than a million Syrian refugees were fleeing their country's civil war and pouring into the Middle Eastern country. The New York native says he couldn't simply stand by and do nothing as he watched families — especially children — jammed into refugee camps with little more than what was on their backs. Local relief agencies were overwhelmed with basic refugee needs; food was scarce.
So for two months that summer, he gathered leftover food from Beirut restaurants, packed it in his car, and delivered the nourishment to 24 families who had been displaced from their war-torn homeland.
He says that many of the adult refugees, who had once held jobs and cared for their families, were ashamed to ask for help. Some fathers even committed suicide in their despair from seeing their children and wives go hungry. When Lababidi pulled into a local park to distribute the food, families sent their children to take it.
"The children would hold the food in their arms and then run to their mothers," he says. "It was as if you took your son or daughter to Toys R Us and they ran excited to the car with their new toy, unable to wait until they could get home and play with it."
The experience helping refugees earned Lababidi valuable lessons in compassion, leadership and humility. "It taught me I have a responsibility to touch people, to treat and serve all of mankind," he said. "Helping 24 families — 100 people — out of a million refugees may not be a big number. But I have a duty to do what I can to help."
In addition to his volunteer effort with Syrian refugees, Lababidi also has worked with child cancer patients and their families at St. Jude Research Hospital of Lebanon and has published research about Insulin Growth Factory 1 gene therapy.
After earning his biology degree from the University of Cincinnati, Lababidi interviewed at nine medical schools and was accepted into eight. He says a variety of factors made UCF the best choice. He was impressed with the medical school's outstanding residency match results (97 percent) and was inspired by meeting founding dean Dr. Deborah German. He says he found the medical school warm, inclusive and welcoming.
"Everyone made me feel like they wanted me to be part of at UCF," says Lababidi.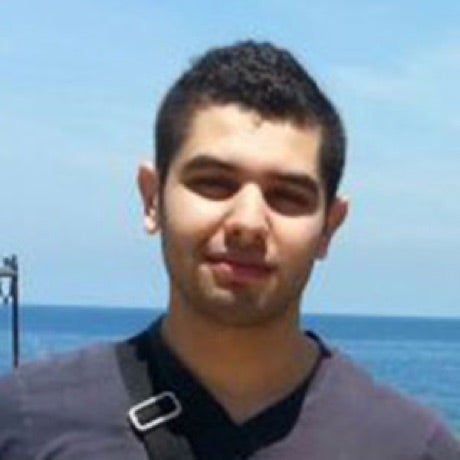 Meet Ahmed Lababidi
"[Helping Syrian refugees in Lebanon] taught me I have a responsibility to touch people, to treat and serve all of mankind."
---
Hometown

Valhallah, New York

Education

B.S. in Biology from UC and M.D. from UCF
UCF Researchers are
Thinkers, Dreamers and Doers.
Get a quick glimpse into some of the latest innovative work that's leading toward a brighter future.
We unleash the potential of people and ideas to positively change the world.